Jackie O Henderson Calls Out Scammers Who Edit Her Photos To Promote Keto Gummies!
Jackie O Henderson is the new victim of the diet pills scammers. The Australian radio celebrity has warned her fans regarding an active scam that is going on using her pictures to advertise some diet pills. She has posted some photoshopped pictures used by these scammers on her Instagram handle.
Recently, she was all over the news for her incredible weight loss transformation. The famous KIIS FM Breakfast radio host revealed earlier this year that she lost 12 kilos in three months. But now, she has become the target of a diet pill scam. Dive into the news to find out how Jackie O blasted against the scammers who used her pictures to advertise diet pills!
Jackie O Warns Her Fans On Ongoing Diet Pill Scam
In a recent Instagram post, Jackie O shared some photoshopped pictures of her. According to her, these are being advertised to promote some Keto Gummies online. She made it clear that she hasn't got any relation with these scammers and that the pictures are utterly photoshopped. The post revealed some of Henderson's photos with a photoshopped face and body.
Along with these, these photos are included with some fake quotes of the radio celebrity. These captions say that the radio host weighs around 57 kg and wishes to lose another 3-5 kilos more. Additionally, it says that she is fond of eating and while writing the article, she is eating ice cream.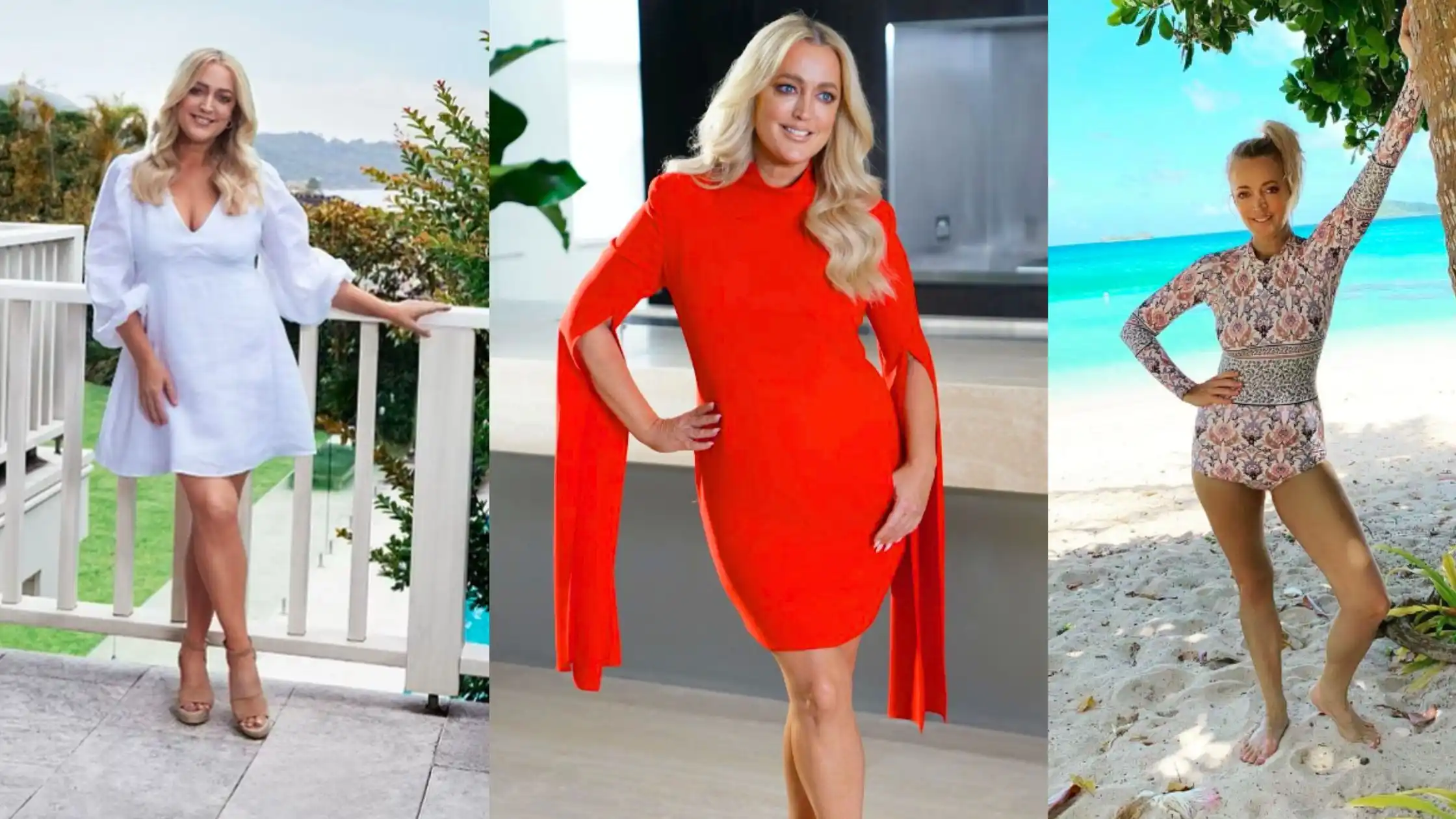 According to Jackie, she hasn't got any connection with these scammers. But she jokingly remarked that she is loving their photoshopped pictures.
Her fans were shocked to see the post on Instagram. Some celebrities shared the shock of such a scam and expressed their concerns. Michele Bridges, the celebrity trainer remarked that she was startled seeing this and it made her get into Beast mode.
Even though Jackie had recently revealed her weight loss journey, it had nothing to do with keto gummies or weight loss pills. It was by enrolling in a program by Weight Watchers, the radio celebrity could lose weight. She started her journey towards weight loss in 2021 by joining hands with Weight Watchers. After this, she was signed as an ambassador of the program.
Also read: Sophie Turner Opposes Ozempic Ads Plastered On New York City Walls
As part of the program, Jackie learned to ditch junk foods and sugars that posed a threat to her health. Instead, she tried to keep up with eating fresh foods. Along with that, she was motivated to spend at least 30-40 minutes on physical activity.
In some of her shows, Jackie revealed that she occasionally skipped breakfast as part of intermittent fasting. Also, she changed her snacking style to incorporate more healthy items. As part of her new diet, she had Vietnamese rice paper rolls with fish and cabbage. For dinner, Jackie focused on adding more protein through foods such as chicken or red meat along with vegetables.
Earlier, the radio star spoke about her unhealthy obsession with junk foods. But after realizing her health had hit a rock bottom, she consciously decided to change. With the help of Weight Watchers, the radio host could lose a considerable amount of weight and was able to regain her energy.
Check out: Dj Mustard Is Overjoyed With His Weight Loss As He Shares Before & After Pictures!