Cara Delevingne's Oscar Presence After Her Sobriety Journey; Stuns In Red Look!
Cara Delevingne is the new word for pure boldness! Amid her substance use disorders, rumors, and getting sober after, Cara Delevingne is back on the red carpet in all her glory.
Like a Phoenix, she has arisen from the ashes and ignited the Oscar events with her stunning looks. Cara Delevingne, who ‌revealed her recovery from substance use disorders earlier this month, made the heads turn at the 95th Academy Awards function.
She wore a scarlet red gown from Elie Saab and took the breath of the audience gathered at the Dolby Theater in Los Angeles. This is one of her iconic presences after her‌ sober journey. ‌Jump into the news to find out more about Cara Delevingne's Oscar presence after sobriety.
Bolder Than Ever – Cara Delevingne Surprises The Oscars!
This 30-year-old model and actress ‌recently opened up about her sobriety journey for ‌the latest issue of Vogue magazine. Amid rumors of her weird behavior due to substance use disorders, the model has resurfaced at the Oscar events in full glory.
She stunned the red carpet at the 2023 Oscars by wearing a red-colored, off-the-shoulder Elie Saab gown. The actress accessorized her looks by pulling up her hair back and a diamond statement necklace paired with earrings.
She wore a pair of strappy, high heels that accentuated the model's figure. ‌‌The actress ‌shocked the audience with her energizing looks. The shock was because she had recently opened up about her journey toward sobriety.
It was in late 2022. Delevingne checked into a rehabilitation center and committed to a 12-step program. According to the model, she needed help, and all of her old friends, whom she knew since age 13, came together to support her.
In an interview with Vogue magazine, the actress revealed that she feared seeing her paparazzi photos, which made her realize that she was in a really bad place. It was at this point that the actress realized that she needed treatment and that any quick fix won't solve the issue.
Since her admission to ‌rehab, four months had ‌passed. Delevingne is still in the process of recovery with the help of yoga, therapy, and ongoing treatment. Right now she appears more happy and healthy at the Oscar events.
You might also read: PLL Star Lucy Hale Confesses Her Alcohol Addiction And Eating Disorder!
The supermodel was seen alongside Academy Awards presenter Florence Pugh at the Dolby Theater bar. When the bartender offered a cocktail to Cara, she politely declined it and offered it to the crowd.
Both actresses asked the crowd, "who wants a vodka soda?". ‌Delevingne drank club soda and cranberry juice. It might be because she is on sobriety and doesn't want to get back into her drinking pattern.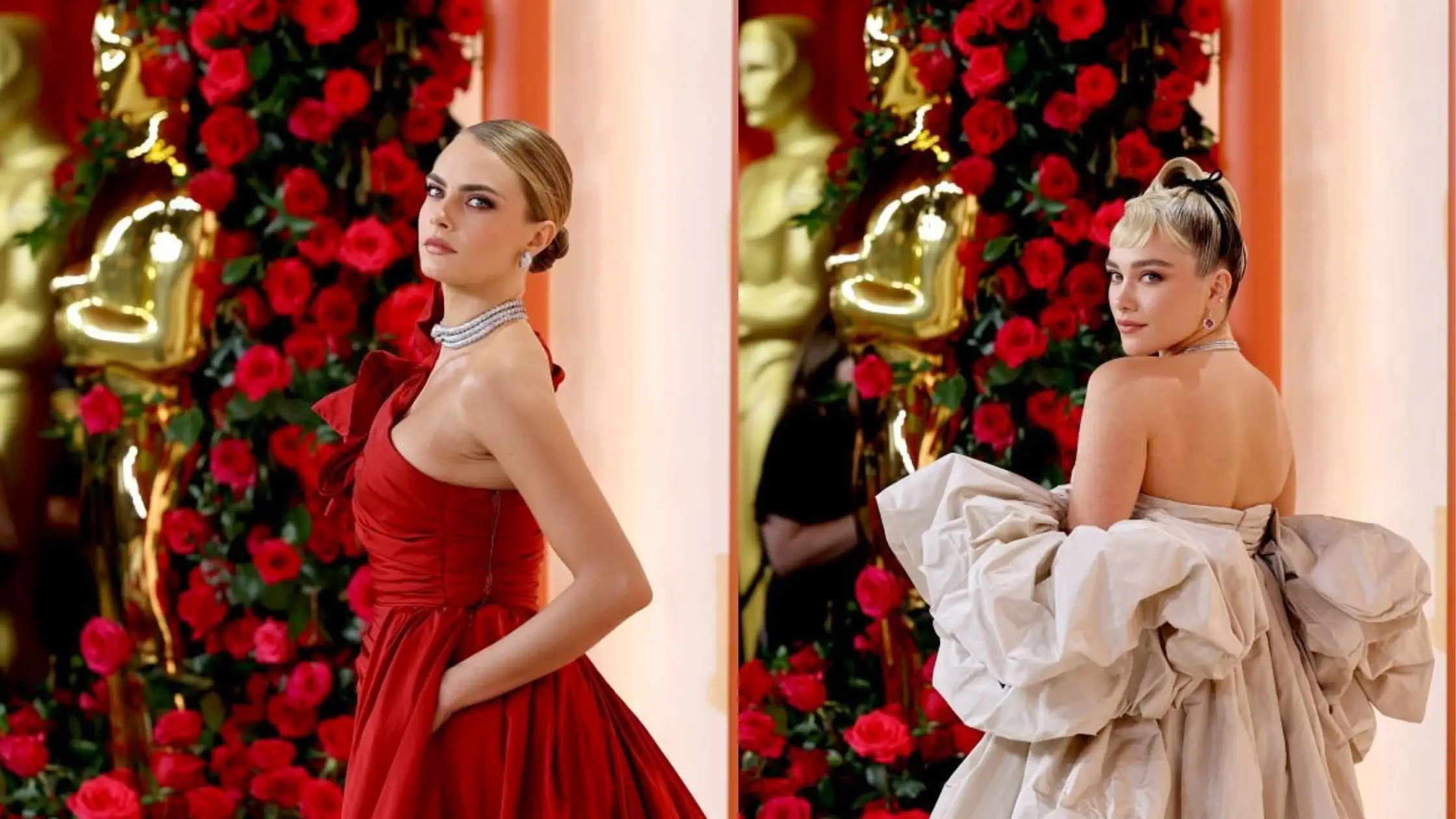 According to the supermodel, rehab was the best thing she could have done for herself. For, she was very much scared of getting treatment. But she realized that she needed a supportive community to get back in ‌her tracks.
And it helped her to be so. The current Oscar appearance of Cara Delevingne proves this point up to the mark. Wearing a red gown, she has created a show-stopping look and that proves that the actress is back at her glory.
---
Also read: Mindy Kaling Flaunts Her Impressive Weight Loss In White Gown At The Oscars!
---