Sophie Turner Opposes Ozempic Ads Plastered On New York City Walls!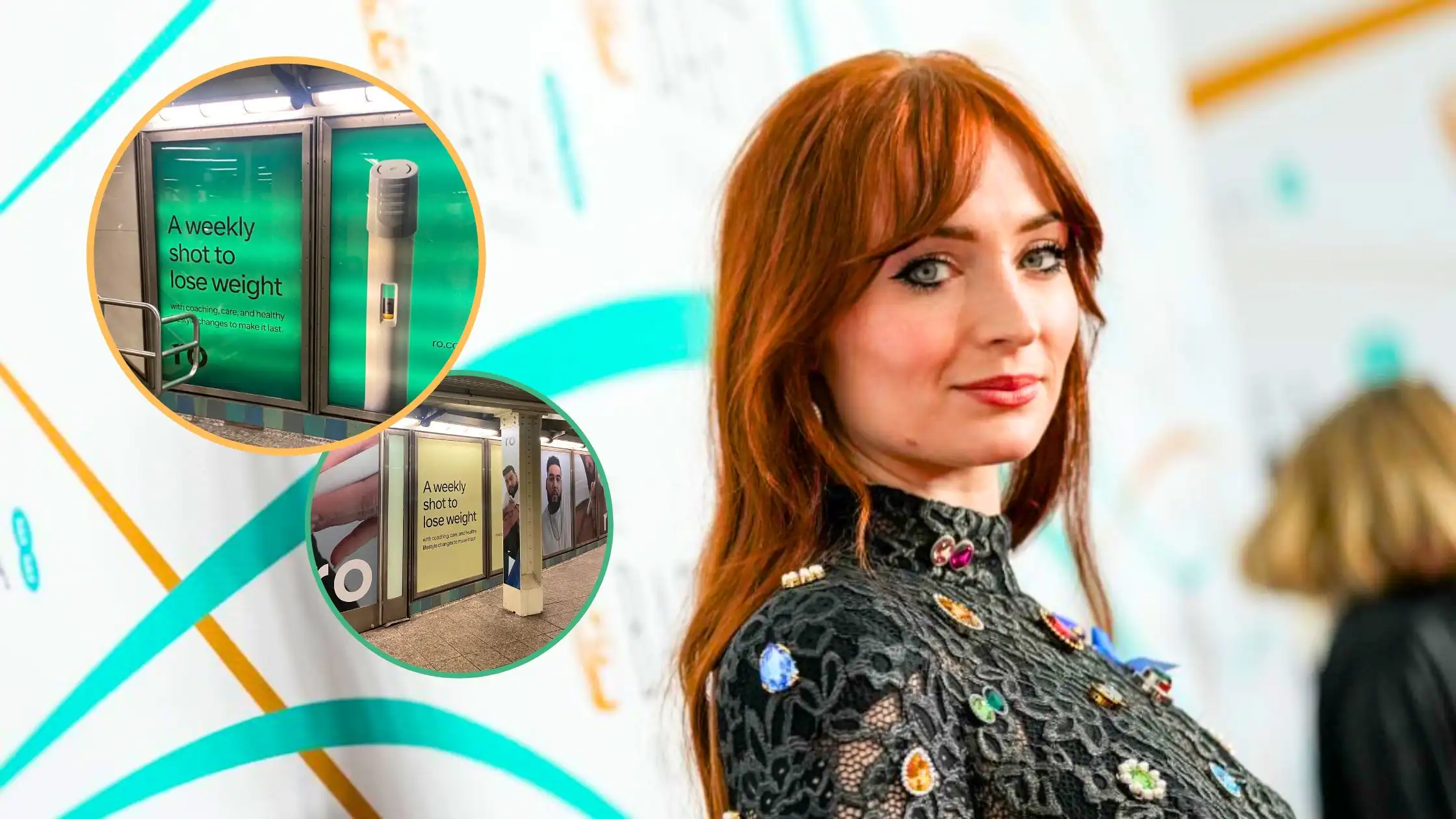 Guess who is fighting against Hollywood's unhealthy obsession with weight loss? It is none other than Sophie Turner, the acclaimed Game of Thrones actress. In a recent Instagram story, she openly criticized the advertisements for weight loss drugs.
The Hollywood obsession with weight loss drugs is not recent news. Many celebrities have already proclaimed these drugs as their secret for weight loss and eternal youth.
But we need celebrities like Sophie who understand the hidden dangers of spreading unhealthy weight standards. Get into the news to find out how Sophie Turner boldly advocates against the unhealthy popularity of weight loss pills!
Sophie Turner Is All Against The Weight Loss Drugs
While Hollywood celebrities are running after Ozempic, Sophie Turner wants to take the opposite way. She slams the recent ads promoting drugs such as Ozempic.
All this fuss happened when Sophie re-shared an Instagram post by author Sophie Vershbow, which attacked the Ozempic ads plastered across the Times Square subway station.
The Instagram story appeared on 3rd April on the social media handle of Sophie. She captioned the story as 'WTF' which displays her contempt for such actions.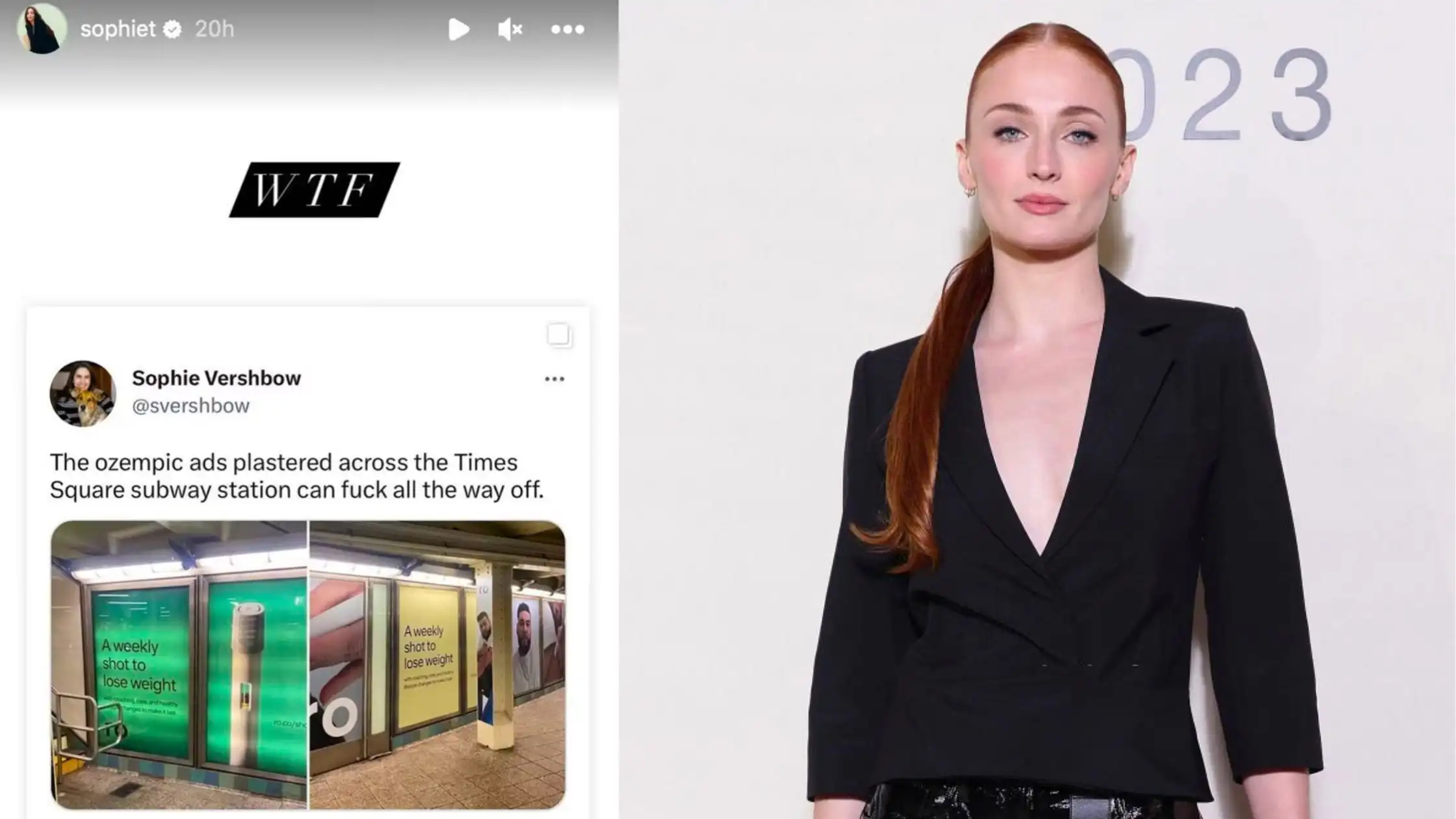 The story by Turner has created a storm in social media in the context that weight loss drugs like Ozempic have been gaining much recognition lately. Manufactured by Novo Nordisk, Ozempic is primarily prescribed to treat type 2 diabetes.
Another variation, Wegovy is authorized to induce weight loss in extreme cases of obesity. But the existing hype on these drugs has created an unhealthy trend of consuming them.
Following this trend, a list of Hollywood celebrities joined them and started revealing the weight loss benefits of these drugs. This resulted in a considerable shortage of Ozempic, which is meant to be used for type 2 diabetic patients.
At this point, many celebrities criticized the off-label usage of Ozempic for weight loss and listed its hazardous possibilities. Among this list, Sophie Turner is the latest one who has come against the unnecessary advertising of weight loss pills such as Ozempic.
Click here to discover: Ozempic, Wegovy, And Mounjaro: A Brief Guide To Know The Differences!
Sophie's allegations against weight loss drugs are not a wonder. The actress had previously revealed her struggles with her eating disorders in an interview given to Elle in May 2022. For her, creating unnecessary body standards can harness dangerous effects and can upset one's mental health.
During the shoot for 'Game of Thrones', the actress was worried about her weight. Fearing it might lead to an eating disorder, she had to keep a live-in therapist. According to her, these issues started in her teen years.
She had a long battle with eating disorders which even affected her health negatively. As a result, her menstruation stopped and she started having suicidal ideations. It was with professional help and with the support of her husband, Joe Jonas, Sophie could overcome all those hurdles.