Kourtney Kardashian's 'Masterpiece Smoothie' Is The Perfect Breakfast For Her Sons!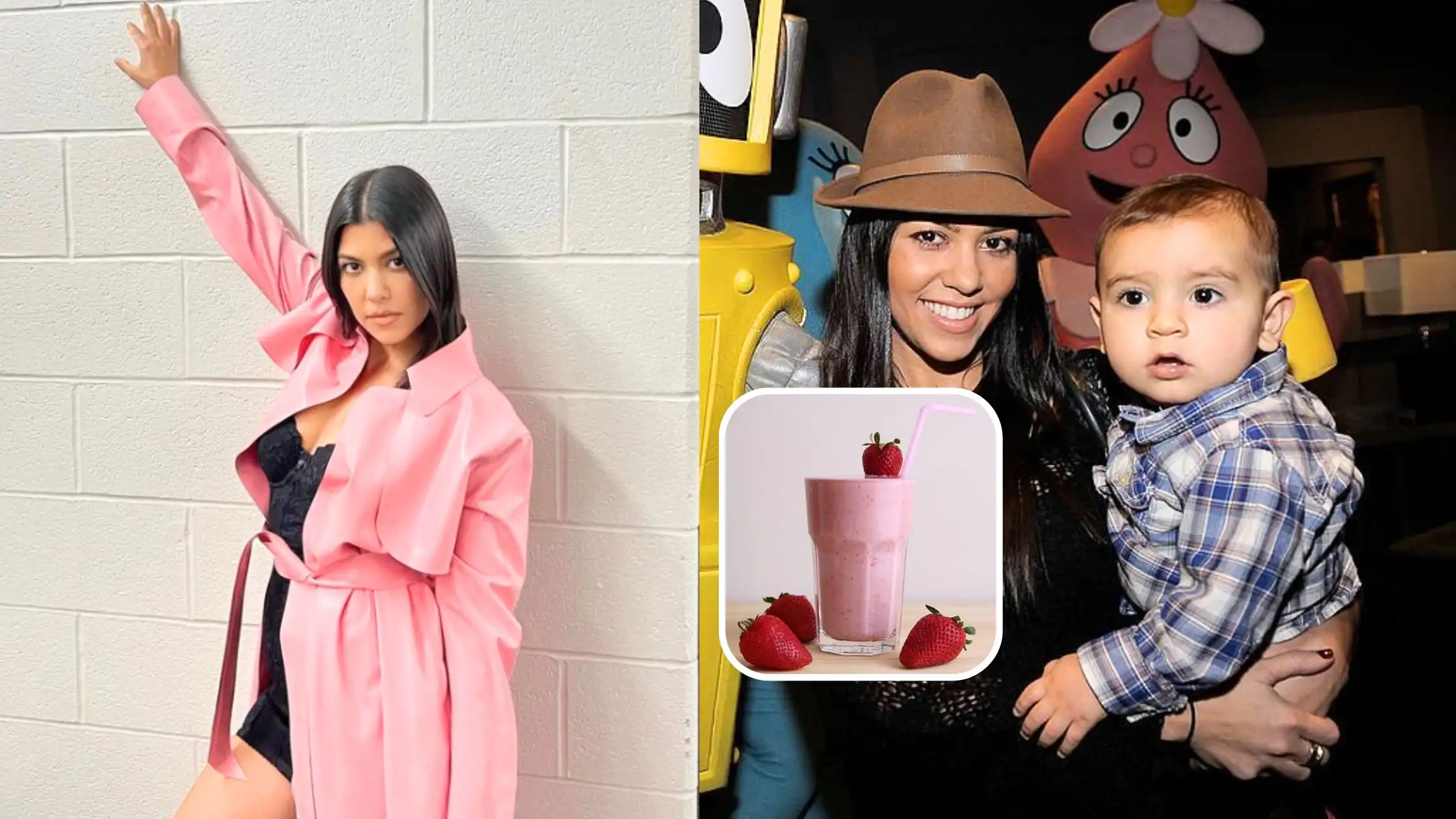 Kourtney Kardashian is not just all glam and fashion! In a recent Instagram story, the media celebrity shared that she is also a great chef to her sons. The 'Keeping Up with the Kardashians' star shared her joy through her Instagram when her sons approved her cooking skills.
Kourtney made a masterpiece smoothie for her sons. And her sons gave her a 9/10 rating for her smoothie. Jump into the news article to find out the secret recipe behind Kourtney's amazing smoothie!
The Joy Of Cooking: Kourtney's Sons Rated The Recipe 9/10
It seems like the glam diva and fashion icon is also a great chef. Well at least for her sons! In an Instagram story, she shared on Saturday, April 22, Kourtney revealed her amazing cooking skills. According to this story, she made a masterpiece smoothie for her sons and they loved it very much.
Being one of the Kardashian sisters, Kourtney was always in the spotlight for the glamorous and luxurious lifestyle of her and her family. The 44-year-old fashion mogul shares two sons and one daughter with her ex Scott Disick.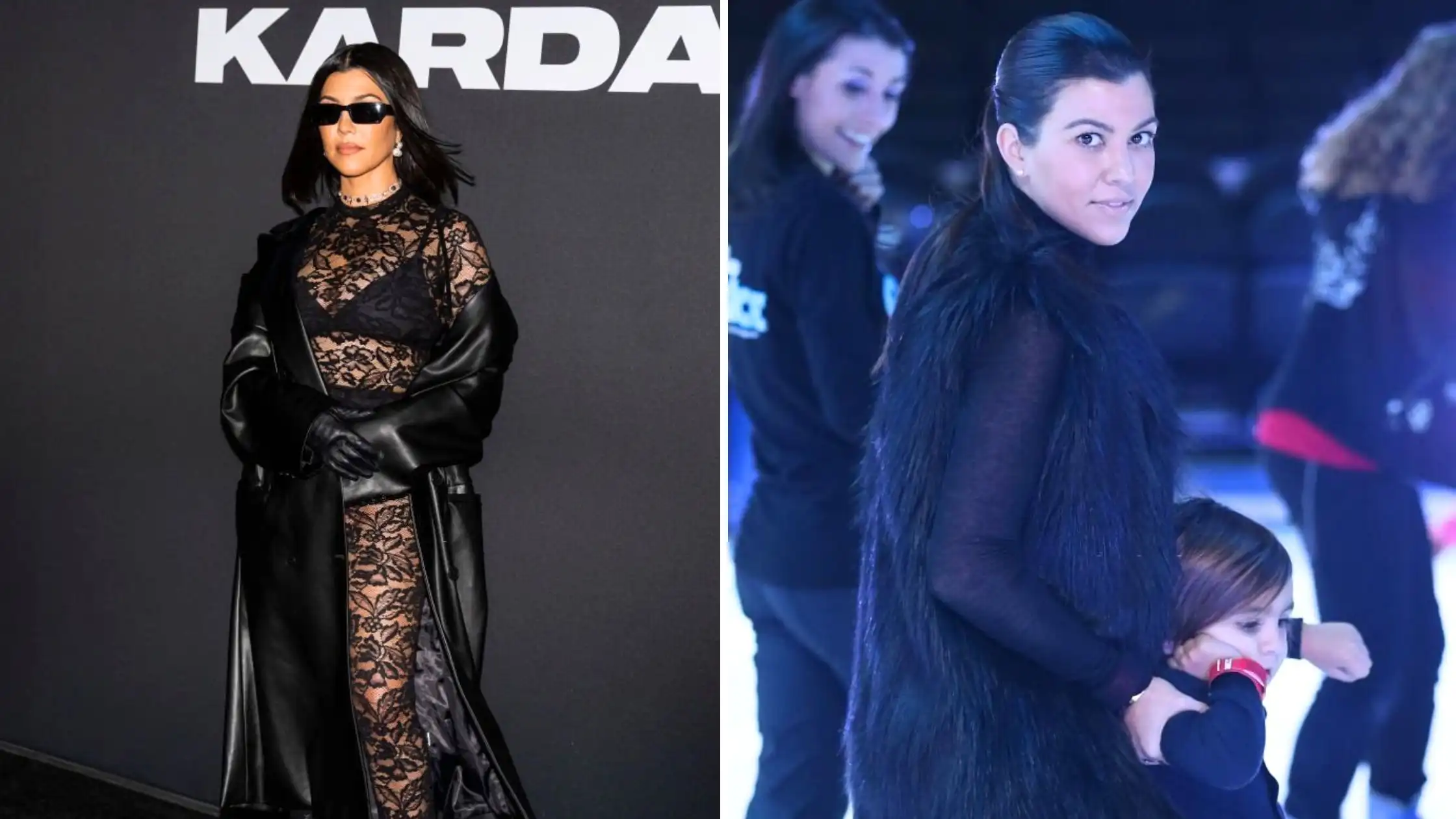 Her sons are named Mason, 13, and Reign, 8, and her daughter, Penelope is 10 years old. Kourtney is also a stepmother to Landon Barker, 19 who is the son of Travis Barker, and Alabama, 17 who is the daughter of Baker and his ex-wife Shanna Moakler.
Kourtney's cooking skills came out when she decided to make something for her sons on a Saturday morning. So she threw together some strawberries and bananas and made this healthy smoothie. According to her, the recipe is completely free from gluten and dairy.
She doesn't keep these items at home as the whole family is allergic to them. Occasionally she indulges in a Keto diet which helps her to stay fit and healthy.
Regarding gluten and dairy, she has a strict attitude and keeps them away from her children also. The masterpiece smoothie is also devoid of these items and is extra sweetened with a date and some mango peach-flavored fish oil.
Also read: Why Cristiano Ronaldo's Girlfriend Georgina Rodriguez's Mysterious Diet Is So Confusing?
As a mother, Kourtney says that her children are extra picky when it comes to healthy foods. And she sneaks them into their favorite foods and somehow makes them consume them. Along with a smoothie, her sons demanded she makes some pancakes too.
Anyway, here's how to make the delicious smoothie recipe of Kourtney Kardashian.
How To Make Kourtney's Special Smoothie?
Ingredients
Almond Milk- 1 cup ( Choose Malk brand)
Organic Strawberries- 1 cup
Ripe Organic Banana- ½ Piece
Medjool Date-1
Barlean's Mango Peach Smoothie Flavor Omega-3- 1 Tablespoon
Ice Cubes-4
Blend all the ingredients in a mixer and grind them into perfect texture. Use a glass straw instead of a plastic one.
You might also like to read: EastEnders' Danny Dyer Credits 16-Hour Fasting For His Weight Loss!