Camila Cabello Weight Gain: How She Dealt With Body Shaming!
Let's face it, most of us have personally experienced weight fluctuations. But Camila Cabello says that we should accept the reality that our weight varies throughout our lives rather than being harsh on ourselves for a growing amount on the scale.
Camila's pictures released during the pandemic clearly depict the additional layers of kilograms that she has really put on her body. She has been a victim of body shaming ever since because of her weight gain. However, she grew tired of experiencing all those negative emotions and simply changed her perspective. The Cinderella actress is now all about positive body image ever since.
Camila Cabello Gained Weight
Camila Cabello has produced many songs and albums in a very short span of her career. Her albums are basically based on Romance and Heartbreaks.
The former Fifth Harmony member has achieved a huge amount of name and fame. All of this has been possible due to the immense love and support of all the followers and the irresistible hard work that she has put into her work. Her number of followers has been increasing all the while.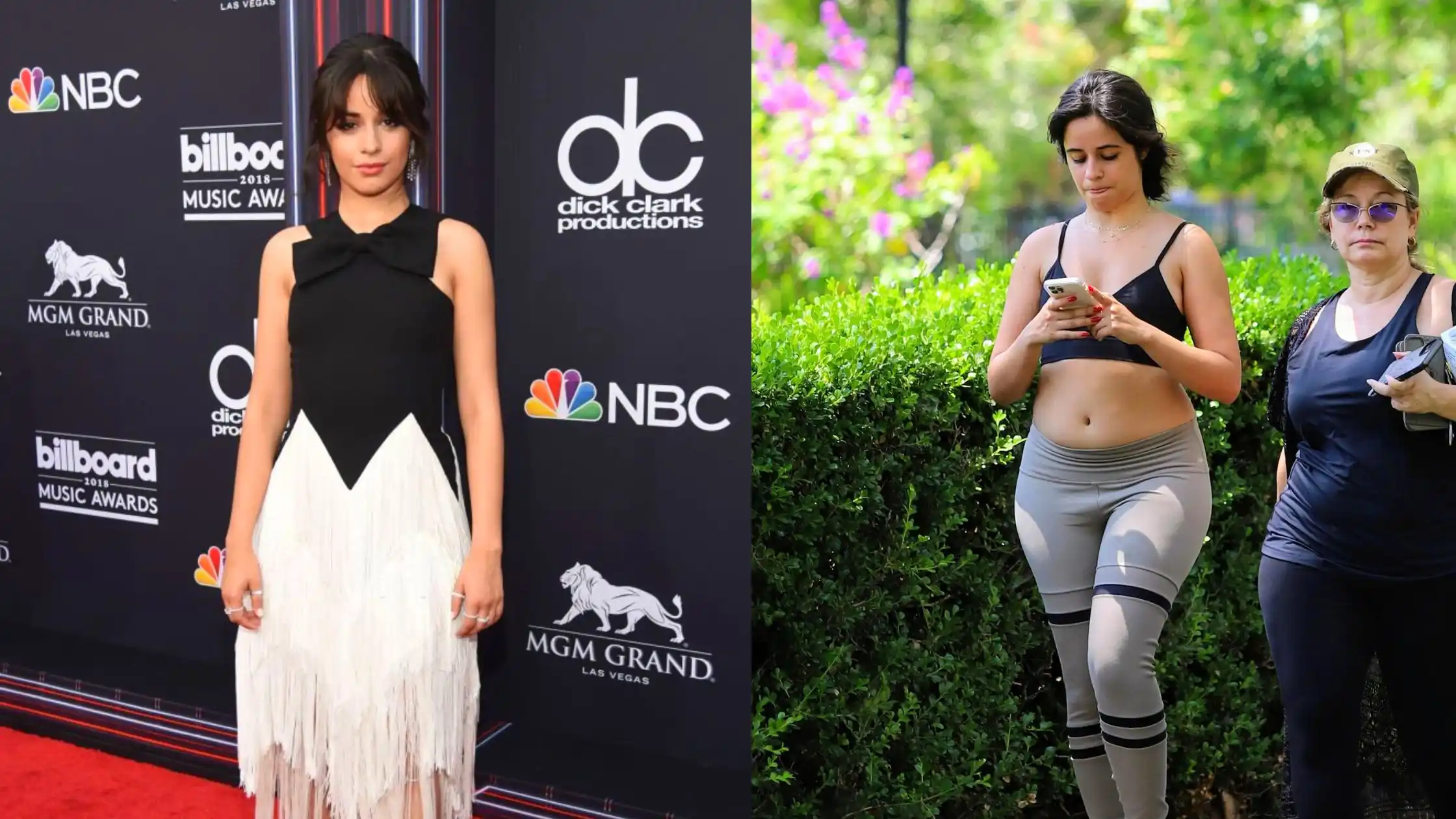 But success never comes so easily. When a person gets famous most people track even the slightest change in their lifestyle. This change becomes all the way more glaring when it is related to the physical appearance of the superstar.
Something similar to this has happened with Camila Cabello. She has suddenly gained a lot of weight and has become a sensational matter to discuss across all social media platforms. She was continuously being mocked and attacked online as if she had committed the most heinous crimes simply for gaining weight.
Camila, on the other hand, didn't allow that to get to her; instead, she created a TikTok video in which she conveyed her gratitude for her body and her opposition to body-shaming in any way.
The Struggles Camila Had To Face!
It was during the pandemic that she was spotted with Shawn Mendes, who is now her ex-boyfriend on a beach in a classic royal blue bikini. To the utter surprise of every individual, she was seen in a totally different form which was completely beyond comprehension.
She was much bulkier and heavier as compared to what she was before the pandemic. It is important to note that the paparazzi did not welcome her new quarantine weight gain. She has been subjected to online assault and body shaming to such an extent that she had to delete her pictures in bikini on her social media profiles.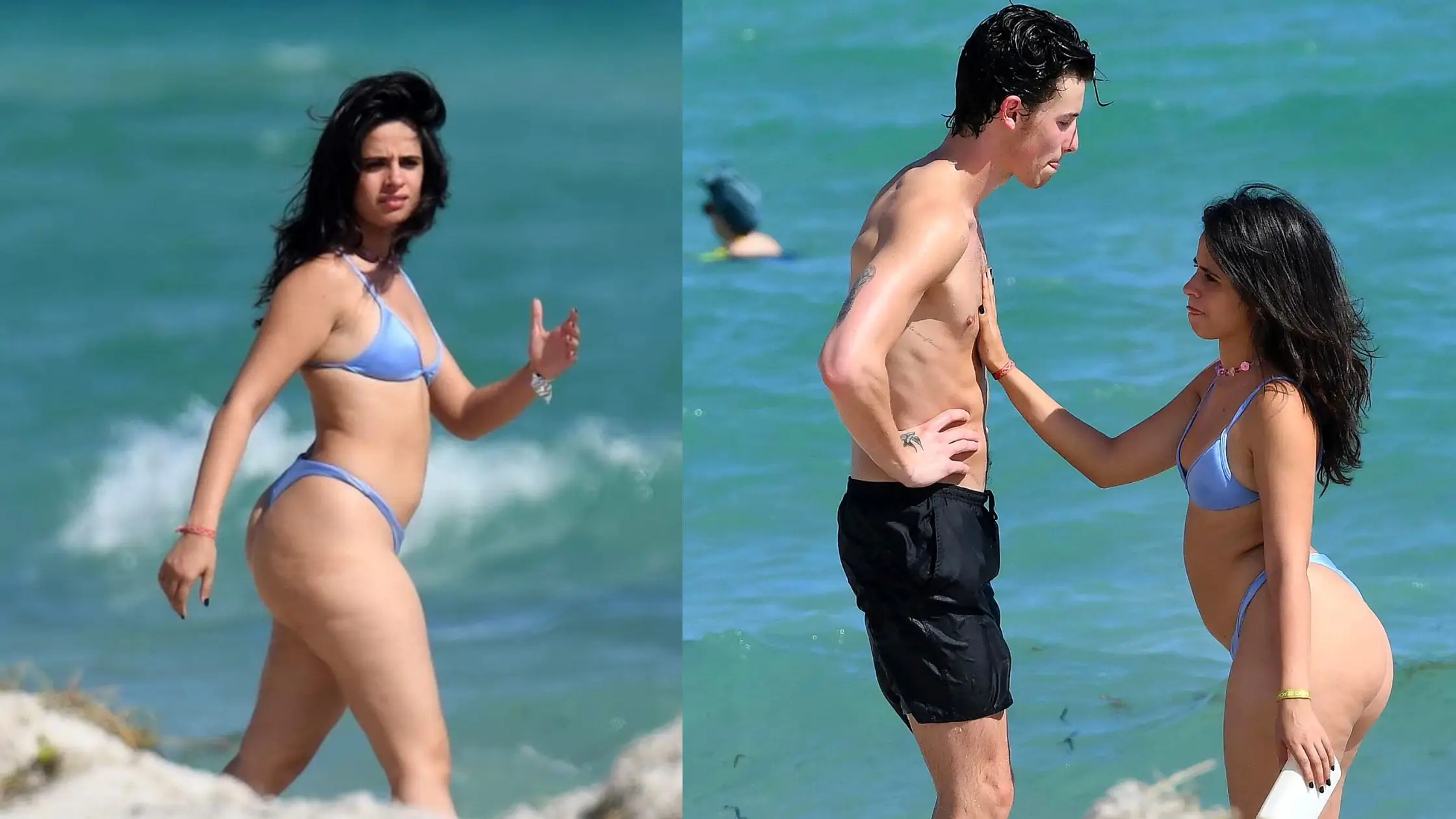 Camila has admitted that after all of this chaos, she ended up becoming much more self-conscious. She just cannot wear anything in the public due to her weight gain. She was definitely not in the position to pick up the unflattering remarks about her looks which once were a source of inspiration to her fans.
She also spoke up about the importance of accepting a woman in the shape she is irrespective of the number of curves and stretch marks on her body. It is not always about your physical appearance she added by repeating that she has got many important things to solve for the time being then all this ruckus.
She could also recollect an incident in which she wore a crop top that exposed her bulgy belly. She actually had to run from the place in order to avoid being noticed and being made fun of. She accepted that her carefree attitude has been subdued under the pressure of the media and the public.
But at the end of the day, she has accepted herself in the new outlook. She does not really cure as long as she is talented and committed to achieving what she really wants to.
Camila Cabello Weight Gain Reason
There has not been any concrete explanation offered to explain the weight gain of Camila Cabello. However, some informal sources have reported that Camila underwent depression during the pandemic and it left a very enduring impact on her mental health.
An unhealthy mind is not in the position to evaluate the pros and cons of every action and even a health-conscious person ends up binge eating all the time in order to divulge his energy. She was not keeping up well due to which she could not really undertake workout sessions regularly.
The burden of the work has also been an important reason why she has become ignorant of her health. She has been working day in and day out and all of her albums have been the biggest hits of her career.
She did not follow her diet schedule and all of these changes had a very negative impact on her health. She has reportedly gained around 15 kilograms of weight in a very short time.
Also read: Selena Gomez Finally Reveals The Reason Behind Her Weight Gain!
Could Shawn Be Also A Reason?
There are many theories as to why Camila Cabello and Shawn Mendes split up, but could it be because of an alteration in her body? Fans were startled when Senorita singers separately revealed on social media that they were ending their relationship.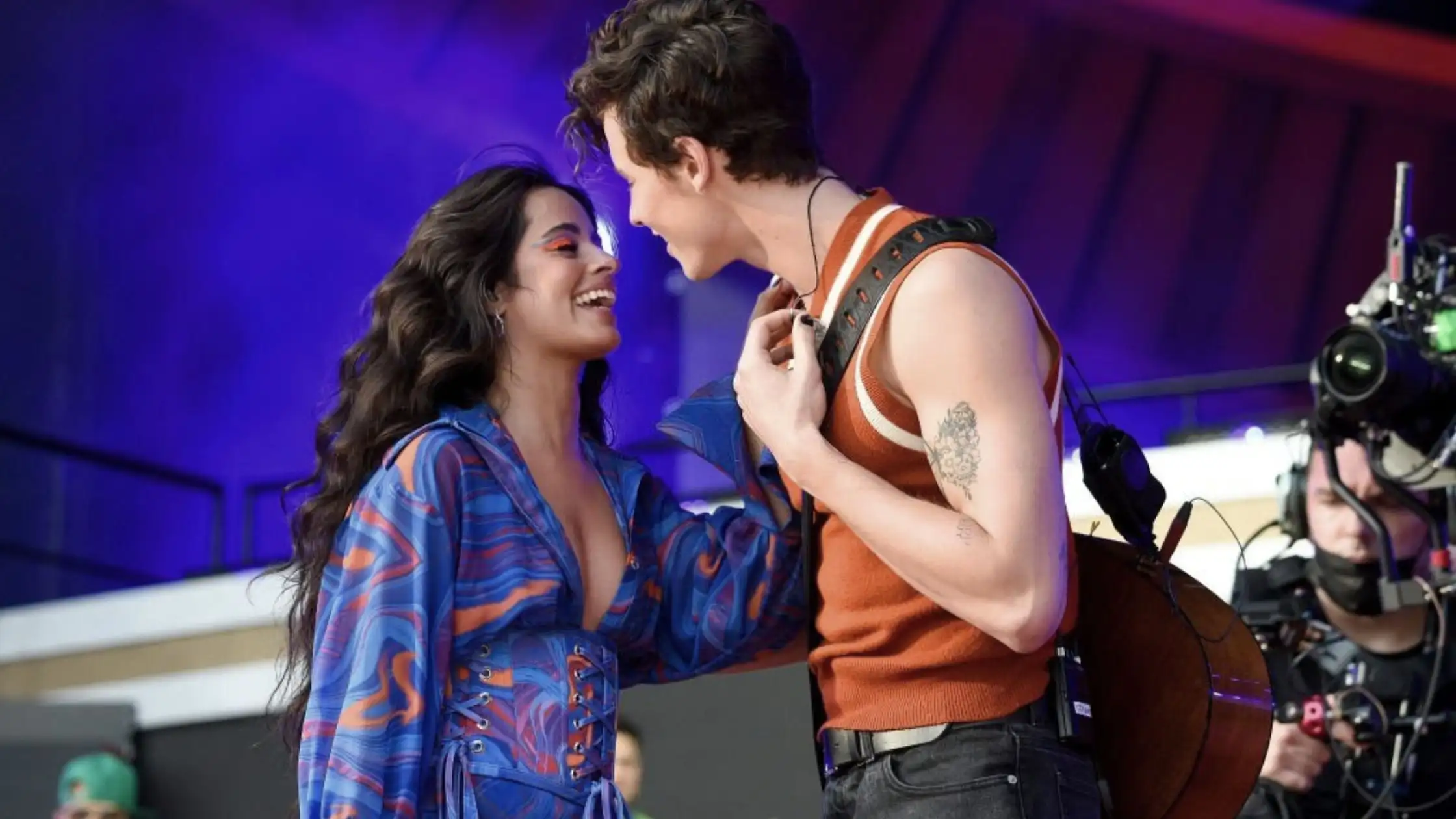 Fans' opinions about why they split up are very different, and some contend that the romance ended because Shawn grew less attracted to Camila's looks.
Evidently, the Treat You Better vocalist enjoys dating women who have a particular appearance, and Camila complied with the inclination up to the point where she ceased to do so. In fact, some are speculating as to whether Camila's weight gain is related to their breakup.
Given that Shawn was the one who broke things up according to some sources, some people find this remark to be very reasonable. Even though Camila was devastated by the breakup, she acknowledged this was for the best. The singers appear to be doing well on their own right now.
Change of outlook in life
Camila Cabello had a complete change of outlook towards life after her weight gain was criticized and she became a drawing room topic of discussion and mockery among her fans. She was actually disheartened and did not have the courage to face the camera initially.
She continuously used to monitor the media reports and the newspaper headlines which mocked her for her weight gain. The content on social media demeaned her for her derogatory body looks. It was very traumatizing for her to witness all of these changes in real life.
But she decided to speak her heart out to the world that minor fluctuations in weight gain do not alter the personality of the individual. This is already a dynamic factor and is subject to change with the changing conditions of life and lifestyle.
Nothing is permanent in the world and weight gain is definitely a temporary aspect of everybody's life. What matters the most is the confidence that a person, especially a woman, has in herself.
She had become much more vocal about the illogical beauty standards which have been prevalent in society for so many years. The endorsement of these baseless beauty standards definitely depicts the sad reality. She motivates all the women who have been a victim of body shaming to take a stand for themselves and accept who they actually are.
She also expressed her discussion upon the mentality of the public which always tries to objectify the personality of women. A woman is a free bird and she should have the liberty to decide the way in which she wants to look.
Additionally, Camila Cabello expressed her gratitude for her body and everything that it helps her get through, and she talked about how she owns the fact that she is a genuine woman with curves, cellulite, and stretch marks.
Need for society to change
She accepts the fact that obesity is a serious condition and a person must always stay fit. But due to some unforeseen circumstances, it is not possible for the person to stay focused on the weight loss goals so dedicatedly.
In such a situation, the public does not have a right to mock or shame anyone. If a woman chooses to be fit and slim she can also choose to be chubby and nobody should have the right to comment on her choice. She is definitely not an object to impress the public.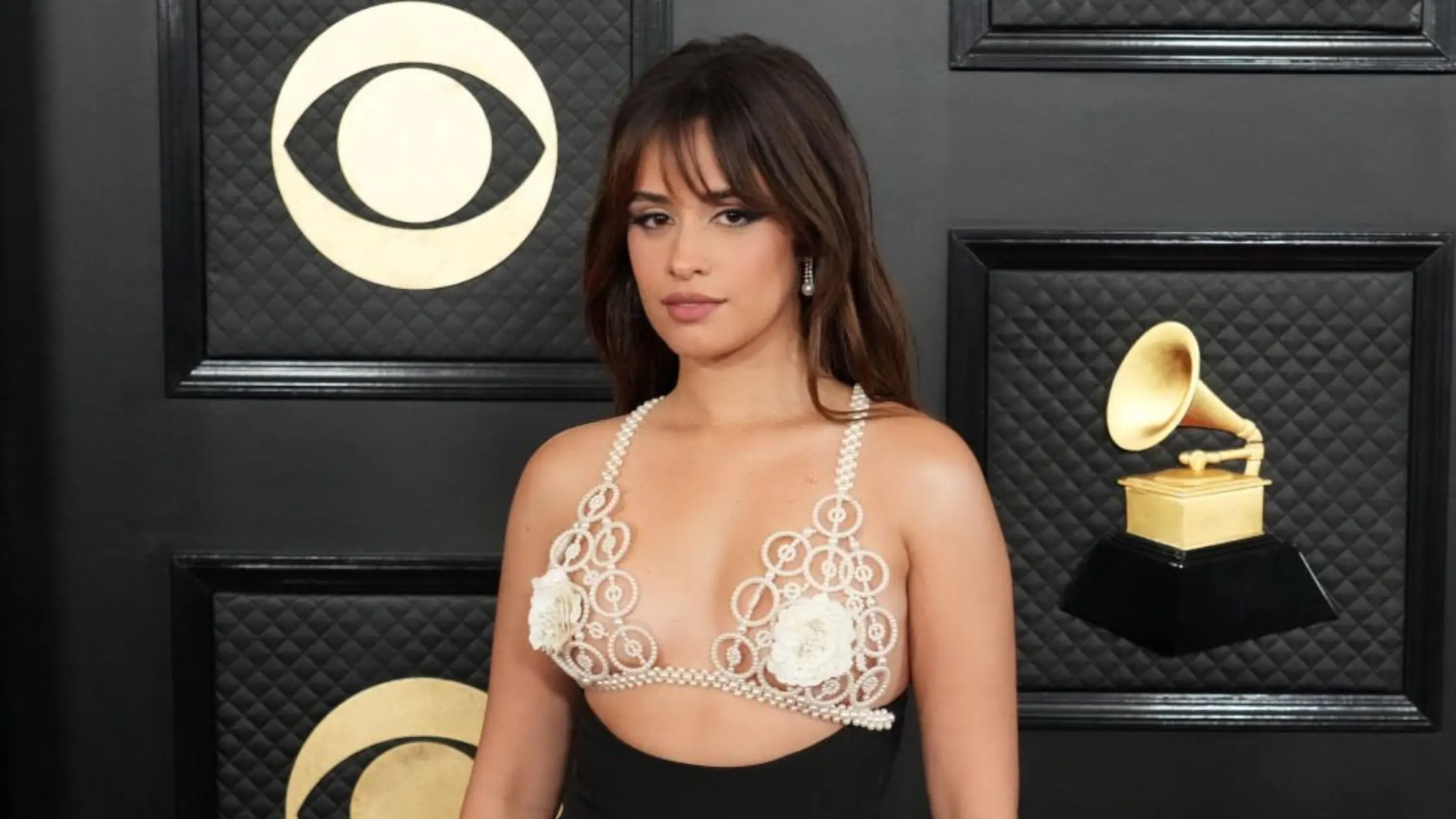 Being a perfect person is definitely commendable but losing the sense of security and individuality is definitely not worth it. A person must be in a position to understand what he wants and should not do what others want him to do.
Society cannot actually instruct a person to mend the ways just in order to be socially acceptable. For Camila, social acceptance is a dynamic concept that is not only different for different persons but also different for the same persons at different intervals of time.
Attempts were made by the Never Be The Same vocalist to normalize slight weight fluctuations. Camila is growing a happy relationship with her body as a result of her fitness regimen and positive outlook.
Cabello Cabello may be accepting her weight gain and fluctuations, but it's clear that she enjoys keeping her body active to maintain good health. Her favorite exercises are dancing and weightlifting with her fitness instructor Jenna Willis.
She has been in the position to conclude that it is her life and it is all a matter of her choice. She cannot stop living her life in the fear of what people will think about her. She is an independent soul and will continue to be the same for the rest of her life.
You might also like to read: Katy Mixon Weight Gain: The Whole Story