Met Gala 2023 Honoree Karl Lagerfeld's Diet Book Was Controversial And Here's Why!
Met Gala is here once again! It is the time of the year to witness some of the artistic and fashion expressions from all over Hollywood. And controversies and Met Gala is not an unusual combination either! Even before the proper beginning of the event, the Met Gala made it into the controversial carpet!
Many criticisms are raised against the introductory theme which is designed to celebrate the late fashion icon, Karl Lagerfeld. Among his other notorious labels, the infamous diet book by Lagerfeld has again resurfaced among the discussion circles. Dive into the news to find out what is so intriguing and controversial about the diet book by Karl Lagerfeld!
Was Karl Lagerfeld Fat- Phobic? A Sneak Peek Into His Controversial Diet Book!
This year's Met Gala theme is to honor the acclaimed designer Karl Lagerfeld. Noted as one of the most accomplished fashion designers, Lagerfeld is the mastermind behind the noted couture houses in the world such as Chanel, Chole, and Fendi.
During the 60 years of his fulfilling career, Lagerfeld made some invaluable contributions to the fashion industry. But right now, he has come to the spotlight for his controversial diet book, called "The Karl Lagerfeld Diet".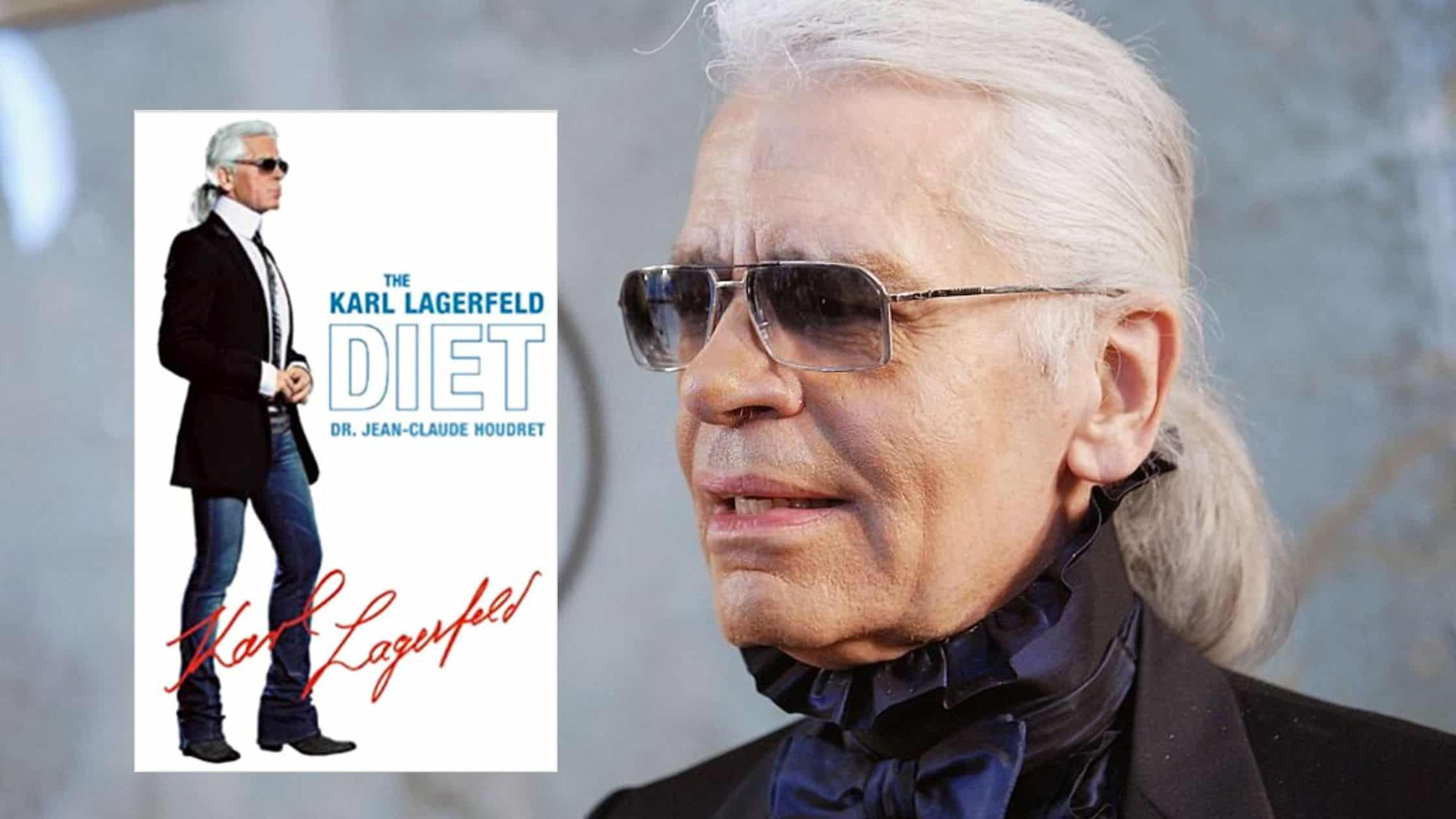 Many have tweeted and posted their remarks about the controversial diet propounded by Lagerfeld through this book. Written in partnership with Jean-Claude Houdret, the book contains certain restrictive diet plans and weird combinations of food items.
According to Lagerfeld, one fine morning, he decided to lose weight because he wanted to wear clothes by Hedi Slimane. The veteran fashion designer described his motivation to lose weight in the book as a desire to fit into new clothes.
He wanted to lose weight in one year and within 13 months, he lost a considerable amount of weight. This experience coupled with the expertise of Dr.Houdret is the crux of the book titled, "The Karl Lagerfeld Diet".
One of the criticisms against this book is that it promotes a Spoonlight program to lose weight. By Spoonlight program it means, endorsing restrictive diets, appetite suppressants, and supplements for drastic and sudden weight loss.
According to the diet plan by Houdret, dieters should start by consuming 800 calories a day for two weeks and reducing the intake of calories gradually. One of the gruesome aspects of the diet book was the bizarre combinations of food items.
Houdret and Lagerfeld brought dozens of garish recipes such as ham and raspberry mousse, fish souffle, baked rabbit spread, eggplant, and grapefruit appetizer, etc. All kinds of unholy combinations made their way into this notorious diet book. 
Many have criticized the Met Gala's decision to honor Lagerfeld. According to these critics, Lagerfeld was a known racist, misogynist, and fat-phobic person. Honoring him in an event such as the Met Gala is a decision that needs to be re-examined.
Along with this, some Twitter handles brought the controversial book of Lagerfeld into the spotlight again. They tweeted that Karl Lagerfeld's diet is a brutal and unsophisticated method of weight loss and put a disclaimer as not to try it ever. 
Most of these claims against the fashion icon stand true as he was notorious and strict in selecting the models for his brands. His fat phobia was infamous in Hollywood as Lagerfeld refused to admit models above a size six to enter the ramp.
Along with his character flaws,  the diet methods he endorsed also raised serious concerns. Combined with drastic and weird methods, Lagerfeld promoted an unhealthy intake of Diet Coke for weight loss. According to him, he could drink Diet Coke even midst of sleep. No doubt that the fashion veteran had written a diet book that is full of unhealthy and weird methods for weight loss!
Also read: TikTok Cottage Cheese Trend: Recipes Goes Viral!