Jennifer Aniston Fitness Routine: Diet And Workout!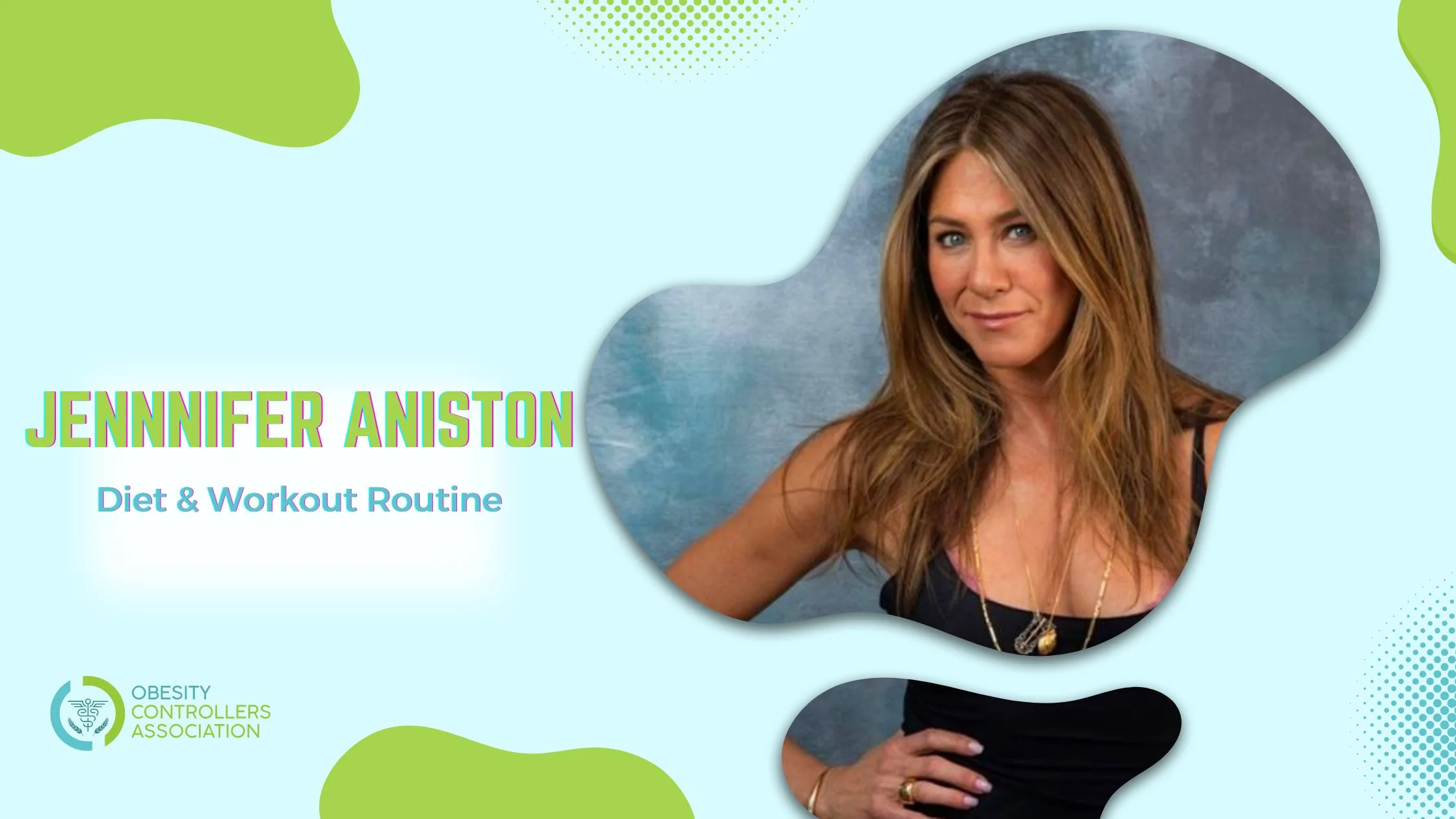 If you google 'ageless celebrities', the name that pops up with Paul Rudd, John Legend, Halle Berry, etc will be Jennifer Aniston. Many of us have asked this question: How does she look 33 at the age of 53? She is the one word that can synonym with "aging like a fine wine". Or does she?
Well, the secret to her evergreen youthfulness is not some magic. Truth is, Jennifer Aniston is an ardent fitness devotee and a diet follower. If you want to know the further details of this charismatic celebrity's diet and workout, jump right in!
About Jennifer Aniston
Well, who doesn't know Rachel Green from the TV sitcom F.R.I.E.N.D.S? Jennifer Aniston, listed as one of the world's most beautiful women, is an American actress and producer. Her spectacular performance in 'Friends' earned her Primetime Emmy, Golden Globe, and Screen Actors Guild awards.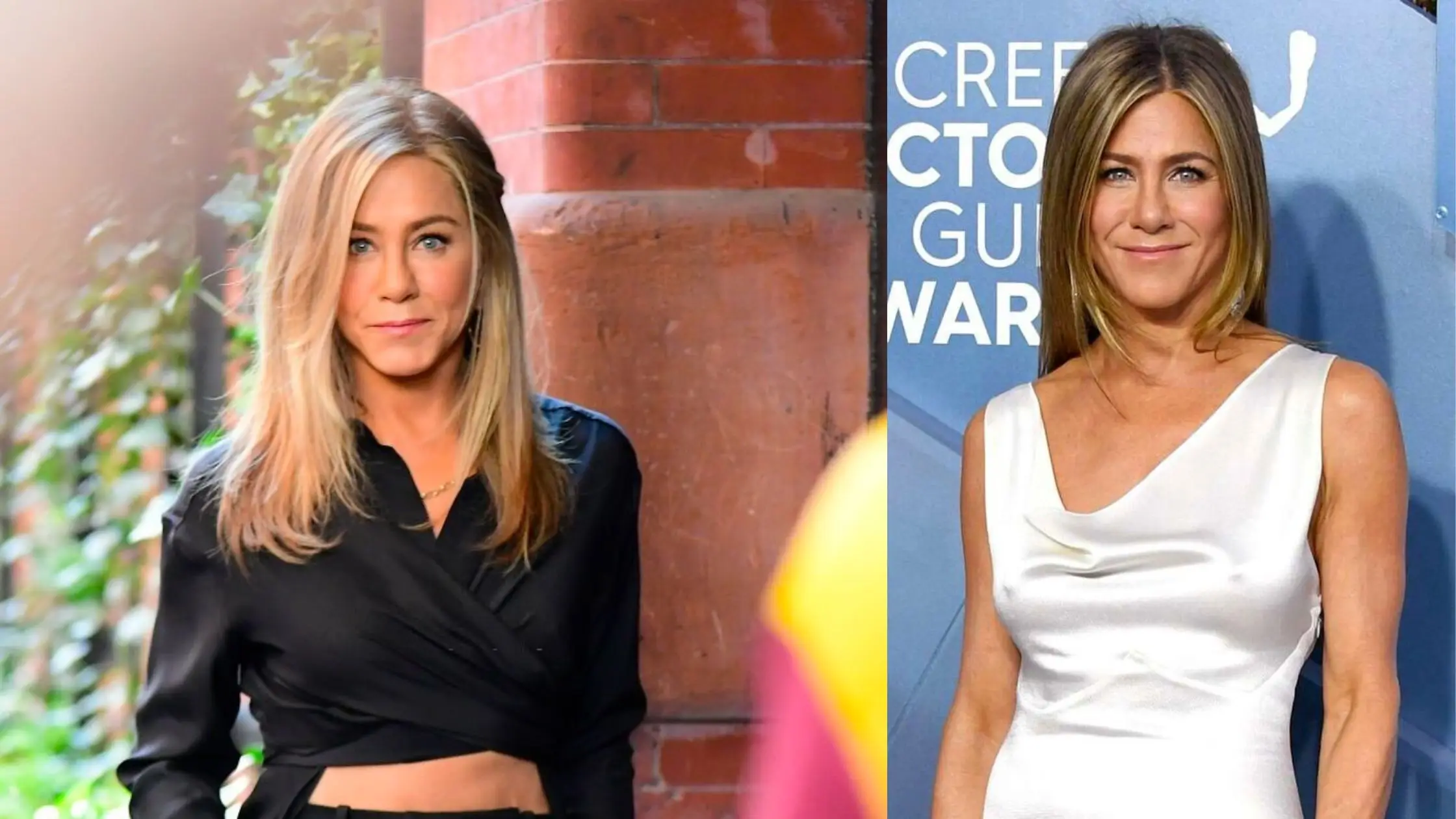 How she maintains her beauty and figure even at the age of 54 is a difficult question. Anyway, dive right into to know what are some of the diet secrets of this spectacular actor.
Jennifer Aniston: Body Measurements
| | |
| --- | --- |
| Height | 5 ft 5 inch/164 cm |
| Weight | 117 pounds/53kg |
| Bra size | 34 C |
| Cup size | C |
| Shoe size | 7 (US) |
| Body measurements | 34-23-35 |
| Distinctive features | Hairstyle and nose, chin shape |
Jennifer Aniston Diet
Anyone who admires the actress might be wondering what she eats to keep up the charm. In many of her interviews, she has revealed that she doesn't follow any strict diets.
Instead, she loves to eat in moderation and knows when to limit herself. Here is some information on her daily eating habits.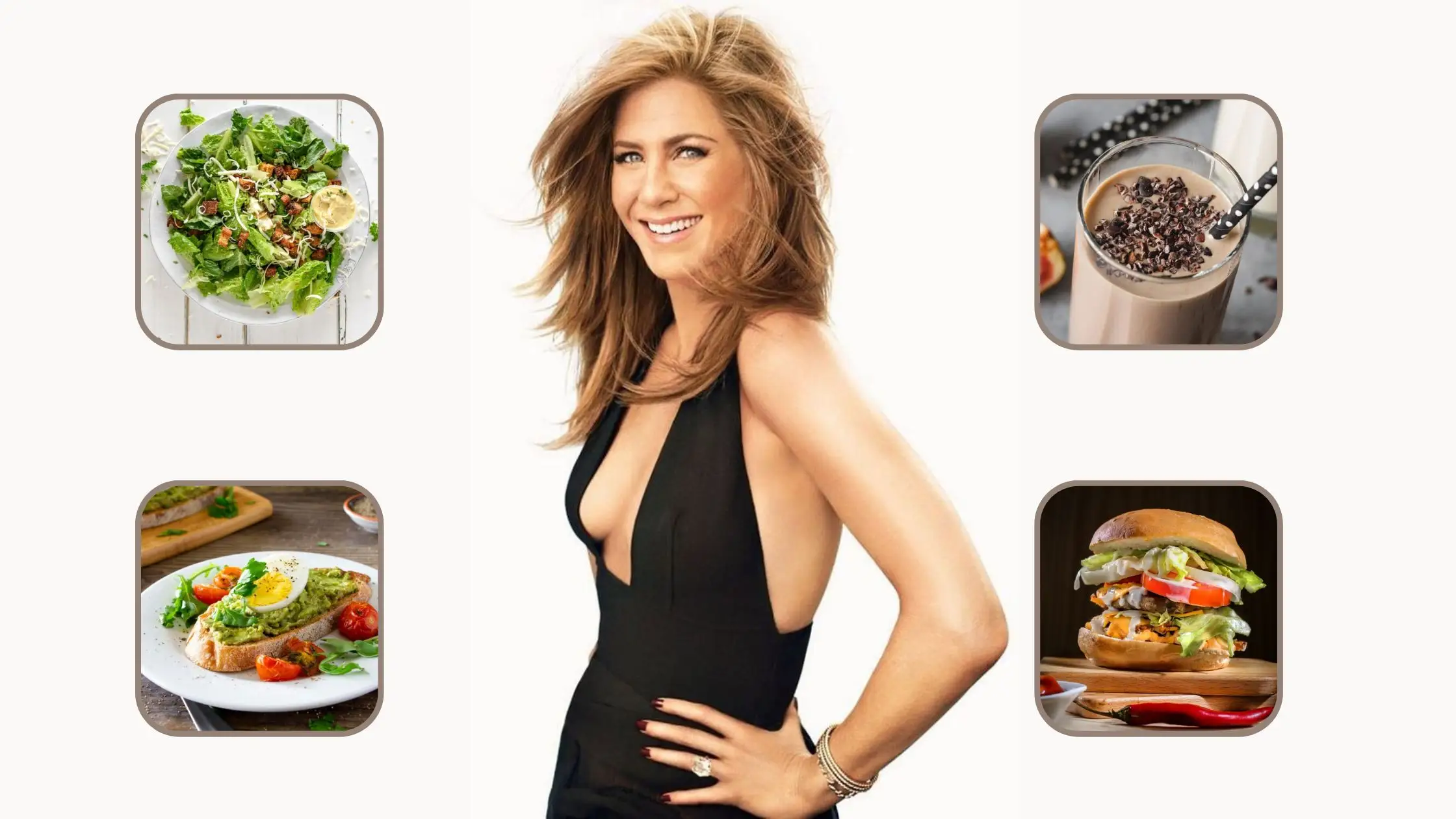 Breakfast: So the day for Aniston starts with a glass of hot water with lemon. A cup of coffee, milk and stevia follows it. In some interviews, she has revealed that she loves to eat avocado and eggs with a bit of coconut oil. Also, the actress goes for a chocolate protein shake sometimes, which fulfills her protein needs and satisfies her taste buds at the same time.
Lunch: For lunch, she loves to eat vegetables or salad with protein. Even though it might seem a bit basic, she often tosses some healthy ingredients into this mix. It makes her basic lunch even more nutritious. Her lunch often is veggies and chicken or some chicken burger tucked inside a lettuce wrap.
Snacks: Diet doesn't mean eliminating snacks. Jennifer Anniston often snacks up which she considers the secret of her energy. She drinks plenty of water and snacks on some healthy protein or carbs. Some of her favorite snacks include cheese sticks, almond butter, or a cup of soup.
Dinner: Even though she is half-Greek, Anniston is not much of a fan of Greek food. Her love for Mexican food is famous and often her dinner comprises this. She includes a lot of veggies and proteins in her dinner and goes for a Mexican style whenever she is in the mood.
Foods to eat and avoid
Jennifer Aniston doesn't particularly avoid any types of foods. Yet, there are some categories that she usually limits. So from the Jennifer Aniston diet style, we can make a list of foods she eats and avoids. Based on this list, here are some of the foods you can eat.
Foods to eat
Whole grains: Oats, brown rice, quinoa
Proteins: Lean proteins in chicken, eggs, turkey, etc.
Vegetables: Kale, sweet potatoes, spinach
Fruits: Apples, bananas, berries
Nuts: Walnuts, almonds, cashews
Healthy fats: Coconut oil, avocado oil
Seeds: Flaxseeds, chia seeds, sunflower seeds
Dairy: Skim milk, cheese
Beverages: Coffee, water, tea
Foods to avoid
Processed foods: French fries, pretzels, fried foods
Sweets: Cookies, baked goods, ice cream
Beverages: sports drinks, fruit juice
Added sugar: brown sugar, honey, artificial sweeteners.
Jennifer Aniston Workout
Being practically ageless and looking spectacular comes with a price. Well, in the case of Jennifer, it is exercise. In many interviews, she has shared that she works out almost all days of the week. According to her trainer, Leyon Azubuike, Jen adopts a mixed approach toward workouts. She loves to switch things up and finds joy in trying out new things.
In some of her past interviews, she shared her love for boxing. Along with that, she enjoys doing yoga as well as climbing workouts. So for anyone who wants to walk in her shoes, keep in mind; she works out at least six days- a week!
Below we have given a list of the workouts done by Jennifer Aniston. Check out the list and find the benefits offered by each of them.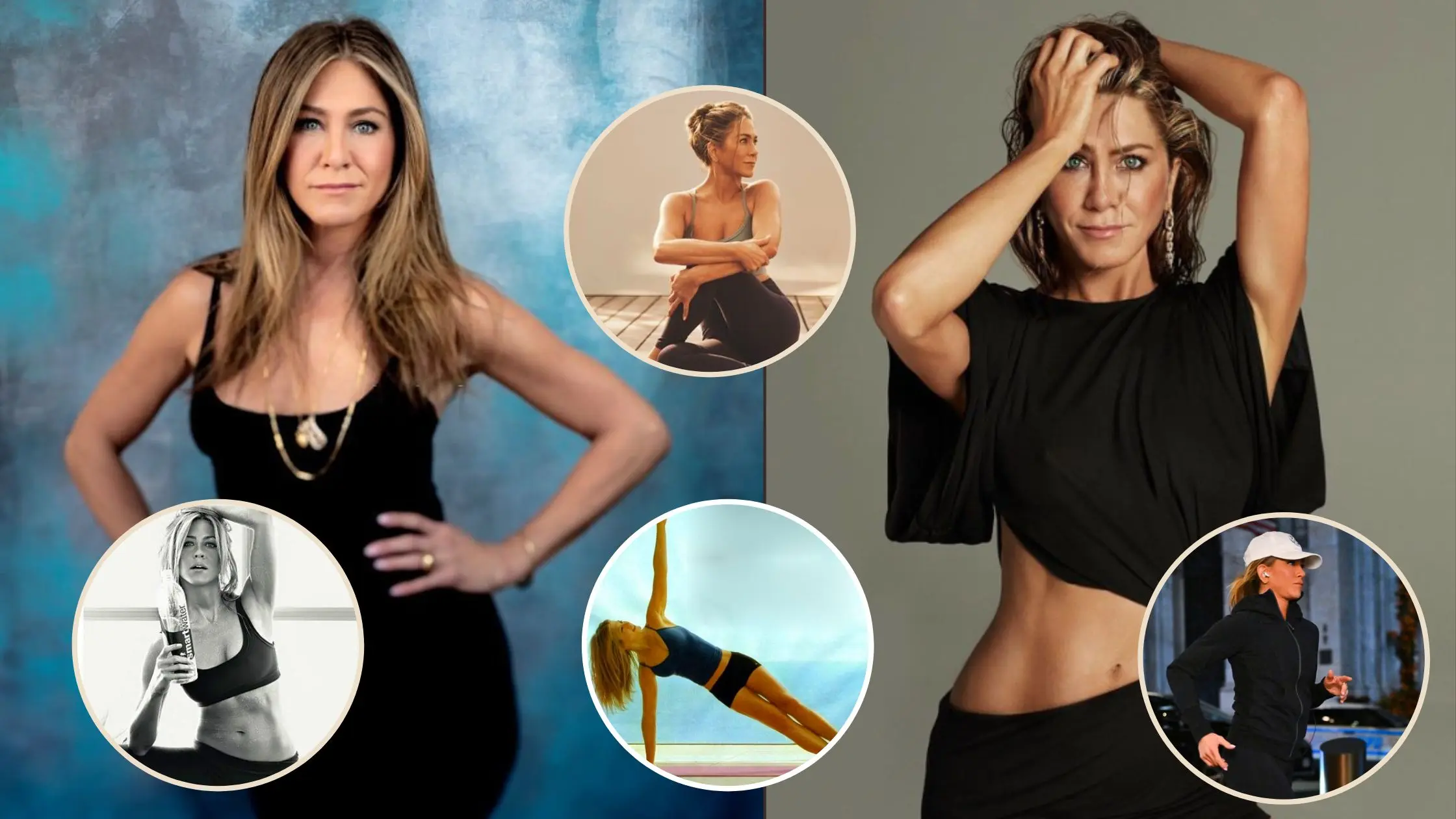 If you are planning a workout in the Jennifer Aniston style, including boxing. She has described boxing as the best way to let all the aggression out. There are many benefits of boxing. It can boost your cardiovascular health and improve your endurance. Boxing can also support a healthy weight and build muscle strength. It doesn't only favors your body, but also supports your mental health.
According to her yoga trainer, Mandy Ingber, Jennifer is a great fan of yoga. Their combined sessions usually include 30 minutes of spinning, 40 minutes of yoga, and some toning exercises. As per her yoga trainer, Jennifer likes practicing poses such as tree pose, half-moon pose, and warrior pose.
In many of her interviews, she has claimed the benefits of yoga. According to the actress, yoga doesn't only favors her body but also her mind. She sees it as a way to build inner strength and a method of meditation.
On Tuesdays, she engages in some cardio exercises. Her cardio routine usually includes spinning, elliptical, and running. Cardio exercises are a great way to improve heart health. It can also benefit your mood, sleep, weight, and metabolism.
Jennifer Anniston Daily Routine
She works out almost six days a week. Below is the list of workouts she does each day of the week.
| | |
| --- | --- |
| Monday | Cardio and Yoga |
| Tuesday | Cardio |
| Wednesday | Cardio and Yoga |
| Thursday | Cardio and Pilates |
| Friday | Cardio and Yoga |
| Saturday | Rest |
| Sunday | Rest |
Some of the yoga poses she does are given here:
◼ Sun Salutes- 8 reps, 8 breaths
Called Surya Namaskar in Sanskrit, this is an important yoga pose. Consistent practice of Sun Salute can warm up the spine and enhance your overall energy.
◼ Reverse Warrior- 8 reps, 8 breaths
This is a pose that can help you to strengthen your hips, arms, shoulders, and neck. It can also aid in the flexibility of your body.
◼ Chair Pose- 8 reps, 8 breaths
Known as Utkatasana in Sanskrit, the Chair pose can improve the muscles in the hips, ankles, back, and calves. It is known to enhance the health of internal organs such as the heart, abdomen, and diaphragm.
◼ Low Boat Pose- 8 reps, 8 breaths
There are many benefits to the low boat pose. It can strengthen your hamstrings and abdominal muscles. This pose can also relieve you from stress and enhance your confidence.
◼ One-Arm Side Plank- 8 reps, 8 breaths
One of the crucial movements that can improve your shoulder stability. It can multifold the core strength and give your muscles an overall workout. 
◼ Forearm Plank and Leg Lift- 8 reps, 8 breaths
This movement can work up your core, legs, shoulders, and glutes. It can improve your posture and accelerate your metabolism.
◼ Temple Pose- 8 reps, 8 breaths
One of Jennifer's favorite poses. She engages in a temple pose to tone up her abs, and obliques. 
◼ Tree Pose- 8 reps, 8 breaths
Known as 'Vrikshasana' in Sanskrit, the tree pose can be practiced to maintain stability and improve posture. Building your balance can enhance your focus and mindfulness.
Diet And Fitness Tips From Jennifer Aniston
Regarding diet and fitness, there are no shortcuts from Jennifer Aniston. She believes in 'no pain, no gain'. At the same time, Jen believes in balancing whatever act she is doing.
This means, by working out in the gym for a whole week doesn't necessarily lead to gains. You have to get some ample rest along it. Here are some of the diet and fitness tips from Jennifer Aniston.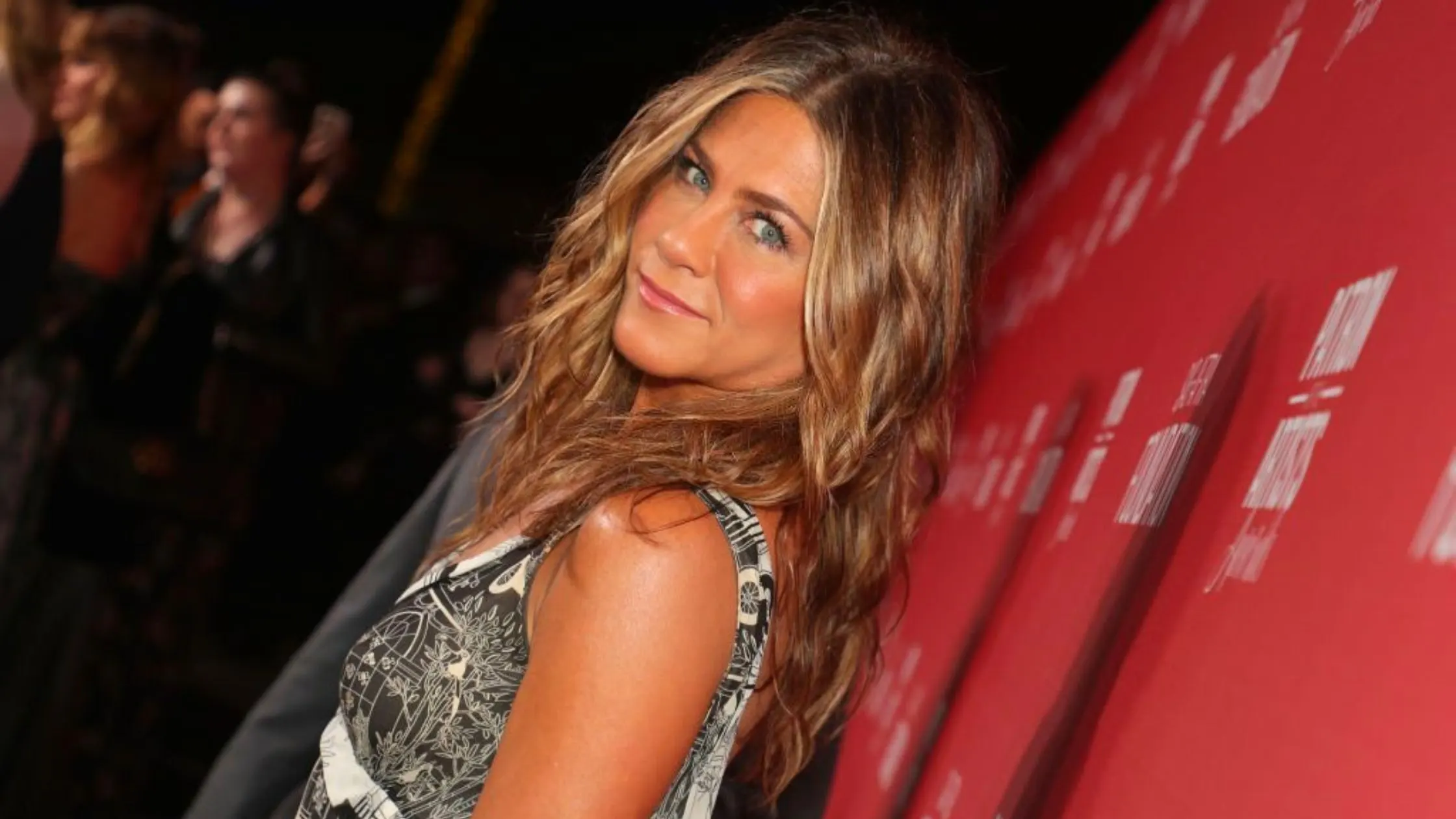 👉 Mobility exercises are important
One of the crucial tips from Jennifer Aniston is to start any of your workouts with mobility exercises. Warming up is an extremely important part of starting exercise. Jennifer engages in warm-up exercises such as Cat cow, Bird dog, Butt kicks, Jumping jacks, etc.
👉She follows intermittent fasting
In many of her interviews, Jennifer has revealed that she is a huge fan of intermittent fasting. So, she doesn't eat anything in the morning.
👉 Sleep is important
For this charismatic actress, sleep is as important as any diet or exercise. She tries to get around 7-8 hours of sleep every night.
👉 She mixes up her workouts
One thing she likes more than anything else? – Challenges. Jennifer Aniston loves to mix up her fitness methods once in a while. According to her, it gives her immense positivity and huge results.
👉 Mornings are crucial
Once she wakes up, she tries some meditation and drinks celery juice. For her, mornings are crucial as they can set up the whole energy for the rest of the day.
👉 Try out boxing
In many of her interviews, Jennifer has shared her love for boxing. Other than yoga, she considers boxing to be her favorite. According to her, it provides a way to relieve the stress and pressure from life. More than just sitting on a bike at a gym, boxing engages focus and body. This can be a great way to tone up the body and relieve mental stress.
👉 Do not take weight loss seriously
Like any Hollywood celebrity, Jennifer Aniston also had to face the constant pressure to lose weight. At one point in her career, she was even pressured to lose 30 pounds. So one thing she will advise anyone who wants to lose weight is not to fall into this bully trap.
f one wants to lose weight for health reasons, that is okay. But losing weight purely out of pressure? That is not something good.
👉 Go for nutrients
While eating, choosing nutrient-rich foods is important. She loves to eat healthily and mixes up her diet with a lot of nutrients such as carbs, proteins, leafy greens, etc.
You might also to read: Kendall Jenner Fitness Routine: Diet & Workout!
Bottom line
A glance through the article itself will reveal that Jennifer Aniston follows a fitness regime with a meticulous diet and workout plan. The whole of her charm and youthfulness is the direct result of her healthy lifestyle.
She follows a diet that is nutrient-rich and favorable for her body. She works out every day of the week. According to her trainers, she loves to mix up her fitness schedules. Her favorite workouts include yoga, boxing, and cardio.
On going through the article, you can understand that behind the glamorous lives of celebrities lies a world of hard work and dedication. So the next time you start to wonder how easy it will be to be a celebrity like Jennifer Aniston, think again! The road to success is pathed with stones and thorns.
FAQs
Q. How many hours does Jennifer Aniston exercise in a day?
She spends 90 minutes a day on her workouts.
Q. Did Jennifer follow any specific diet during the 'Friends' shoot?
She used to eat the same salad consecutively for 10 days on the set of Friends. It consists of shredded lettuce, egg whites, chicken, bacon, a couple of garbanzo beans, and a basic vinaigrette.
Q. How many calories did 'Jennifer Aniston Salad' contain?
The acclaimed 'Jennifer Aniston Salad' had around 400 calories per serving.
Q. What is the 15-15-15 workout plan of Jennifer Aniston?
It is the famed workout plan by the actress. It means 15 minutes on a stationary bike, 15 minutes on an elliptical, and 15 minutes spent running.
Q. What is Jennifer Aniston's weight?
She weighs around 117 lbs/54kg.