Is Kim Kardashian Losing Weight? Fans Worry About Her Thin Figure!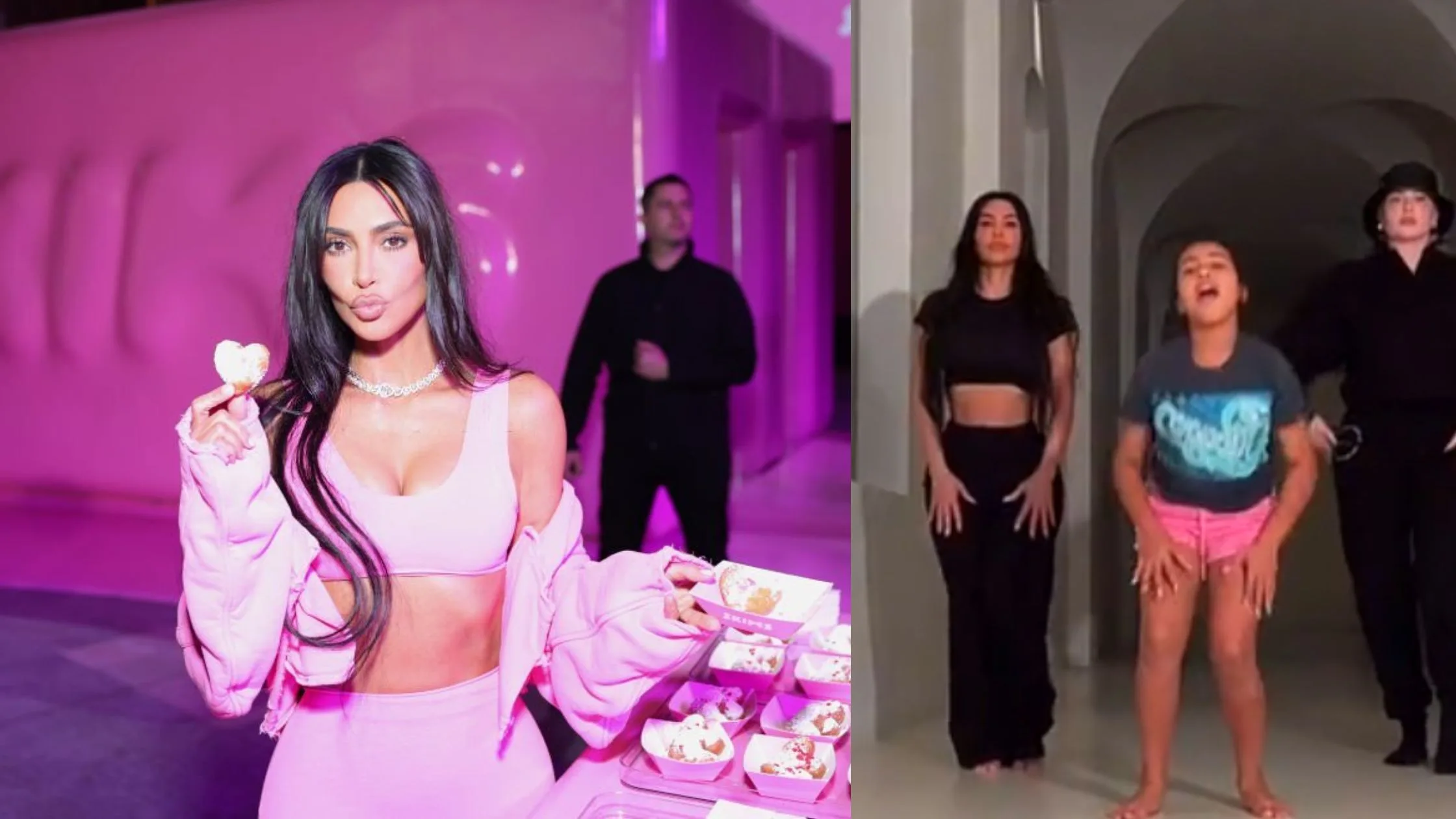 Kim Kardashian is the news. The reality star and fashion icon is an all-time favorite of the media. A recent video of her dancing with North, her eldest kid, has gone viral. But fans are concerned about her frail frame in the video. 
The viral dance video of Kim and North has raised concern among fans regarding her weight loss. Read on to know more about the news here.
Kim Kardashian's Viral Tiktok Video
The video was posted on Sunday by her nine-year-old daughter, North. North is the daughter of her ex-Kanye West. The recent video showcases the dance moves of the mother-daughter duo. It was shot in a hallway where the 42-year-old is flaunting her lean figure. 
Before posting this video, another one where Kim was discussing the dance video instructions was released. She was asking North where are they shooting the video. To which North replies "in the hallway". 
The recent video got released in the evening. Both of them are dancing with a fellow companion. The video was posted on TikTok. It soon raised many comments. Most of these comments are focused on the trim figure of Kim. The reality icon was wearing a black t-shirt and loose and high-waisted pants.
Her looks reveal that she has lost considerable weight over time. Many of the TikTok commenters have expressed their concern over her weight loss. According to them, it is pretty weird that people of Kim's age losing this much weight. She seems so tiny and fragile. 
Many times Kim was a target for comments about her weight loss. Some earlier comments on Reddit accused her of looking so "gaunt". They wish that she could stop this weight loss process. It is not only the fans who are concerned. Some of her friends and family had raised their worries regarding the fashion mogul's weight loss.
---
Also read: Kim Kardashian Reveals Her Body After Weight Loss In Glittery Hot Pants As New Season Of 'Kardashians' Airs
---
Some sources related to her close circle revealed that she was trying to lose weight to cope with the divorce from Kanye West.  Even though she looks incredibly healthy, she is often tired during the workouts.
The reality star is known for her love for extreme diets. She has a fridge of her own at home. Kim now survives only on chia seeds and raw vegetables to maintain her weight loss. We cannot blame her fans for concerns about her weight loss. Being a curvy figure, she has drastically changed to a leaner one. The drastic change makes her fans concerned and worried about her health.