Mindy Kaling Flaunts Her Impressive Weight Loss In White Gown At The Oscars!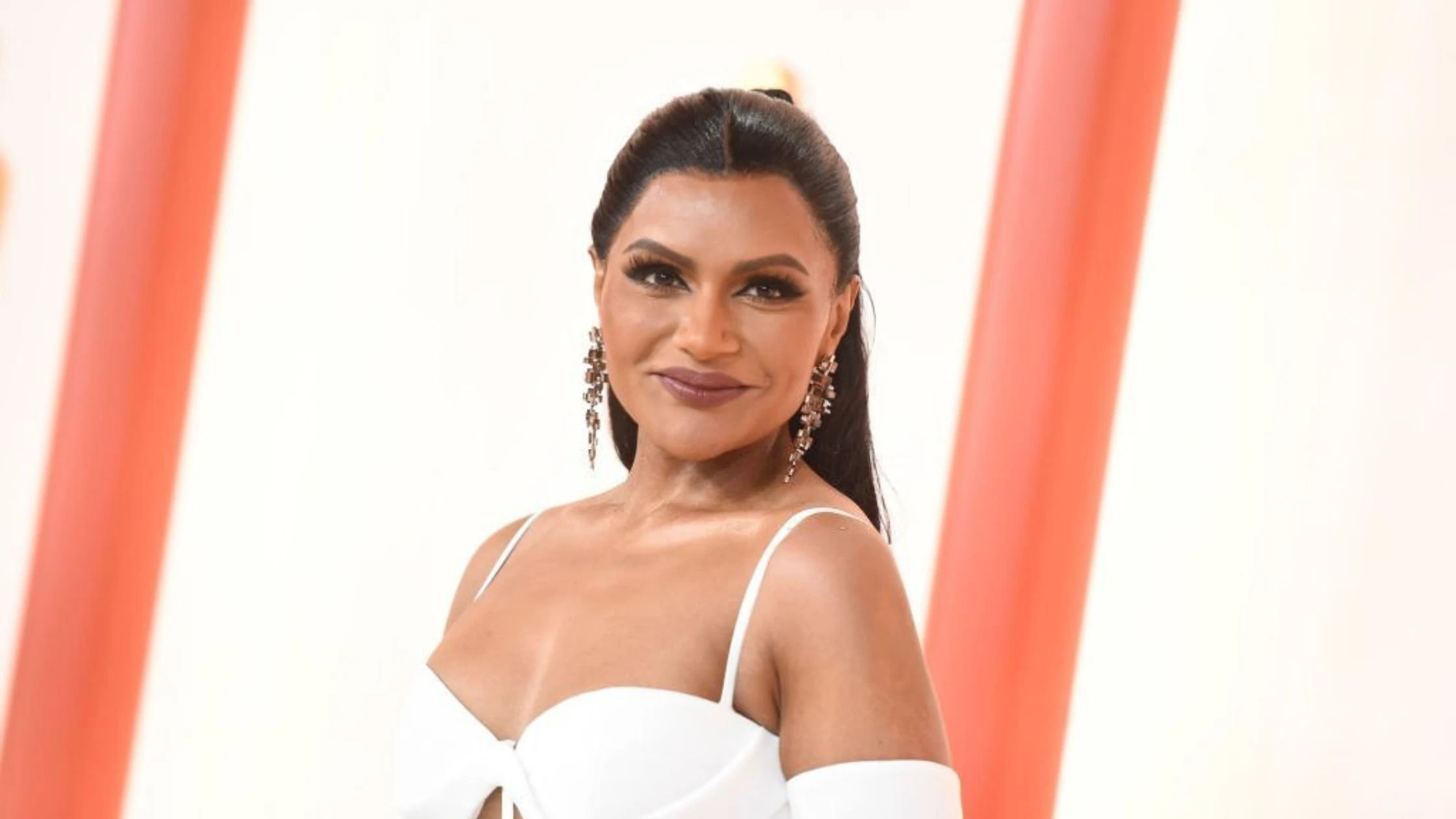 All the eyes are on the dusky diva of the Oscars, Mindy Kaling! Among the glam and lit of the 95th Academy Awards, Mindy ‌mesmerized the crowds with her minimal and gorgeous look. She looked ‌classy and elegant in the Vera Wang white gown, which flaunted had lost her recent weight loss. 
'The Office' star and one of the acclaimed figures of the film industry, Mindy was always the symbol of versatility and talent. Right now, her fans are showering her with appreciation for her weight loss. Read on to know more about the Oscar looks of Mindy Kaling and her weight loss secrets!
Mindy Kaling Stuns In Vera Wang White Gown
Known for her role as Kelly Kapoor in the NBC (National Broadcasting Company) sitcom The Office, Mindy Kaling was the head turner at the 95th Academy Awards. 'The Office' star flaunted her 40-pound weight loss in a Vera Wang white gown that projected out her svelte physique.
The dress was styled by Molly Dickson and the endeavor was titled the "Mindy Project". The actress wore Giuseppe Zanotti shoes during the events, which added a unique style to her overall outfit. 
Kaling had ‌lost more than 40 pounds and her weight loss was visible in this unique and amazing outfit. She ‌tied up her hair in a sleek half-up, and half-down and accessorized her looks with a maroon lip shade and smokey eyes.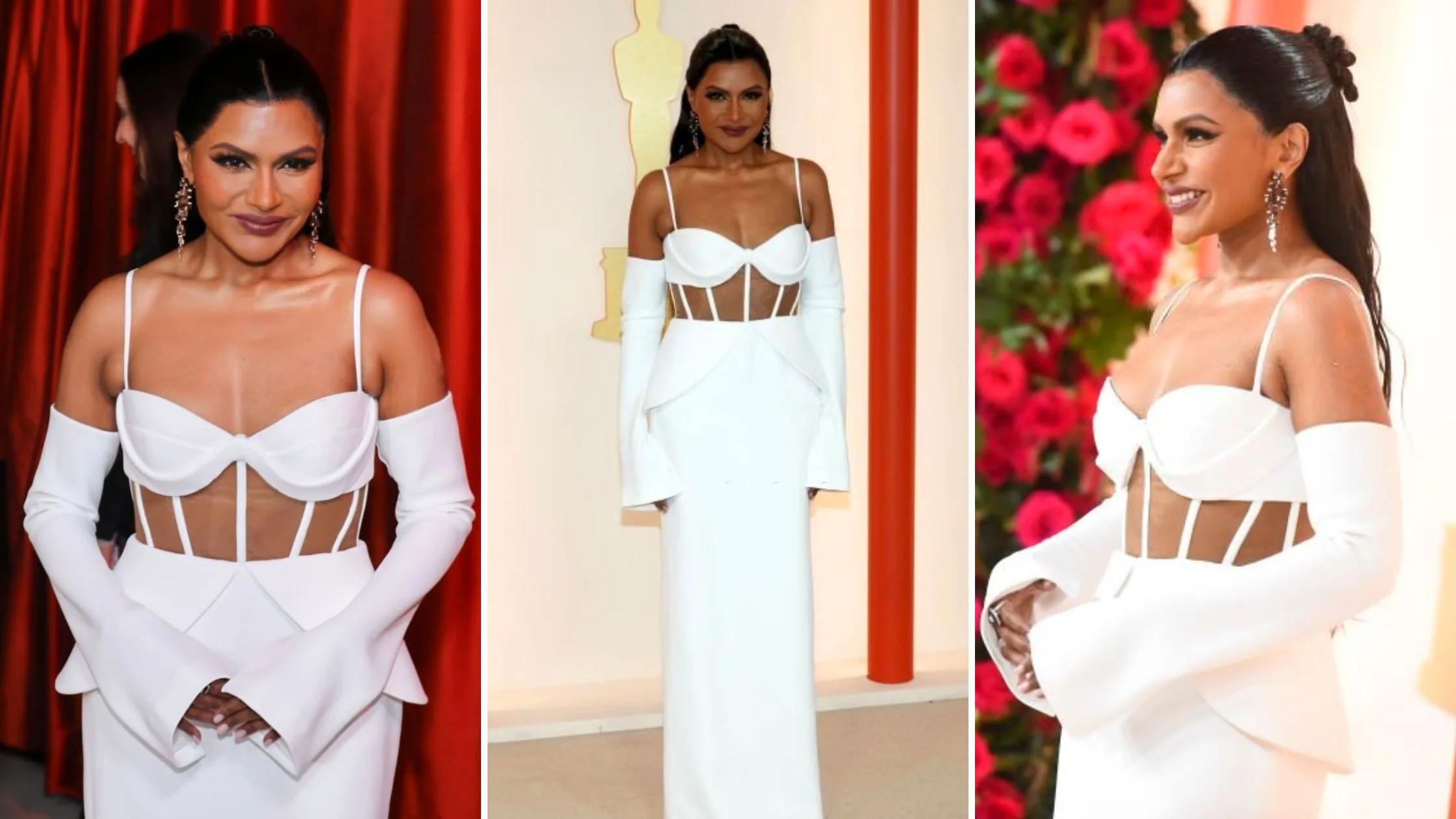 According to Molly Dickson, the dress worn by Mindy was supposed to be in black and white. Mindy wanted to wear a black gown, but she finally chose white. This decision arose because the Vera Wang brand is known for its famous bridal creations and she wanted to try a similar one. 
The Vera Wang dress creates a perfect balance of seductiveness and chick, and it amalgamates a contemporary look with a classic one. Mindy paired this with jeweled chandelier earrings that enhanced the total appearance of the actress.
Many of her fans have admired her minimalistic looks and congratulated her on social media channels. Some of them have even been surprised to see her in her weight loss look. The dress flattered her slim figure, which she had acquired through some diet and fitness routines in the past few years. 
Also read: The Body Transformation of Mindy Kaling – Weight Loss And Diet
Many of Mindy's fans have been putting remarks about her new body and some even attributed this weight loss to Ozempic. But in fact, Mindy had always been open about her weight loss journey.
According to her, the decision to lose weight sprang up after she gave birth to her second child in September 2020. But unlike her contemporaries, she didn't engage in any restrictive diets to lose weight. Instead, she consumed her favorite foods in limited bits.
She claims that any sort of restrictive diet doesn't work for her. Mindy says that she wishes she could have some fancy diets or juicy attributes for weight loss, but the reality is there is nothing like that.She lost weight progressively and consecutively by limiting pieces of her favorite foods, and that is it. End of the story.
---
Checkout: Ozempic At The Oscars: Host Jimmel Kimmel Made Ozempic Weight Loss Jokes!
---