TikTok Bone Broth Trend: What Makes It So Popular?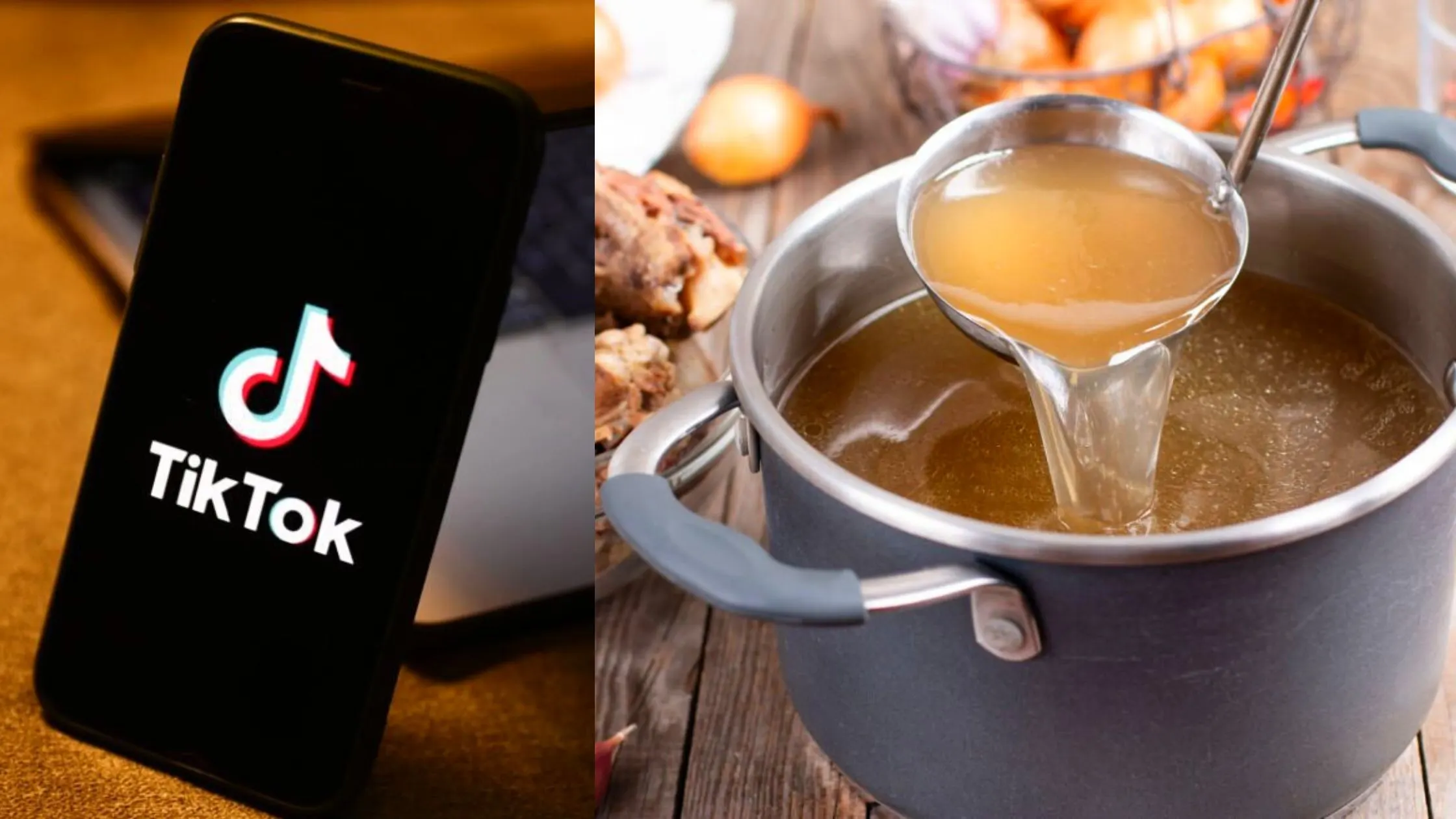 The TikTok trendsetter right now is none other than a simple bone broth! While gaining more than 155 million views, this bone broth is being hailed as the new magic potion for health and vitality. Well, it is not a new thing to TikTok as the platform is known to have been encouraging certain health and wellness trends from time to time. Now and then, there was always some sort of "trend" that claims health and wellness benefits.
Anyway, the recent star of the house is bone broth, which is even endorsed by celebrities like Gwyneth Paltrow and Kylie Jenner. So what is the secret behind this magic potion and how it can recover your health?
Is TikTok Bone Broth Good For Your Health?
According to Sarah Coe, a nutrition scientist at the British Nutrition Foundation, one of the pioneering institutions in the world that strive to provide quality information and training related to nutrition, bone broth is a liquid that is made from animal bones and connective tissue.
The manufacturing process contains a great deal of simmering down the ingredients and results in a pure and fine broth base. One can cook bone broth using the bones and connective tissues from chicken, beef, and fish and add vegetables, spices, and herbs along that. As per Coe, the broth can also be used as a foundation for sauces, soups, stews, etc or one can drink it right as it is.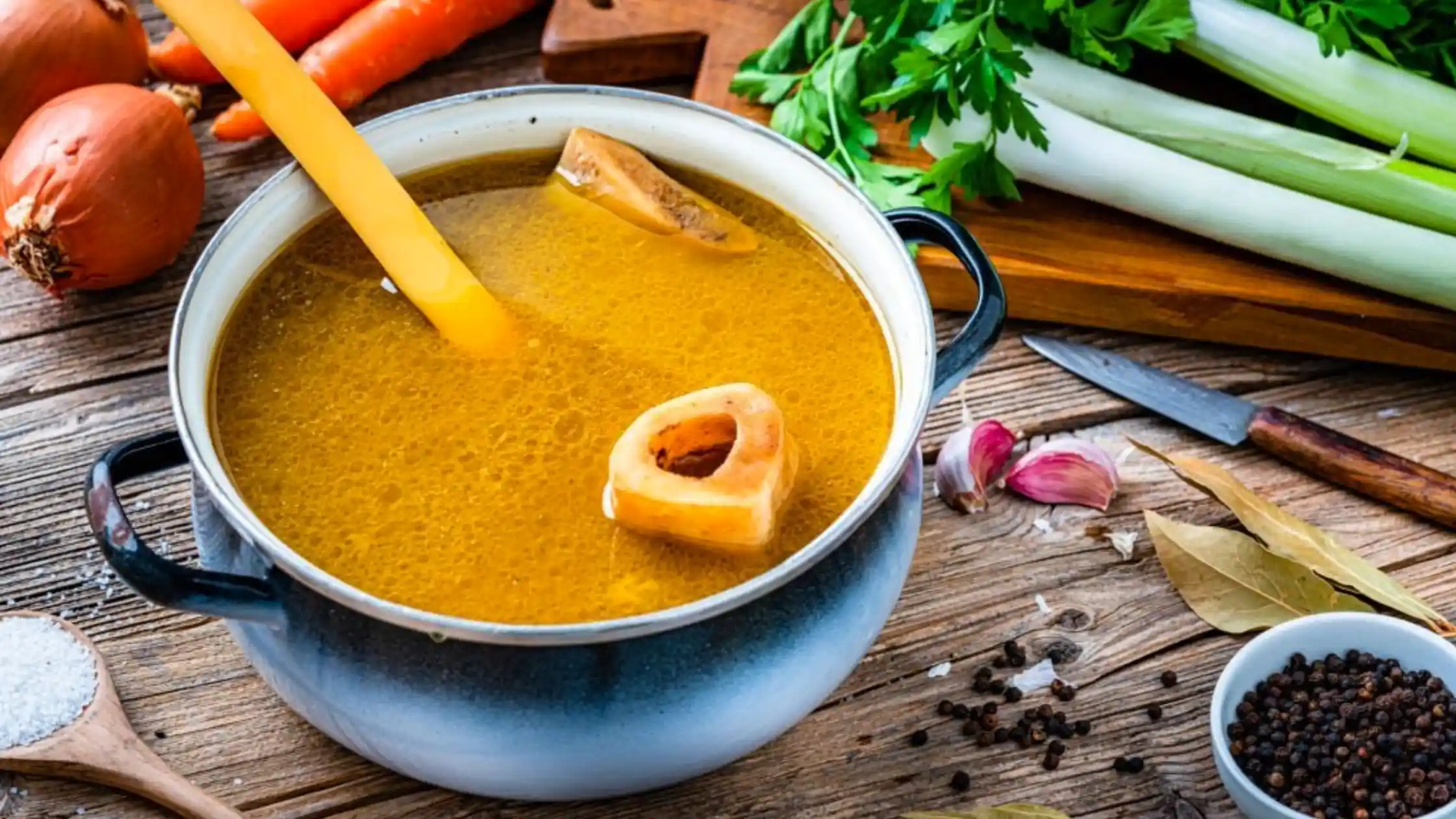 But as per the expert advice from this nutritional scientist, the claims that are associated with bone broth are not entirely true. There is no valid scientific research that supports the so-called health benefits of bone broth. Even though that is the case while boiling the bones and connective tissues some kinds of nutrients such as protein, vitamins, amino acids, and other minerals are released. These factors can have a positive impact on your health.
But according to Sasha Watkins, the Chief Science Officer and Co-founder of the website, Field Doctor, some claims regarding bone broth can be taken into account. One such claim is that bone broth can reverse aging. This is scientifically true as the bone broth contains an element known as collagen, which helps to strengthen your tissues and improve their elasticity.
The higher the amount of collagen in your body, the less you have a chance of skin sagging. According to some experts, the anti-aging claims propagated by bone broth can be true to some extent. Along with this, Watkins adds that if you want to make the maximum out of the bone broth, try mixing it with more vegetables and grains. Also, make sure to watch out for the salt content in the broth as it can negatively affect your gut microbes. 
While trends like bone broth can motivate us to go after it and completely depend on it for our health purposes, it is also crucial to see things from a more logical point of view. Bone broth can provide you with some health benefits, and that is true. But at the same time, it can't fulfill all your nutritional needs.
So what medical experts and nutritionists suggest is to opt for a more wholesome soup that contains a variety of plants and meats. Also, they suggest you make these kinds of dishes from your own home instead of buying them from outside as it can be more beneficial for your health. 
You might also like to read: TikTok Lion Diet Trend – Nutritionist Warns