Kim Kardashian Couldn't Walk In Her Milan Fashion Week Dress| Fans Talks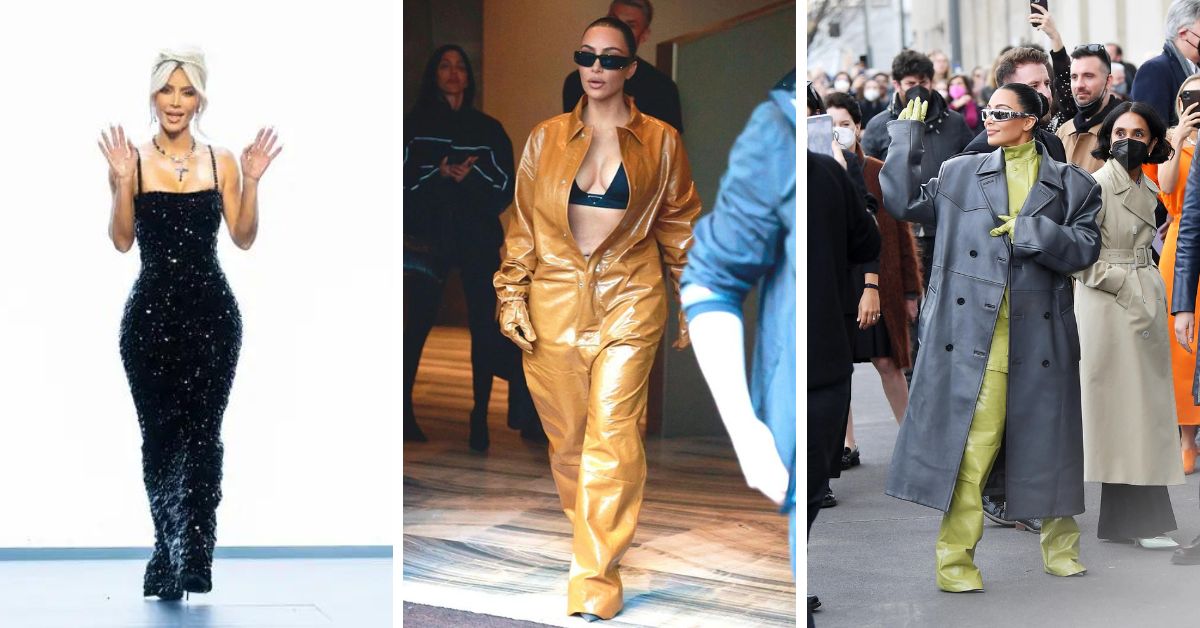 Always happy to grab the attention of the paparazzi and her fans, Kim Kardashian the internet sensation has done it again. In a TikTok video posted on Monday, September 26, she was seen wearing a Dolce & Gabbana dress as tight as one's own skin. Yes, I did mean skin tight.
With already 5 million hits on TikTok for the video, I am not even joking. Maybe she is, say some social media users.
Kim Kardashian Appears In Dolce & Gabbana
Kardashian, in her latest collaboration, has tied up with Dolce & Gabbana for the "Ciao Kim" collection, which culminated in a fashion show in Milan on Saturday. Seen walking the ramp with Domenico Dolce & Stefano Gabbana, the audience spotted her struggling to walk straight and comfortably. Even with two men supporting her, she could only walk halfway. Funny, isn't it? But if you think that's funny, you haven't seen it all.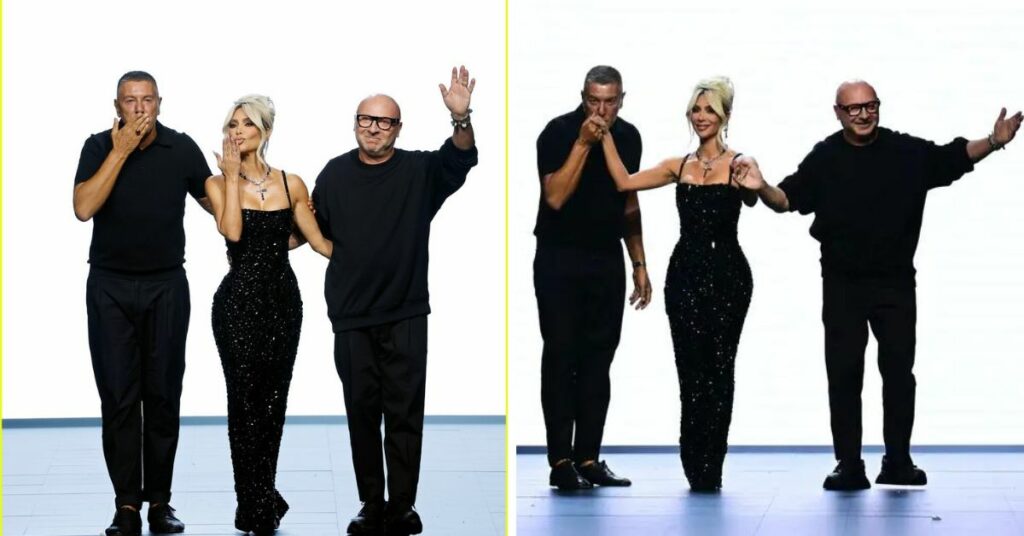 Kim eventually attended an after-party celebration, where she sported another mind-boggling dress – a glittery silver dress that had crisscross detailing on the bodice and down the sides of the dress.
Serving justice to our expectations, it looked gorgeous on her. But one had to wait a little more to witness how "captivating" it was. Not only did it captivate us, but it also captivated her too. Isn't it what you call a "shared sense of feeling"?
Viral Video By Stephanie Shepherd
In the TikTok video posted by Stephanie Shepherd, a close ally of the Kardashians, the world saw how comfortable Kim was. Resembling the struggle of a baby trying to take its first steps, Kim Kardashian was really putting in the effort to just walk. She was literally stumbling and wasn't able to barely move as her legs were so hesitant to come out due to the level of comfortableness.
Finally, leaving behind the very idea of walking, she then tried hopping. Equally fruitless, she finally had to seek the help of her companions to lift up the dress from behind. A perfect picture of what life is, her act reminded us of the inspiring Martin Luther King Jr.'s words. When you can't run, you walk. When you can't walk, you crawl.
But she hopped and that's okay. At least she tried and the point really is to overcome. Even if it requires the help of others. The incident also portrayed another life lesson no matter how successful you get, stumbling blocks are always a possibility.
Jokes aside, going to great lengths for the sake of fashion, this wasn't her first or recent effort. Another notable instance? The 2022 Met Gala took place back in May. She lost a jaw-dropping 16 pounds in just three weeks to rock Marilyn Monroe's dress.
Now that's some effort right there. Also keep in mind the backlash she faced after the weight loss, from commentators who saw the drastic slimming process as a dangerous attempt and message to other women out there copying her. Best advice? Don't try this at home.
Read More:
But nonetheless, the fans weren't up to holding back their amusement. Siding with her and the funny side, they went straight at it." The walk reminds me of the principal waxelplax from pretty strange parents," one guy joked.
Another said, "Kim will do anything for a good outfit slay."
"Someone should have built an elevator right there and then," a third wrote.
Finally, echoing the battle of the evergreen comfort vs style, comforters may have won this time. The style mostly is worthless if comfort doesn't follow, the majority admits. And if those styles even arrest basic mobility, they barely meet the norms and standards of what a dress is.