100 Days Of Mcdonald's: Nashville Man Is On A Strange Diet To Lose Weight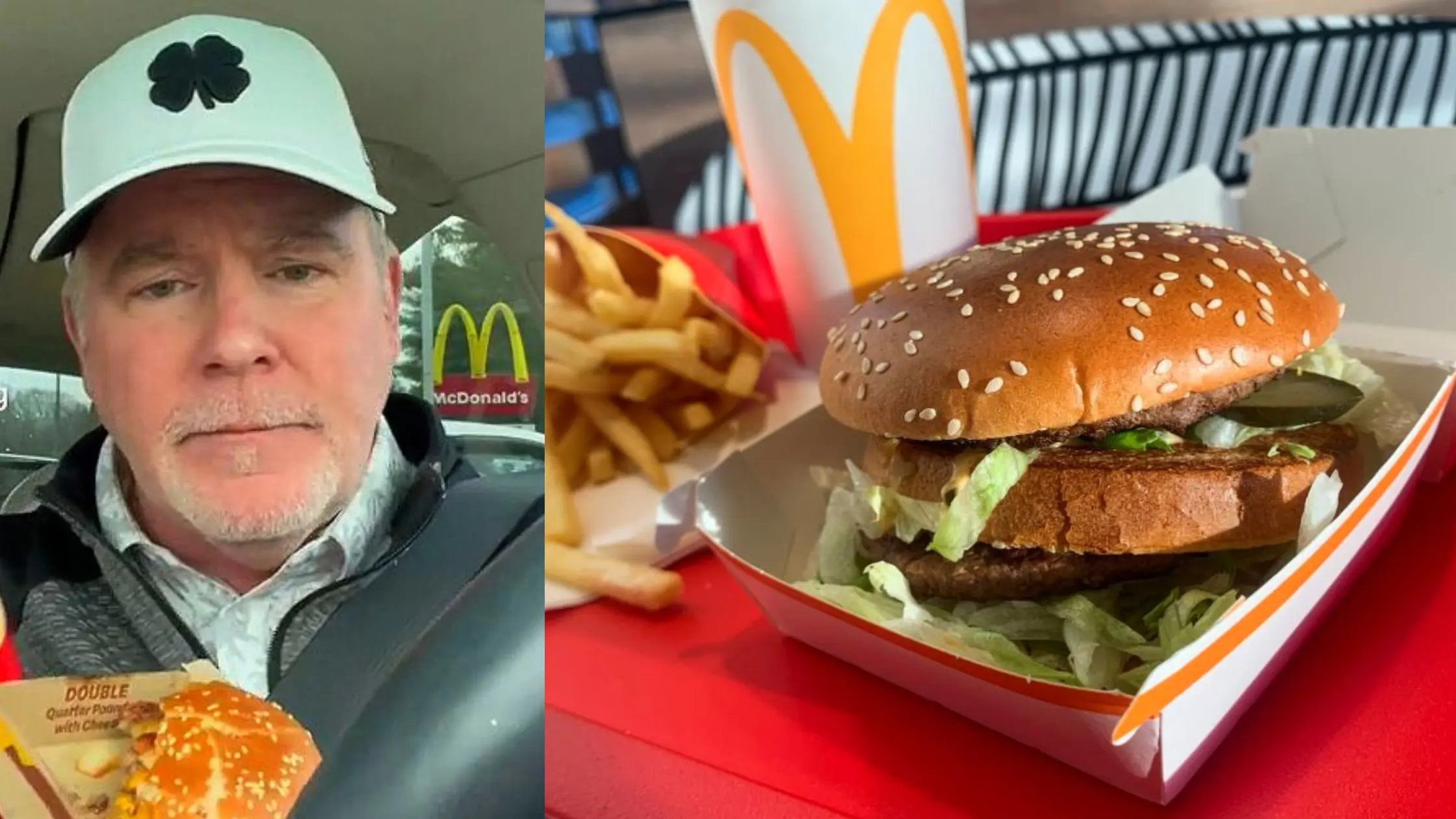 We live in a world of diet culture. There are many diets based on certain food items and fasting methods. Recently, a bizarre diet has gone viral. It is McDonald's diet followed by a business coach and vlogger from Nashville, US.
The 56-year-old Kevin Maginnis is on a strange mission to lose weight by eating only McDonald's for 100 days. He has shared some of his progress on the TikTok platform. Read on to know more about how Kevin is planning his weight loss journey by eating only McDonald's!
Kevin Claims He Already Lost 12.5 Pounds
Kevin started this bizarre diet plan when he weighed around 238 pounds. Since then, he has recorded every day of his diet on TikTok. It includes eating three meals a day but limiting parts.
According to him, the success of a diet doesn't depend on what one eats, but on how much one eats. Kevin wants to show this principle to ‌‌the world and that is why he has chosen McDonald's.
He started the diet on February 21, 2023, and has already lost 12.5 pounds. According to Kevin, he is feeling a lot of momentum. He plans‌ to cut down his weight by 50 pounds by the end of the diet. He aspires that his health will be better after the diet.
He opened up about his plan ‌last month through his TikTok channel, @bigmaccoaching. The first day of his diet started with a Sausage McMuffin with egg and cheese and a piece of hash brown for breakfast. He only ate half of the piece and kept the other half for lunch.
Later that day, he had Quarter Pounder and medium fry, both in half pieces. He consumes a bottle of water with all his meals.
Related: McDonald's Is Standing By The Latest Cardi B & Offset Meal
According to Kevin, he now feels a little heat in his stomach. This is because, as he ‌reduced the calorie intake, he now feels a growing hunger. He has come up with a new catchphrase on this, "Seek the heat before I eat", which means eating only when he is hungry. 
In a recent chat show with Today Show, Kevin told the hosts, Carson Daly and Sheinelle Jones, that the diet is working. Kevin revealed that he was a wrestler and used to do boxing in the military. So weight loss was not a new thing to him.
The hosts were curious as to why he chose McDonald's for his diet. On that question, Kevin replied that as his name is 'Maginnis', it resonates with Big Mac. So "why not embrace it"?.
Kevin is planning to lose 50 pounds by the end of the diet. He wishes to have more energy and health after this diet. The bizarre diet challenge of Kevin Maginnis has reminded many people of Morgan Spurlock. In the 2004 documentary 'Super Size Me', Morgan can be seen trying to eat only McDonald's food for an entire month. 
Also read: Mikey Musumeci Diet: A Weird But Interesting Diet For Pizza Lovers!