Mike Pouncey Weight Loss: Looks Unrecognizable After Losing 70-Pounds!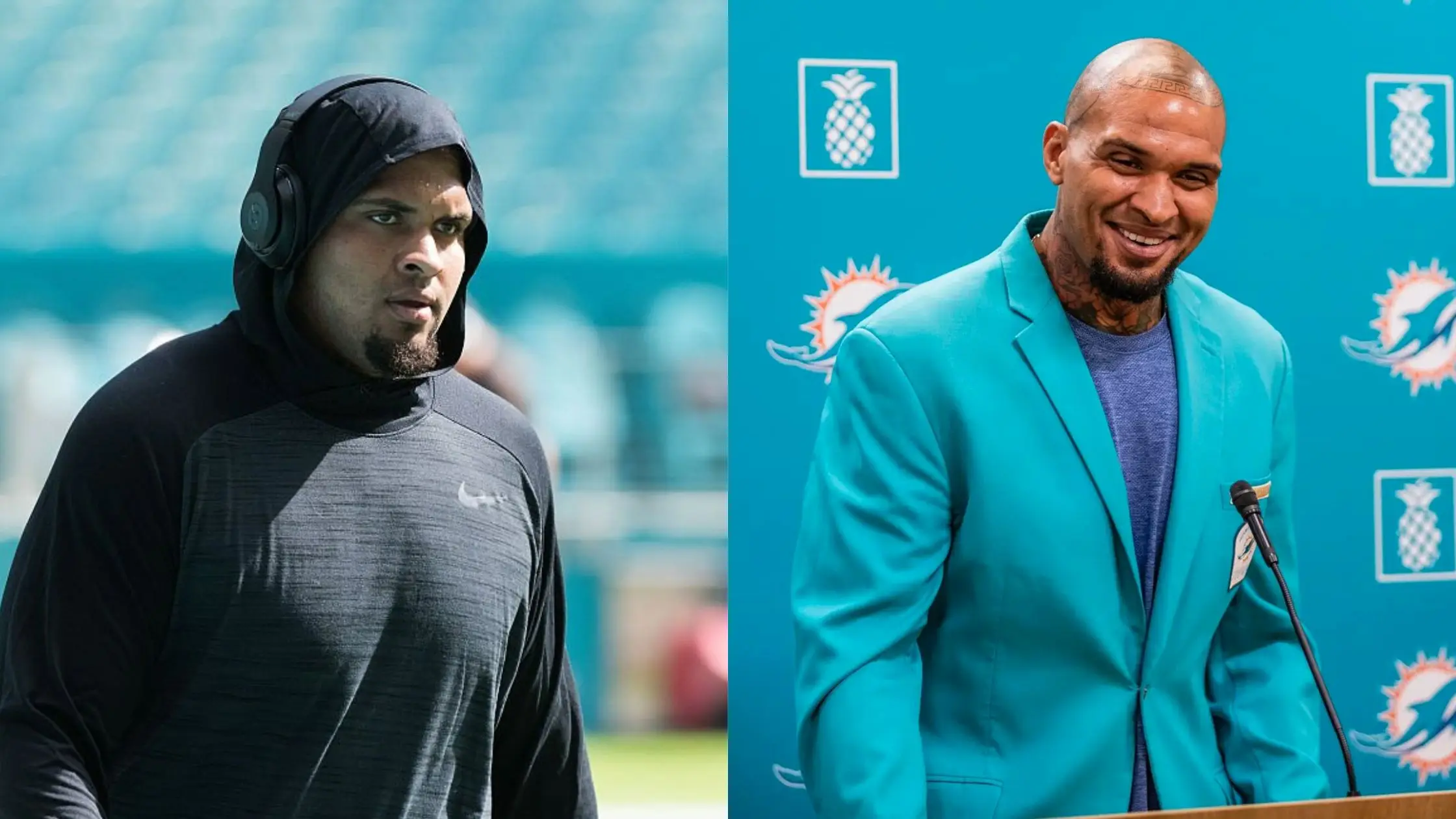 Back in the day when he was in the NFL (National Football League), Mike Pouncey looked enormous. But at a recent retirement function with the Miami Dolphins, the former NFL star looks astonishingly slim. So it is clear that the football star has lost quite a weight.
On signing a one-day retirement deal with the Dolphins, the 2011 first-round pick made a public appearance. This gathered quite the attention on his weight loss body. Slide into the news to know the former NFL player lost 70 pounds after retirement!
Mike Pouncey About His Weight Loss Secret
Former NFL star Mike Pouncey lost around 70 pounds after retirement. During his playing days, he was one of the most physically imposing linemen in the NFL. Mike Pouncey ‌weighed around 300 pounds and with a height of 6'5" he looked gigantic.
In a recent Twitter post shared by ESPNs Marcel Louis-Jacques, the former football star looks unrecognizable. The post says that Pouncey and his twin brother declared losing 70 pounds since retirement. 
Mike Pouncey has a twin brother, Maurkice Pouncey, who is a former NFL center like him. But they are not the first to have a drastic weight loss after retiring from the NFL. The list also consists of Joe Thomas, Jeff Saturday, and Marshal Yanda, all former NFL linemen who lost a lot of weight after bidding farewell to their careers.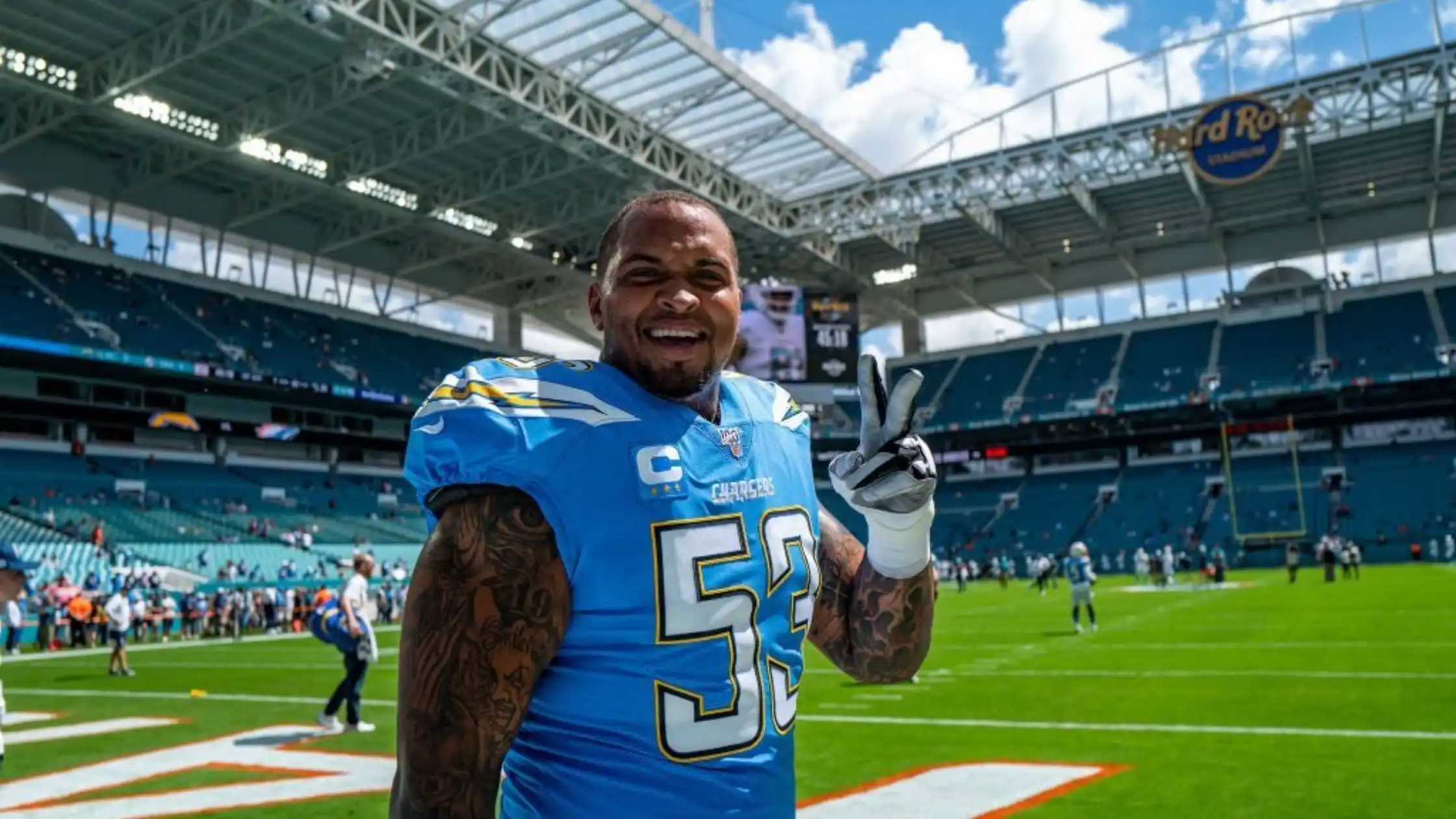 On Thursday, Pouncey signed a contract with the Dolphins to retire as its official member. He ‌played in the NFL with the Chargers in 2020, which was his last official game. The former NFL player had spent 7 years with the Dolphins and has decided to retire from the team.
The retirement celebration for Pouncey was remarkable as it honored his contributions to the NFL. Pouncey had made three straight Pro Bowls from 2013 to 2015 and expanded the list with one more along Chargers in 2018. 
On being asked what he feels about his weight loss, Mike Pouncey replied that he feels awesome. He is immensely happy to be able to retire alongside ‌his twin brother at the same time. It was when the boredom of ‌routine started to affect them, they jointly decided to lose weight.
It started as a challenge to oneself and they wanted to see how fast the weight would lose. The current statements from Pouncey reveal how mature he has become now. He wishes he was a bit more mature when he played along with the Dolphins. Even though that is the case, he doesn't feel any regrets and is very proud, of the career he had there. 
From 300 pounds to 228 pounds, the Pouncey twins have lost around 70 pounds. On being asked what ‌their weight loss secret was, Pouncey replied they stopped eating like a lineman. Back in the day, when they were still playing for the team; they ate like pigs.
Checkout: The Surprising Weight Loss Transformation Of Ex-Footballer Neil Ruddock After Surgery!
The football career of Mike was a phenomenal one. He was selected 15th overall in the NFL Draft by the Miami Dolphins in 2011. Along with that, he earned three Pro Bowl bids. Before announcing his retirement with Maurkice in 2021, he gained one more Pro Bowl with the Chargers.
Also read: Madelyn Cline Weight Loss: How She Managed To Lose Weight!