Lizzo Backlashes Against Comments On Her Body: Claims She Is The New Beauty Standard!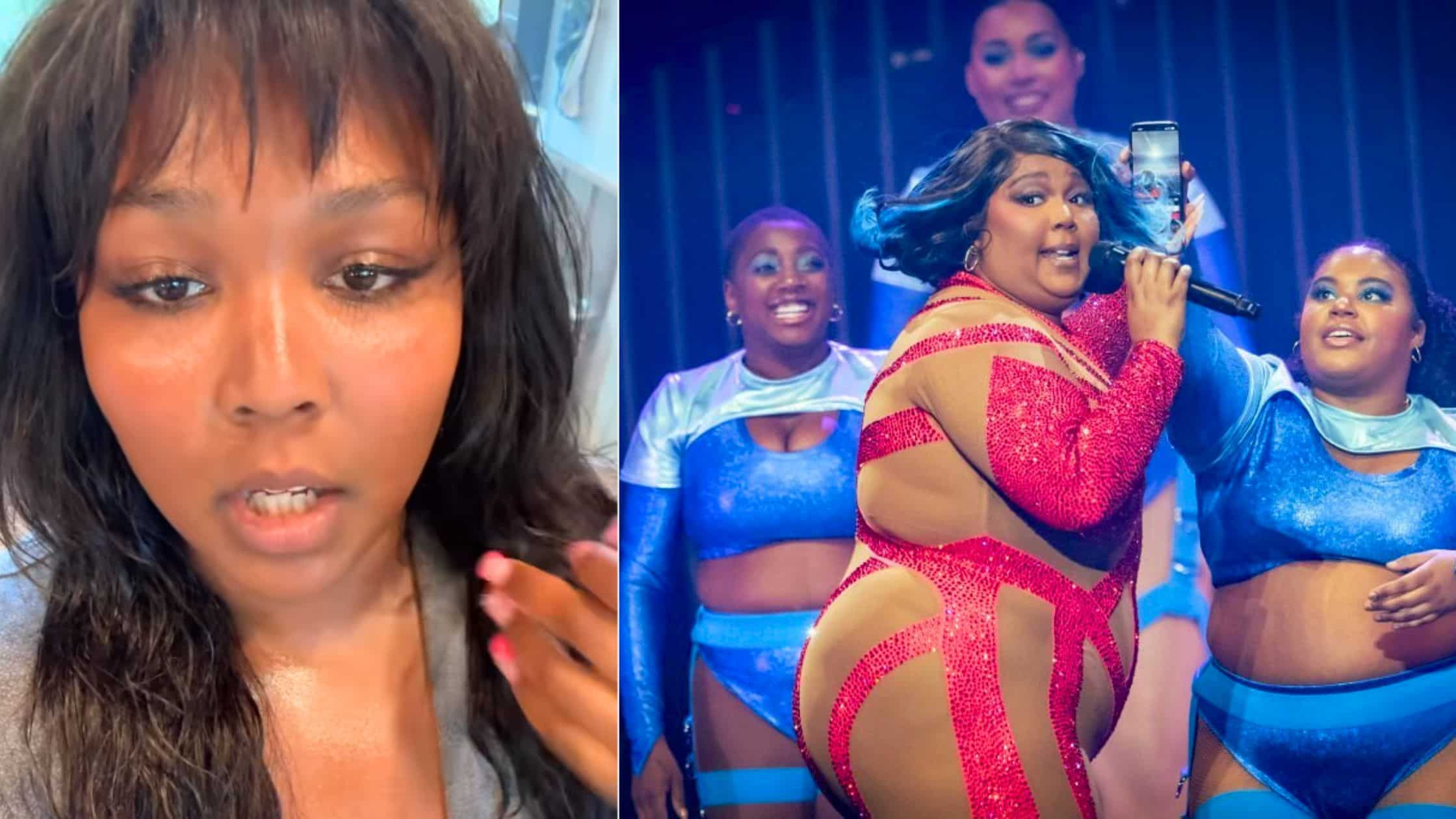 Guess who is celebrating herself? It is none other than Lizzo, the acclaimed American rapper. In a recent Instagram post, she once again proved her seamless bravery and a zero f**ks given attitude!
Lizzo, always known for her bold stances regarding body positivity has shared a recent video on her views. In the video, she brutally targets those commenting on her body. Dive into the news to learn more regarding the body positivity stance of Lizzo!
Lizzo Celebrates Herself And Her Body
Following the path of Ariana Grande, another singer has come up for body positivity. The American rapper, Lizzo, called out her critics in her latest Instagram post. The 34-year-old Grammy winner shared a candid video of her through Instagram on Saturday.
In the video, she can be seen detailing her showering information and claiming she is gorgeous. According to Lizzo, she is the new beauty standard and everyone else should catch up with her.
Lizzo can be seen wearing a grey bathrobe in the video and revealing her beautiful body. In the caption for the post, the rapper has written that she is sorry if her perfect face and rocking body offends anyone.
She can't do anything about it as she is God's favorite. The post has been celebrated by many of her followers who stood in favor of her body acceptance ideals. Lizzo had always been a body-positive icon.
In one of her earlier posts, the rapper detailed her views about body acceptance. And for the critics who focus on her body, she commented that if they had to pay money for each comment, they might think before they type.
Earlier this month, Lizzo had become the victim of a series of body-shaming comments online. The body shamers called her a "work of art" and for this, the singer appeared in a bikini and called out these body shamers.
---
Also read: Selena Gomez Confesses "Crying Her Eyes Out" Over Body-Shaming Trolls!
---
She shared these pictures through Twitter and expressed that the discourses around the body have become extremely tiring to her. According to her, no one can comment on others' bodies. And as an artist people like her are not here to satisfy the beauty standards of people. For Lizzo, as an artist, she must create art and her job is not fitting into the beauty molds of society.
Anyway, many people have commented on her latest video both in support and against her. While many have praised her courage and attitude, some others criticized that celebrating obesity is not a good idea.
According to these people, body positivity doesn't mean you can't say anything about obesity and seek help to treat it. But whatever the case, the bravery of celebrities like Lizzo and Ariana Grande needs to be appreciated.
They are tirelessly attempting to open the eyes of society to have a bit more compassion toward each other. In one of her earlier TikTok videos, Ariana Grande shared similar concerns. According to the singer, commenting on others' bodies is not a good thing.
You never know what the other person might be facing. Grande urged her fans to be a bit more kind to each other and stop making unnecessary comments about other people's bodies.
Get more info: Ariana Grande Weight Loss: Pop Queen responds To The Anorexia Rumours!