Katy Perry Weight Loss: Diet Plans & Workout Regimen Of The Pop Sensation!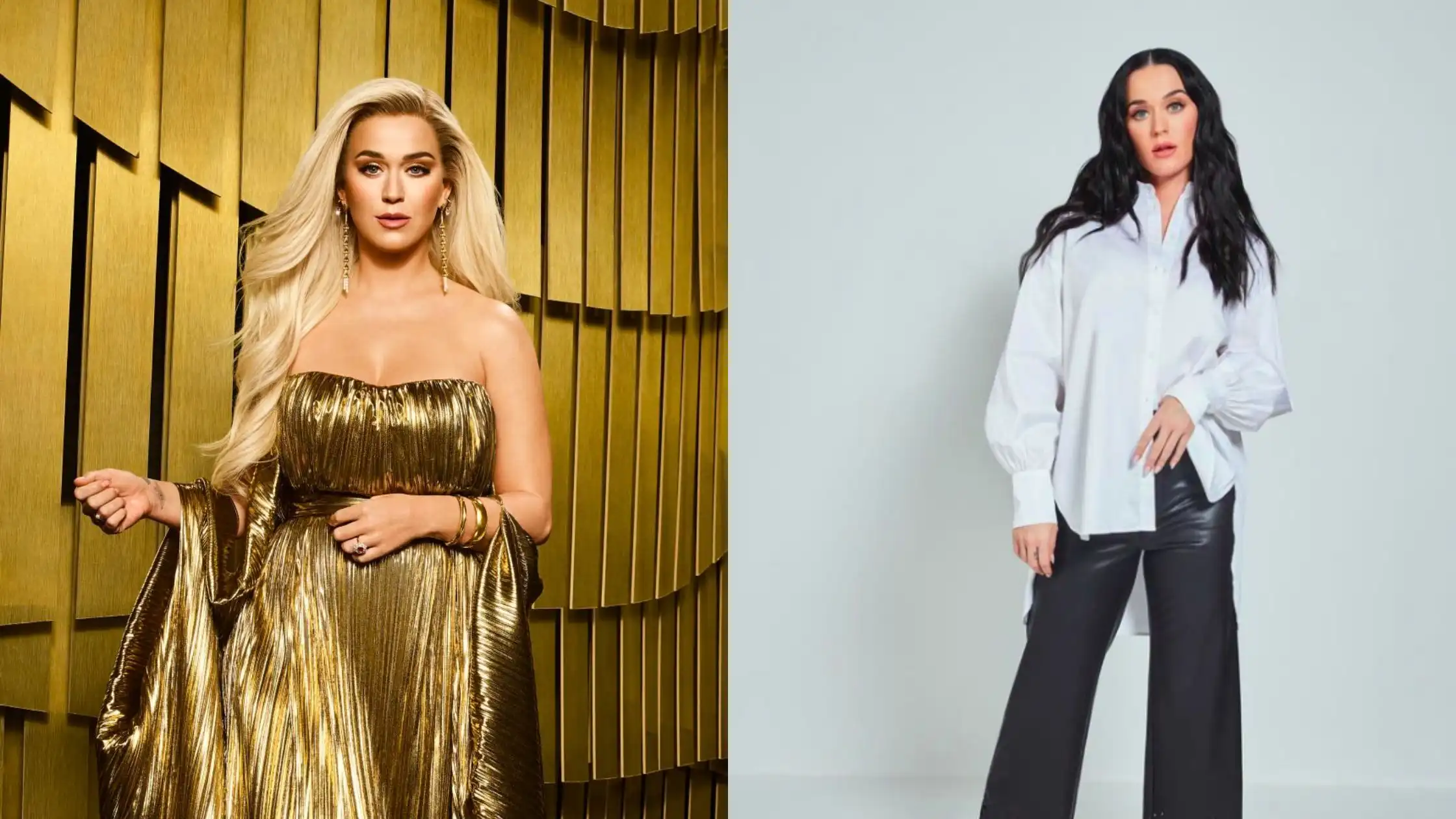 Katy Perry is a household name for pop music fans. One of the most sold-out artists of all time, she has created a unique style in the music industry. Apart from her musical talents, she is also quite known for her well-shaped features and slimmed-up physique.
During her pregnancy, she gained some pounds and sort of bulked up. But with her dedication and perseverance to fitness, she lost weight and came back in shape. In this article, you can find every detail regarding the weight loss of Katy Perry. Dive into the article and start dieting and working out like the celebrated singer!
Katy Perry: A Brief Introduction
She needs no introduction. Still here are some details for beginners. Acclaimed as 'Queen of Camp' by Vogue, Katy Perry is an evergreen sensation in the pop music industry. She is one of the most sold music artists of all time and has several accolades to her name.
It includes Guinness World Records, Billboard Spotlight Awards, American Music Awards, Brit Awards, Juno Awards, etc. She has often been described as one of the most earned women in music and the most-followed women on social media handles such as Twitter.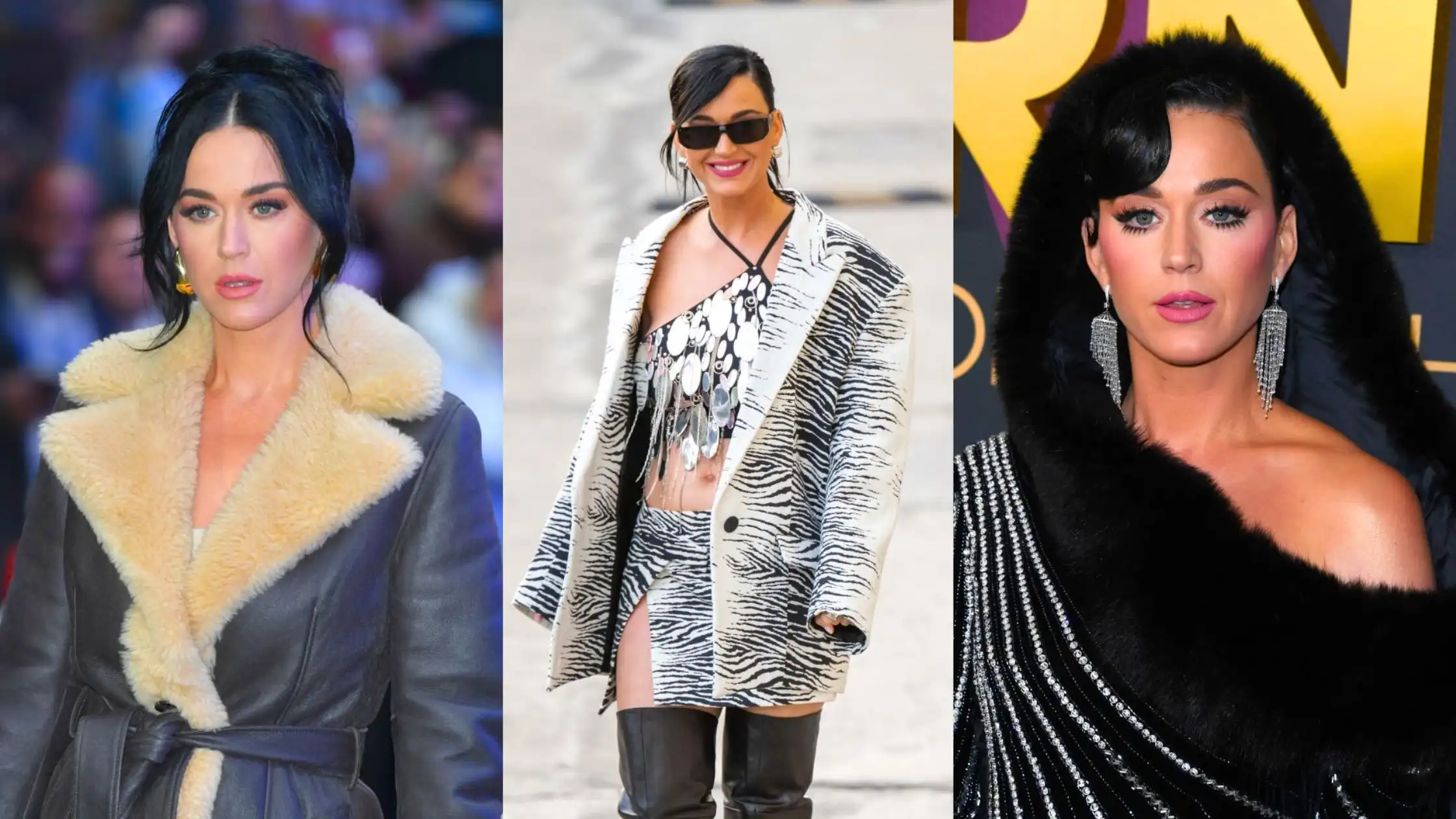 Some of her famous albums include Katy Hudson (2001), Teenage Dream (2010), One of the Boys ( 2008), Witness ( 2017, Prism ( 2013), and Smile (2020).
Katy Perry's Body Statistics
| | |
| --- | --- |
| Full Name | Katheryn Elizabeth Hudson |
| Date of Birth | October 25, 1984 |
| Height | 5 feet 8 inches or 173 cm |
| Weight | 58 kg or 128 pounds |
| Body Measurements | 38-25-36 in or 97-63-92 cm |
| Figure | Voluptuous |
| Dress Size | 8 (US) or 38 (EU) or 10 (UK) |
| Eyes Color | Blue |
| Hair Color | Dark Blonde |
Katy Perry Weight Loss Journey
Katy Perry is always known for showing off her tight-knit curves in her videos. Even though the singer seems perfectly fit, she has revealed that she has to battle with her weight often. That is why she likes to stick to a healthy regime.
According to Katy, instead of eating heavy meals three times a day, she opts for five smaller meals. This keeps her in good energy and shape. In one of her earlier interviews, she revealed her struggles to lose weight after pregnancy.
Pregnancy had made her fat and it took a while for her to lose that post-baby weight. Accordingly, she gained around 45 pounds during pregnancy. But by following a balanced meal and being active, she managed to lose that weight.
Inspired by her fitness journey, she entered the wellness market. Recently, she launched a non-alcoholic aperitif brand, De Soi along with Morgan McLachlan.
Also read: Ariana Grande Weight Loss: Does The Pop Queen Have Anorexia?
Katy Perry Diet Plans
Katy starts her day by getting hydrated. She drinks a lot of beverages first thing in the morning. She often drinks Cascade Mountain water adding LMNT hydration salts. Also, she drinks a glass of water with apple cider vinegar, usually opting for a brand known as Bragg.
After her drinking rituals, she practices gratitude or some morning mantra that keeps her spirits positive for the rest of the day.
In many of her interviews, Katy has shared that she eats five meals a day. For breakfast, she eats a banana or hard-boiled eggs. It is enough for her to kick-start her day. For lunch, she will be consuming some protein with salad or soup.
For dinner, Katy opts for some protein, greens, and soup or pasta. She also keeps an exact time for her dinner between 6 pm and 8 pm. Here is a detailed list of her daily meal plan:
✅ Breakfast:
Before breakfast, she drinks Cascade Mountain water with hydration salts. Also, she drinks water with apple cider vinegar. Some of her breakfast options include oatmeal blueberry pancakes, egg whites, and unsweetened oats with fresh fruits or avocado.
Sometimes she also eats bananas with hard-boiled eggs and occasionally a fun fried egg. To wash down her breakfast, she often drinks celery juice or does a niacin flush. She drinks coffee that doesn't contain any fat or sugar made with almond milk or any other low-fat milk variation.
✅ Lunch:
Lunch of Katy Perry usually consists of protein with salad or soup. For protein content, she consumes grilled chicken with quinoa or vegetables. Along with that, she also uses healthy fats like guacamole. Some of her favorite vegetables are spinach, celery, beets, broccoli, and carrots. Apart from the chicken she also goes for fish, lean meats, and pulses.
✅ Dinner:
For her dinner, she goes with light items such as a simple soup, a piece of grilled chicken, quinoa, and some grilled asparagus. One of her favorite dinner foods is bone broth soup. Also, she eats pasta, Poke bowls, and a lot of vegetables for her dinner.
✅ Snacks:
Katy enjoys her snacks between meals which keeps her fueled throughout the day. This prevents her from overeating and consuming unhealthy foods. Some of her go-to healthy snacks are tangerines and vegetables with hummus.
One of her favorite snacks is a healthy quesadilla with black beans and turkey. While on travel, she prefers dried figs, whole grain tortilla chips, fresh-cut cucumber, carrots, and some dips alone.
Katy Perry Workout Regimen
The amazing weight loss and fitness of Katy Perry are not just the result of a healthy diet. She often indulges in a strict workout routine under her trainer Harley Pasternak. She loves mixing up her workouts and commits to exercise four times a week.
She incorporates fun into her workout by adding yoga and weight training or playing pickleball with her friends.
The details of her workout routine are listed below:
Cardio Warm-Up– This is a warm-up session before the cardio workout. Practicing a cardio warm-up can raise your heart rate and help you loosen up your muscles. (1 set, 5 minutes)
Dumbbell Bench Press– Katy Perry practices her dumbbell bench press to increase her upper body strength and muscle mass. ( 4 sets, 20 reps)
Seated Shoulder Press– This workout is beneficial for functional strength and it can tone up your shoulder muscles. (4 sets, 20 reps)
Bicep Curls into O/H Press– Katy Perry engages in this exercise to build her triceps and biceps. (4 sets, 20 reps)
Dumbbell Tap Squats– You can increase your stability, and muscular strength and tone up different muscles through this exercise. (4 sets, 20 reps)
Jump Squats– Katy Perry performs this exercise to work the muscles in her legs such as the quadriceps, hamstrings, and glutes. (4 sets, 20 reps)
Upper Body Crunches– The muscles that get toned up through this exercise are the rectus abdominis, transversus abdominis, hip flexors, and internal and external obliques. ( 4 sets, 20 reps)
Mountain Climbers– Katy Perry practices mountain climbers as they can strengthen different muscles in her body. It helps her to tone up the muscles in her arms, shoulders, back, core, and legs. (4 sets, 20 reps)
Cardio Cool Down– This can help to reduce the soreness and aid in recovery after a workout. Yoga and walking can be some excellent forms of cardio cool-down. (5-30 minutes)
Also read: Megan Thee Stallion Weight Loss: Her Fitness Routines, Diet, And More!
The Bottom Line
When reaching the bottom of the article, you can understand that Katy Perry gives utmost importance to diet and fitness regimens. She keeps her body fit and healthy only because of her consistent diet and fitness practices.
Even though the singer had always been a close-knit figure, she has revealed her struggles with weight. By following a healthy diet enriched with plants and proteins, she maintains her health.
Along with that, she indulges in workouts such as weight training and yoga at least 3 or 4 times a week. The weight loss journey of Katy Perry is not a complex procedure and is pretty simple for anyone to follow her path.
Frequently Asked Questions
Q. What are some favorite drinks of Katy Perry for weight loss?
Katy Perry consumes coconut water and water with apple cider vinegar.
Q. Does Katy Perry have any cheat meals?
Katy occasionally enjoys some cheat meals such as In-N-Out burgers and fries. 
Q. Does Katy Perry take any supplements?
Yes. She has admitted to taking vitamins daily.
Q. What kind of workouts are followed by Katy Perry?
She engages in weight training, and yoga, and plays pickleball with her friends. 
Q. How many times does Katy Perry work out in a week?
Katy Perry works out three or four times a week.