Gigi Hadid Diet And Workout Routine: How She Maintains Her Body!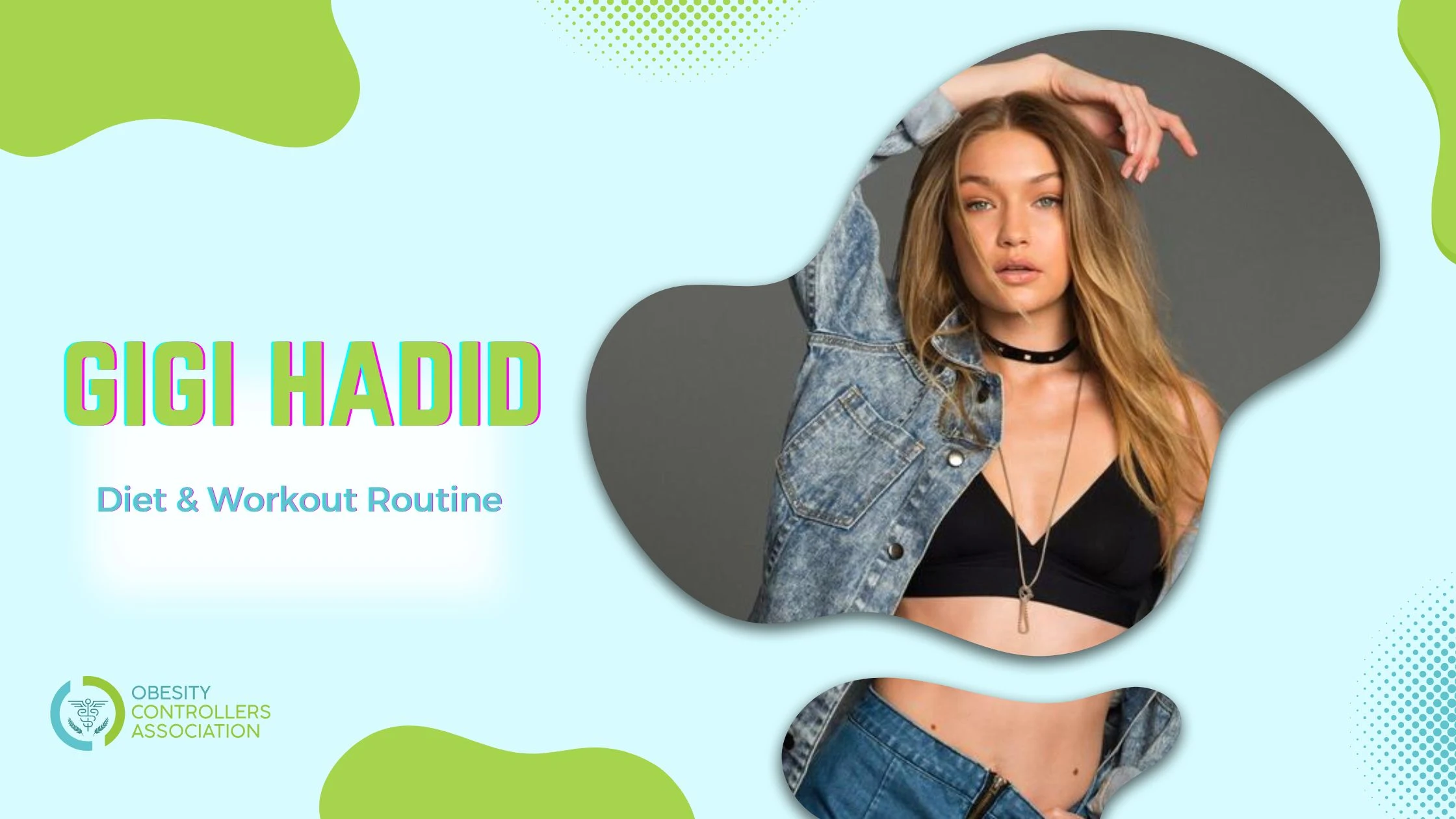 One of the most sought-after models in the industry, Gigi Hadid, had always been a charmer with her splendid looks and attitude. Her looks and fame are not something that was an overnight incident. She has always been a devotee of consistent fitness and diet regime.
In this article, we are going to analyze the details of the Gigi Hadid diet and exercise. It will give an overview of her fitness styles and eating patterns. For anyone who wishes to have a body like Gigi Hadid, this article will surely come in handy. So how does Gigi maintain her spectacular fitness and health? Find out for yourself.
About Gigi Hadid
Jelena Noura "Gigi" Hadid aka Gigi Hadid, has a remarkable place in the fashion industry. She is one of the most popular supermodels in the industry now. Her mother is Yolanda Hadid, a former contestant in the Real Housewives of Beverly Hills. Gigi's father Mohamed Hadid is a Palestinian-American real estate developer.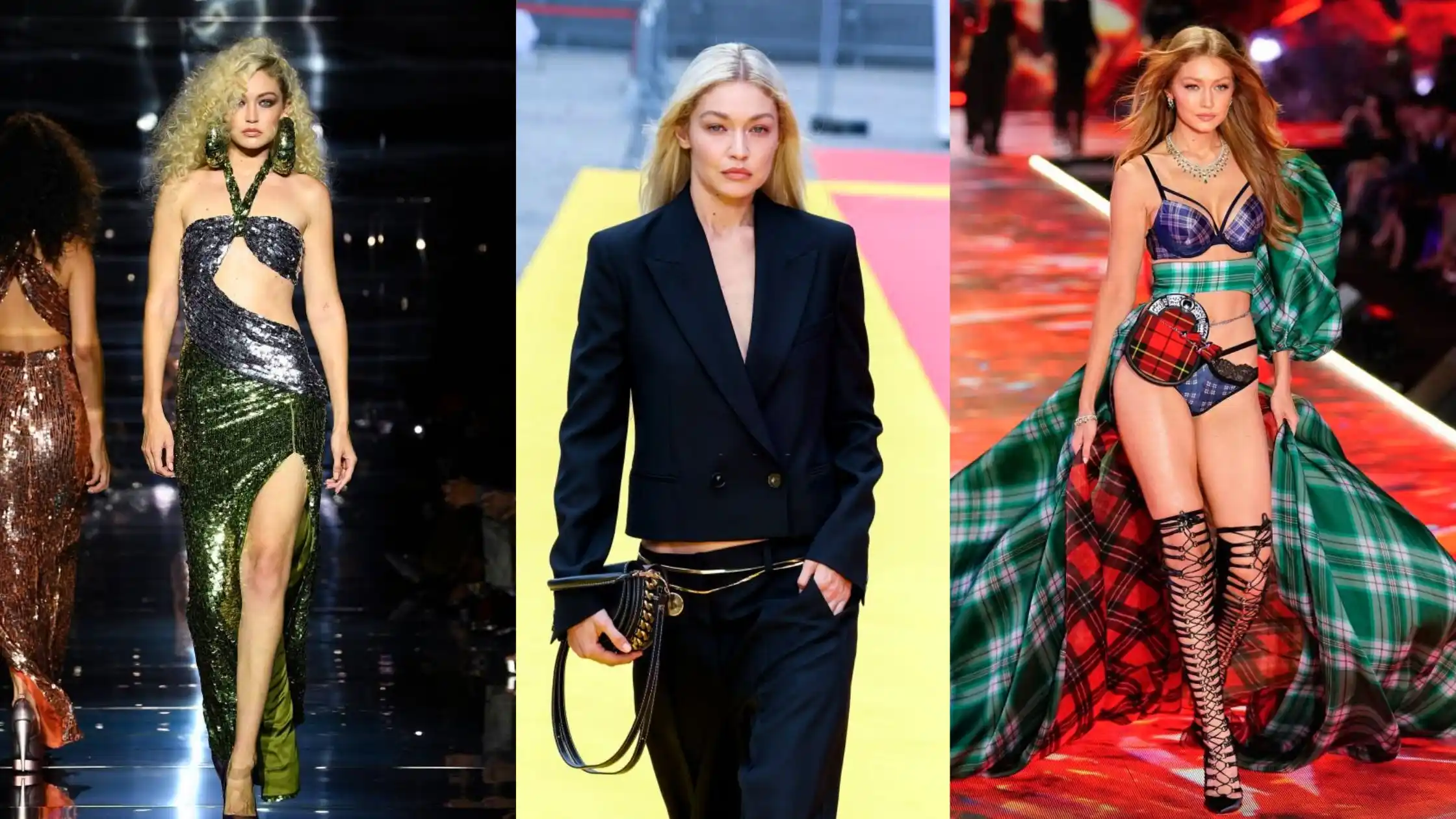 Along with her sister, Bella Hadid, they became the first siblings to enter Forbes 'World's Highest Paid Models' list. Gigi has been the face of many modeling and fashion brands such as Elle, Harper's Bazaar, Vogue, Versace, Chanel, Victoria's Secret, etc. In 2016, the British Fashion Council honored Gigi as the International Model of the Year.
Gigi Hadid Diet Plan
Unlike most models, Gigi doesn't believe in starving herself to get into shape. Her motto is to eat clean. Yet she also engages in cheat meals. Her go-to cheat meals are cheeseburgers and fries. Gigi Hadid always tries to eat fresh foods. It includes organic and whole foods.
She has been diagnosed with an autoimmune disorder, Hashimotto's disease. So it is inevitable for her health to follow healthy foods. Along with food, she also drinks a lot of water. According to Gigi, breakfast is the most important meal of the day. And she also loves cooking at home.
At the same time, she also likes to order Sushi and dine out with friends. Gigi is not entirely against indulgences. She occasionally gulps down her favorite delicacies such as ice cream and burgers. She believes in keeping a balance in eating. Her favorite indulgence is grasshopper ice cream. Below is a sample of Gigi Hadid's diet plan.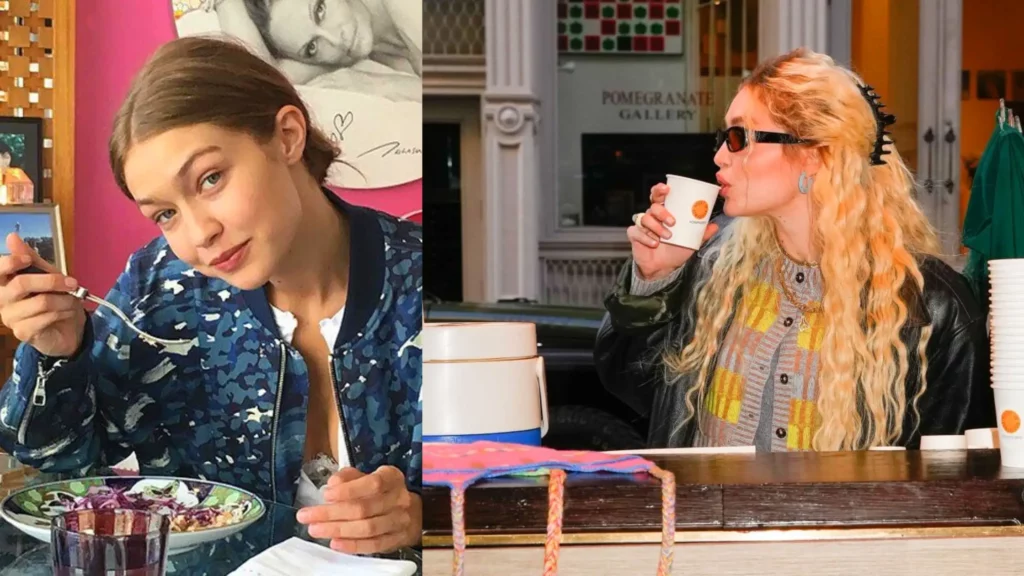 ◼ Breakfast: Gigi is a fan of eggs. She loves to eat a lot of egg-based dishes in the morning. Her usual breakfast includes scrambled eggs and bacon. Along with that, she loves to drink orange juice and coffee. This breakfast is the key food behind her health and energy. Eggs are known to have many benefits.
Being a nutrition house, it contains proteins, saturated fats, vitamins, minerals, and carotenoids. Eating eggs has been associated with many benefits. They can elevate the good cholesterol levels in your body and improve your eyesight. Being high in protein, it can keep you full for a longer time. No doubt Gigi prefers eggs for breakfast!
◼ Post-exercise meal at Lunch: Gigi is known for her love of Arugula Salad! Arugula is a member of the broccoli, Kale, and Brussels sprouts family. Many benefits are found regarding this leafy vegetable. It can prevent the onset of cancer, osteoporosis, and diabetes.
Studies have shown that cruciferous vegetables like Arugula can maintain heart health. You can prepare Arugula salad by mixing it with carrots, tomatoes, parmesan, and some toppings. It is delicious and healthy at the same time!
◼ Snacks: The supermodel doesn't hesitate away from having some healthy and delicious snacks. Her snacks usually include carrots, hummus, Acai bowls, chocolate chips, and guac. Acai bowls are smoothie bowls made from different fruits and acai berries.
They have many health benefits. Being a fruit with strong antioxidant properties, acai berries can improve your immunity and health.
◼ Dinner: Gigi Hadid usually has some Sushi and a healthy drink such as a smoothies for dinner. Even though it seems so simple, the health benefits are plenty. Sushi is my favorite of Gigi. This Japanese cuisine is loaded with vitamins and omega-3 fatty acids.
Studies have shown that omega-3 fatty acids are good for heart health and they can promote brain health. 
Diet tips from Gigi Hadid
While going on a diet, Gigi Hadid is known for balance and moderation. She doesn't like to starve herself to get a lean body. Even in following strict diets, she occasionally indulges in her favorite treats. Below are some of the diet tips from Gigi Hadid.
◼ Gigi always makes sure that she has sufficient protein in her body. Protein is the key to health. Select foods that are abundant in protein.
◼ She loves to drink water. According to her, water is essential to tone up her body. Make sure to drink water often.
◼ Gigi chooses home-cooked meals over anything. Even among their busy schedules, she cooks her food. 
◼ Even though she advises us to eat maximum home-cooked meals, she also hails to eat the food one likes. She occasionally loves to have a cup of coffee. According to Gigi, coffee has antioxidants that are beneficial for health.
◼ Try to reduce sugar and cream. Gigi follows a diet that has minimal sugar and cream content.
◼ Sticking to a diet is important. But there is no need to feel guilty about having an occasional cheat meal. For Gigi, her cheat meals include burgers and fries.
◼ She never skips her food. Many models try to skip food before their photoshoots. But Gigi tries to have her meals before photoshoot sessions. According to her, skipping meals is counterproductive to health.
Based on the Gigi diet, there are certain foods that to be eaten and there are foods that you need to avoid. Some are listed below;
What to eat?
Eggs: Crucial part of her breakfast and a great source of proteins
Organic vegetables: Rich in fiber and can improve metabolism.
Whole Grain Bread: Healthy and nutritious.
Organic fruits: Abundant with vitamins and minerals.
Beef and Bacon: Essential for muscle growth and athletic performance.
Sushi: Rich with Omega-3 fatty acids.
Rice and Arugula: Improves heart health
Coffee: Contains antioxidants
What not to eat?
Junk food: Even though you can have it in moderation, it's better to avoid it most of the time.
Refined foods: Moderation is the key here.
Processed Sugars: Avoid them at any cost as they can cause harmful effects on your body.
Additives: Better avoid them completely as they can increase your blood pressure.
GMO Foods: Genetically Engineered foods can cause harmful effects on your body. 
Artificial Ingredients: Completely avoid using artificial ingredients that can cause harm to your health.
Gigi Hadid Fitness Style
The supermodel has a specific kind of fitness style. This provides her with a toned body and a slimmer physique. Some of the fitness styles of Gigi are given below:
Gigi regularly attends the Gym: Being a fitness enthusiast, she regularly attends the gym. Gigi practices her sessions at the Gotham Gym in New York. Her coach is Rob Piela.
She engages in core workout routines:  Most of the exercise routines of Gigi include core workouts. These include crunches, planks, boxing, leg raises, etc.
She is a fan of boxing: Boxing is a daily part of her fitness routine. According to Gigi, it is helpful as a full-body workout and improves the core.
Gigi practices even on holiday: She believes that one need not have a gym to practice exercises. Even when the Gym is off, she engages in simple workouts such as bicycle crunches.
She is an ardent fan of Yoga: Gigi practices Yoga whenever possible. She thinks that Yoga can both improve her mind and body.
Gigi runs often: Whenever she finds a lack of time for boxing, she runs. She often runs in an open space. According to Gigi, it is an excellent form of cardio.
She practices exercises inspired by Ballet:  Gigi also attends ballet classes. She often engages in exercises inspired by ballet. It can build core strength and is an excellent full-body workout. 
Gigi Hadid Fitness Routine
Gigi Hadid puts extra effort into her fitness routine. This is the secret behind her toned body and muscled physique. Her workout routine comprises a lot of boxing and cardio exercises. Check out how she engages in specific fitness regimes each day.
On Mondays, she spends time boxing.  There are many benefits to boxing. Studies have shown that it can enhance your endurance levels and manage a healthy weight. Her alternative cardio routine comprises jogging or jump ropes. 
On Tuesdays, Gigi Hadid spends on full body training. Her full-body training comprises a list of exercises of varied nature.  It includes 20-30 minutes of different cardio such as Biking, Treadmill, Boxing, Rower, etc. She commits to these workouts as three circuit patterns.
Circuit One:  This includes 3 sets of Jump Ropes, Kettlebell Swings, Banded Donkey Kicks, and Straight Leg Deadlifts.
Circuit Two: These include five sets of Bicycle Crunches, 25 Second Plank, Box Jumps, Cable Pull throughs, and Dumbbell Thrusters.
Final Circuit:  This includes Alternating Bicep Curls, Overhead Tricep Extensions, and Shadowboxing. These are practiced as 3 sets of 15-20 repetitions each.
Gigi practices boxing for 1 hour on Wednesdays.
She practices a full-body routine on Thursdays. As mentioned above, these are similar exercises that are practiced for 20-30 minutes.
Gigi Hadid again practices boxing on Fridays.
Gigi takes a rest on the weekends. She engages in simple exercises such as a short jog or a power walk. 
Workout tips from Gigi Hadid
Gigi thinks that one should choose a sport that one is comfortable with. As per her, she enjoys boxing. That is the reason she has taken up the sport. Apart from boxing, she also loves jumping ropes and running.
Take time to find what kind of sports you are interested in. This will help you to participate in it with enthusiasm.
Gigi is not always a gym fanatic. She says one doesn't need a gym to engage in workouts. Other kinds of exercises like running and cycling can also be used.
According to her, exercise doesn't only mean working out for the body. An exercise will only be complete when it equally benefits the body and mind. That is why Gigi incorporates Yoga into her workout. This practice can help her to achieve mental peace and physical strength at the same time.
She always keeps a close connection with her trainer. Even while traveling, she finds time to engage in some sort of workout.
Bottom Line
Regarding diet and inspiration, Gigi Hadid is an inspiration to many. She believes in eating to lose weight, unlike many of her contemporaries who starve themselves out to get the model figure. Regarding her diet, Hadid tries to incorporate more whole foods such as vegetables and fruits in her diet.
She believes that breakfast is an important part of the meal and tries ways to enrich it with maximum proteins. Gigi occasionally indulges in cheat meals such as burgers and French fries from her favorite spot in New York. Regarding her fitness, Gigi practices numerous weight training and core workouts.
Her favorite workout is boxing which she believes to be the reason behind her core strength. She advocates exercising not just for the body, but for the mind also. That is why she has added yoga as an important part of her workout routine.
FAQs
Q. Does Gigi Hadid use any supplements?
She has reportedly used some Multivitamin supplements and protein shakes to fuel her performance. 
Q. What is her motto when it comes to diet?
'Eat clean to stay fit, have a burger to stay sane'.
Q. What is Gigi's favorite meal?
Her all-time favorite meal is arugula salad.
Q. When did Gigi get diagnosed with Hashimoto's disease?
She was diagnosed with Hashimoto's disease in 2016.