Russell Okung Weight Loss: Calls His Transformation "REBORN"!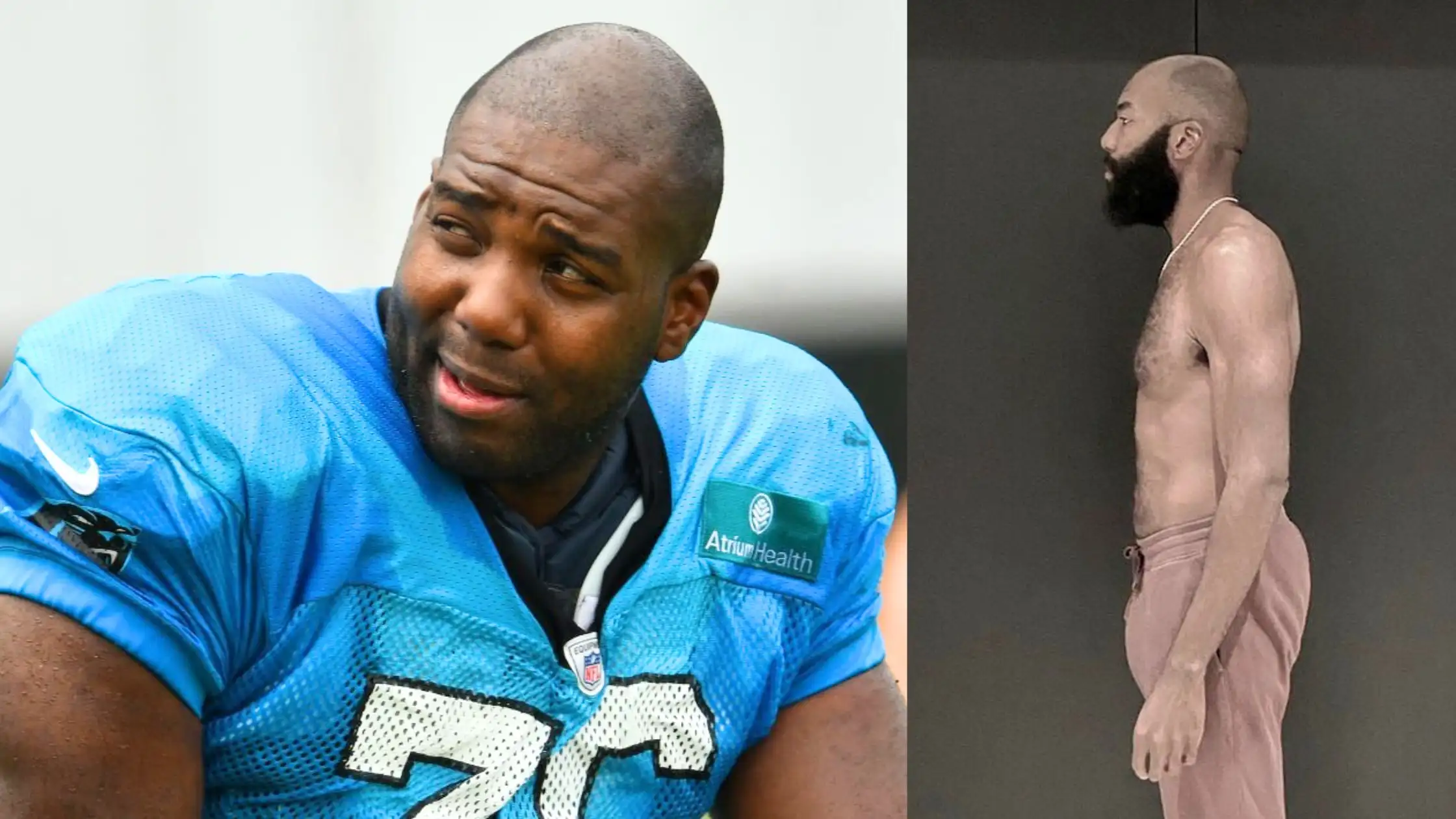 The fans of Russell Okung, the former NFL offensive lineman are a bit confused now. Seeing his latest pictures, it is hard to believe that it is Okung, who used to be one of the heaviest players in the NFL. Some of his followers even asked: Hey are you Donald Glover?
Anyway, the transformation of Russell Okung has shocked his fans. He looks completely different now. Having lost around 100 pounds, the former lineman looks entirely different. Read on to find out the details regarding the weight loss of Russell Okung. 
Russell Okung Drops A Major Share Of Pounds
The former NFL offensive lineman Russell Okung has shocked his fans with incredible weight loss two years since his retirement. A recent tweet by the football star on Sunday showcased his slender figure which looks completely different from his NFL shape.
While he was at the peak of his football career, the star weighed around 310 lbs. In the recent pictures, he appears 100 pounds lighter than his earlier weight.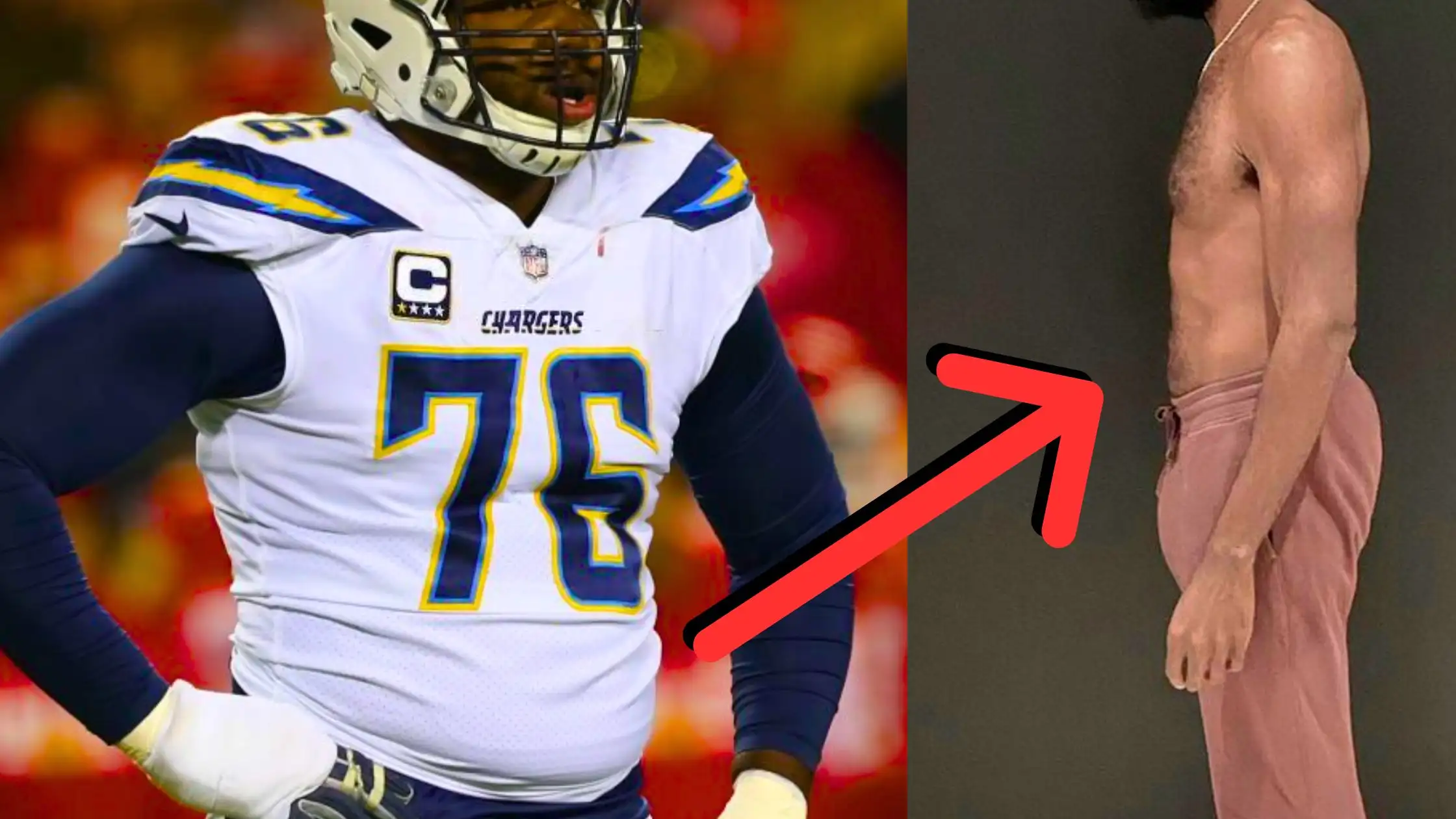 The interesting aspect of the latest photo by Okung is that it was posted on Sunday, the eve of Easter. The photo portrays the svelte figure of the NFL offensive tackle and is captioned as "reborn".
According to the ProFootball Talk's Mike Florio, Okung looks like having around 220 pounds, not more than that. While at the peak of his career, Okung had played for all the major football teams named Seahawks, Broncos, Panthers, and Chargers.
His place in the team was usually the offensive tackle, which is a strong position along the offensive line. The players in this category are assigned outside protection. They have to defend against defensive ends and defensive tackles at the same time. 
According to the National Football League (NFL) protocols, an offensive tackle needs to be at least a height of 6 ft 4 in (193 cm) and 300 lb (140 kg). Okung started his football career as a right tackle against Kansas for the Oklahoma State Cowboys football team.
Also read: Mike Pouncey Weight Loss: Looks Unrecognizable After Losing 70-Pounds!
In 2009, he was ranked number one on Rival.com's offensive tackle power ranking list. He is also seen as one of the best offensive tackles of the 2010 NFL Draft. 
What Diet Is Followed By Russell Okung?
While playing for the NFL, Okung weighed approximately 310 pounds and had a height of 6 feet and 5 inches. As offensive linemen are demanded to be heavyweight and strong, it was no doubt why Okung was so big during his career.
Being an offensive tackle in the NFL requires unnatural eating patterns and extreme calorie intake. Usually, these players are suggested to have 6000-7000 calories daily. In an interview with the former NFL player, Joe Thomas who was an offensive lineman like Okung, he revealed the details of the heavy calorie diet of an offensive tackle.
According to him a typical breakfast of the offensive tackle will consist of a big bowl of oatmeal, a big jar of Greek yogurt with granola and berries, 8-10 scrambled eggs, and 4-5 pieces of bacon. Even the bedtime snack of these players can be huge.
Joe Thomas details that it usually contains a piece of Girl Scout cookies and a large ice cream bowl or a freezer pizza in the oven. This is usually accompanied by a big Casein protein shake with some milk.
Okung And His Weight Loss Journey
Regarding his weight loss, Russell Okung hasn't revealed many details. But the football player might have undergone some intense diet and workout routines to get into shape. Unlike the calorie-rich diets that he had to follow as an offensive tackle, Okung might have shifted to a calorie-restrictive diet which is clear from his leaner figure. 
Anyway, many followers and influential people have commented on the picture of Okung on Twitter.  Most of his fans have expressed their surprise and admiration towards this tremendous change. Some have asked how this is possible, as it seems like two different people altogether.
They referred to the body of Okung while he was playing for the NFL and his current body. Some funny comments say that he looks a lot similar to the Childish Gambino singer Donald Glover. In a brief, most of these comments appreciated the efforts of the ex-NFL player and called him a true inspiration. 
Also read: Andy Cohen Gets Dragged For Praising Celebrities Using Ozempic For Weight Loss!