TWICE Jeongyeon Weight Loss: The Kpop Star's Major Transformation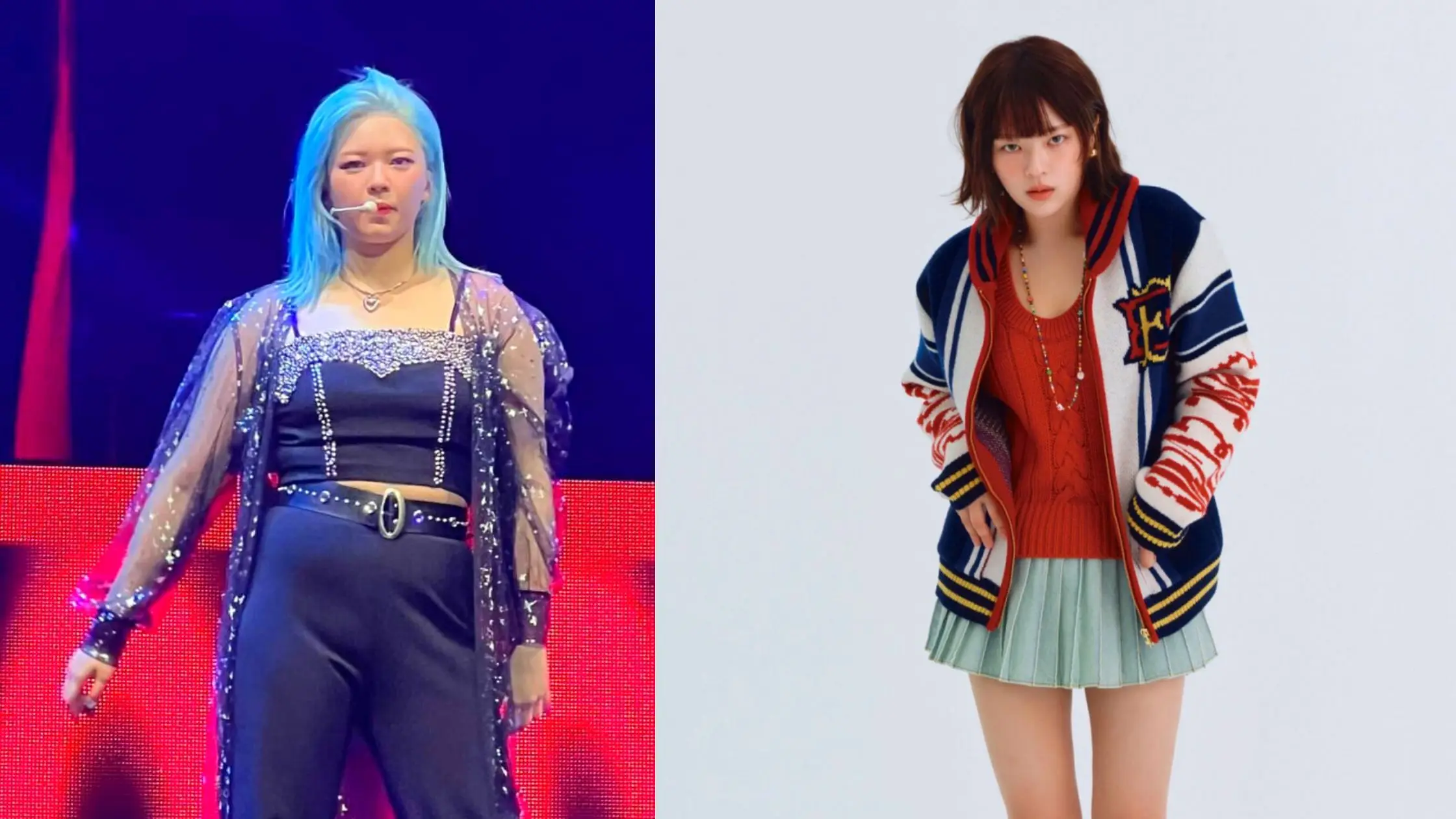 K-pop celebrities are always on the front for not just their talents, but also for their stupendous beauty and physique too. In terms of popularity, TWICE is probably the third most popular K-pop group after BTS and Blackpink. The group recently had a comeback with a pre-release called Moonlight Sunrise, and Jeongyeon, one of the members, caught people's attention for her remarkable weight loss. The teaser photos for TWICE's comeback with Ready to Be are impressive, especially because of Jeongyeon's weight loss.
In the last few years, Jeongyeon was seen having issues with being overweight. Many of her fans had openly expressed their concerns over her weight gain and underlying health conditions. But recently, Jeongyeon is all over the news again for her conspicuous weight loss and the impressive figure she has achieved as a result. Read on to know more about the weight loss trajectory of the TWICE performer!
Who Is Jeongyeon?
Formed by the giants in the K-pop arena, JYP Entertainment, TWICE is a music group composed of all girl members. Currently, there are nine members in it namely, Nayeon, Momo, Jeongyeon, Sana, Jihyo, Mina, Dahyun, Chaeyoung, and Tzuyu. TWICE embarked on its music journey by releasing its first extended play, The Story Begins on October 20, 2015.
Born as Yoo Kyung-wan, Jeongyeon is one of the members of the TWICE band. Jeongyeon was interested in singing and dancing since her childhood, which made her participate in Sixteen, a 2015 reality girl group survival show, and subsequently brought her to be associated with TWICE. She was consecutively selected as one of the top 20 most popular idols in South Korea by Gallup Korea, one of the well-known research companies in Korea,  from 2016 to 2019.
How Did TWICE Jeongyeon Gain Weight?
After her apparent break from group activities due to her health issues, Jeongyeon returned to perform for the Seoul Music Awards in January 2021. The fans were happy about the return of their favorite K-pop star but also noticed that she had gained considerable weight. This sparked a series of discussions in the online world which included both positive and negative comments regarding her body.
But the fans of the TWICE, who are collectively known as ONCEs, expressed their joy in the return of Jeongyeon. They were against body shaming her and attacking her weight gain with negative comments. Many of them had openly expressed their concern over the singer's weight gain. In some Youtube videos, it can be seen that some fans of the singer are actively discussing her health status.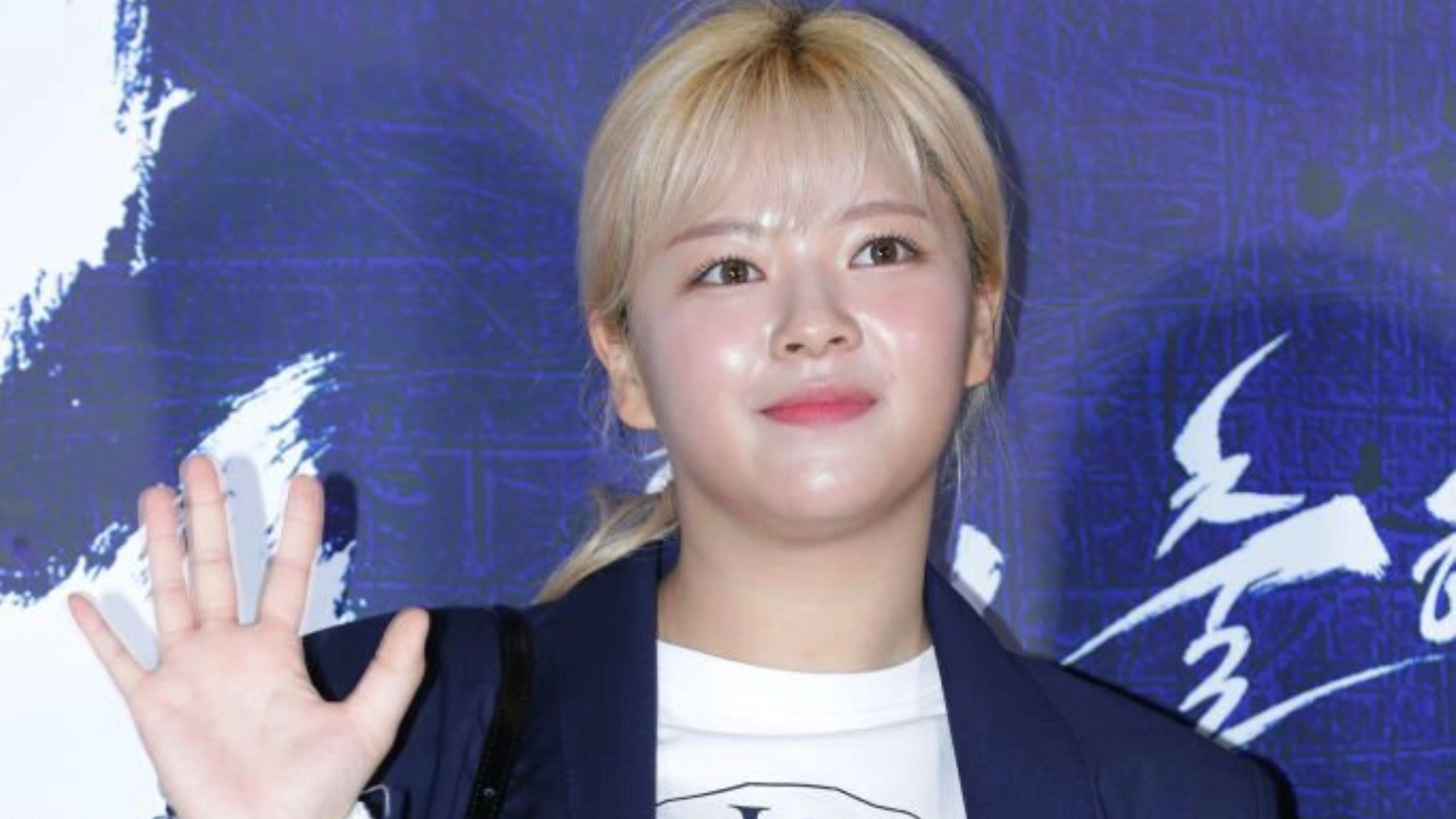 Jeongyeon had taken a break from the activities of TWICE due to her ongoing neck injury and anxiety disorder that developed later. Many fans believed that the medications for these conditions, which are mostly steroids, can cause weight gain as a side effect and that might be the reason for the singer's body change.
Recent Weight Loss of TWICE Jeongyeon
Back on February 16th, 2022, a North American tour was conducted on behalf of the TWICE 4th World Tour "III", which commenced supporting the band's third Korean studio album titled Formula of Love: O+T=<3.
The fans of TWICE had the luck to see all nine members of the band performing together in Los Angeles, California. The center of attention was Jeongyeon, who was absent from the previous shows and concerts of TWICE due to her health issues.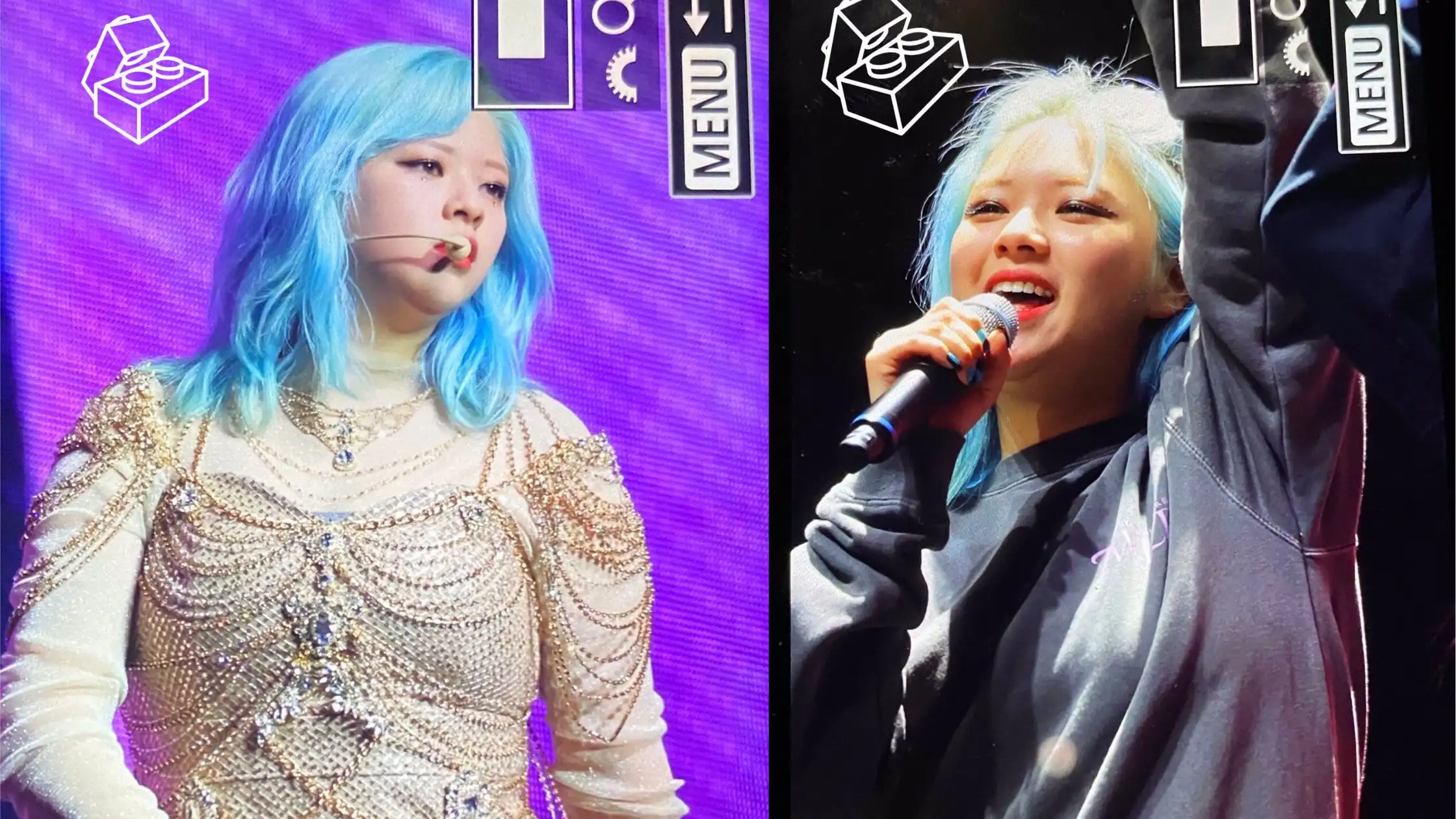 During the event, the hit tracks of the TWICE such as Fancy and MORE&MORE were performed. But among all these, the predominant attraction was Jeongyeon who drove the social media traffic on this day. She was seen in a new hair color, blue, and conquered the audience with her charismatic performance for one of the tracks, CRY FOR ME.
The event witnessed her in full energy and elegance which also showed that she looked much happier than before. Fans were quite overjoyed to see the nine members back together on the stage.
In the pictures she posted on Instagram on 22nd November 2022, she was seen surfing with her friend. Some fans are so happy that she has taken the steps towards finding some hobbies that can help her with her health. Her photos clearly show her decision to lose weight amidst all her past health traumas and she is continuing with her weight loss journey successfully. In the latest Instagram photo shared by her, she is flaunting her slender physique in a black suit.
Although she hasn't revealed the secret behind her weight loss, It seems that she has been taking care of her health through sports such as tennis. In one of her Instagram posts, she can be seen posing with a Tennis racket in one hand which displays her much slimmer figure. Her tennis coach posted a photo with her on his Instagram account on January 8th saying, "Let's have fun playing tennis in 2023".
As of recent, in their latest song, Moonlight Sunrise, a pre-release of their upcoming album, Jeongyeon looks the same as she did before her anxiety issues.
Many fans are expressing their awe and admiration for her beauty and the body she has attained with effort. TWICE released concept photos for their 12th mini-album Ready To Be, and Jeongyeon's pictures surprised fans as she looked fitter than ever.
Furthermore, Jeongyeon will be featured in GQ KOREA March 2023 Issue, with a total of 10 pages. Her pictures from the magazine are also released and everyone went wild. MODEL JEONGYEON was trending on Twitter the whole day. According to GQ, they got the idea to shoot at the tennis court after seeing a picture of Jeongyeon smiling brightly on her coach's Instagram account.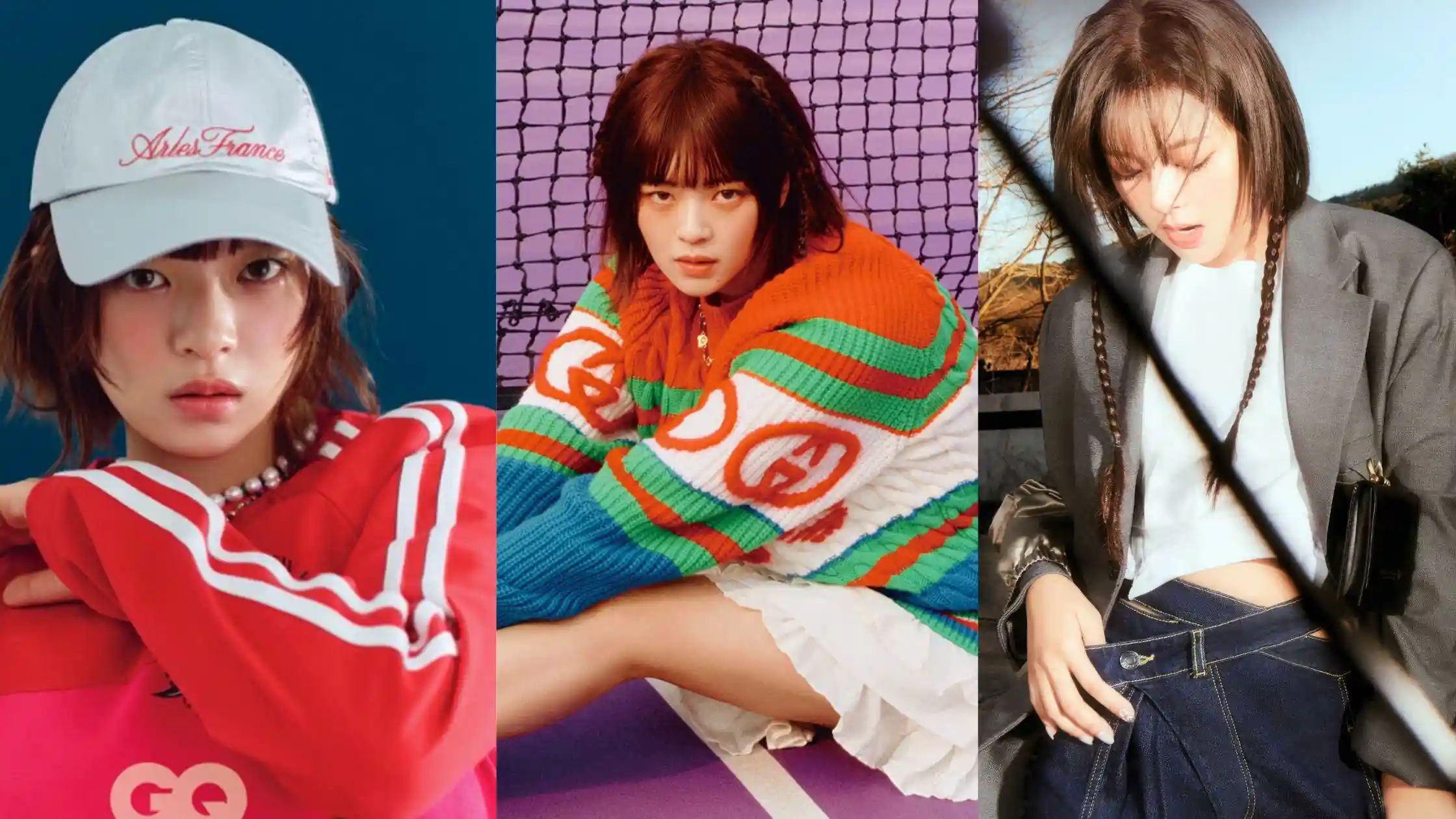 Some tips to lose weight gain caused by medications
Many medications which are included in the groups of antidepressants, steroids, antipsychotic drugs, etc can cause weight gain as a side effect.  In the case of TWICE singer Jeongyeon, the earlier weight gain was apparently due to some of the medications she used to take for a neck injury and anxiety.
If you or anyone you love is experiencing weight gain due to medications, there are some ways to cope with this. Some of them are listed below:
Try a different medication: Consult your doctor regarding this matter and detail to them whether you are having any weight gain symptoms. Change your medication only if your doctor suggests so.
Stick to a diet plan: One of the reasons how medications cause you to gain weight is by increasing your appetite. You can counteract this by sticking to a healthy diet. This will help bring your weight down.
Engage in physical activities: Trying to spend at least 30 minutes on any physical activities can release endorphins, and can reduce your need to snack.
Get serious about sleep: Sleep is a crucial factor regarding your overall health. If you are experiencing weight gain due to medications, try to get some quality sleep daily. Sleep can positively affect your digestion and appetite and can accelerate your metabolism.
Anyway, the fans and admirers of the K-pop band TWICE are delighted about their favorite singer-dancer Jeongyeon's recovery and health status. From her social media handles, it is pretty much clear that she has lost weight and has fought well against her ailments. Like her charismatic songs and performances, the weight loss trajectory of Jeongyeon is an inspiration for not only her fans but for anyone who is fighting the issues of obesity and being overweight daily.
Also read: BTS Jungkook Diet And Routines: The Secret Behind His Fit Body!