Lady Gaga Praises Taylor Swift For Opening Up About Her Eating Disorder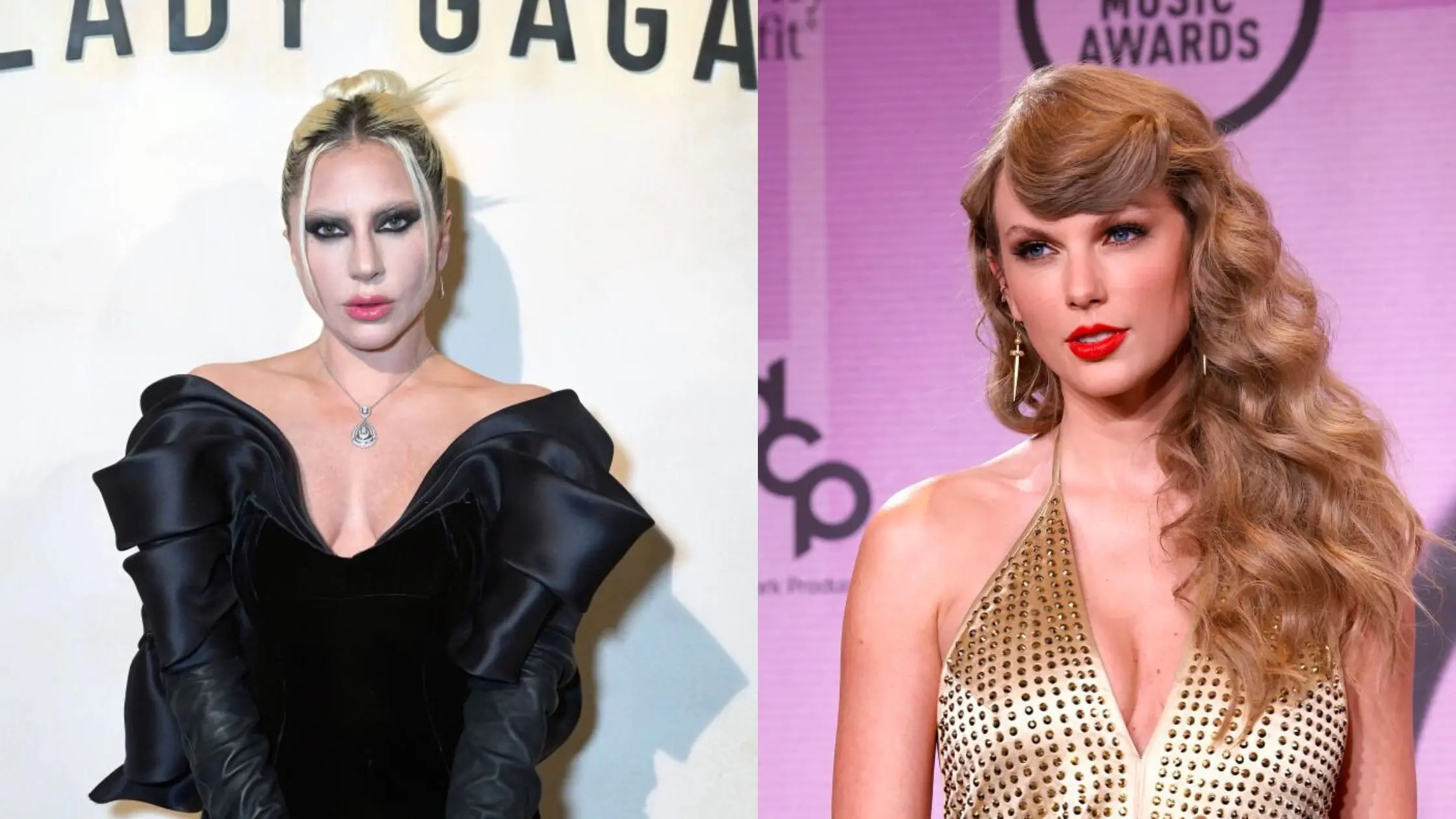 Each day, celebrities are coming out revealing their struggles with body image issues and weight. Taylor Swift has opened up about the struggles of her eating disorder which can be seen in a video taken from a documentary based on her life.
The real turn of events happened when Lady Gaga herself put an appreciatory comment under this video! Read on to know more!
Legend Supporting Another Legend
Lady Gaga has openly come forward to appreciate Taylor Swift, another legendary presence in the Western music arena.  The events that led to the appreciation of Swift came after a recent video clip started resurfacing from the 2020 documentary titled " Miss Americana", which is about the life and career of Taylor Swift.
The 36-year-old Bad Romance singer was seen commenting on the bravery and vulnerability of Taylor Swift in revealing her eating disorder. Gaga has shared her honest solidarity with Swift by writing a comment congratulating everything Swift has revealed as pure bravery. The comment follows a black love emoji from Gaga and now fans are overjoyed from the exquisite moment where queens are seen starting to support each other.
Miss Americana is a documentary film based on the life of American singer-songwriter Taylor Swift. Directed by Lana Wison, it portrayed the ups and downs Swift had to face in both her career and life. The documentary depicted some sensitive topics which Swift herself had avoided in certain interviews and talk shows. Some of these involved her fight with eating disorders, her mother's cancer treatment, etc. Released in 2020 the documentary was delivered by Netflix.  The recent video clip that has resurfaced was taken from this documentary where Swift can be seen revealing her concerns over body dysmorphia and her battle with eating disorders. 
The video portrays her past struggles with body and food. According to Swift, she always had this need to validate others' standards of beauty. So she always felt not thin enough or not beautiful enough. To meet those nonrealistic standards, she used to spend a lot of time in the Gym and not eat anything at all.  But gradually, Swift came out of this pattern and realized the dangers of eating disorders.
Right now she is aware of her constant need to gratify external beauty standards, which has helped her to change this thought pattern. According to her, there is always some kind of beauty standard that one cannot meet. In essence, it had made her realize that all those standards are entirely impossible to meet.
Anyway, the course of events turned in a new direction when her highness Lady Gaga herself put a comment under a TikTok video featuring her clips from the documentary. It was last week when she responded to the video by providing her boundless solidarity with Taylor Swift. Being a prey of similar situations, where she had to suffer from Bulimia from a young age itself, Lady Gaga could understand the situation in which Taylor Swift is. The current appreciation for her fellow artist comes from a deep scar that has been implanted in Gaga since her school days. In an earlier interview, Lady Gaga opened up about her struggles of transforming from a curvy Italian girl to a size zero model figure.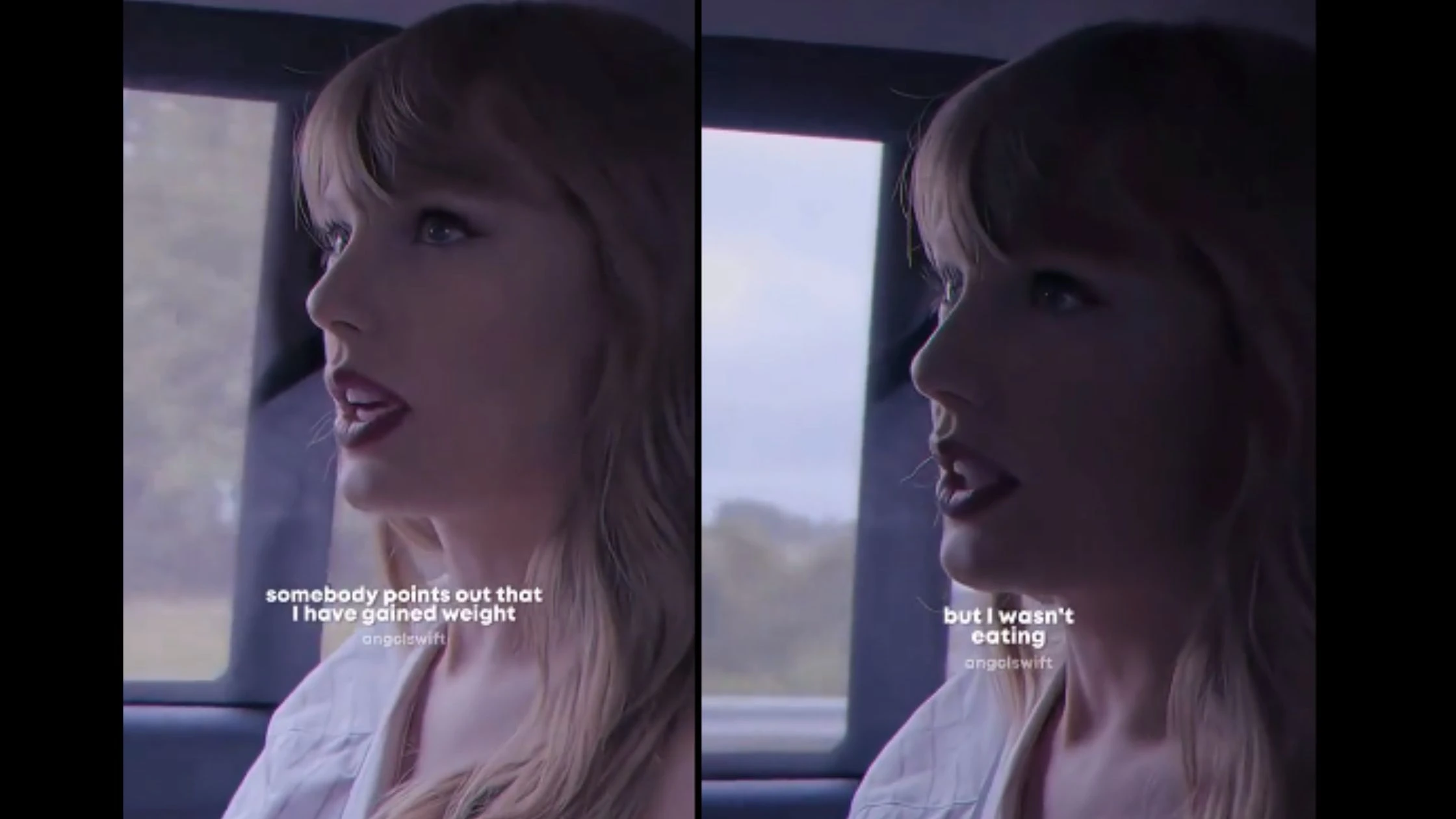 Bulimia nervosa is a complex and life-threatening condition where the people affected by it have serious and unhealthy binge-eating patterns. Patients with Bulimia will eat larger quantities of food and later will try to shed all those weights through extreme weight loss measures which can harm their bodies. Lady Gaga has shared that she used to constantly throw up while she was a high school student. Her constant need to reach a size zero made her life a literal hell then. It even started affecting her vocal codes resulting in permanent damage to her voice.
It was then she realized the seriousness of the condition and started taking measures to prevent it. For Gaga, even after becoming one of the most celebrated pop icons of the world, there is still a struggle with the body. She has narrated her struggles as a celebrity where every magazine and TV show tries to make them perfect. 
Taylor Swift had to undergo similar conditions when she was constantly under the need to slim down her body. It started when she was just entering her musical career and she needed to battle those struggles bravely and that is what she was conveying through that video. 
Also read: Jay Pharoah Revealed His Weight Loss On Twitter: This is How Jeremy Padawer Reacted!