Khloé Kardashian Debunks Claims That She Uses Diabetes Drugs For Weight Loss
Kardashians never fail to make it to the news whenever they make a public appearance. Not only their public life but even their private life is celebrated by Hollywood entertainment media. The Kardashian sisters' fashion, relationship, and everything connected with them stays trending on the internet.
Recently, the demise of Tristan Thompson's mom was circulating all over the internet. This Canadian-American professional basketball player and Khloé Kardashian were dating since 2016 and due to some reasons, it didn't last much. But following the sudden death of the player's mom, Khloé Kardashian was spotted together with him comforting him on his loss. The duo was spotted together on Thursday getting off a private jet in Toronto. Triston's mom was taken to the hospital after suffering from a heart attack. Khloé was so attached to Triston's mom, Andrea and because of this, her visit to Toronto shows her love and care for the family at difficult times. Khloé and Tristan are still co-parenting their two children even though they aren't together for a long time.
Khloé Was Claimed To Be Using Diabetes Drugs
After such an incident, Khloé Kardashian has come up in the media with responses to the false claims made about her.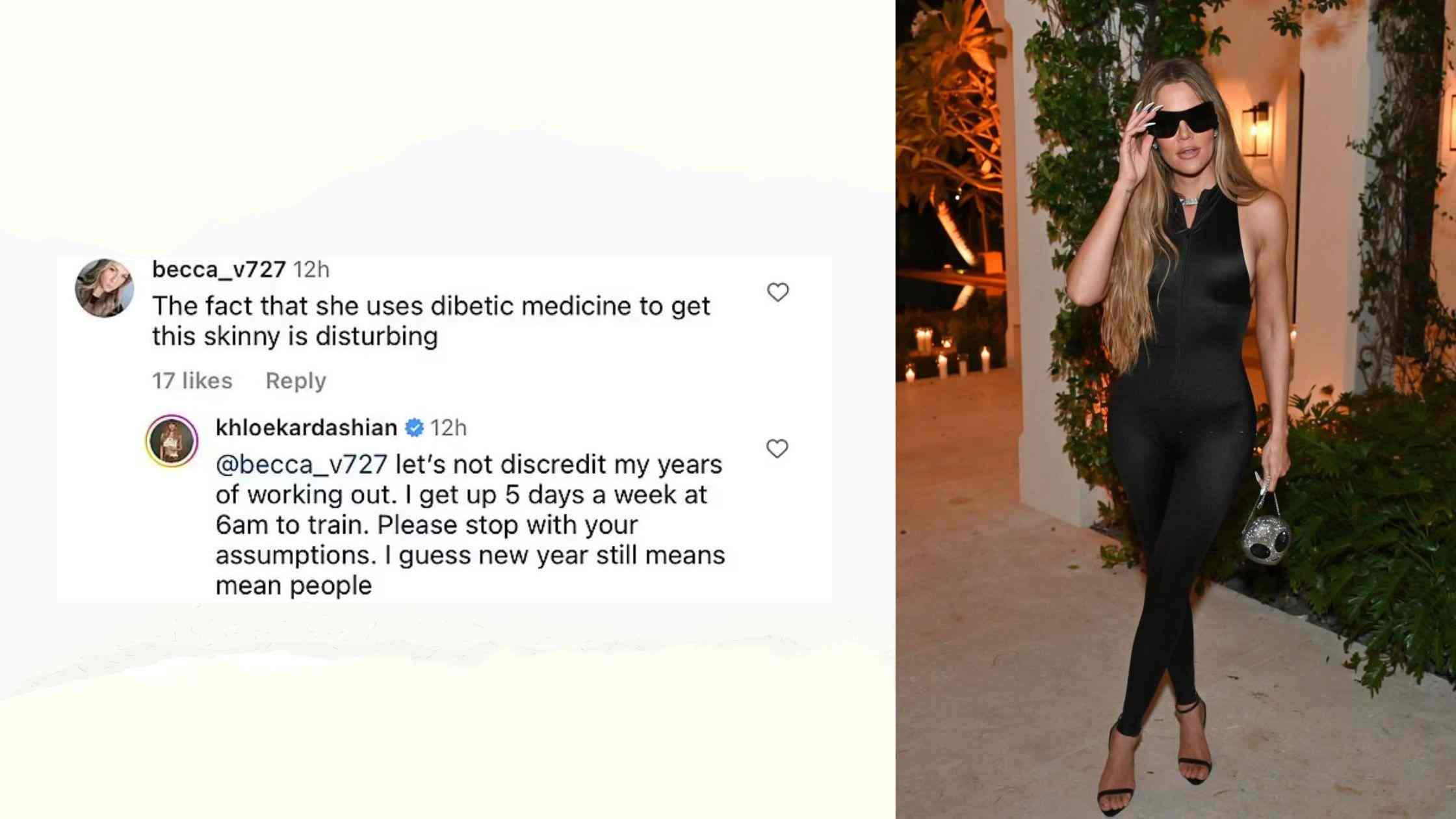 Khloé's weight loss journey was a matter of discussion both among the fans and haters. It is not the first time the Keeping Up with the Kardashians alum is being slammed for her physique. But this time, she has come up to the media with a response to all those claims made about her.
The American media personality and socialite were claimed to be using diabetes drugs for weight loss. Recently, she shared a set of new images on Instagram that were taken in a recent cover photoshoot for Sorbet magazine. It was then one of her followers blamed the Kardashian claiming that she used diabetes medication for weight loss. This gossip has been spreading over the internet for the last year and still haven't gotten over it. Not only Khloé but also several other celebrities were also blamed the same for using the diabetes drug Ozempic as it is Hollywood's trending weight loss drug.
Although there are no stands for proving that these claims are true, people are just spreading rumors accusing celebrities and other people. But this time, Khloé responded to the comment by saying not to deny her years of working out, getting up early in the morning just to do her training. She even urged stop spreading assumptions.
It is believed that using this injection once a week could help control or curb your appetite thus helping you get in perfect shape as the accusation became viral on social media. Several influencers came up in the media supporting the idea which has led to a trend lately as it'll help them in maintaining blood glucose levels.
Furthermore, to prove herself right, the Keeping Up with the Kardashians alum posted a video in her Instagram story. The video showed herself working hard in her home gym. She captioned that video that she's back to her 6 am workout routine after the winter holidays. She even added how difficult it is to get up so early in the morning just to do training.
Khloe Alexandra Kardashian was born on June 27, 1984, in Los Angeles, California, United States. The 38-year-old media personality is the third of the Kardashian sisters and is also a socialite and a model. She married professional basketball player Lamar Odom in September 2009 and later in 2013 she got legally divorced from the marriage. Although she had numerous dating lives, Tristan Thompson seems to be the one real one. The couple shares two children and after the breakup, they are co-parenting the children.