Jessica Simpson Flaunts Her Weight Loss In A Black Dress!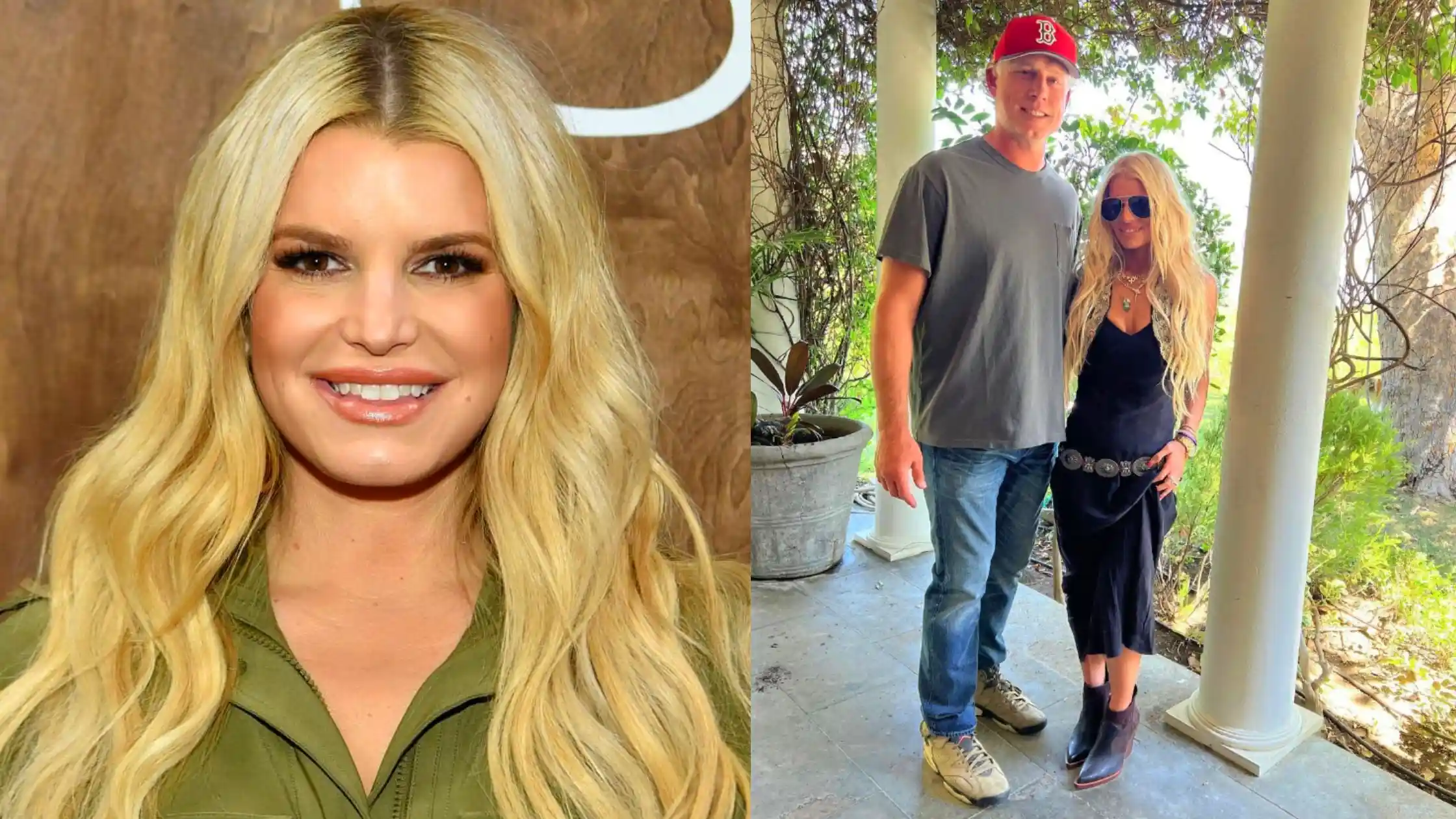 Fans of Jessica Simpson are overjoyed to see her in the latest photos where she can be seen flaunting her weight loss. The picture was shared through her Instagram handle which has a solid fan base of around 6.2 million followers. Fans are astonished to see her lean body which is elegantly draped in a suede black midi dress.
The post reveals that she has been going out with her husband, Eric Johnson for last-minute Valentine's Day shopping. The 42-year-old entertainment icon can be seen accessorizing her black dress with a silver belt, necklace layers, and aviator sunglasses.
Jessica Simpson And Her Weight Loss Journey
For the fans of the media icon, Jessica Simpson is a versatile figure who has expressed her talent through a variety of industries including, music, fashion, and even movies. Anyone who has watched The Dukes of Hazzard, might not have forgotten the role of Daisy Duke by this famed singer. Influenced by the music styles of Whitney Houston, Aretha Franklin, Sade, and Mariah Carey, Simpson has contributed valuable songs to the music industry.
Jessica was already in the news for weight loss when she revealed a 100lb weight loss last September. Her weight loss journey started after she gave birth to her three children, Maxwell(10), Ace(9), and Birdie(3).
The post-delivery struggles inspired the entertainment icon to lose a considerable amount of weight. According to Simpson, she had to make gradual changes to her eating habits after consulting with some nutritionists.
Along with changing her eating habits, Simpson also followed the path of fitness routine under Harley Pasternak. He is her physical trainer and it was he who introduced her to the Body Reset Diet Plan. According to this plan, she was advised to have three meals a day. This was to keep her metabolism in balance. She was also advised to consume some smoothies and snacks to satisfy her cravings. 
According to Simpson, this diet had a huge role in helping her to lose weight.  She now can wear some old dresses that she had kept aside for Maxwell and Birdie. The singer has pointed out that she has never felt so energetic and weight loss has made her more happy and confident. Even though she follows a healthy diet sometimes she consumes harmless cheat meals. Her cheat meal is usually some 'powdered donuts'. But other than that, the singer says no to any kind of junk food.
Get to know more: Jessica Simpson Diet And Weight Loss: Diet & Exercise Plan!
Anyway, Simpson's fans are happy to see her in this new Instagram post with her new stylish look. In fact, some of them are even curious to know the brand of her hot black dress. In the post, Jessica also mentions her cowboy boots which are produced by her fashion brand, Jessica Simpson Collection. Seeing her conquering new heights in her career and enjoying a healthy body is a sure thing of happiness for her fans.