BTS Jin's Fitness Transformation In The Military Has Stunned Everyone!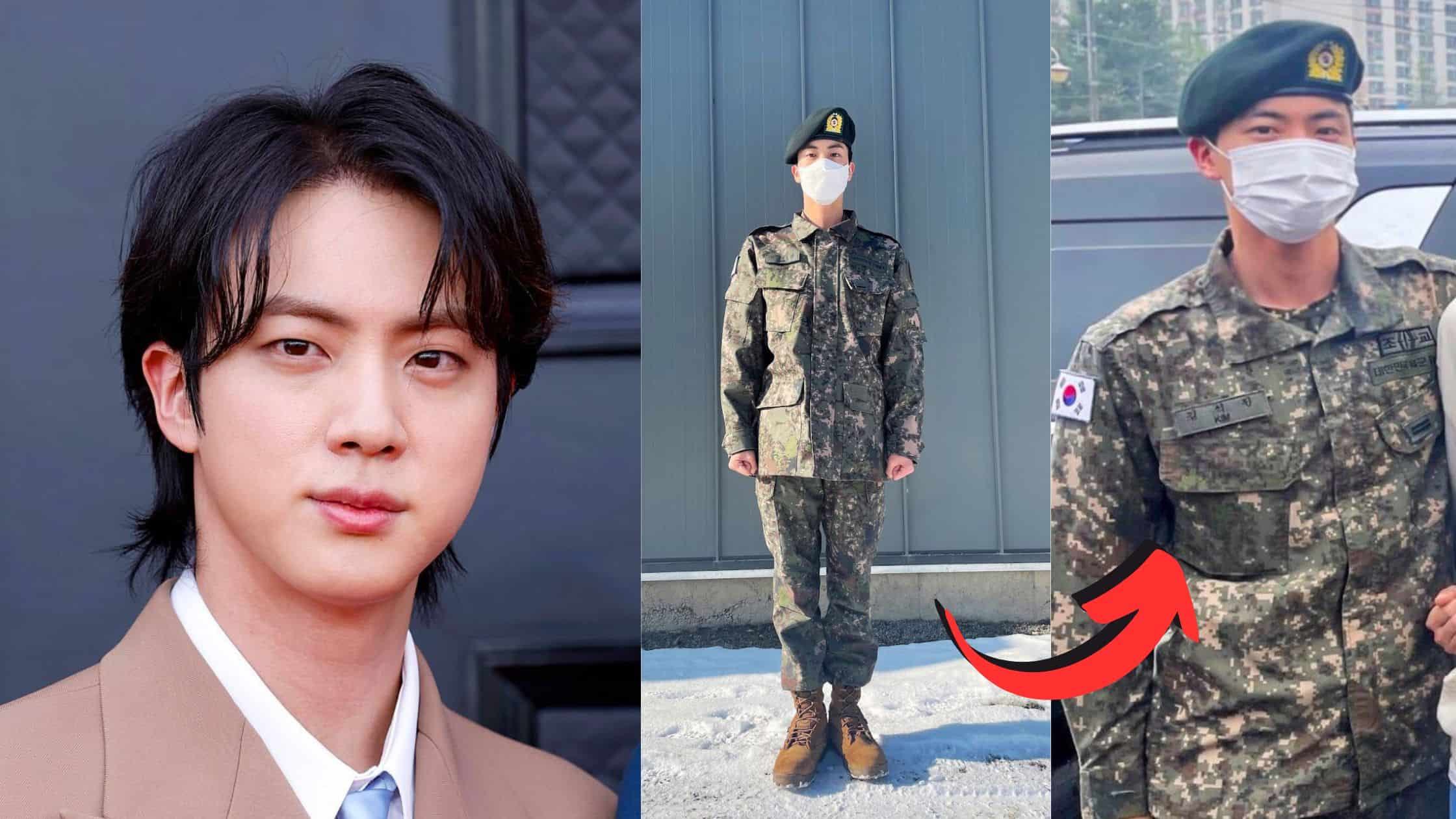 Guess who has become the muscular man of BTS? It is none other than Jin who is the oldest member of the legendary K-Pop group. After serving four months in the military, Jin has undergone some amazing transformations. And now fans are showering him with appreciation regarding this healthy change.
Jin and his physical transformation were noted by BTS fans during the farewell of J-Hope to the military. Dive into the news to find out more about how fans are responding to Jin's fitness transformation!
Fans Are Drooling Over Jin's Physique
Fans of BTS are now drooling over the amazing fitness transformation of Jin after his military enlistment. Jin looks way better now and seems to have become bulkier and more muscular. The four-month military training starting in January made Jin a new person.
Being one of the oldest members of the BTS band, Jin has made his fans wonder about his recent body change. His presence was noted when Jin along with his other BTS mates joined for the farewell to J-Hope.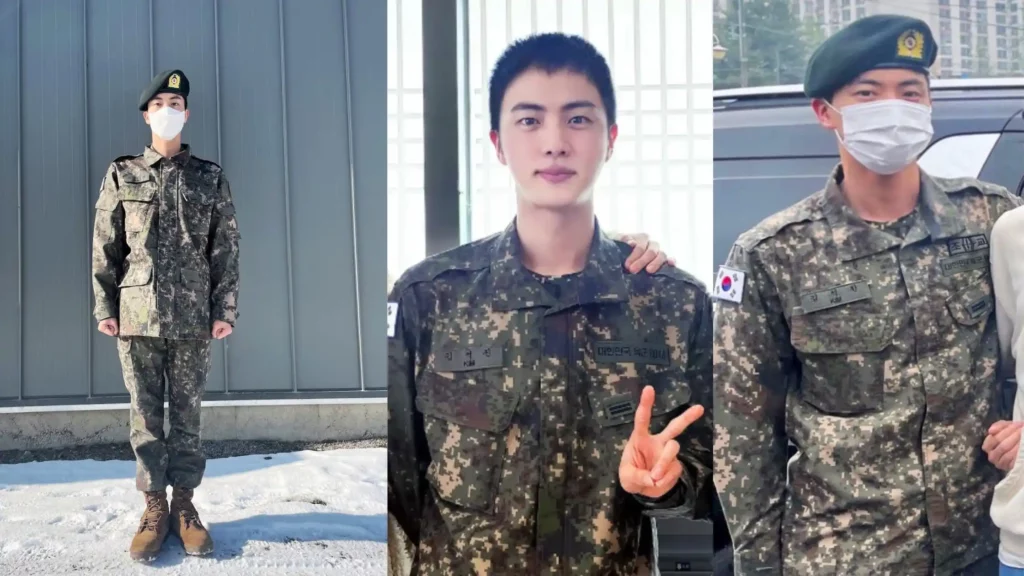 J-Hope has been enlisted in the military service and all of the BTS members joined to witness the farewell. The pictures of the BTS members RM, Suga, Jimin, V, Jungkook, Jin, and J-Hope can be seen in a single frame which made the fans of BTS go crazy. Seeing all of them together created an emotional moment for all the BTS fans.
The team had joined to share their support for J-Hope who is the new one to enlist in the army. But the fans and followers of BTS noticed Jin more and his amazing fitness transformation after military service. The 'Epiphany' singer's healthy transformation has created a buzz among BTS fans.
Many of his followers congratulated Jin on his transformation. Some of the followers commented that he looked a bit beefy and bulked up. Some others called him a big boy. All these posts are comparing Jin's physique from January to April. BTS fans are happy to see their favorite singer looking healthy. 
Anyway, netizens are drooling over the amazing physique of Jin. But it is not surprising how Jin pulled off this physique. Korean military schedules include proper meals and sleeping hours. Along with that certain hard training will also be given. All these factors might have made Jin muscular and sturdy.
In Korea, all men must serve in the military for 18 months. Jin is the first one to enlist in the military from BTS. And now J-Hope has set out to follow the paths of Jin. When the BTS members came together to give farewell to J-Hope, it became a moment of emotional connection and support.
Also read: BTS Jimin Shares His Weight Loss Secrets And Diet Plans For His Solo Album!
V Also Admits That Jin Is Getting Healthier
Along with supporting J-Hope for military enlistment, even the other members also noticed the physical transformation of Jin. One of the BTS members V described seeing Jin with a muscular appearance.
According to him, Jin has become thicker or sturdier. Upon their reunion, Jin asked V to go ahead and touch his body. That is when V realized that Jin has become much more muscular. V has often praised Jin in many aspects.
Anyway, fans are super proud of both Jin and J-Hope on their military enlistments. And they can't stop congratulating and drooling over the fitness transformation of Jin that was made possible after his military service.
Also read: Blackpink Jisoo Diet & Workout: How The Visual Queen Maintains Her Body?