Ethan Suplee Weight Loss: A Journey Filled With Inspiration!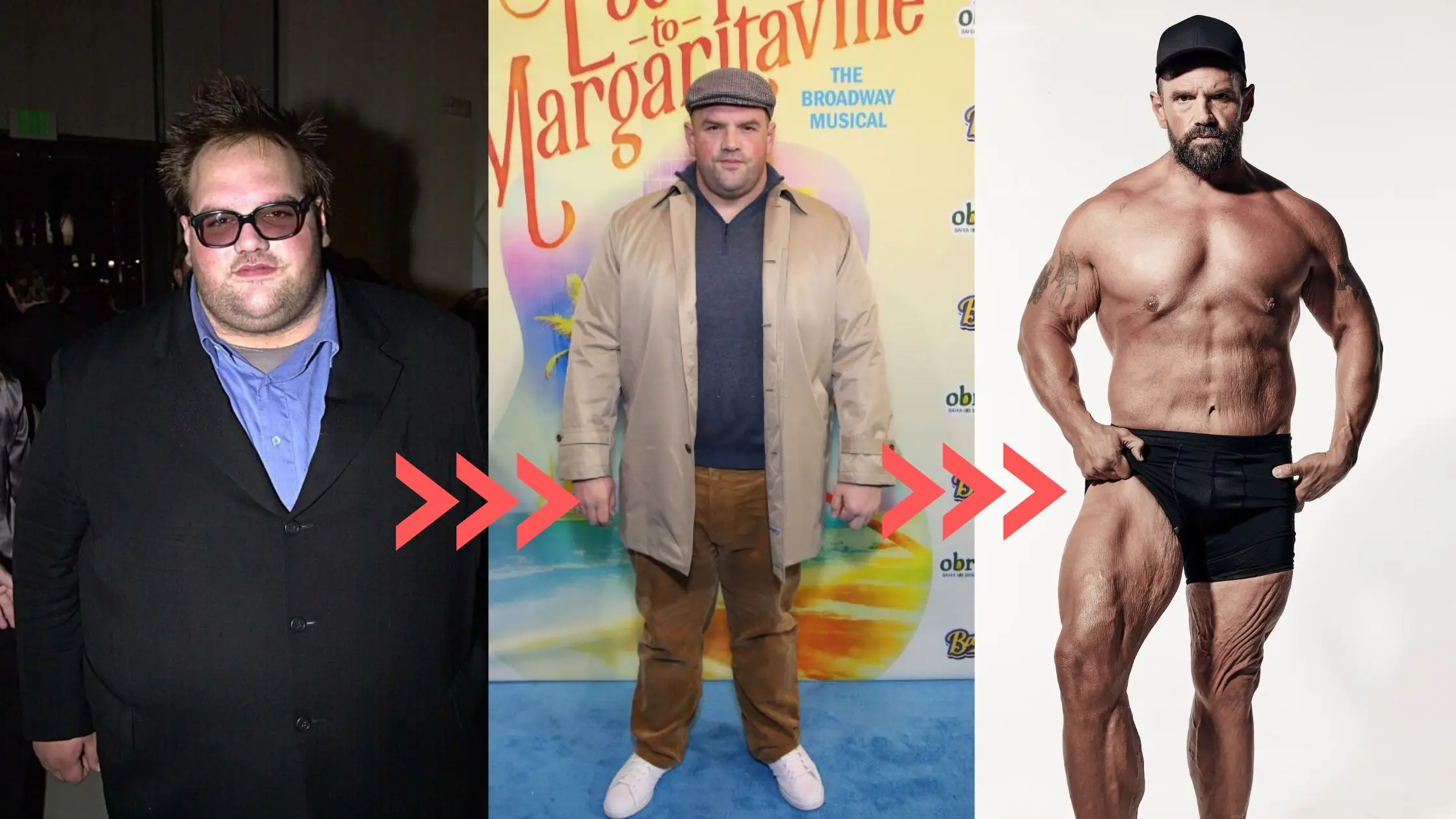 Weight loss stories are an inspiration nowadays. As soon as we see a celebrity shedding weight drastically, we feel motivated and plan to hit the gym. There have been various stories of celebrities dropping a huge weight and turning their obesity around. One name that is recently gaining a lot of attention is Ethan Suplee.
This American actor has predominantly worked in T.V. series and movies. He is known for various Kevin Smith movies, American History X, and Boy Meets World. But today we are not here to talk about his professional achievements. In this article, we'd discuss the journey of weight loss for Ethan Suplee and how he has become an inspiration for many.
The Weight Loss Journey Of Ethan Suplee
If you have followed the career graph of Ethan Suplee, you would be familiar with his weight. He has looked overweight in every role but not anymore! The actor aged 46 is all about flaunting his ripped muscles with 250 pounds.
That's right, Ethan has dropped approximately 300 pounds and is now flaunting his physique all over his Insta profile. Men's Health magazine captured some amazing pictures of Ethan Suplee where the latter can be seen posing with abs and everything.
Don't forget to check out the shots! The thing to realize is that Ethan has formed a healthy relationship with diet.
How it All Started?
There was a point in time when Ethan Suplee weighed around 530 pounds which is too much for anyone. Apart from food, he was also closely associated with alcohol and drug consumption. So, what changed for Ethan and how did he finally stop and shifted to a new lifestyle?
There was an instance on the sets of Cold Mountain when Ethan Suplee got involved in a fight with Jim Caviezel, his fellow cast member. The conversation was so infuriating that made Ethan realize that he needs to stop and focus on his health.
He researched and came across a type of diet that completely changed his dynamics with food. During this process, Ethan followed a rigorous strength training routine and dropped more than 300 pounds. The first time when people were surprised by Ethan Suplee's transformation was in 2020.
He flaunted his weight loss online but now his physique has completely transformed. His lowest weight was 220 pounds and now he has gained back 30 pounds. But that gained weight is from muscles and newly-formed abs; no fat!
Ethan Suplee has given the credit for his transformation to two people – Jared Feather (bodybuilder from IFBB pro league) who introduced him to the program. Another one was Mike Israetel (renaissance periodization's chief content officer) who gave him the reality check about the maintenance period.
Breakthrough Diet Of Ethan Suplee
We all know about the diets that have been famously getting viral everywhere. Some of them include keto, paleo, Atkins, south beach, and intermittent fasting. But for Ethan Suplee, these diets didn't prove to be fruitful.
While discussing it, Ethan said that when he changed his relationship with food, that's when he hit success. Rather than looking at food as comfort, he saw it as fuel for this workout, especially when he began strength training.
When Ethan uploaded his flexed body in 2020, he wrote a caption saying that the goal for this year is to achieve abs that would be visible. This means that the body fat percentage should be low to achieve those abs.
When Jared Feather commented on this post, he talked about Ethan Suplee's program and said that the main issue wasn't about losing weight. It was about maintaining it. The main trick that worked in the actor's favor was the maintenance period.
That's the time when a person eats only those many calories that are required to keep the weight stable, especially after cutting. This period allows a person's body to get habitual of the calories that are required for the current weight. This time period is also known as the settling point.
Assume that these are the checkpoints that you need to follow to achieve the weight loss goal on a bigger level. As your body gets habitual of the new weight, you can begin to lose more or build muscles.
The setting point in Ethan Suplee's life came before Men's Health magazine came for the photoshoot. This was the time when he weighed 270 pounds. There was around a 10% drop in his weight.
This is from the time he began to train with Feather in the initial phase of 2020. Ethan learned about the maintenance period when he listened to the Ted Talk by Israetel called The Scientific Landscape of Healthy Eating.
The Process Of Periodization
According to the Instagram post, Jared Feather used a particular periodization plan that helped Ethan Suplee get into that photoshoot body. Here is the complete detail of it –
◼ The first step was to cut around 30 pounds within 12 to 15 weeks. The initial body weight was 300 pounds and it had to be dropped to 270 pounds.
◼ Another step was to maintain this weight for around 12 to 15 weeks.
◼ Then the body has to be again shifted to the weight drop stage where 10% of body weight has to be reduced within 15 weeks. That's when Ethan Suplee shifted to 246 pounds.
Currently, Suplee has shifted to the maintenance period and his weight is around 246 pounds only.
Goals After 2020 Weight Loss for Ethan Suplee
Jared Feather shared his experience while working with Ethan Suplee and said that he has been one of the most consistent students he has ever come across. The actor's 2021 goal was to transform the way he looks through visible abs.
He has been consistent with his diet and training, and that's how he achieved these results. The positive thing is that they achieved this goal. Ethan previously said that 2021 is going to be a tough yet wonderful year. Now he is showing off in shirtless photos and the fans are simply loving it!
Before Undergoing Lifestyle Changes
If you think that Ethan did everything in his first attempt, that might not be true. The actor had previously tried losing weight through two surgeries. He not only lost weight but got rid of excess skin as well. But the process wasn't smooth and Ethan said that it was brutal.
He shared his pain of this experience on a podcast called American Glutton Although not positive about his mental health, Ethan said that the surgeries were important because his skin had stretched so much that he wasn't only overweight but had even lost that elasticity a body needs to lose the pounds.
Ethan's Response to Weight Loss Questions
Plenty of people have asked Ethan Suplee about the excess skin remaining on his body after weight loss. In one of his posts, Ethan said that there are a few myths prevalent everywhere. The actor said that reducing skin doesn't have a natural path to follow. There are no creams, diets, or applications that can be used to shrink the skin.
Although Ethan Suplee flaunts his body proudly, he has accepted the fact that he still suffers from body dysmorphia and self-image issues.
Also read: Gary Anthony Williams Weight Loss: His Awe- Inspiring Transformation Throughout Years!