Former Bodybuilder Arnold Schwarzenegger Reveals Some Weight Loss Hacks!
Arnold Schwarzenegger is a name that is associated with the bodybuilding industry. And we are sure those who have gone to the gym would know the famous Arnold Press exercise for shoulders! It was just recently that Arnold Schwarzenegger shared 2 famous mantras for weight loss, and we cannot keep calm.
Coming out of the mouth of Arnold Schwarzenegger, it is definitely a big catch! Read on to know more about the two weight loss secrets shared by Arnold Schwarzenegger!
"Never Counted Calories": Arnold Shared Weight Loss Secrets
The bodybuilder has recently shared 2 weight loss hacks, and that includes a soup for dinner every night- no wonder he's so muscular! One of the most fascinating things he stated in the interview was that he never counted his calories. As people do that like crazy, Arnold Schwarzenegger never counted calories and also worked on the weight loss strategy rather than just counting the calories. 
Arnold Schwarzenegger said that it is all about the proteins and veggie soups you take in, and that makes things perfect for the bodybuilder. He swaps out meals and focuses on a protein-rich and veggie-filled diet rather than counting the calories and making things more chaotic.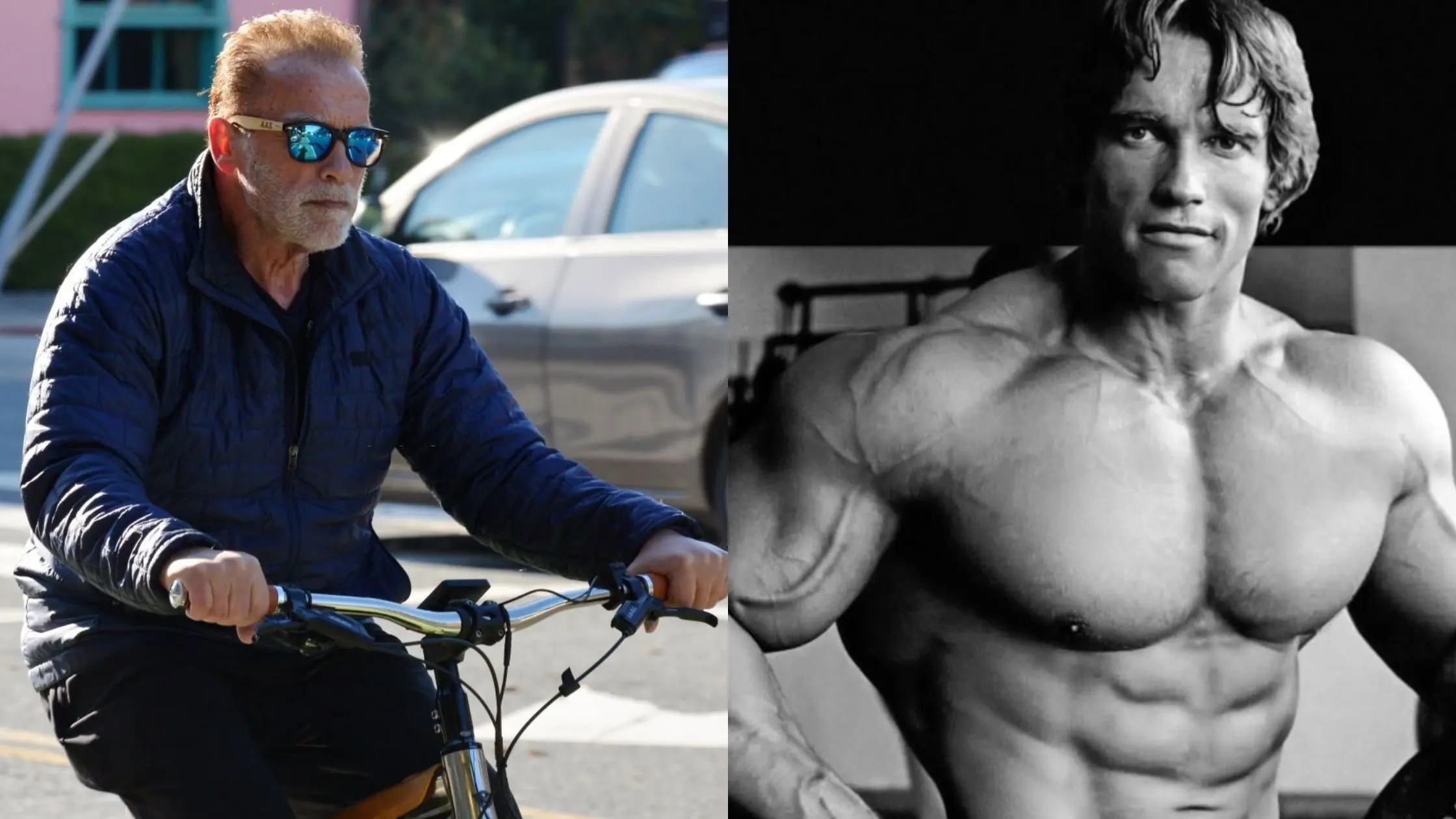 The shoulder perfectionist also stated that the soup he makes isn't just an ordinary one. But it is abundant with fiber and nutrients that work exclusively on his hunger and helps him be fulfilled for long. It is one of the best ways to lose weight and this makes things easier for Arnold Schwarzenegger.
These are just two simple weight loss methods that helped Arnold Schwarzenegger stay fit and active. Some of his followers asked if we can break the weight loss plateau, and this is exclusively true when the diet and exercise have stopped working! 
Arnold Schwarzenegger said that you may work on dropping a meal- but this is true for the shoulder perfectionist and not everyone. This helped him get ripped when he drops a meal and works out properly. 
Arnold Schwarzenegger focused on having vegetable soup. He advises how the best of these kinds of meals can save you from gaining weight. It is one of the best diet strategies and also helps you to stay full for longer periods. You may have it as a morning meal or at dinner- Arnold Schwarzenegger swears by the effects!
Arnold's protein intake is high, with a focus on lean meats such as chicken, fish, and turkey. He also incorporates eggs and dairy products, such as cottage cheese and Greek yogurt, into his meals.
To supplement his protein intake, Arnold uses protein powder supplements and shakes, which help to increase his muscle mass and aid in muscle recovery.
Arnold's dedication to a high-protein diet has helped him achieve and maintain his impressive physique, even into his 70s. But it's not just about the physical benefits – a high-protein diet can also lead to improved overall health, including a stronger immune system and improved brain function.
Also read: Gym Enthusiasts And Their "Weird" Obsession With Dog Food Trend!