Amanda Batula From 'Summer House' Weight Loss Journey!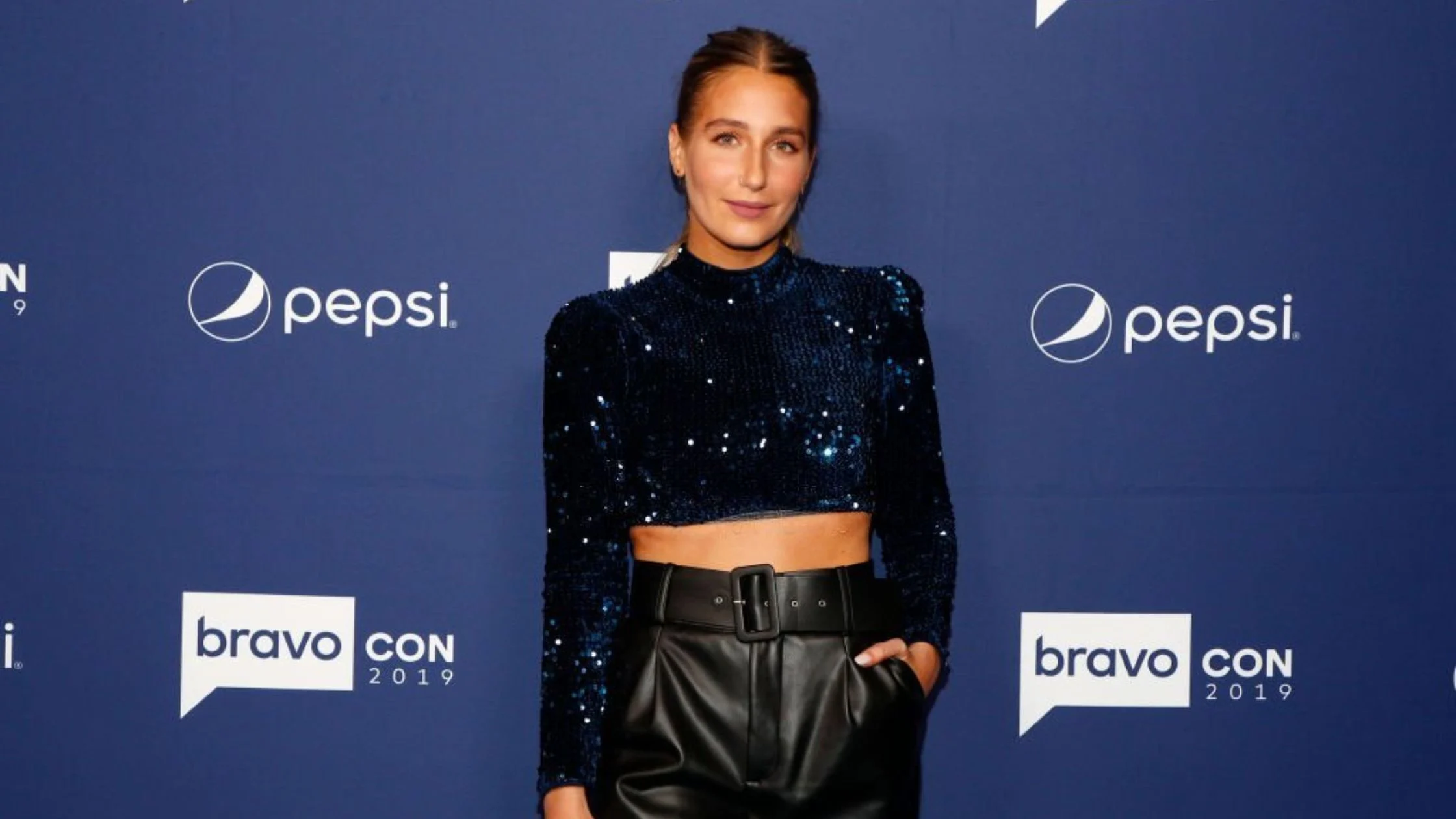 For the fans of 'Summer House', Amanda Batula is a familiar name. She first appeared in season 2 of the reality show. With her attractiveness and charm, she gained many fans within a short time.
Amidst her fertility issues rumor, Amanda has once again become a center of attraction. Her weight loss during the shoot for 'Summer House' has again become the main talk. Find out how this media figure lost weight during the 'Summer House' shooting.
Who Is Amanda Batula?
Known for her role in the Bravo reality television drama, 'Summer House', Amanda Batula has a solid stature as a celebrity figure. She is also known in the roles of Art Director, Graphic Designer, Stylist, Social Media Celebrity, etc.
Amanda joined the series as a guest cast in 2018 and later became one of its main cast. She met her boyfriend, Kyle Cooke from the show and engaged to him in August 2018. As per the data from 2022, she has a net worth of around $1 million US Dollars. 
Amanda Batula: Body Statistics
| | |
| --- | --- |
| Height | Around 5 feet 7 inches |
| Weight | Around 128 pounds |
| Build | Hourglass |
| Dress Size | 6 UK |
| Eye Color | Blue |
| Hair Color | Dirty Blonde |
| Figure | 34-27-36 |
| Tattoos | No |
| Plastic Surgery | No |
Amanda's Weight Loss On 'Summer House'
We first saw Amanda Batula on 'Summer House' in 2018. After the huge success of the show, she reappeared in the spin-off series, Winter House premiered in 2021. According to the actress, she has lost some pounds while filming for 'Summer House'.
In an Instagram Q&A back in 2020, she opened up about her weight loss. As per her, Season 2 of the 'Summer House' witnessed her heaviest point. At that time, she even refused to step on a scale. But by putting in some effort, the television personality lost around 15 to 20 pounds.
In an old interview with the cast of the 'Summer House',  Amanda revealed that she lost weight by intermittent fasting and bulletproof coffee. She also cut out all sugar and carbs from her diet. But her fiance, Kyle Cooke had made it clear that she is not much fond of hitting the gym.
In that interview, Amanda shared her weight loss secrets. For her, neglecting your cravings entirely is not wise. It can later lead to overindulgence. She also advises eating a lot of proteins and veggies to lose weight.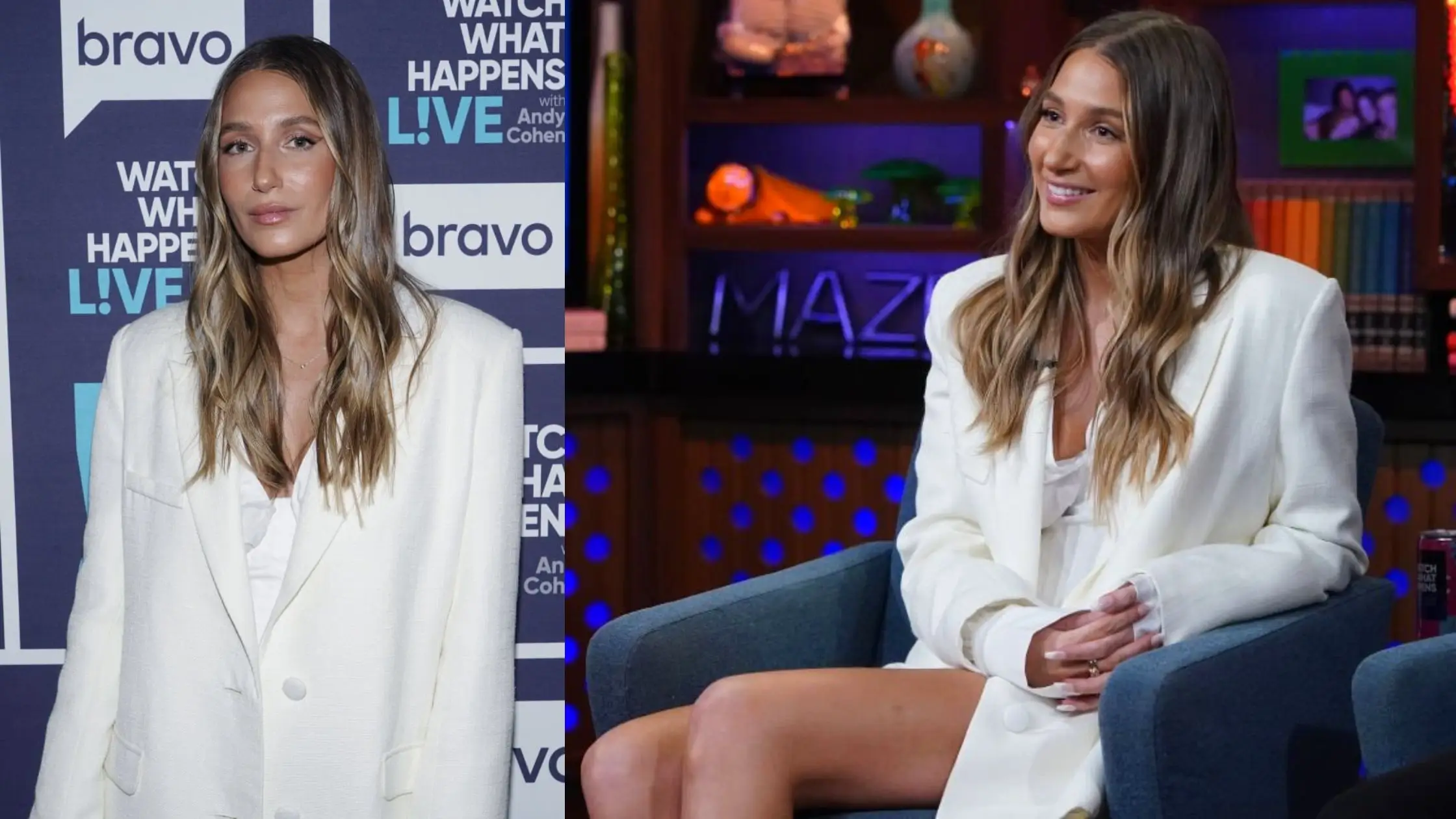 Along all these tips one prominent tip was 'not to step on the weighing scale'. In her personal experience, scaling yourself doesn't matter. It is how you feel in your clothes and how you feel about yourself that matters.
Amanda Batula: Weight Loss Tips
✔️Cut out sugar completely
One thing you can copy from the Amanda Batula weight loss method is cutting out sugar. Many studies have found a connection between sugar and obesity. Too much sugar can lead to the deposition of visceral fat also known as belly fat. When you reduce sugar consumption, you can reduce your belly fat and thereby manage your weight. 
✔️Try intermittent fasting
A research paper published by the Official Publication of the College of Family Physicians of Canada in 2020 found promising aspects of intermittent fasting in treating obesity. Amanda has revealed that one key secret behind her weight loss is intermittent fasting. If you follow her steps, you can also lose around at least 4-5 pounds of weight per month. 
✔️Go for bulletproof coffee
Now, what is this bulletproof coffee? Bulletproof coffee is created by Dave Asprey, who is the originator of the Bulletproof Diet. This special coffee is made from top-quality beans and unsalted butter. That is why it is also known as butter coffee. As Amanda revealed that bulletproof coffee can aid in weight loss, let us examine how it does so.
When you drink coffee, it can activate the fat-burning mechanism in your body. The specific ingredients in it can aid in ketosis and effectively lead to weight loss. So next time, instead of just drinking coffee, try the bulletproof one!
✔️Do not say no to your cravings
So what does Amanda have to say regarding cravings? For her, marking them out completely is not a good solution. Instead, moderately indulging in your cravings can save you from over-indulgence later. That, right there is a valuable point, and thanks to Amanda for that!
✔️Don't scale yourself
While she was at the heaviest stage in her life, one thing she dejected most was those weighing machines. According to Amanda, weighing and scaling yourself now and then is not going to solve the problem. Instead, she advises to truly evaluate how one feels inside their skin.
So next time you tend to scale, ask yourself. How do I feel being inside this body? Am I comfortable with this dress? If the answers to these questions are negative, it is time to change. Start your weight loss journey based on that.
✔️Eat a lot of proteins
Many studies have already proved that protein is an important nutrient for weight loss. It can aid in healthy metabolism and curb your hunger to an extent. Amanda advocates adding more protein to your diet. They surely can lead you towards a successful weight loss journey.
✔️Say yes to veggies
Another important aspect of the weight loss journey of Amanda Batula included adding more veggies to her diet. Who doesn't know that veggies are the storehouse of dietary fibers? Dietary fibers can improve your digestion and can keep you full for a longer time. When you feel full most of the time, you don't need any snacks to gulp down., right? So there lies the weight loss secret behind veggies!
Amanda On Fertility And Hormonal Issues
In a recent exclusive interview with US Weekly, Kyle Cooke opened up about his wife's struggles with fertility and hormonal issues. In season 2 of Winter House, she revealed that she hadn't had her period in months.
This scared the couples, who were trying to have kids. Even after she stopped using birth control, she didn't conceive. This had an impact on her body. After this, she lost some weight and even had some breakouts. For her husband, Cooke, it was painful to watch her undergoing these struggles.
He revealed that this even increased his admiration for her. Seeing her fighting these struggles increased his respect toward her.
Can hormonal changes affect weight?
Being the messengers in your body, hormones play a crucial role in passing information. It can affect processes in your body such as metabolism, growth, sexual function, mood, etc.
In Amanda's case, it is evident that she had certain hormonal issues that can be the cause of her fertility issues. One of the hormones that cause weight gain in females is estrogen. If the amount of estrogen is extremely low or high, it can impact weight. 
Bottom line
While the seventh season of 'Summer House' is on the run, the weight loss story of Amanda Batula has become a hot topic. In many interviews, she has opened up about her weight loss journey during the Summer House.
It is by consistent diet and fitness methods, the media icon has lost weight. Her diet includes eliminating sugar and processed carbs. She is also a big fan of bulletproof coffee. For her, moderation is the key to success.
Even amidst the struggles of fertility and hormonal issues, Amanda has succeeded in shedding some extra pounds. And that is the real inspiration to many of us!
Also read: Alec Baldwin Weight Loss Journey: How It All Happened!