Sami Clarke Meal Plan And Recipes: Incorporate A Healthy Lifestyle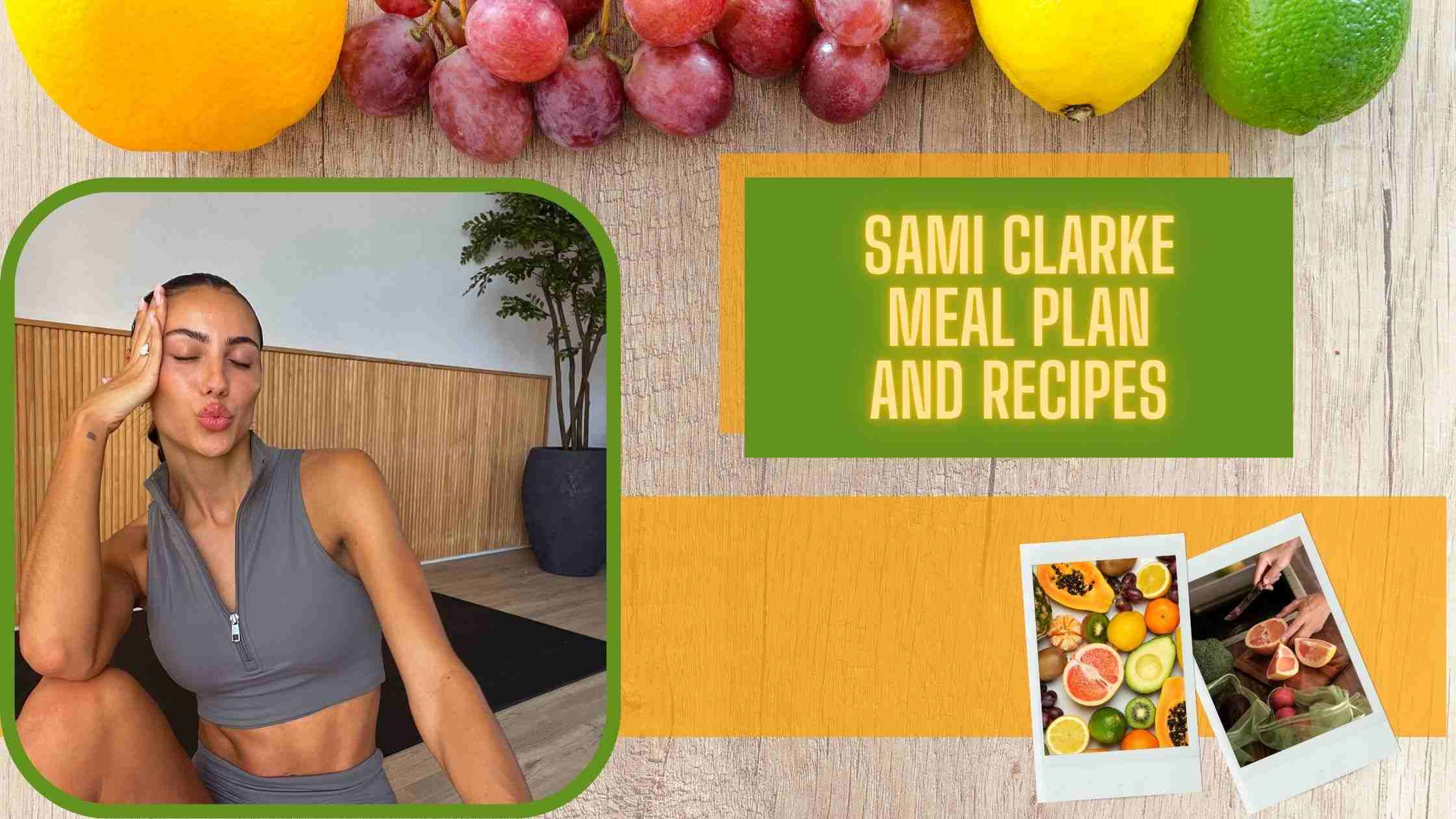 If you are a fitness enthusiast and an Instagram follower, you should have heard about Sami Clarke and her well-known tips for fitness and diet. She is not only a sensation on Instagram but an overall presence on the Internet. Being a fitness coach and wellness trainer, Sami Clarke has made numerous videos regarding her diet plans and recipes. These recipes are not just healthy but also provide you with some spellbound delicious recipes!
Through this article, you will be guided alongside the fitness and diet journey of Sami Clarke. The article starts with a brief overview of the celebrity fitness coach and then provides you with some self-care tips. In the following paragraphs, you can learn about the meal plan strategy of Sami Clarke and some of her famous meal plan tips to create a meal plan of your own. This article comprises some of the most healthy and tasty recipes from Sami Clarke which comprises smoothies, breakfast dishes, and toasts. So get into this amazing reading journey and understand how Sami Clarke prepares her meals and recipes.
Sami Clarke- Who Is She?
---
Colombian-born and LA-based, Sami Clarke is a certified coach and fitness trainer. Born in 1992, She had picked up the basics of wellness and fitness training from her own family. The idea she puts forward is to combine mind, body, and soul in the workouts and her healthy diet plans. Her fitness and diet plans became popular through Instagram making her one of the top fitness celebrities on Instagram. Sami Clarke has her own YouTube channel where around 464K subscribers follow her for her valuable diet and fitness ideas. She is one of the most wanted celebrity trainers in LA, which makes her Net Worth between USD 500K-$800K.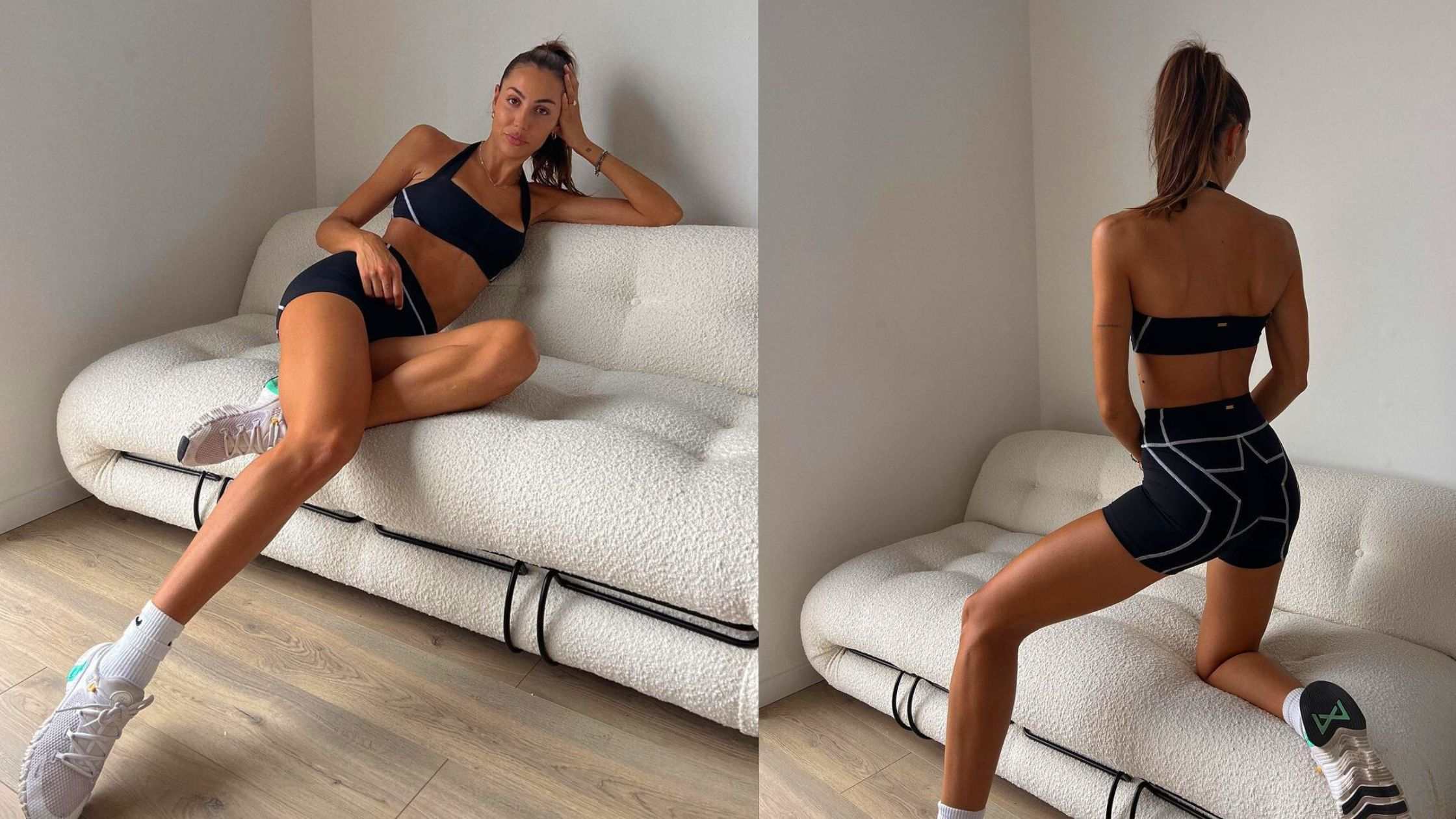 Self-care tips from Sami Clarke
Millions of followers are eagerly waiting for valuable tips and advice from Sami Clarke. This indicates her strong fan base in TikTok which accounts for over 310.8 K followers and more than 5.2 million likes for her posts. From her TikTok videos, we have assimilated the crux of her lifestyle advice. In this section, you will be guided on some of the self-care tips delivered by Sami Clarke which cover the areas of health, fitness, diet, etc. Check out the list below to know how you can incorporate a healthy self-care routine in Sami Clarke's style.
✅ Begin your day with a healthy breakfast
As per Sami Clarke, starting your day with a healthy and delicious breakfast is important. It can nourish your health and make you prepare for facing the whole day ahead. She has shared some of the breakfast ideas which we will be sharing with you in this article.
✅ Give yourself a date
Sami Clarke has advised that taking yourself on a date can do wonders. Spend time for yourself. Take yourself on a coffee date. Giving yourself a date can make you understand yourself more.
✅ Spend 5-minutes a day for a workout
This is one of the most popular fitness ideas delivered by Sami Clarke. Spending at least 5 minutes a day for your body can make miracles. It can destress you from the busy schedule of daily life and you can practice it anywhere from the comfort of your home.
✅ Take off-days
One of the lessons of Sami Clarke on self-care and self-love is to take off days for yourself. If you are practicing workouts or following a rigorous diet plan for a week, spending one day indulging in things you crave and love is okay. So it is okay if you eat whatever you want in a day if you have been following some rigorous diet for the rest of the week.
✅ Manifest the life you want
Sami Clarke is one of the ardent supporters of the art of manifestation. As per her view, you can manifest the dream job, dream vacation, and dream body, if you desire it. She urges us to manifest what we want for life as part of the self-care routine.
What do I eat in a Day?- In Sami Clark Style
---
Sami Clarke is one of the ardent supporters of eating healthy foods. As a fitness trainer and wellness coach, she watches what she eats daily. According to Sami, it is important to cook your meal yourself, as it can give you greater control over the ingredients you choose. Her daily meal includes breakfast, lunch, dinner, and a post-workout shake followed by a healthy dessert. She has a knack for choosing healthy foods which taste delicious also.
Check out here what she eats in a day.
👉 The first meal of the day: Sami Clarke starts her day with a cup of black coffee which is combined with oat milk and collagen protein. According to her, this will give her kick-start energy to set up the whole day and wake all her sleeping cells to invite the energy she is going to attract.
👉 The second meal or the pre-workout meal: Before stepping on to workout she prepares a meal to boost up her energy cells. For this, she takes half a cup of oatmeal and then mixes it with 1 cup of almond milk and a half piece of banana. To this, she adds one teaspoon of almond butter, three dried apricots, and some blueberries and cinnamon.
👉 The third meal of the day: This consists of the breakfast smoothie of Sami Clarke. To make this smoothie, take one cup of frozen mango and a handful of spinach. Mix one banana and one cup of almond milk into this. Add one scoop of vanilla protein powder. Blend all these. Serve with ice cubes.
👉 Lunch: Sami Clarke takes her lunch like this. Take a bowl with avocado and black beans. Add two hard-boiled eggs and to this mix banza chickpea rice with corn and peppers.
👉 Dinner: For her dinner, Sami Clarke eats ground turkey burgers. Along with this, she eats cauliflower stir fry and white rice with broccoli and lettuce. Adding onion and cilantro dressing to this meal can give a delicious taste.
👉 Dessert: Sami Clarke takes her dessert after dinner. For this, she uses dairy-free ice cream. This can be tasty and at the same time healthy too.
Meal Plan with Sami Clarke
Meal prepping or Meal preparation is the process of making whole meals or food items ahead of your schedule. This can be helpful for people who are busy and live corporate lives. When preparing meals in advance, can help reduce portion size and ensure your nutrition goals are met properly. There are many ways to prepare meals ahead of the week. Some of them are given below:
Make meals that can be cooked in advance and refrigerated.
Indulge in batch cooking where you will be able to cook batches of a special recipe altogether.
Make individually sectioned meals that can be used as snacks and grab-and-go meals
Create some ready-to-cook ingredients that can come in handy when you prepare the meals.
Sami Clarke Meal Plan Tips
---
Sami Clarke is known for her Meal Plan tips and amazing recipes that are both delicious and healthy. In her interviews, she clarified that she wakes up at 6.30 AM, and soon after waking up, she drinks a glass of lemon water. This helps her to hydrate to face the rest of the day. Sami Clarke is a great advocate for meal planning, and in her YouTube videos, she shared some of the tips that she holds on to ensure the success of the meal plan. Those tips are provided below:
Ensure that you are not hungry
---
When making a meal plan or purchasing groceries for the week in advance, it is necessary to ensure that you are not hungry. If you are hungry and go grocery shopping, it can affect the things you buy. As per Sami Clarke, she always keeps a shopping-snacking meal, usually some Chinese-style chicken salad which can curb her hunger and help her to prepare the meal plan with full-on energy.
Clean your kitchen in advance
---
This is one of the important parts of preparing meals for Sami Clarke. When your kitchen is cleaned it will create a good ambiance and a positive mood for you to start working there. So before you start preparing the meal plan, make sure that your kitchen is neat.
Create a vibe like listening to music, or lighting a candle
---
Sami Clarke adds this tip as a beneficial part of your meal planning preparation. Before you start planning the next week's meal, light a candle or listen to your favorite music. This can help you to reach a vibe and make the process way more easier and entertaining.
Three Healthy and tasty smoothies recipes from Sami Clarke
---
Sami Clarke is a great fan of smoothies. She considers smoothies as a healthy alternative to breakfast, an ongoing trend. On her YouTube channel, she provides some amazing smoothie recipes. I have collected some of them for you. Check out the list below;
1. Blueberry Storm Smoothie
Sami Clarke is a big fan of blueberries. In this smoothie, she integrates some of the best healthy components and makes it into an amazing and delicious smoothie. Check out the ingredients below to make this smoothie.
Ingredients
One cup of frozen blueberries
Half of a frozen banana
One tablespoon of almond butter
One cup of almond milk
One scoop of collagen protein powder
3-4 Ice Cubes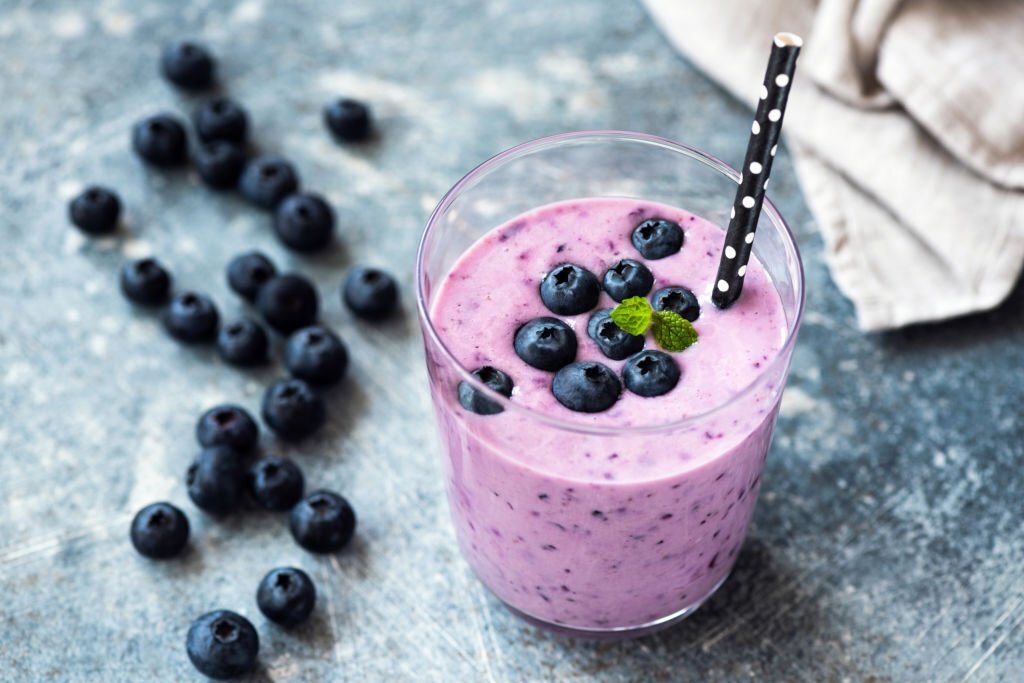 Blend all these ingredients thoroughly. Add ice cubes and serve.
2. Mango Greens Smoothie
This is a healthy and tasty smoothie recipe by Sami Clarke. It includes a lot of greens which can provide the necessary vitamins and nutrients for your body. One of the key ingredients in the smoothie is spinach which is excellent to reduce oxidative stress, enhance eye health and protect your cardiac health. Now check out the ingredients below:
Ingredients
One cup of frozen mangoes
One frozen banana
Half avocado or take a half banana
One handful of spinach
One scoop of bone broth protein or normal protein powder
3-4 ice cubes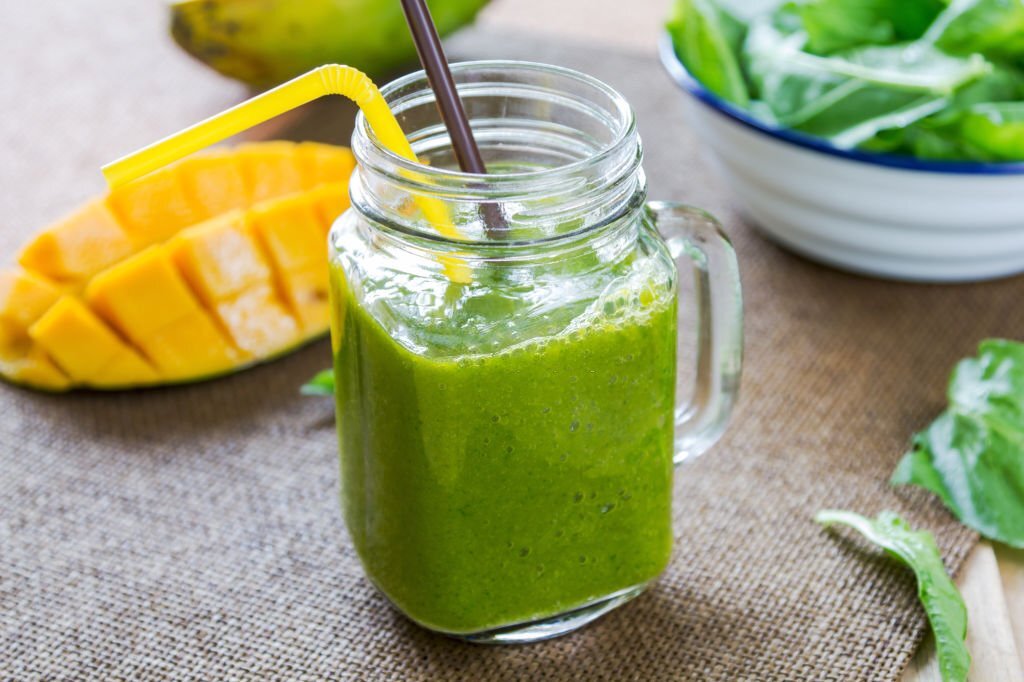 Blend all these ingredients thoroughly using a blender. Serve with ice cubes.
3. Low-Calorie Vanilla Protein Smoothie
This is one of the quickest and most tasty recipes you can make using simple ingredients. It can also aid in fat burning and aid in your digestion. Check out the ingredients below:
Ingredients
One frozen banana
Two tablespoons of peanut butter
One scoop of protein powder
One cup of almond powder
Vanilla extract
3-4 ice cubes
Blend all the components until you get the desired texture. Serve with chilled ice cubes.
Health benefits of the significant ingredients
Blueberries: Studies have shown that a compound known as anthocyanin that gives a blue color to berries has many health benefits. Eating a handful of blueberries daily can help you to burn abdominal fat and decrease cholesterol levels.
Bananas: Bananas are rich in fiber which can improve your digestion and make you feel full for a longer time. It can help burn fat and reduce your cravings.
Almond Milk: Almond Milk is a healthier substitute for cow's milk because it contains 50% fewer calories than cow's milk. Apart from this, it is abundant with nutrients like Vitamin E, Magnesium, Manganese, etc. These nutrients are proven to aid in fat-burning and losing weight.
Mangoes: Studies suggest that Mangoes contain low sugar levels and are good for your health. As they contain fibers, your digestion will also get a kickstart.
Spinach: Spinach is called a superfood because of the many health benefits it provides. It is a nutrition house and contains many vitamins that can be helpful for your body. Other benefits of consuming spinach include: Decreasing blood sugar levels, improving bone health, accelerating weight loss, etc.
Three simple and delicious breakfast recipes from Sami Clarke
---
In this section, we will be looking at some simple and delicious breakfast recipes from Sami Clarke. These will only take less than 20 minutes to prepare and make use of ingredients that are easy for you to access.
These Sami Clarke recipes include Overnight Oats, Mango Dream Smoothie, and Avocado Toast. Check out detailed making instructions and ingredients below:
1. Overnight Oats
Ingredients
Half cup Rolled Oats
Half a cup of unsweetened almond milk
One tablespoon of chia seeds
One and a half tablespoons of almond butter
One tablespoon of honey
One tablespoon dairy free chocolate chips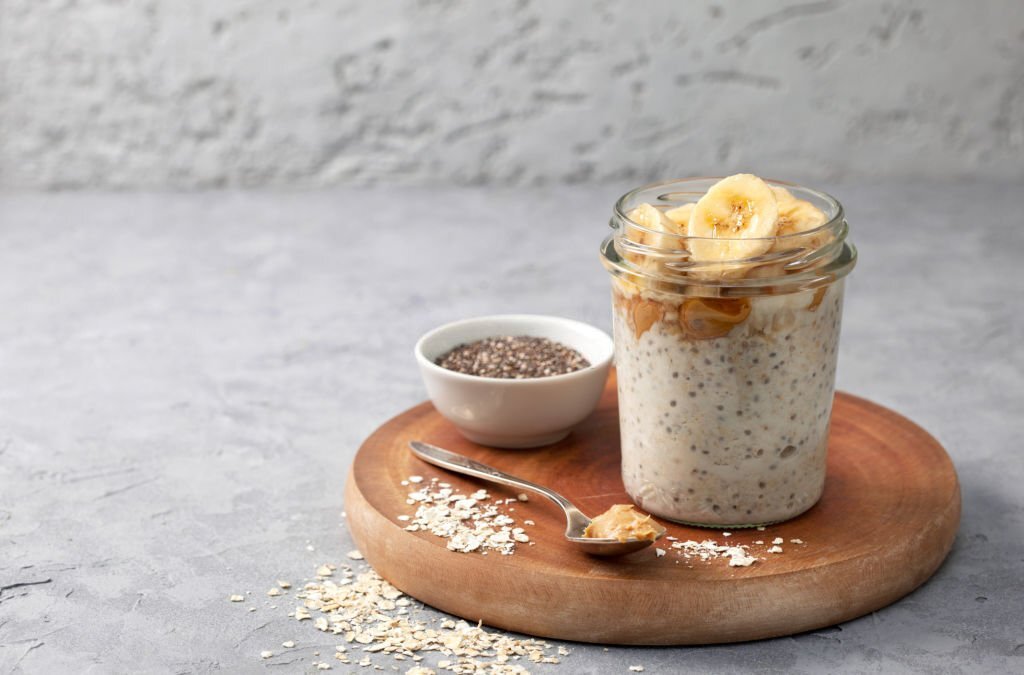 Put all these ingredients in a glass jar. Keep it overnight and use it the next morning.
2. Mango Dream Smoothie
Ingredients
One cup of frozen mango
One cup of almond milk
One cup spinach
One frozen banana
One tablespoon of hemp seeds
One scoop of bone broth protein
3-4 ice cubes
Blend all the ingredients using a blender. Serve with ice cubes.
3. Avocado Toast
Ingredients
One original rice cake
Half of an avocado
One boiled egg or you can use chickpeas, tofu, etc
Sprinkle everything with bagel seasoning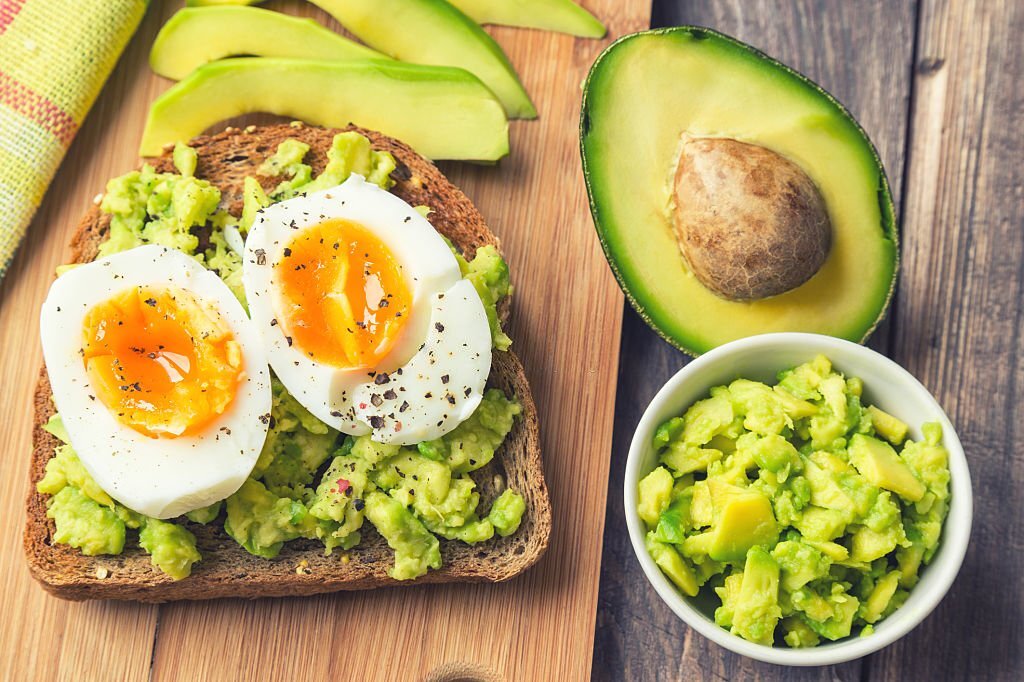 Take one rice cake and put some avocado pulp on it. Smash it using a spoon. Put eggs on the toast. Add bagel seasoning above.
You might also like to read: 8 Best Healthy Breakfast Recipes For Obese People!
Health benefits of the significant ingredients
Oats: Rich with antioxidants and soluble fibers, oats can be a superfood if you are trying to lose weight. Studies show that oats can help in lowering cholesterol levels and blood sugar levels. It can also give you a feeling of fullness which will reduce the tendency to overeat.
Chia Seeds: Packed with nutrition, chia seeds are a must-have in your food pantry. Research has proven that chia seeds can help burn the dangerous visceral fat around your bellies. It has other benefits like lowering blood sugar and improving your digestion.
Honey: Honey is packed with antioxidants and has proven benefits in keeping your heart health at normal status. It has antifungal and antibacterial properties too. Studies indicate that consistently drinking a glass of warm water with honey can aid in weight loss.
Hemp Seeds: As they contain a high amount of magnesium, they are clinically proven to protect your cardiac health. Studies also show that hemp seeds can bring down your blood pressure levels.
Avocado: Avocados contain oleic acid which is a group of healthy fat molecules. They are the storehouse of certain antioxidants that can improve your immunity and enhance your eye health. Research has also shown that eating avocado daily can reduce cholesterol levels and can protect your heart.
Eggs: These are an excellent option for a protein-rich meal and they also provide the necessary amount of nutrients and vitamins such as vitamin D for your body. Eating eggs daily has proven beneficial in improving your hair and skin and also aiding in weight management.
Sami Clarke's Popular Chocolate cookie milkshake smoothie
---
This is one of the popular recipes by Sami Clarke. You only need simple ingredients to make this healthy and delicious Chocolate Cookie Milkshake Smoothie. I have added the list of ingredients you need to prepare this smoothie. Check them out here:
Bananas: To make your smoothies nice and thick, go for frozen and ripe bananas.
Dates: These are rich in antioxidants so that you get the necessary protection from these to your body. Dates can add natural sweetness to your smoothies.
Almond Butter: These are plant-based and healthy. Adding these to your smoothies can enrich them with nutrients.
Vanilla Collagen: Collagen can add protein to your smoothie without changing its taste. Vanilla Collagen can make your smoothie change into a subtly-sweet flavor.
Chocolate Protein Powder: This can provide the necessary vitamins and minerals for your body. It can even increase your metabolism and speedily make your fat burn.
Cacao Nibs: These are made from grinding cocoa beans. They can provide an intense chocolate taste to your smoothie without sweetening it. It is similar to roasted coffee beans. The flavor can be a bit nutty and bitter.
Oat Milk: Oat milk can provide the necessary carbohydrates and iron for your body. It can add a thick and creamy texture to your smoothie.
Coconut Whipped Cream: This is considered a healthier alternative to regular whipped cream. And it can add a light and fluffy texture to your smoothie.
👉 Instructions to prepare
Blend all the above-mentioned ingredients in a blender using medium speed. Wait till the required consistency for the smoothie has been reached. Pour the smoothie into a large glass. You can add melted chocolate and coconut oil to design the glass. Serve with ice cubes.
Health benefits of the significant ingredients
Oat Milk: This is a healthy alternative to cow's milk as they contain fewer calories and more nutrients. Oat milk is rich in nutrients such as proteins, fibers, calcium, etc.
Almond Butter: These are monounsaturated fats that can be beneficial for your body. They also contain Omega-3 fatty acids that can protect your cardiac health.
Coconut Whipped Cream: These are healthier alternatives to regular whipped creams as they are dairy free and purely vegan. Coconut Whipped Cream is also rich in nutrients such as calcium, manganese, -B-vitamins, etc.
Vanilla Collagen: Studies have shown that collagen can help with fat-burning and weight loss. Regular intake of collagen has proven benefits in fighting inflammation and improving skin health.
Also read: Does Collagen Make You Gain Weight?
The Bottom Line
---
As we reach the concluding part of this article, we can understand the role meal plans play in keeping a good and healthy lifestyle. Sami Clark has already gained her social media presence from her impeccable fitness tips and diet plans that have millions of fans. Many of her fans follow her through social media channels such as Instagram and YouTube. It is worthwhile to follow her as she teaches us to incorporate a healthy lifestyle and how to eat in a manner that combines taste and health. Preparing a meal plan in advance can keep us away from binge eating and save a lot of time. This also promotes healthy and mindful eating that can help in weight loss and accelerated metabolism. In total, one can invariably say that the meal plans and recipes delivered by Sami Clarke are helpful and entertaining at the same time.