Madelyn Cline Weight Loss: How She Managed To Lose Weight!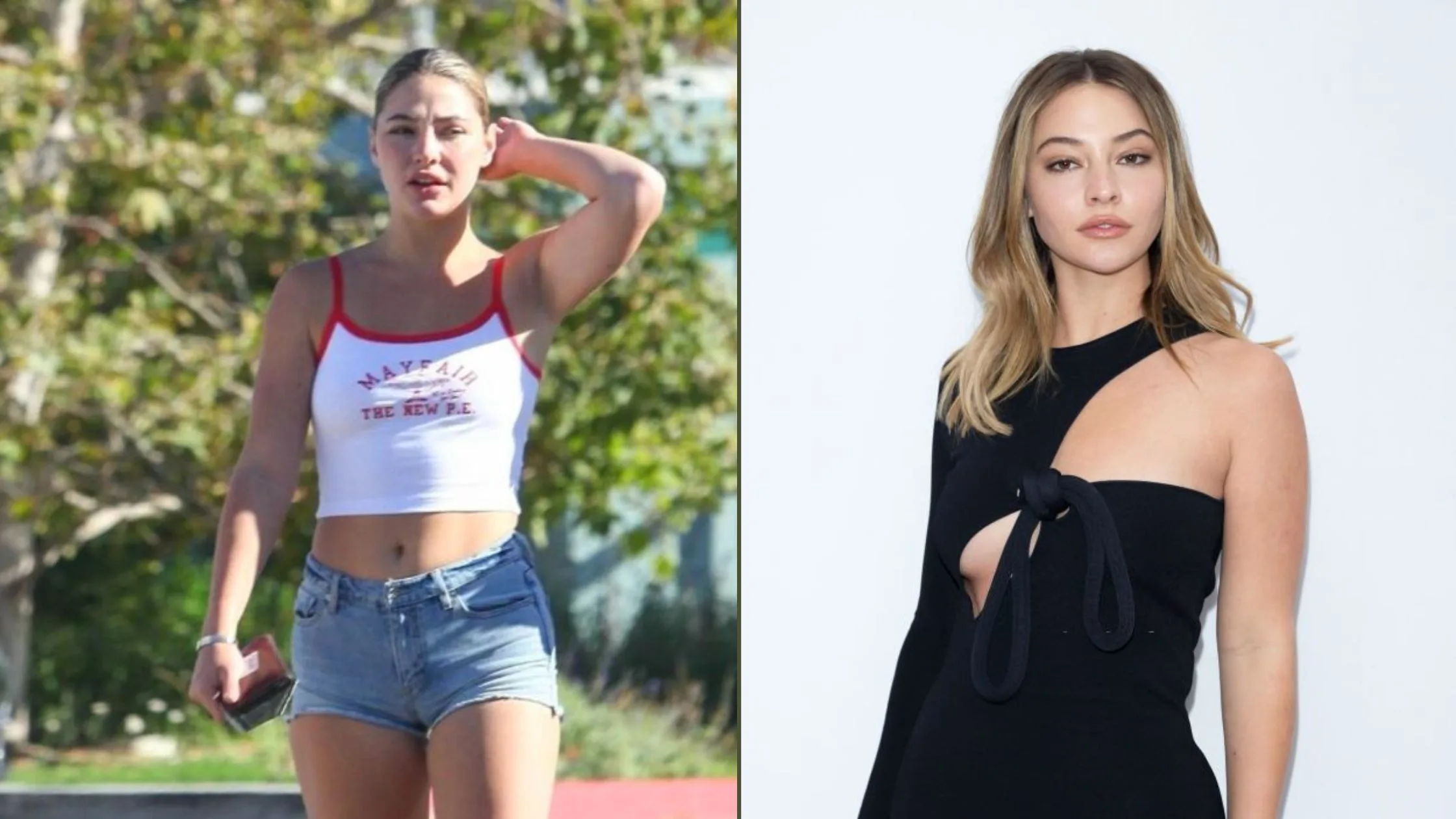 Can you believe that Madelyn Cline once hated her body? Shocking, isn't it? Well, sadly, it is true. She had a long-term struggle with body dysmorphia and eating disorders. But how did she become like this? What is the secret behind her stunning figure and body?
Weight loss, even for celebrities is not an easy walk. This article details the hardships faced by Madelyn Cline in her weight loss journey and how it changed her relationship with her body. Engulf in an inspiring reading journey that can motivate you to lose some weight!
Who Is Madelyn Cline?
Popular for her role as Sarah Cameron in the Netflix teen drama series, Outer Banks, Madelyn Cline is an acclaimed American actress and model. The actress has already made her place in Hollywood by associating with famous movies and TV shows such as Stranger Things, Boy Erased, The Originals, Vice Principals, etc.
Her role as Whiskey in Rian Johnson's Netflix mystery film, Glass Onion: A Knives Out Mystery (2022) gained much attention.
Madelyn Cline's Body Measurements
| | |
| --- | --- |
| Body Status | Measurements |
| Height | 5 ft. 6 inches or 1.67 m |
| Weight | 59 Kg |
| Age | 25 years |
| Chest | 34 inches |
| Waist | 27 inches |
| Hips | 36 inches |
| Eyes color | Brown |
| Hair Color | Brown (Natural) |
| Dress Size | 6 US |
| Shoe Size | 6 US |
Madelyn Cline Weight Loss Journey 
In her latest Instagram posts, she can be seen flaunting her strong abs. Among this fuss, the weight loss journey of Madelyn Cline has become the hottest topic again. Being the central character of the Netflix teen drama, Outer Banks, she is in preparation to set the third season on fire.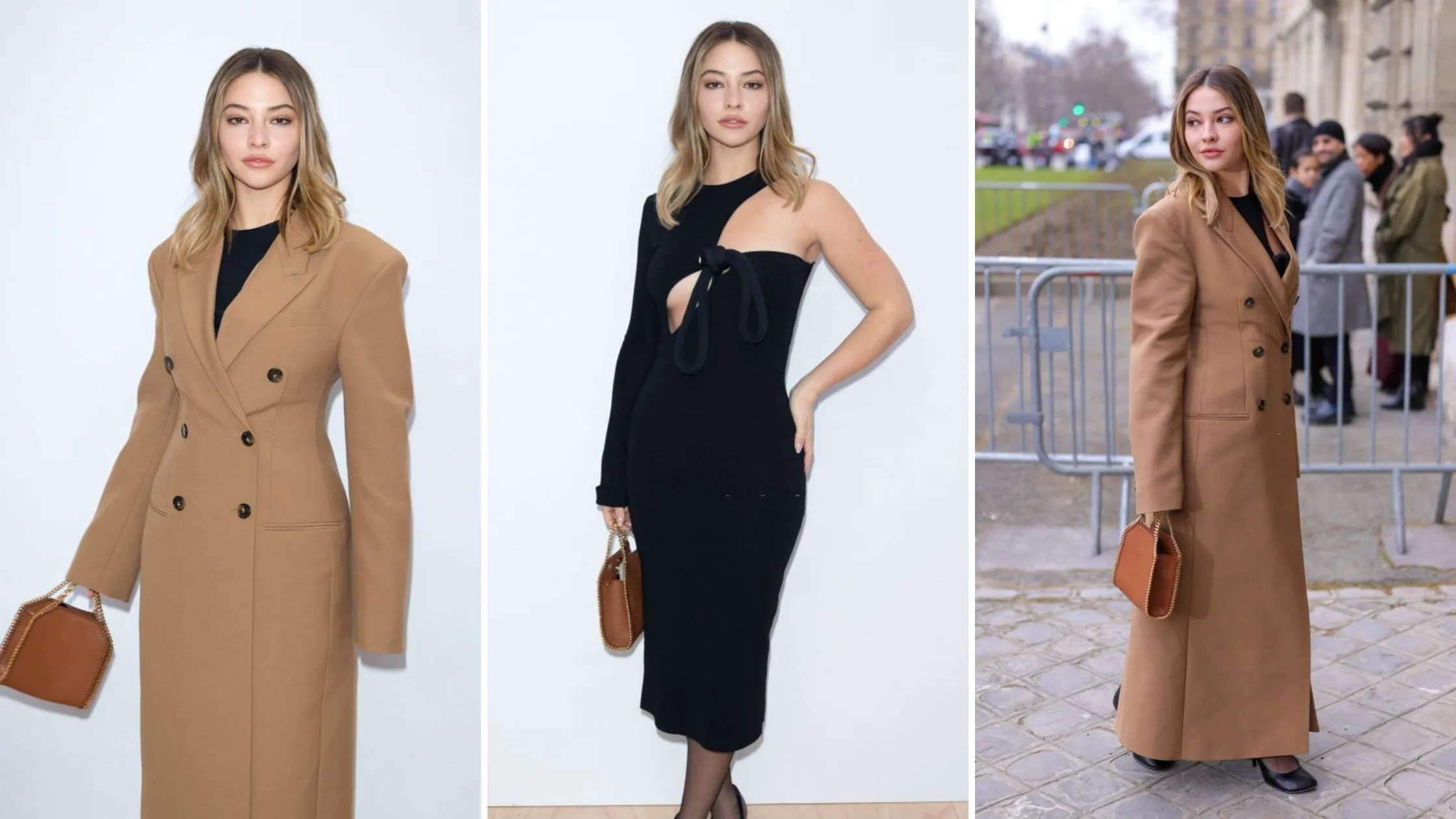 From her appearance in the series and her posts on Instagram, it is clear that the actress is looking more pretty and healthy than ever. But the truth is Madelyn's weight loss journey was not a cakewalk. She revealed in a previous interview with Women's Health that as a teenager, she had suffered from eating disorders.
Her battle with eating disorders and body dysmorphia had taken a toll on her body. It was through her mother's support, she embarked on a journey to self-acceptance and weight loss. To the latest reports, the actress had lost around 15 pounds during the shoot for the Outer Banks.
She achieved this by following a consistent workout and a healthy diet.
What is Body Dysmorphic Disorder?
Madelyn Cline's weight loss journey was filled with the bitterness of struggles. As told earlier, she had suffered from Body Dysmorphic disorder. Around 2.4% of the general population suffers from this condition.
People who struggle with this condition have obsessive thoughts that they have physical flows which might be not true in reality. BPD has common attributes with eating disorders such as Anorexia Nervosa or Bulimia Nervosa. These people will have a constant fear of gaining weight and as a result, they will avoid eating and engage in extreme measures of fitness to lose weight.
Also read: Brianne Howey Weight Loss: Raises Eating Disorder Fears Among Fans
Madelyn Cline's Diet
In some of her previous interviews, the 25-year-old actress has revealed her struggle with eating disorders. As a result, she consumed a lot of processed foods and sugar. This made her health worse. Soon she realized that she had to cut unhealthy foods from her diet.
Her weight loss journey started by eliminating these junk foods and crash diets. She started to eat a lot of vegetables and fruits. Her diet also includes lean protein, healthy fats, etc. Along with that, she drinks a lot of water to keep her hydrated and full.
What does she eat in a day?
Madelyn follows a plant-based diet and can be called a vegan. She tries to include a lot of protein and vitamins in her diet, Here is a list of food that she consumes in a day.
Breakfast


◼ Pacific Green Smoothie
◼ Jumbo Chickpea Pancake
◼ Blueberry Oatmeal Waffles
Lunch


◼ Broccoli and Beans Salad
◼ Veggie Soup
◼ Brussels Sprouts Salad with Crunchy Chickpeas
Snacks


◼ Almond Butter
◼ Hummus & Kale Chips
Dinner


◼ Vegetable Paella
◼ Boiled veggies
◼ Green leafy salad
Madelyn Cline's Workout Routine
Being one of the fittest people in the industry, Madelyn follows a consistent workout regime. She engages in a variety of exercises, such as cardio, weight lifting, core exercises, etc. She goes to the gym 5 days a week and practices for an hour straight.
Along with that, she spends some minutes of her day for meditation which benefits her mind and soul. Below are some of the exercises she does constantly and how it benefits her body.
✅ Cardio
As her daily fitness regime, Madelyn engages in 20-30 minutes of cardio. Cardio exercises are excellent for your cardiovascular system. It can raise your heart rate and improve blood flow. Studies have shown that a consistent cardio routine can reduce the risk of certain conditions.
These include heart disease, obesity, metabolic syndrome, stroke, high blood pressure, etc. Madelyn engages in certain kinds of cardio routines such as Burpee pull-ups and lateral band walks.
✅ Weight lifting
Madelyn is a big fan of weightlifting. As the name suggests, it can be highly beneficial to lose weight. Also, it can accelerate your metabolism. Weight lifting can increase your muscle mass and help you get stronger bones. It can also improve joint flexibility.
✅ Lateral band walks
These exercises tone the hip abductor muscle groups. They usually include the glutes, thighs, and hips. Madelyn engages in lateral band walks as they can stabilize her knees and hips. It can also prevent injuries from overstretching.
✅ Burpee pull-ups
This is one exercise that Madelyn follows as part of her Cardio routine. Burpee pull-ups are highly beneficial in burning calories and improving your cardiovascular health.
Below is a table of some of the major weight-lifting exercises and the muscles that work up. Check them out here.
Weight lifting exercises
Muscles they work
Push-ups


◼ Triceps
◼ Pectoral muscles
◼ Shoulders
Chest Press


◼ Pectorals (chest)
◼ Deltoids (shoulders)
◼ Triceps (arms)
Squats


◼ Gluteus maximums, minimus, and medius (buttocks)
◼ Quadriceps
◼ Hamstrings
◼ Adductor
◼ Hip Flexors
◼ Calves
Deadlift


◼ Hamstrings
◼ Glutes
◼ Back
◼ Hips
◼ Core
◼ Trapezius
Pull-ups


◼ Biceps
◼ Lats
◼ Deltoids
◼ Rhomboids
◼ Core
Rows


◼ Latissmus Dorsi( Middle back)
◼ Rhomboids (Between shoulder blades)
◼ Trapezius (Neck, shoulders, and upper back)
◼ Biceps brachii (front of the upper arm)
Curls


◼ Biceps brachii
◼ Brachialis
◼ Brachioradialis muscles
Dips


◼ Triceps
◼ Anterior deltoid
◼ Pectoralis muscles
◼ Rhomboid muscles
Shoulder Press


◼ Trapezoid
◼ Deltoids
◼ Triceps
Planks
◼ Abdominal muscles
◼ Back muscles
◼ Hip Flexors
◼ Posterior (Back) Leg Muscles
Tips for a healthy body and mind from Madelyn Cline
Even midst of her busy schedule, Madelyn tries many ways to improve both her mental and physical health. Below are some of the tips from this celebrity that can be helpful to improve your mental and physical fitness. Check out these tips here:
Madelyn appreciates an active lifestyle that engages her body and mind. She is known to have a greater affinity for outdoor sports such as horseback riding and skiing. According to her, these activities provide a great source of adventure and energy for her. They also help her be in good shape and mood. 
These seemingly simple words are the motto that Madelyn lives by. In her every visual presence, this undaunting spirit of confidence is visible. Madelyn is a great model for every woman to embrace their body as it is and to be confident regardless of what society has to say. 
She thinks workouts should be fun, not hard. In her everyday fitness routine, Madelyn tries to incorporate smart and fun tactics in her workouts. This makes them entertaining and useful at the same time. 
Along with everything else, Madelyn considers eating healthy is the key. She avoids junk food and sweets. Her diet usually contains vegetables and fruits that can provide her with nutrient intake.
The Bottom Line
On navigating through the article, one can understand the ways that led to weight loss of Madelyn Cline. This 'Outer Banks actress with her amazing physique, had to struggle with a body dysmorphic condition.
It was with the help of her mother, she regained her confidence and started accepting her body. Madelyn is an ardent fitness enthusiast and believes in eating healthily. She is an outdoor person who follows an active lifestyle. Her weight loss journey is structured and systematic and can be a true inspiration for many.