Kim Kardashian Reveals Her Workout Routine While Listening To Taylor Swift's Music!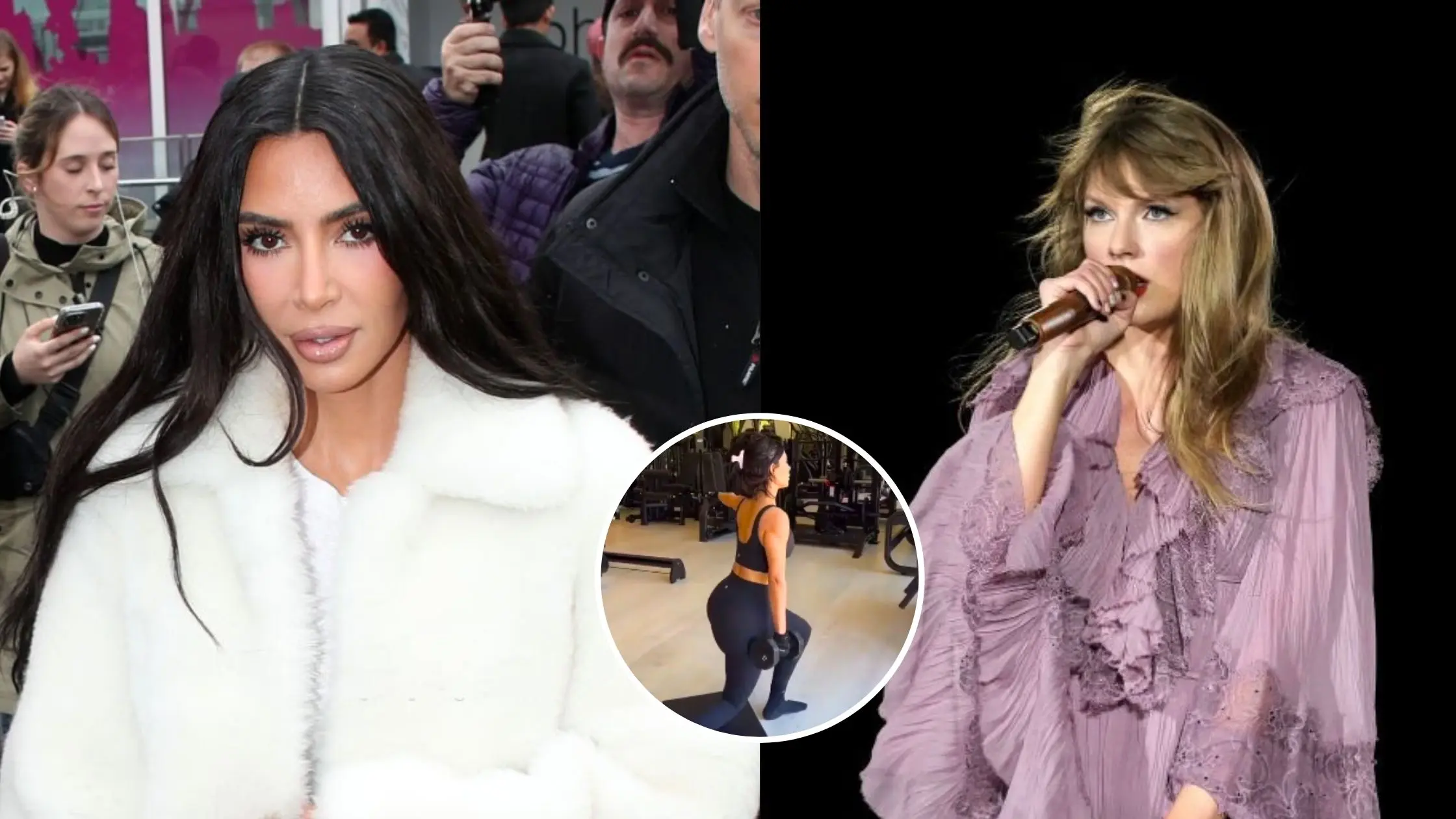 Past is past. Well, it is at least the case for Kim Kardashian and Taylor Swift. The earlier feud between Kim Kardashian and Taylor Swift has become a memory. In a recent Instagram story, Kim Kardashian shared that she works out listening to Taylor Swift. 
According to Kim, it gives her the energy to push through. Well, this is happy news for the fans of both celebrity icons! Dive into the news to know more about how Kim Kardashian does her workout routine by listening to Taylor Swift!
Kim's Motivational Music Taste For Workouts
In an Instagram story posted on Sunday, March 26, Kim Kardashian shared a glimpse of her daily workout. Her morning workout routine includes two hours of lifting weights with the backdrops of some killer motivational music! Wearing a black bra along with matching leggings, Kim can be seen lifting a large dumbbell across her neck in the story.
According to her, it has been three months since she started working out with @senada.greca. She lifts weight for 2 hours daily and continues this for 5 or 6 days a week.
As per the reality star, her initial goal was to gain muscle and increase her endurance. In the story, she shares that she can see the results already and is proud of this commitment.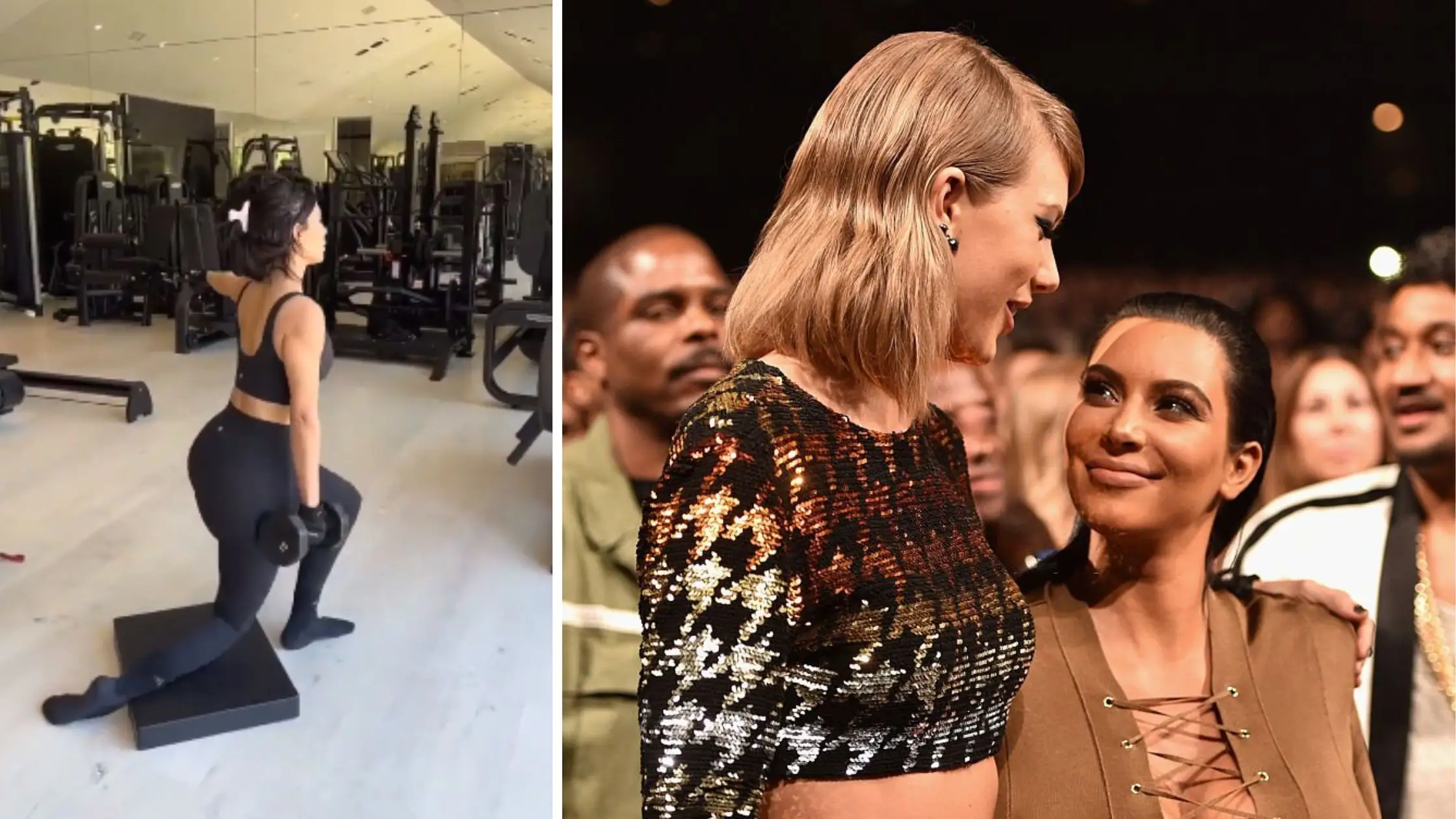 The story showcases further details of her workout. She starts her workout by standing in a split stance before going further to demonstrate lateral squats with a band around her thighs. The beauty mogul holds a weight of 40 pounds and added that she accompanies it with four sets of squats on each side.
Check out: Is Kim Kardashian Losing Weight? Fans Worry About Her Thin Figure!
In the story, Kim can be seen working out in the background of some inspirational gym music. Her workout music includes You Need To Calm Down by Taylor Swift from her 2019 album Lover. The revelation that Kim listens to Taylor for workouts has come as a surprise to her fans. This is because the two had a feud between them earlier. 
Also read: Lady Gaga Praises Taylor Swift For Opening Up About Her Eating Disorder
The well-known clash between Kim and Taylor sparked in 2016 when a line from Taylor's song "Famous" called out Kanye, the ex-husband of Kim. Kanye replied to this by making a rap mocking Taylor. This sparked a series of disputes between them.
In the background of this, in June 2016 Kim publicly referred to Taylor as a "snake" in one of her past social media posts. This aggravated the tension between them and fumed the differences. 
But eventually, the spark of this drama between them faded down and both moved on. In 2021, Kim even admitted in an interview that she loves Taylor's music.
Anyway, the current revelation coupled with this can be seen as proof that both celebrity icons wish nothing but only good for each other. And both of them have moved on from their past feuds and indifferences.