How Did Khloe Lose Weight? Inspirational Weight Loss Story!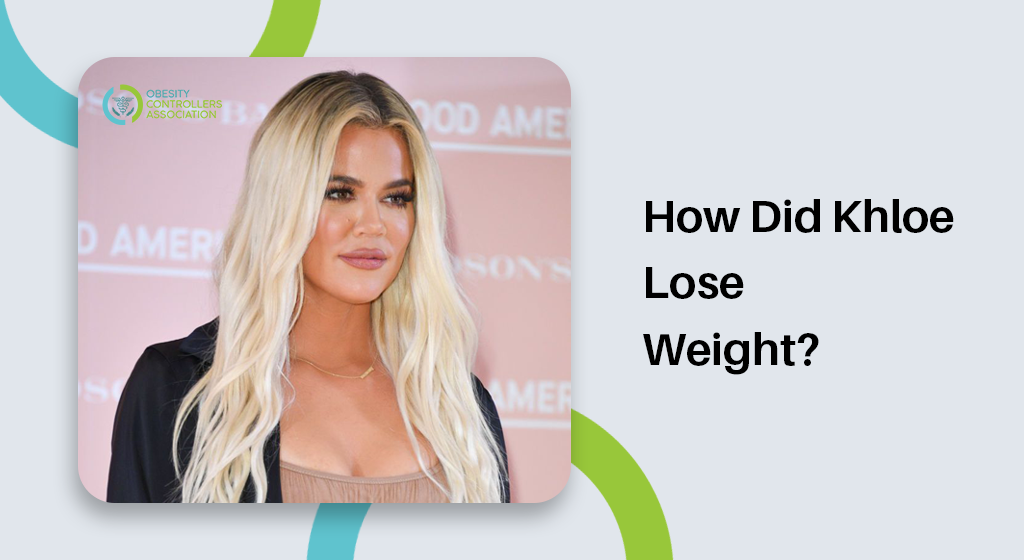 Khloe Kardashian is the youngest in the list of the first generation of Kardashian who Rose to Fame with the family's own reality TV show, Keeping Up With The Kardashians, which was first started in 2007. Khloe is an American TV personality and also hosted her own talk show, Kocktails with Khloe. Along with her siblings, Khloe has always been in the limelight and has gone through multiple body modifications over the year.
How Did Khloe Lose Weight?
But recently she is in the headlines due to her major weight loss which is one of her major transformations as she has lost a commendable 40 pounds after her delivery. Losing weight post-pregnancy is not everyone's cup of tea and on top of that Khloe has always been on the chubbier side due to unhealthy practices.
After her delivery, she got serious about what she puts in her body and it worked like wonders as she is living her best life with her baby and glowing with confidence in her new body. To know how Khloe Kardashian lost those extra pounds stick to this article. This article will reveal all the secrets used by her, so let's get started.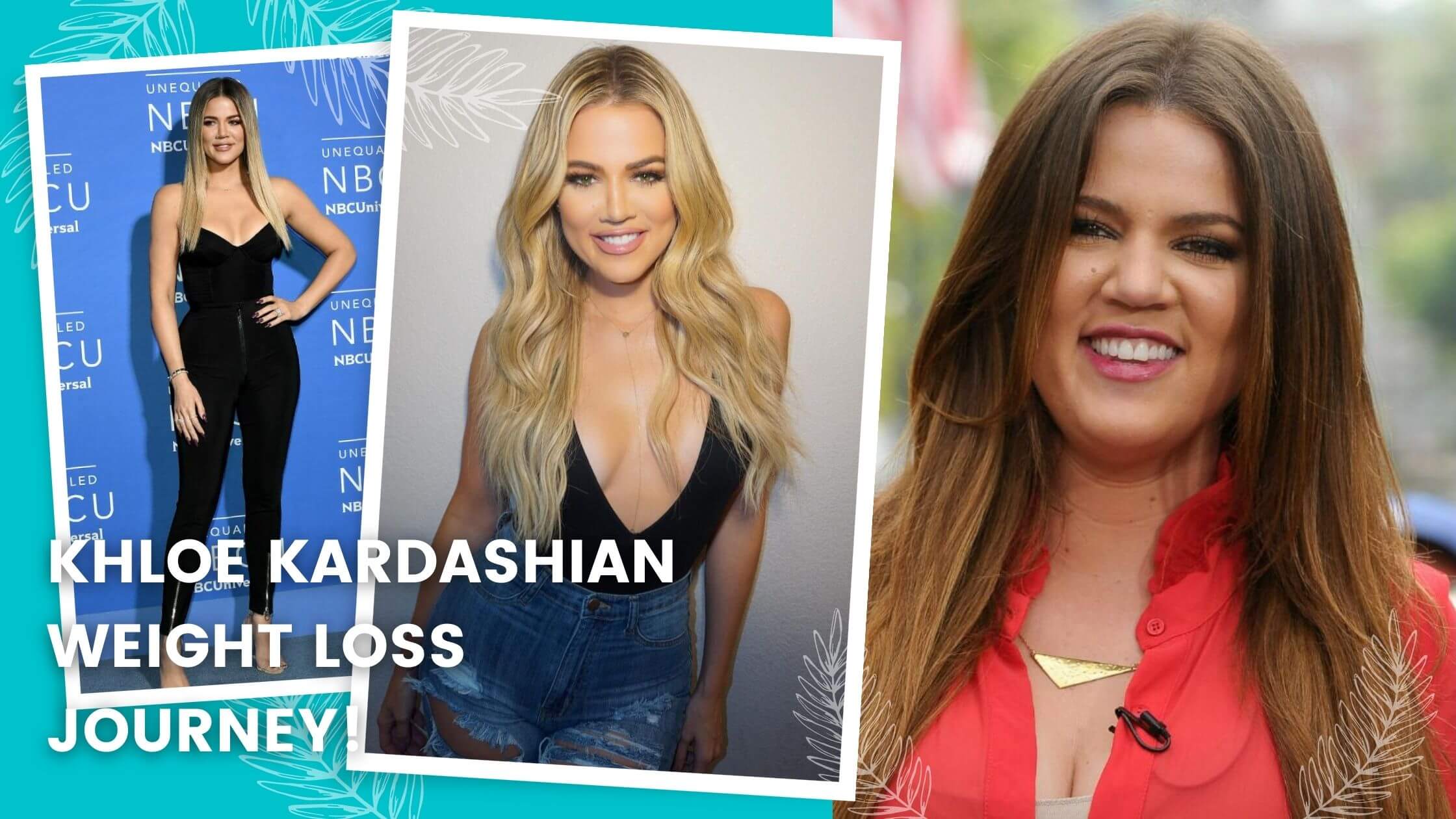 What was the motivation behind Khloe Kardashian's major weight loss?
Well losing 40 pounds is not easy and neither does it happen over the night, especially when you have bad eating and lifestyle habits. In an interview, Khloe said that she was always chubby and did not care about the way people defined her. She used to reply to them mockingly and used to laugh at things instead of letting them hurt her.
But her divorce turned bad for her and she was going through a stressful time. Leaving everything behind she turned it into a positive chance to transform her body as well as her life. This positivity helped her to cope with the extreme stress of divorce and channel the negative energy by working out. The gym was Khloe's escape. Staying fit has become a big part of Khloe's life and she even managed to maintain her fitness and kept the lost pounds away through the lockdown.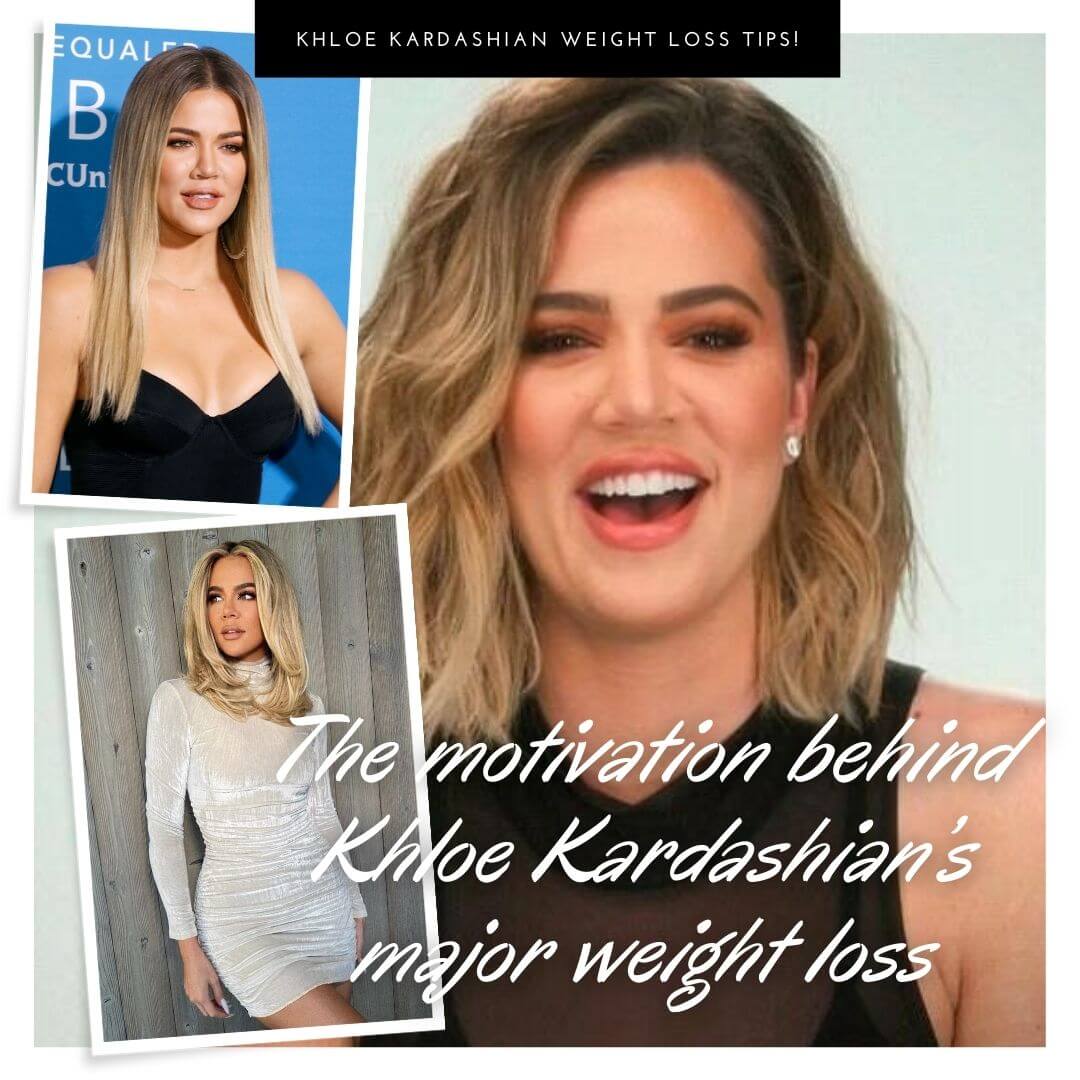 How did Khloe Kardashian lose weight?
Khloe never believed in quick weight loss because she knew it would not sustain her and changed her lifestyle to weight loss. Khloe Kardashian dealt with a cycle of weight loss and weight gain but eventually made more sustainable and long-term changes to her diet and exercise.
Later in an interview, she stated that her weight loss was a very slow process but she didn't look forward to losing 20lbs in 20 days. Her goal was different as she wanted to feel strong emotionally and for that, she started to eat healthily and work out to shed the flab.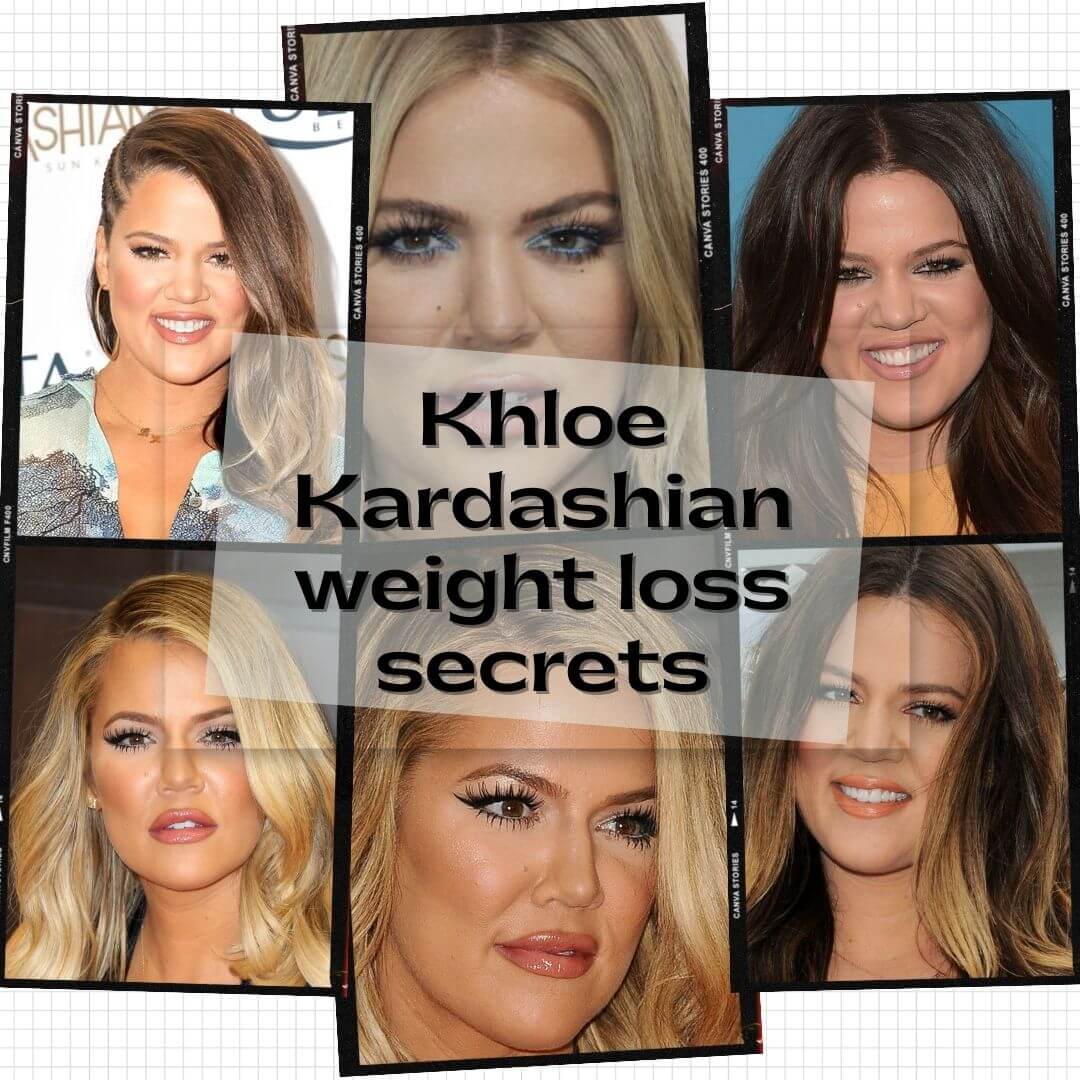 Khloe Kardashian weight loss diet:
The main person behind her amazing diet plan is Dr. Philip Goglia and the diet plan is designed to be low on carbohydrates and rich in proteins. Khloe revealed that she followed a dairy-free and low-carb diet. There were eight meals in her diet plan in which she preferred eating oats and asparagus which is very beneficial for her gut health. Along with that, she had a lot of iron-rich vegetables such as spinach and beets.
Another thing that Khloe Kardashian follows in her weight loss diet is that she doesn't eat carbs at night. Eventually, her doctor recommended including some healthy carbs during the night when she was breastfeeding and so on her doctor's advice she started consuming yams and rice. 
We all know that hydration is the main component of any weight loss journey and Khloe ensures that she drinks enough water throughout the day. She drinks an ounce of water per pound of her body weight and makes sure that her intake is that of the required amount of water needed for her body. She loves to be hydrated and we can also see how healthy and glowing her skin is. Although her diet doesn't need to be the same for months or weeks.
Khloe's diet varies depending upon her requirements but one thing is always for sure her diet is not restrictive. At times you can also see her enjoying a Margherita pizza or an In-N-Out burger in her social media posts. Her utmost belief is that for losing weight it is not necessary to force your body through a weight loss journey as it is not sustainable in the long run.
She also believes that for achieving something in the long run changing your lifestyle can make it a lot easier. Having the same thing for weeks can be monotonous at times and will also not help you with the results in the long term. Although she enjoys having her favorite food, it doesn't mean that she lets go of her goals and benches that easily.
She likes to maintain moderation and according to her, a good and sustainable diet is the key to a healthy lifestyle. With the help of an expert, Khloe has managed to find what works the best for her and sticks to it. She loves to follow a keto diet and has also given up on dairy. She has switched to almond milk but her love for cheese is still constant. However, she has found that she can lose weight quickly once she is off dairy.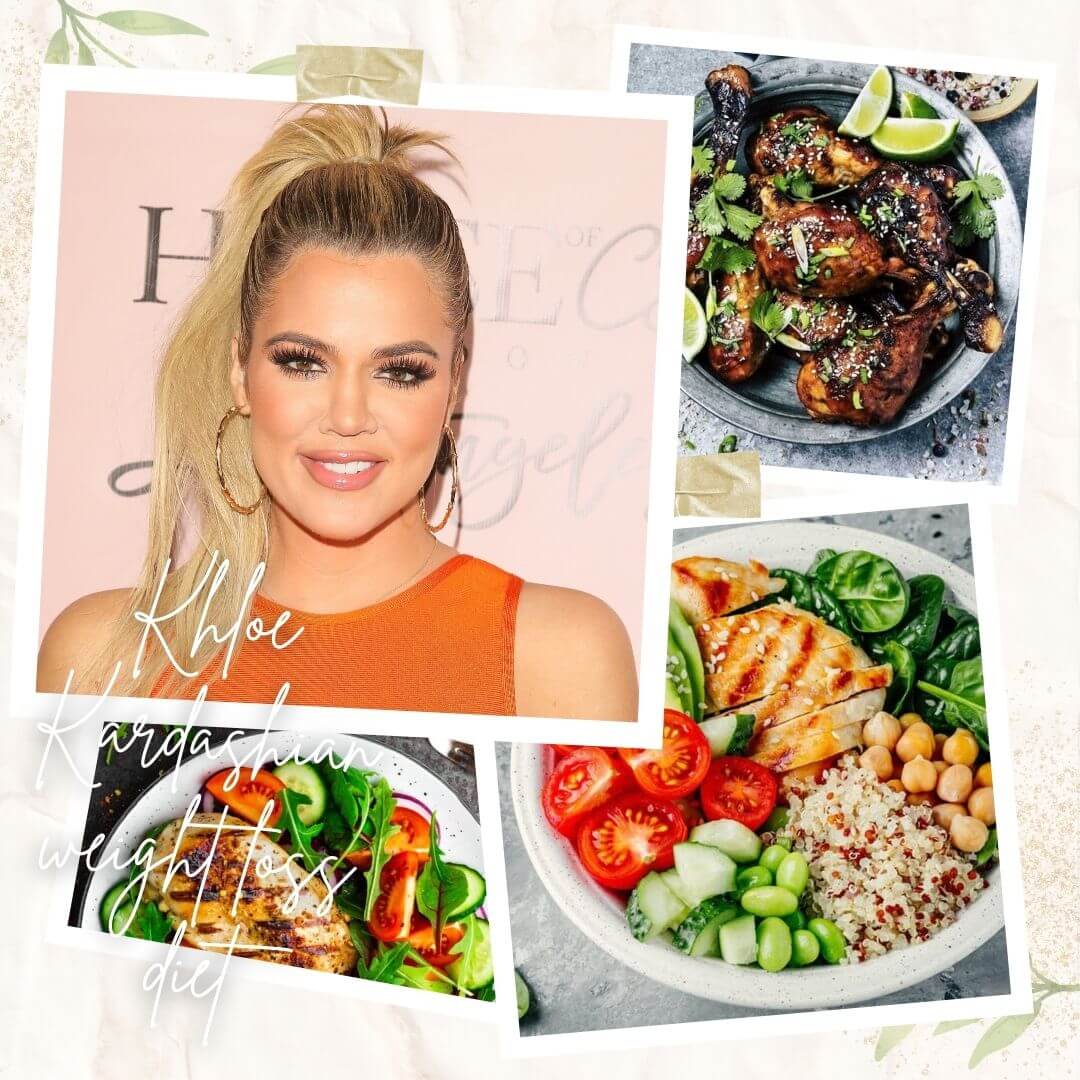 She starts with a pre-workout snack of almond butter and an apple. For her breakfast, she has eggs, oatmeal, blueberries, or strawberries. At lunchtime, she has grilled skinless chicken breasts, vegetables, sweet potatoes, and a small portion of rice.
After lunch, she has cherry tomatoes, nuts, or any other fruit for snacks. For her dinner is the most important part and for that, she has a piece of grilled fish, green leafy veggie salad with sunflower seeds, and oil-based vinaigrette dressing. At last for dessert, she eats a piece of fruit. This diet plan is not constant and keeps changing with time. 
How does Khloe's diet work?
Khloe prefers a healthy dose of protein and carbs as her pre-workout meal. The components she eats provide a good shot of protein and help to keep the energy level high.
Large flakes of oats have more fiber as compared to the small ones which help her to stay full for a longer duration and fiber also prevents the absorption of fat molecules by encapsulating them. Blueberries and strawberries provide an extra dose of vitamins and minerals by adding sweetness.
Grilled chicken breasts provide protein and veggies provide dietary fiber, vitamins, and minerals. Rice and sweet potatoes offer a good amount of carbs.
Green leafy vegetables with sunflower seeds are a light meal and are a great source of healthy fats. Fish helps to build muscle and are a good source of lean protein and omega-3 fatty acids. The components included in the dessert helps to control blood glucose levels.
Khloe Kardashian follows a simple diet that's not too drastic and it is easy for her to be consistent with it. Apart from that, Khloe's workout routine and secret weight loss tips help her to avoid gaining weight back.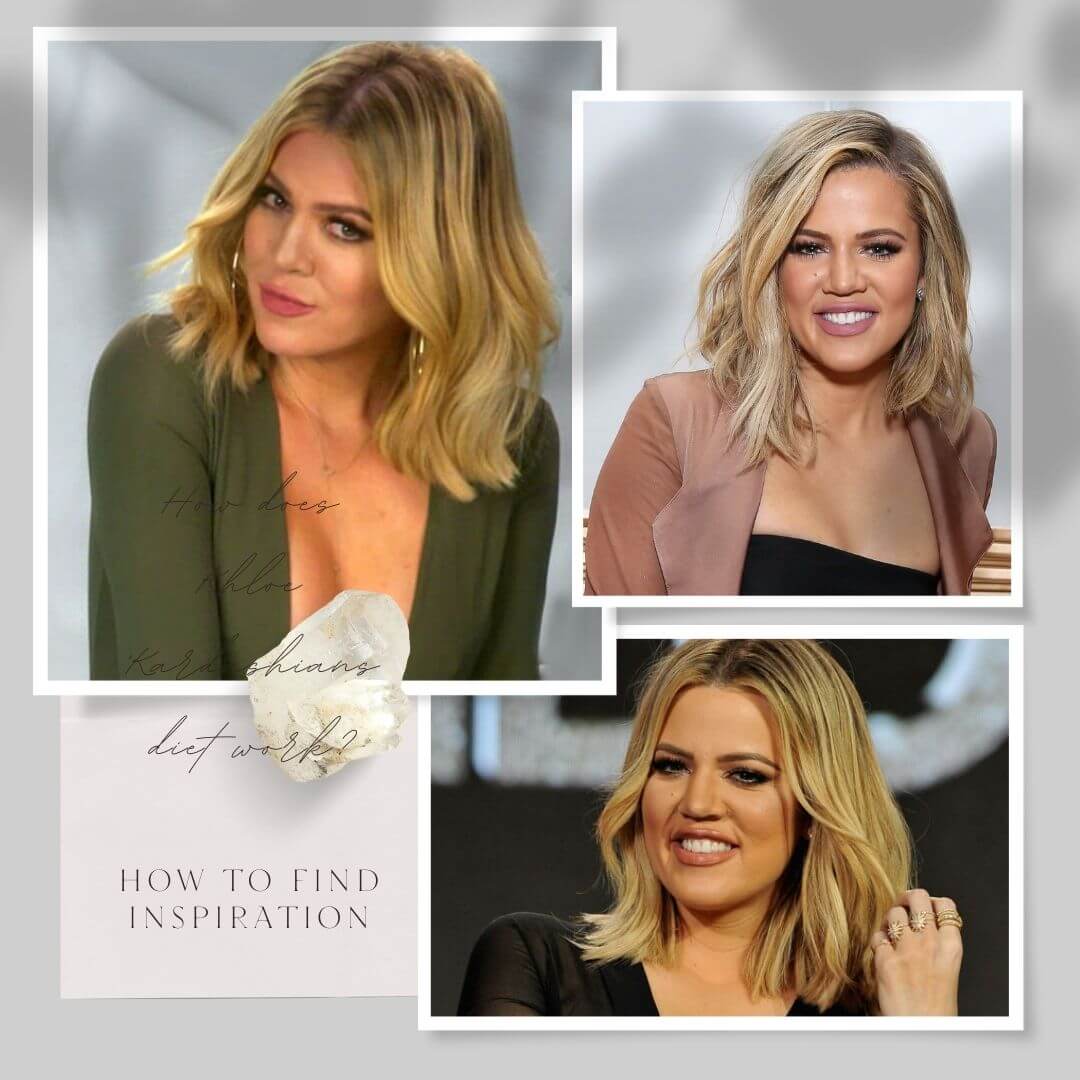 Khloe Kardashian work out routine:
Khloe Kardashian gives utmost importance to working out and spends quite a little time in the gym. Her workout routine is inclusive of strength training, running on the treadmill, and jumping rope for 30 minutes.
Khloe's personal trainer, Gunnar Peterson revealed her workout routine which included jumping racks- 25 reps, deadlifts- 12 reps, split jacks- 26 reps, bent over raises- 20 reps, jogging in place- 60 seconds, lateral walks- 12 steps each direction, close-grip push-ups- 10 reps, regular-grip push-ups- 10 reps, Bulgarian split squats- 8 reps each side, superman- 10 reps, and biceps curls- 15 reps.
Weight loss tips by Khloe Kardashian:
Drinking enough water – It is critical to drink enough water. You run the danger of being dehydrated if you don't drink enough water each day. It aids in weight loss, and Khloe Kardashian recommends that you consume 4 liters of water every day to be fit.
Healthy food – If you want to stay in shape or lose weight, you need to eat a nutritious diet. You may maintain your health without going to the gym if you eat a nutritious diet.
Reduce junk food and avoid dairy products – Junk foods are extremely unhealthy, as they are high in empty carbohydrates, which can lead to blood sugar imbalances and insulin resistance. It also raises your salt levels, which can cause your body to retain too much water, resulting in bloating.
Surround yourself with healthy food – Keep yourself surrounded by good foods if you want to stay healthy. Once you begin, you will have no choice but to consume them, and you will be in shape in less than a month.
Avoid overworking– Don't overwork your body on the diet, enjoy a cheat meal once a week. A cheat or indulgence raises leptin levels, signaling to your body that you are not extremely hungry and should continue to burn fat. Knowing that you can have cheat meals once in a while may make it simpler to stick to a healthy diet for the rest of the week.
Give a chance to intermittent fasting – Intermittent fasting is a cycle between eating and voluntary fasting as it helps in lowering your calorie intake and fasting for limited hours each day or eating only one meal a few days a week, you can assist your body burn fat.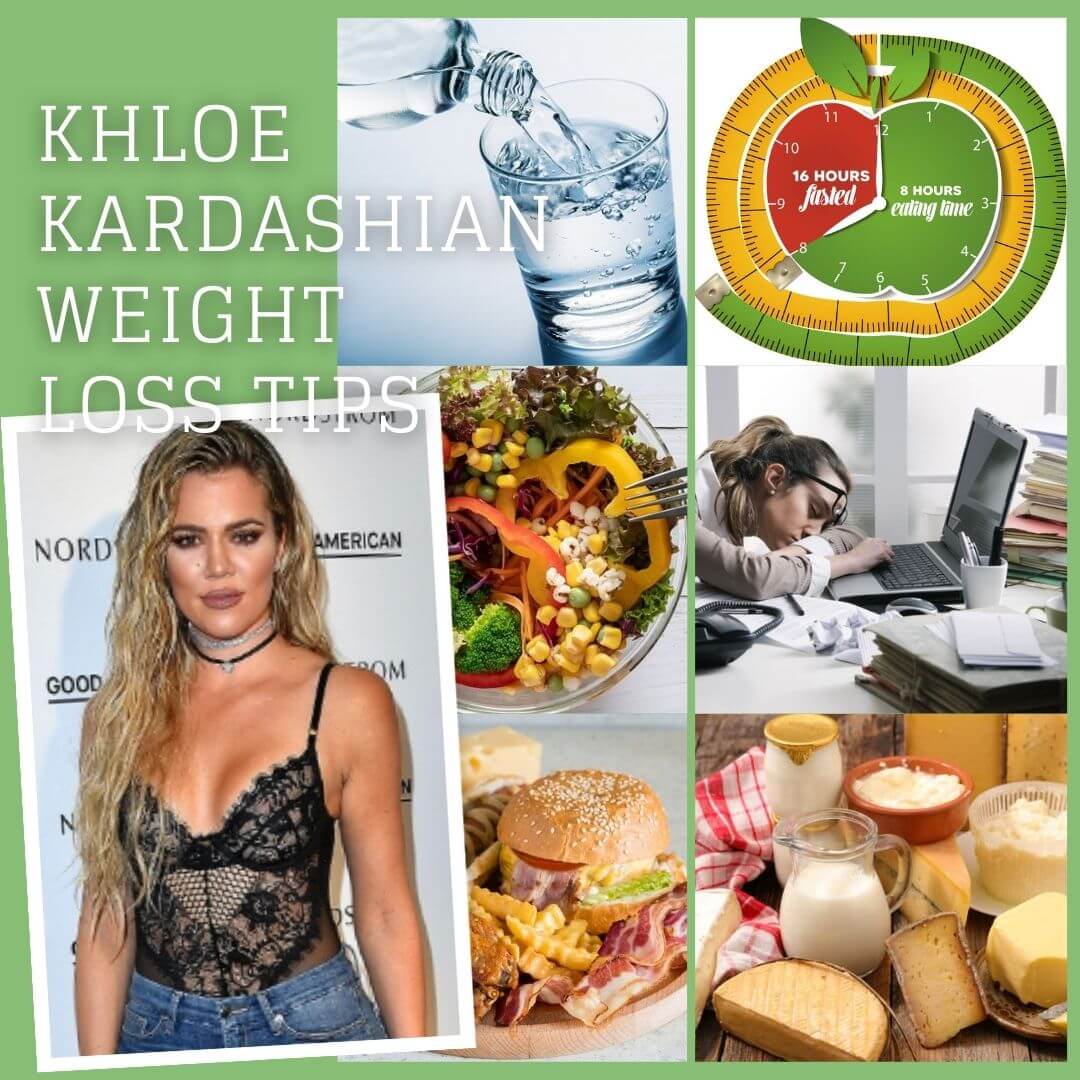 Khloe Kardashian's weight loss journey has been inspirational and impressive for many people around the globe. Apart from having many people such as fitness coaches, dieticians, and cosmetic surgeons to help her achieve the body she wants, her willpower was the main character.
Khloe's willpower helped her a lot. The main objective behind this is to push yourself and raise the bar. If you want to be fit in your life and want to achieve your desired figure then you have to train yourself to follow a healthy routine and you will lose weight easily. So get up, set your goals, and work towards them with all your energy and determination.