Healthy Overnight Oats Recipe For Weight Loss – Flat Stomach Foods!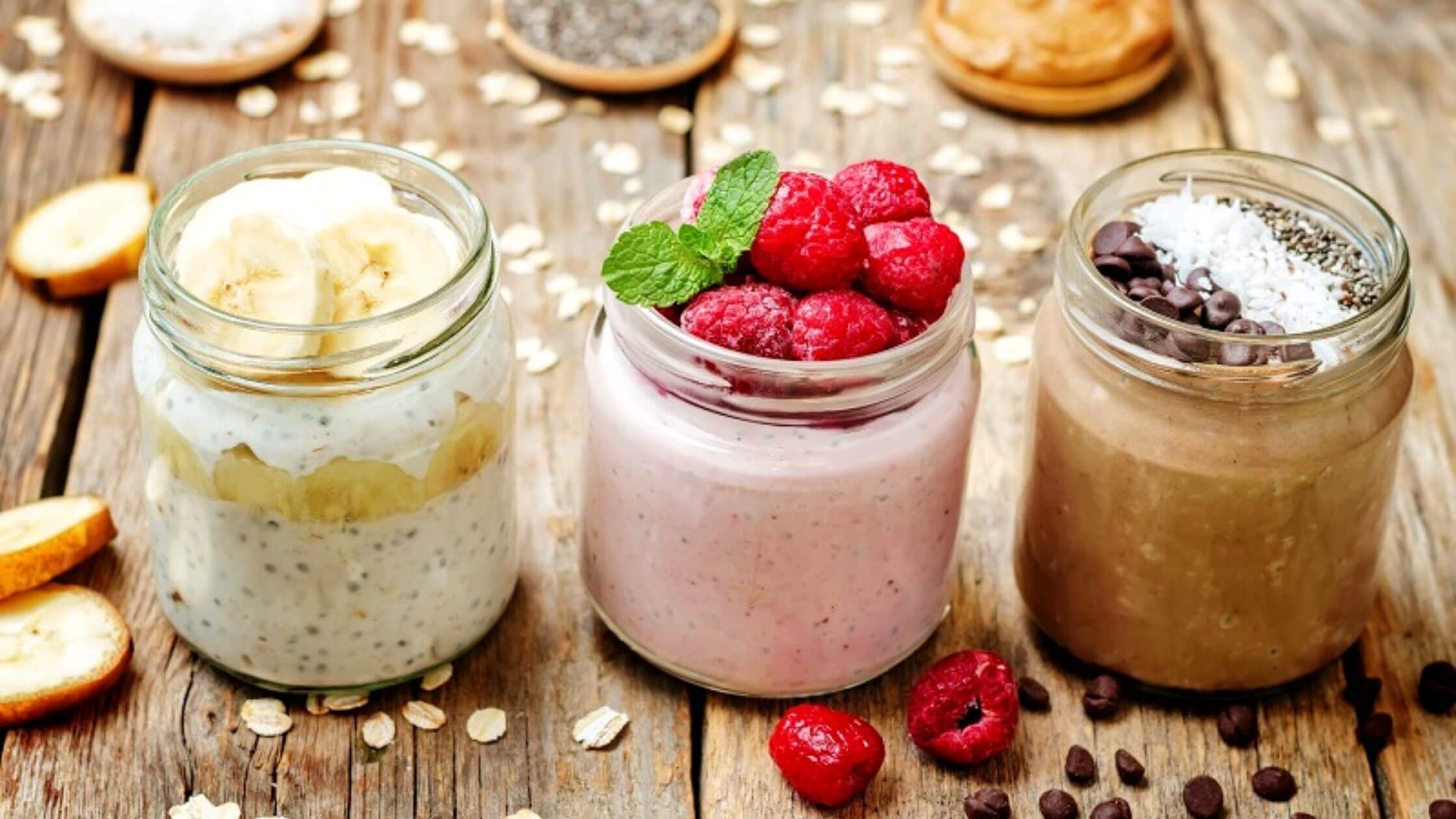 Overnight oats are the magic oats that happen overnight. In technical terms, overnight oats are an alternative way of preparing oatmeal during the night when you are sleeping and do not involve any cooking or traditional methods of boiling oats.
The oatmeal is prepared by mixing oats with water, milk, or a dairy-free alternative, and left in the fridge overnight or a minimum of two hours.
Easy Overnight Oats Recipes: How To Prepare Oats For Weight Loss?
Overnight oats should be hydrated and soaked properly by absorbing the liquid and other ingredients. The procedure will soften them up and form a delicious texture that makes for a portion of healthy and light breakfast food.
You can add some ingredients like chia seeds, vanilla, chocolate chips, cocoa powder, peanut butter, and fruits like blueberries, bananas, and others, to enhance the taste of your breakfast oatmeal.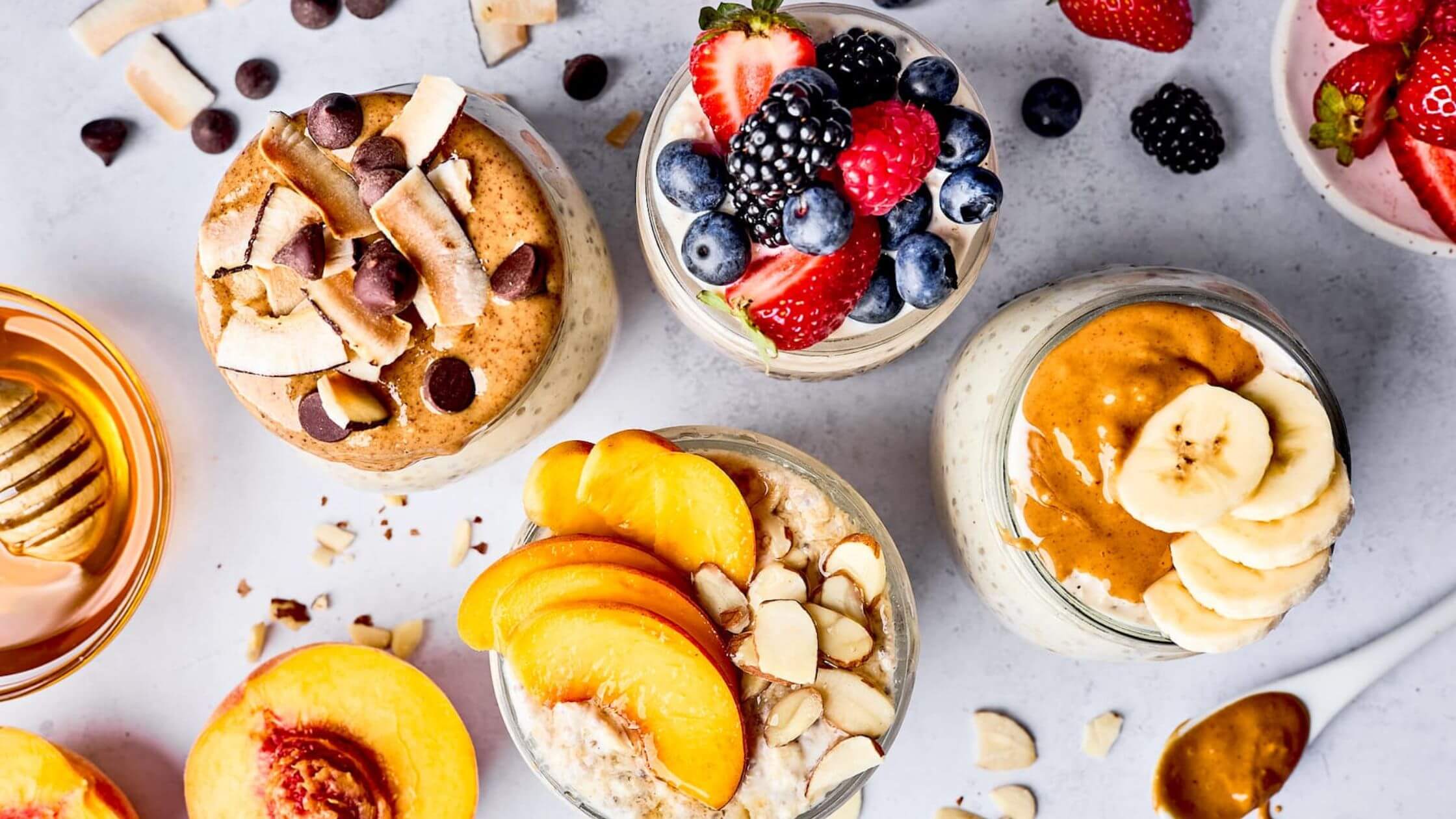 The best thing about overnight oatmeal is that many different recipes are available. You can select any one of them of your preference and enjoy your favorite recipe every morning without gaining any extra pounds.
And, another best thing is that you do not need too much hard work to prepare for it. You can prepare it at night even if you are exhausted as it hardly takes more than 5 minutes.
An additional benefit is that you can change the recipe or the flavor at your convenience whenever you want without working hard, as there are so many healthy food items available that go best with overnight oats.
Last, but not least, another best thing about overnight oatmeal is that you can choose from three different types of oatmeal as per your taste. Each of the three is equally delicious, healthy, and mouth-watering with slightly different textures. These three are,
The first one we have is old-fashioned oats- rolled oats. Rolled oats are the most common oats to use in overnight oats. They become thick and creamy after soaking in liquid.
Next, the oats available on our plates are Quick-cooking oats. After soaking, they end up more like cold porridge. However, their taste remains chewy, and their flavor is super yummy.
The last one is Steel-cut oats, and the best one is if you give it a quick microwave before letting it soak overnight. The texture of steel-cut oats has more of a bite to it, but it is one of the most famous in taste.
Are Overnight Oats Healthy?
Many of us wonder whether consuming overnight oats every day is a good and healthy choice. If you are one of us too then let those worried brows down because oats are packed with lots of health benefits to keep your gut and heart health along with helping in weight loss.
Oatmeals are rich in proteins, vitamins, carbohydrates, and iron making them suitable for everyday breakfast.
We have expert views on this to eliminate your worry.
A nutritionist, confirms that oats are high in resistant starch. This is the food on which the good bacteria present in your gut feed, which eventually boosts gut health by increasing the population of good bacteria and healing it. She further clarifies by quoting the positive results of the research. She says that research shows oats to reduce cholesterol, the first marker of heart diseases, and also aid in diabetes management.
However, if you think you can add processed sugars and unhealthy fats into it and are still going to lose weight, then we are afraid to say you are incorrect to think like this. But it will definitely have the opposite effect, meaning it will give you some extra pounds as a gift.
You can make it a regular part of your meal plan by including ingredients like fruits and healthy fats. One thing to notice is that overnight oats are not allowed on Keto, paleo, or other lower-carb diets as they are rich in carbs. But, if you are on a regular diet, then you can enjoy oatmeal as part of a well-balanced diet to shed some extra fat from your body.
Another reason to include an overnight meal in your morning meal is that only a cup will help you feel full and satisfied, which will eventually make you consume fewer calories at lunch.
The first and most important point about overnight oatmeal is that natural and raw rolled oats are used in them which do not go through and process. The more processed your food the less nutritional value it has and less processed food will have a higher nutritional value which makes overnight oatmeal a highly nutritional meal.
This dish is packed with nutrients such as copper, zinc, iron, magnesium, phosphorus, vitamins, fiber, manganese, and other such minerals which keep your gut and your digestive system healthy.
If you do not know the recipe for a healthy overnight meal, then we are here for you with some finger-licking recipes. Follow the steps given below without adding any worst overnight oat ingredients to it like sugars and flavored milk.
We have penned down some recipes by keeping in mind that a well-balanced breakfast should include carbs, fat, proteins, and fiber and our recipes only contain healthy fats (nuts or nut butter), protein (protein powder, dairy milk, yogurt, nuts) and fiber such as seeds, whole fruits, and others.
Healthy Overnight Oats Recipes For Weight Loss
When you are preparing the overnight oat for weight loss the main thing you should keep in mind is that the calories should remain between 300 to 375 local for breakfast oats. Measure very thing before adding items to create balanced overnight oatmeal.
Here below we have written easy and delicious overnight oats recipes for you. Enjoy healthy oatmeal with lots of hidden benefits inside it.
Classic Vanilla
Everyone's first favorite flavor is classic vanilla. We add vanilla essence to almost every sweet dish so why leave overnight oats without famous vanilla?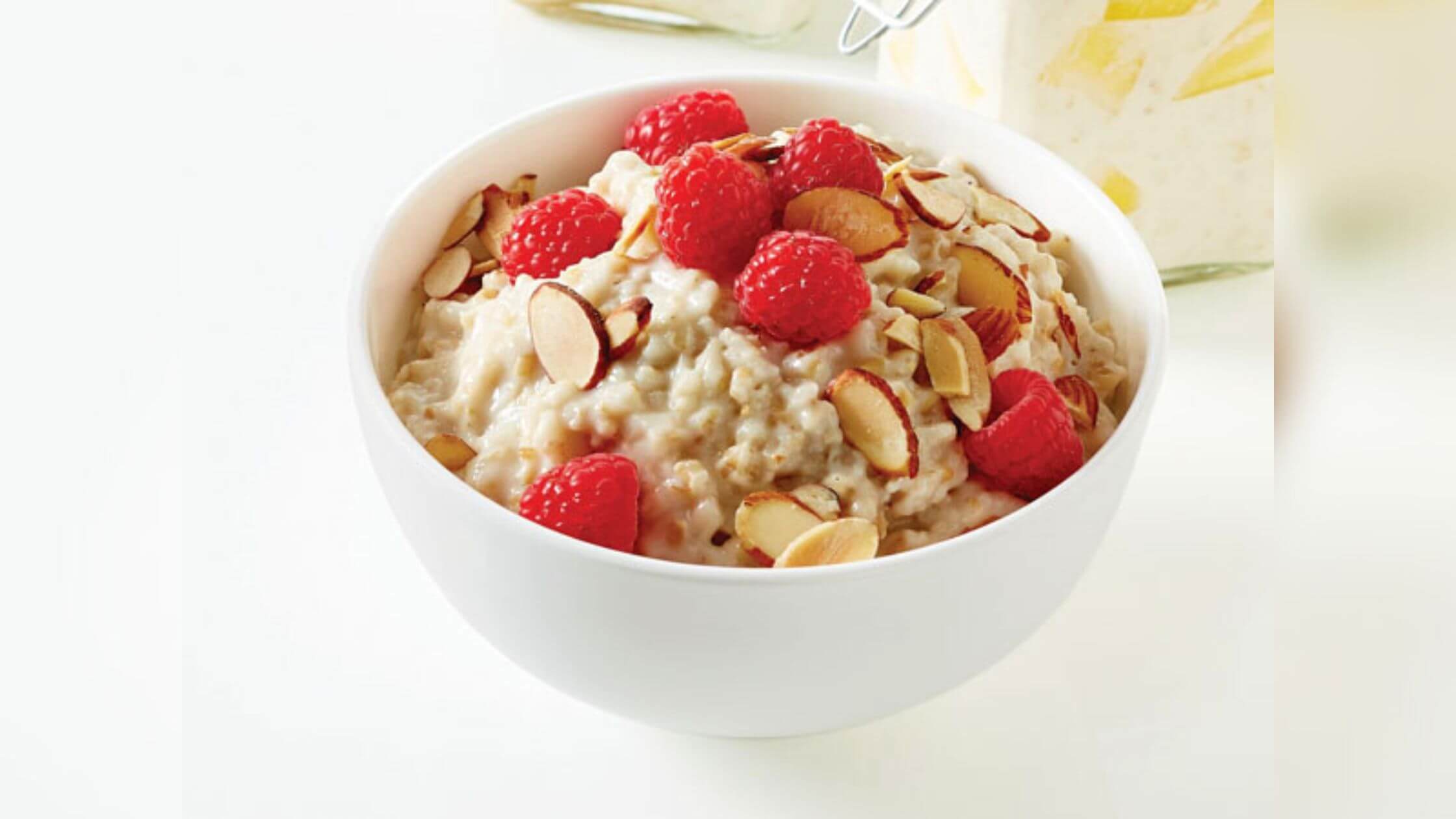 Ingredients
Half a cup of rolled oats
One-third cup of Greek yogurt
Two-thirds cup of almond milk
Half a teaspoon of vanilla extract
A pinch of salt
Honey to taste
Procedure
Collect all the required ingredients in a jar.
Next is to mix them well with a hand mixer or spatula.
After mixing, close the jar with an airtight lid.
Place the airtight container of oats in the refrigerator overnight while you sleep.
Chocolate Chip Banana
Who doesn't love chocolate and bananas? We all crave chocolates no matter how strict we follow our diets. But what if we tell you a way to enjoy the chocolate in a healthy way?
Yes, you can enjoy the chocolate and still maintain your sugar level. We have given the required ingredients below.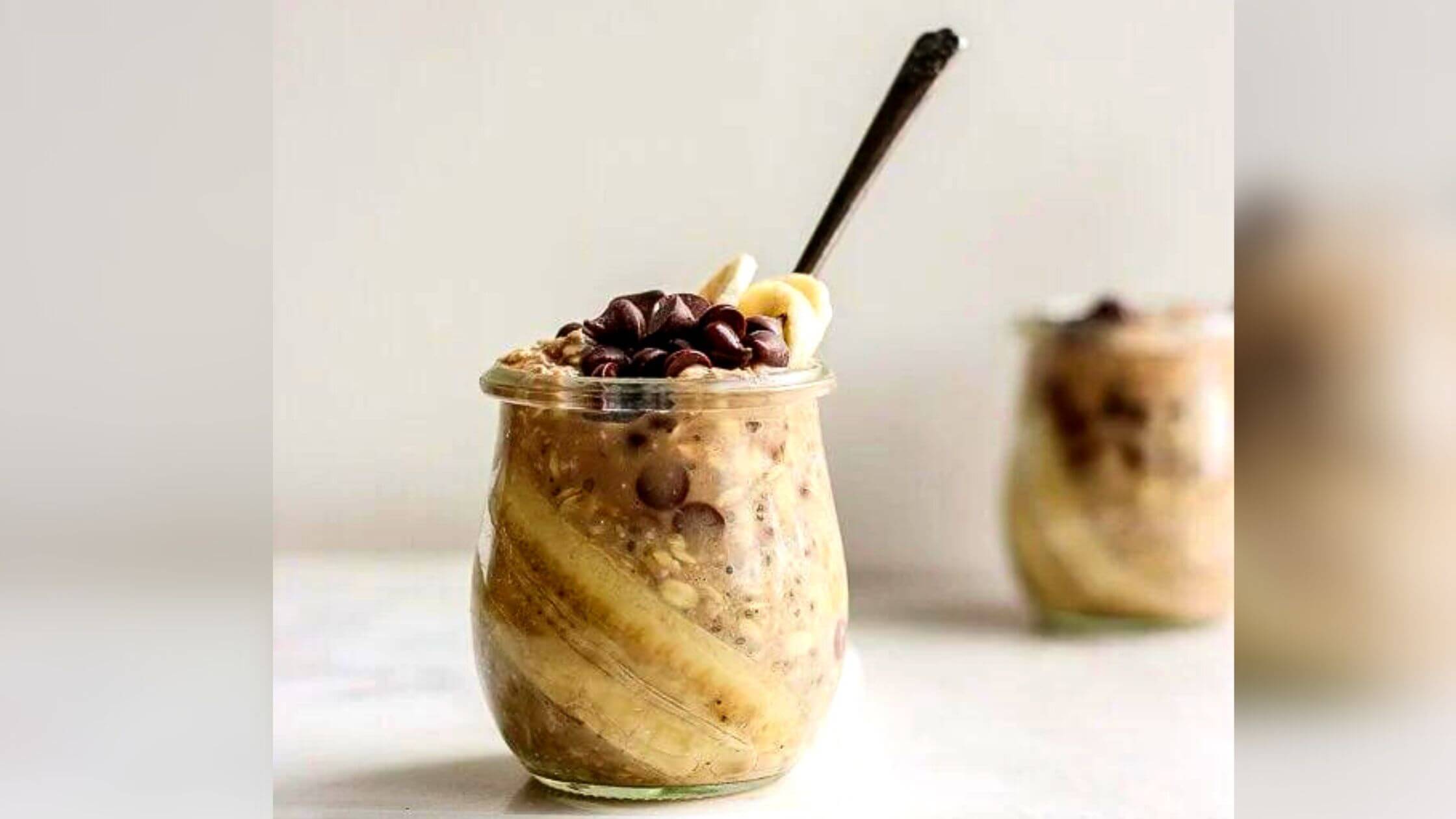 Ingredients
Half a cup of rolled oats
One-third cup of greek yogurt
Two-thirds cup of unsweetened milk
One tablespoon of chia seeds
Half a teaspoon of vanilla extract
A pinch of salt
Honey to taste
Half banana
Two tablespoons of chocolate chips
Procedure
Collect all the above-listed ingredients in an airtight container and whisk them well.
The next step is to close the lid and refrigerate it overnight.
Mocha
Are you a coffee lover and crave coffee-flavored overnight oats?
Then put a smile on your face because we also have a recipe for you. You can treat yourself to your espresso-flavored coffee by following the simple steps.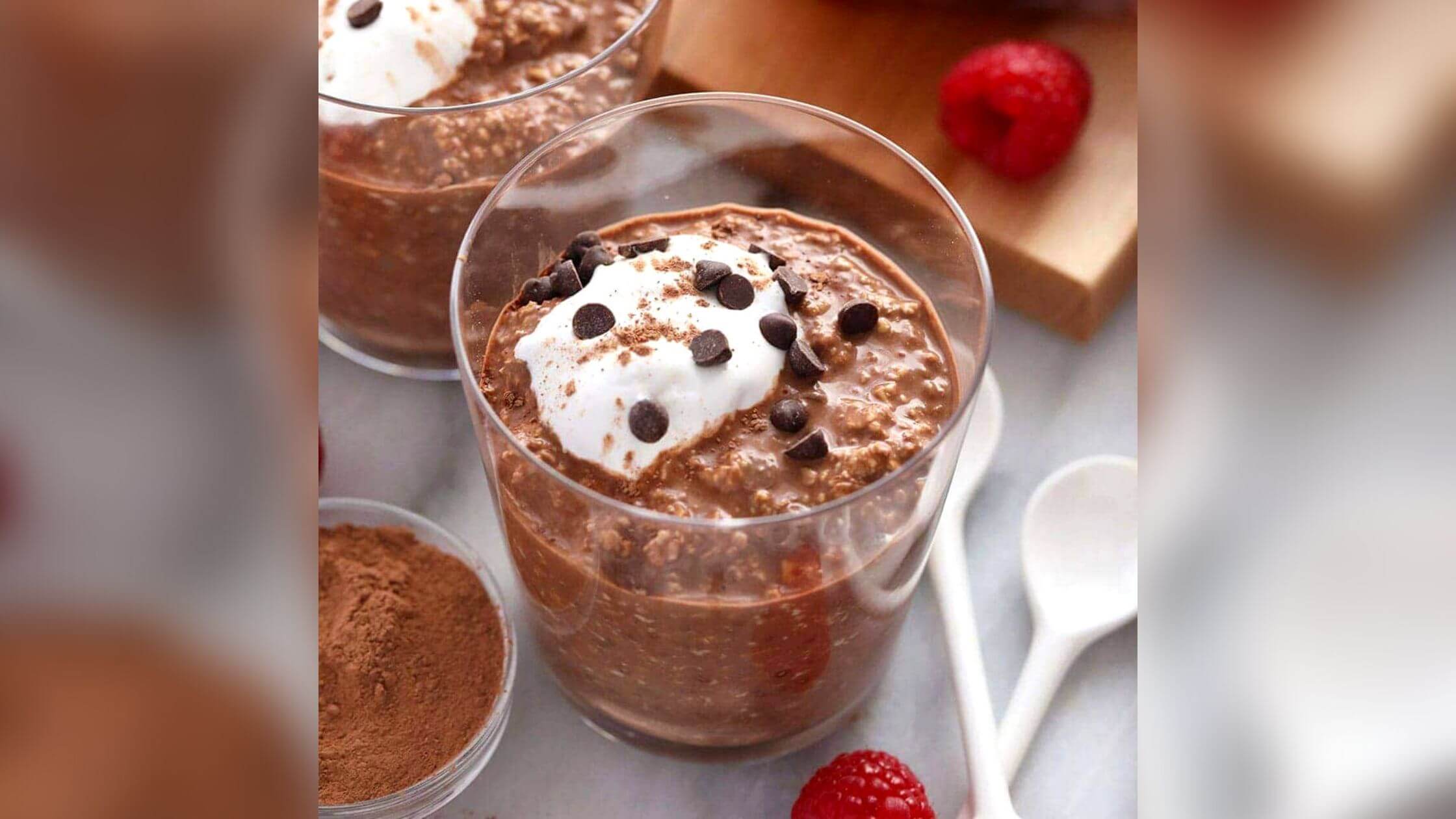 Ingredients
½ cup of rolled oats
⅓ cup of greek yogurt
⅔ cup of unsweetened milk
1 tablespoon chia seeds
½ teaspoon vanilla extract
A pinch of salt
Honey to taste
2 tablespoons unsweetened cocoa powder
1 tablespoon instant espresso powder
Procedure
Put all the above-listed ingredients in an airtight container.
The next step is simple, you only need to mix them properly.
Now close the container with the lid and leave it in the refrigerator for a night.
Chocolate Peanut Butter
Peanut butter is great but chocolate peanut butter is way better than anything else. That is why we have brought another mouth-watering recipe for you- Chocolate Peanut butter. This classic combination is here to bless your taste buds.
Ingredients
½ cup of rolled oats
⅓ cup of greek yogurt
⅔ cup of unsweetened milk
1 tablespoon chia seeds
½ teaspoon vanilla extract
A pinch of salt
Honey to taste
2 tablespoons unsweetened cocoa powder
2 tablespoons peanut butter
Procedure
The procedure is the same for this one too. Collect and add all the ingredients in an airtight container and mix them properly.
After mixing, close the lid with an airtight lid and put it in the refrigerator.
How To Store Overnight Oatmeal?
As soon as you prepare your overnight oats, store them in the refrigerator in an airtight container.
And if you are asking yourself- is it necessary to keep it in the refrigerator if all the included ingredients are non-perishable, then the answer is yes. Yes, you have to keep it in the refrigerator to keep the food safe
Oats are never pasteurized which means there is a high possibility of the presence of microbial pathogens in the oats. If not the refrigerator then you can keep the oats in dry storage as the low moisture content of the oats prevents the pathogens from growing at room temperature.
However, when you add milk, water, or nut milk which provides the oats with sufficient liquid to allow the pathogens to multiply if stored at room temperature it may lead to foodborne illness.
So, it is advisable to store the prepared overnight oats in the refrigerator to prevent or at least slow down the growth of pathogens if they are present in the food.
In addition, if you are also wondering how long you can keep your prepared overnight oats in the refrigerator then the answer is not more than four days.
It works for many people, they prepare the oatmeal for two-three days and store it in the refrigerator. However, it is not recommended to keep them for more than four days because the oats will progressively soften the longer you keep them.
And if you do not have the time to prepare the new oatmeal every second or third day and you are fine with eating soggy oats on day four, then you are good to go on the fourth day too.
The soggy oats mean the liquid present in the overnight meal will separate itself from the oats. So stir it well before consuming.
For great texture and taste, consume the prepped overnight oats within two days.
Benefits Of Low-Calorie Overnight Oats
There are many benefits of having low-calorie overnight oats. We have penned down some benefits for you to know.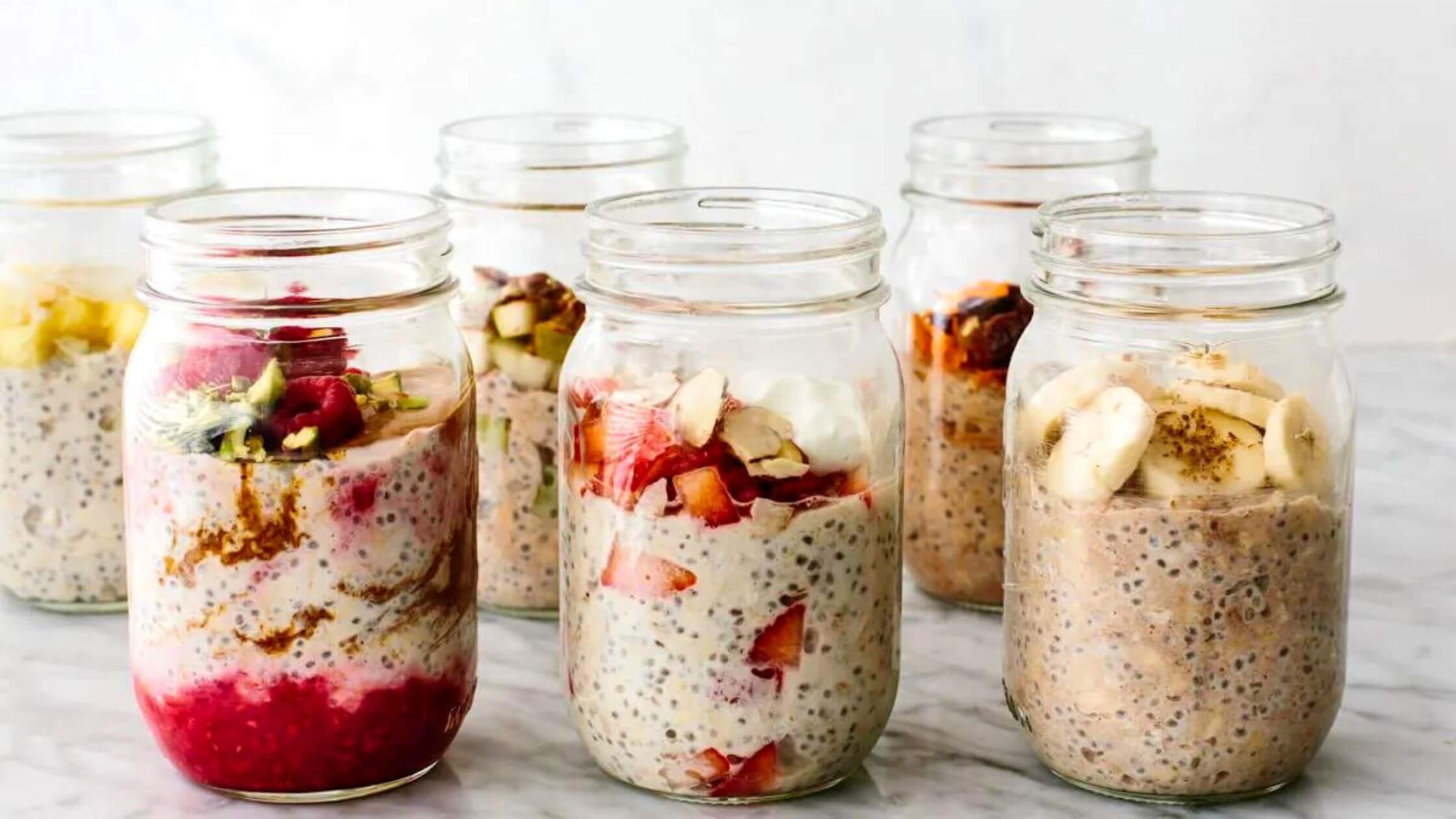 Beneficial For Type 2 Diabetic Patients
Type 2 diabetic patients have higher blood sugar levels in their kidneys which leads to an improper waste-filtering process.
For this condition, oats prove to be beneficial as it is full of anti-diabetic properties. It helps in ensuring that proper excretion is happening.
The oats also help regulate blood sugar levels as it is high in fiber and low in glycemic index.
Ease In Heart Diseases
The second benefit of oats is that it helps in preventing heart disease which is among the leading causes of death around the world. How is it possible?
It is because of the presence of a fiber called beta-glucan which is essential for the body and heart as it reduces the cholesterol circulation levels in the blood by increasing the passing of cholesterol-rich bile.
Another key factor is that oats have a higher amount of antioxidants which when combined with vitamin C prevents the oxidation of LDL, a cause behind heart attacks, strokes, tissue damage, and artery inflammation.
Facing Constipation, Have Overnight Oats
It is famously advisable that a constipated patient should consume oat for breakfast as it is rich in fiber. And it is a well-known fact that fiber aids in bowel movement by making the stool bulkier and making it easier to pass.
If you or your loved one ever face constipation, then have an oatmeal party together for a few days in the morning.
Want Long Hair, Eat Overnight Oats
The best one for humans is that consuming oats helps in accelerating hair growth as it has everything that our hair loves and needs to grow. It is packed with nutrients such as omega-3 fatty acids, iron, fiber, polyunsaturated fatty acids, and zinc.
Oats are the best food to consume for your hair as it contains biotin which is scientifically proven to fight hair problems and make your hair grow thicker and longer. It also fights dryness making your hair look softer and silkier.
Weak Immunity, Have Oats
We all are aware of the importance of immunity after Covid-19. Well, here is the good news for you- oats also strengthen your immunity.
To strengthen your and your loved ones' immunity system, have a bowl full of overnight oats every morning. The presence of zinc and selenium plays an important role in preventing infections.
And it also includes beta-glucan which is necessary for WBCs. It helps in increasing the activity of white blood cells which protects us from any kind of disease.
Consuming oats also helps in making the antibiotic more effective and wound healing.
How Long Do Overnight Oats Need To Soak?
Raw oats contain phytic acid which requires a minimum of twelve hours to break down.
It becomes more digestible when left for further fragmentation as the number of beneficial bacteria increases.
The microorganisms come to life in the process of fermentation which further increases the health and nutrition benefits of oats. These microbes will further improve and support your digestibility.
However, even if you are in a hurry you have to soak the oats for a minimum of three hours.
Soaking overnight softens the oats without applying heat. Soaking will also improve the texture of the oatmeal and break down the starch.
Conclusion: Overnight Oats Is A Healthy Food!
After knowing and understanding all the benefits of consuming overnight oats, we hope that you might be convinced to include them in your diet.
There is no better way to have all the nutrients in the easiest way possible than having overnight oatmeal for breakfast.