GOLO Diet For Weight Loss: All You Need to Know!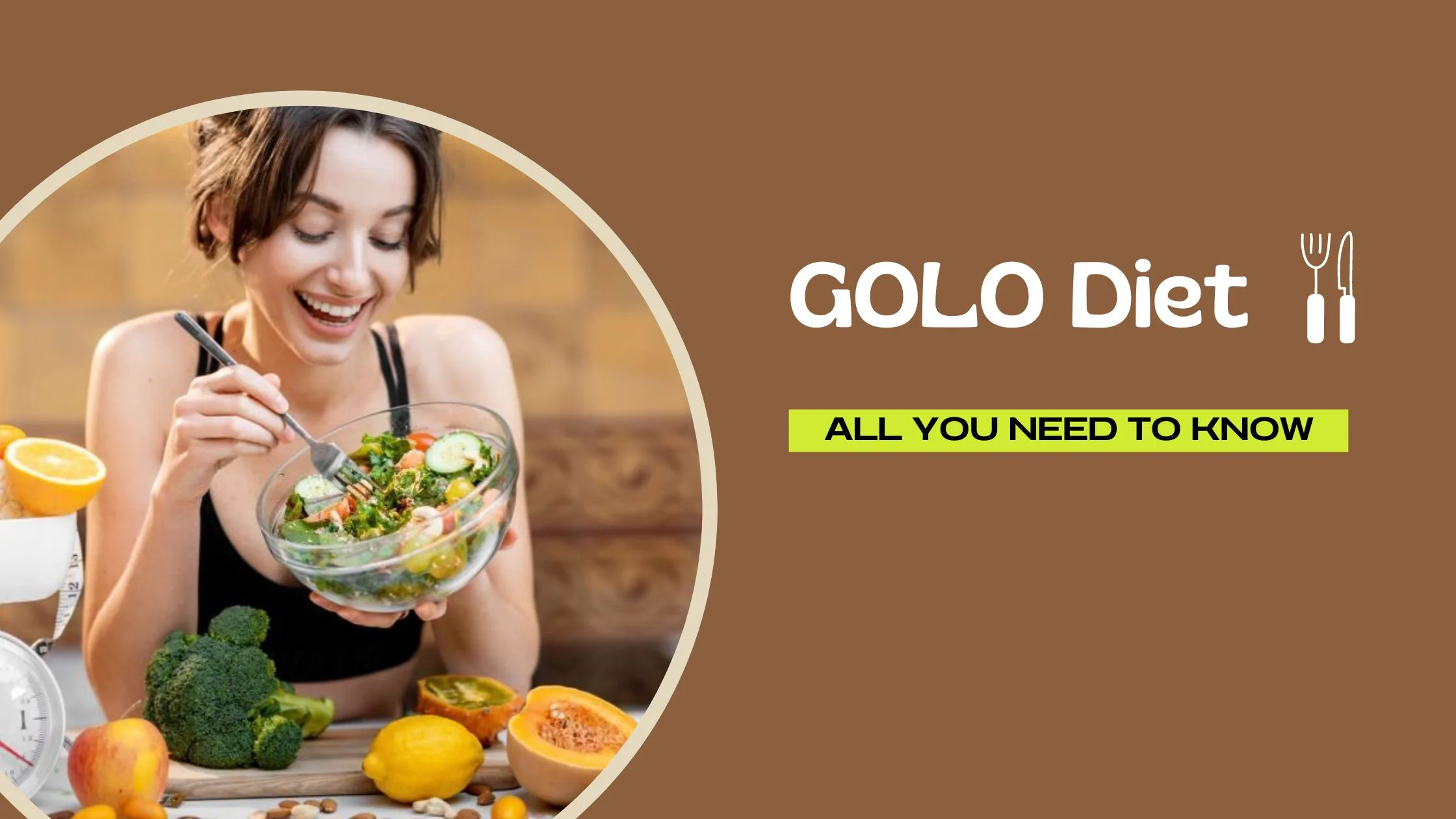 What if you can lose weight without diet? Yes. That is true. The GOLO diet is paradoxically against the conventional norms of a diet. You don't have to cut out your favorite foods anymore. Just enjoy them in minimal amounts. The GOLO diet tells you to 'Go Love Your Life'. It advises making some simple changes in your life. Interesting, right?
While reading on, you will get more details regarding what the diet is and how it works. The article will also update you about what foods you can eat and what you should omit. It also provides you with a brief explanation of what the GOLO Release supplement is and its ingredients. Read on to know more about the GOLO diet and its myriad benefits!
What Is The GOLO Diet?
GOLO diet is the shortened form of the 'Go Lose Weight' diet. It was implemented in 2009. GOLO was one of the most googled diets in 2016. The key principle behind this diet is regulating insulin hormones. Insulin has a crucial role in regulating your metabolism. Apart from restricting food, the GOLO diet focuses on balancing hormones.
According to their official website, hormonal imbalance is the primary reason for weight gain. Hormones can impact fat metabolism and also affect your appetite. An imbalance in hormones can result in many chronic conditions such as diabetes, thyroid, PCOS, etc. GOLO diet offers a supplement known as GOLO Release, which is made from plant-based ingredients.
This supplement can harmonize the hormones in your body. This can lead to a balance in blood sugar. Both processes combined effectively lead to weight loss.
How does it work?
The central crux of the GOLO diet is to stop dieting. The diet aims to stop every practice of conventional starvation diets. Unlike traditional diets, the GOLO diet doesn't put too much restriction on food. Instead, it urges you to take a Release supplement to balance the blood sugar levels.
By consuming the supplement and following a simple metabolic solution, you can experience weight loss. As per the website, this supplement can aid in weight loss without any cravings or stress eating. With the supplement, you will be guided on a metabolic program.
As per this program, the daily calorie restriction is 1300-1800 calories, and three meals a day. After each meal, you are advised to consume a Release capsule.
The GOLO diet provides specific eating guidelines. It suggests consuming more whole foods. This includes more fruits, vegetables, grains, eggs, etc. Also, it advises you to limit the consumption of processed foods and added sugars.
The GOLO diet plan doesn't control you from eating outside. It also advises engaging in 15 minutes of exercise minimum each day.
GOLO release supplement
GOLO Release is a patented and all-natural dietary supplement. You should use it as part of the GOLO diet. According to the official website of GOLO, the supplement can prevent insulin resistance. It also helps you to relieve everyday stress. The supplement is made from 7 plant extracts and 3 minerals which can reverse insulin resistance in your body.
The Release tablet can help you in weight loss by balancing the blood sugar levels in your body. It can also reduce your sugar cravings and maintain hormonal balance. Along with that, the supplement can increase your energy and reduce any symptoms of stress and anxiety. The major ingredients in the GOLO Release tablet include:
Rhodiola extract
Berberine extract
Gardenia extract
Banaba extract
Apple Extract
Inositol
Salaretin Salacia extract
Magnesium, Zinc, Chromium.
Benefits Of The GOLO Diet
Customers who have tried the GOLO diet have reported many benefits. Some of them are listed below:
Reduced sugar cravings: GOLO diet focuses on balancing glucose levels in your body. Combined with Release, it can help you to avoid unwanted sugar cravings.
Burns stubborn belly fat: By reducing insulin resistance, it can help you to lose belly fat. The ingredients in the Release supplement such as Berberine and Rhodiola extract can help burn down these fats.
Balances your blood pressure: Another benefit of following the GOLO diet is that it can reduce your blood pressure levels. A study published in the Pulmonary Circulation journal in 2013 found that Rhodiola has a future in treating pulmonary hypertension. Rhodiola is an important ingredient in the GOLO Release supplement.
Reduce the risk of diabetes: GOLO diet targets insulin resistance and balances your blood sugar levels. The GOLO Release supplement contains many ingredients such as Berberine, Banaba, Gardenia, etc which can balance your sugar levels and reduce the risk of pre-diabetes and type-2 diabetes.
Improves energy and sleep: Along with balancing the hormones in your body, the GOLO diet can help you attain a good night's sleep. It can positively impact your energy and thereby can uplift your mood.
Balances cholesterol: A study published in the Lipids in Health and Disease formulated that Inositol, a crucial component in the GOLO Release supplement can reduce triglycerides and balance your cholesterol levels.
Downsides Of The GOLO Diet
Even though the GOLO diet has many positives, it has some downsides too. One of the downsides to this diet is that it lacks proper scientific research. Even though the official website claims to have conducted some studies, all those are funded by the GOLO company. So how much of the findings are true is a relevant question. The diet also suggests you consume a supplement.
Patients with any chronic medical condition need to consult their doctor before consuming this supplement. There is no proper scientific research regarding the efficacy of the supplement. Also, the website hasn't provided any details on how long you should consume the supplement. It hasn't also detailed the longevity of the results attained by the diet program.
Another drawback of the GOLO diet is that it is not free. While diets like Mediterranean and Paleo are completely free, the GOLO diet comes with a cost. The supplement that is included in the diet also comes with a cost.
Foods you can eat ✔
The four macronutrients included in the GOLO diet are considered the fuel groups of the diet. These are protein, vegetables, carbohydrates, and fats. The foods you can eat from these fuel groups are listed below:
✅ Proteins such as chicken breast, lean cuts of pork, sirloin steak, etc.
✅ Healthy fats such as Walnuts, almonds, olive oil, coconut oil, hemp seed oil, etc.
✅ Carbohydrates such as quinoa, potatoes, oatmeal, brown rice, etc.
✅ Vegetables and fruits such as broccoli, blueberries, leafy greens, raspberries, asparagus, etc.
Foods you cannot eat ✖
The GOLO diet restricts the usage of processed and refined foods. It has also banned added sweeteners. Below is a list of the foods you cannot eat as part of the GOLO diet.
❎ Processed foods such as sausage, lunch meat, etc
❎ Refined foods such as bread
❎ Vegan meat substitutes
❎ Bakery items
❎ Added sweeteners such as soda, sports drinks, cake, etc.
GOLO Diet And Weight Loss
According to the official website of GOLO, studies between 2009 and 2018 showcased weight loss results. As per these studies, 79.9% of participants reported weight loss and 206% claimed to lose the fat around their waist. A considerable number of participants opined that they had a major reduction in cholesterol and blood pressure.
GOLO diet suggests you consume a major amount of healthy foods along with taking their GOLO Release supplement. Made in the United States and registered by the Food and Drugs Association, this supplement can facilitate your weight loss by accelerating your metabolism. Many have testified to the weight loss benefits of the GOLO diet. Yet its effectiveness is to be analyzed.
These weight loss studies are company-funded. This makes it less impartial and more subjective. So confusion remains regarding whether the GOLO diet and supplement initiate weight loss or it is the effect of a healthy diet and exercise.
GOLO Diet Meal Plan
A sample meal plan for the GOLO Diet is provided below:
| | |
| --- | --- |
| Breakfast | Egg toast with avocado, cheese, one cup of Greek yogurt, and nuts. |
| Lunch | Tuna salad with stir-fried vegetables, marinara sauce, and fruits. |
| Dinner | Grilled turkey with steamed vegetables. Fruits and sweet potato brownies. |
Sample Shopping List
While making the shopping list for the GOLO diet, keep in mind to include maximum whole foods. Also, try to make it as versatile as possible. Some of the ingredients that you should include in your shopping list are provided below
White quinoa, brown rice, etc.
Chicken, red meat, etc.
Eggs, yogurt, cheese, milk, etc.
Broccoli, kale, asparagus, etc.
Avocado oil, olive oil, etc.
Fresh fruits like strawberries, blueberries, etc.
Seafood that is fresh or frozen.
Nuts such as walnuts, cashews, almonds, etc.
Conclusion
While going through the aforementioned points, one can understand that the GOLO diet is effective for overall health and weight loss. Unlike similar diets, it focuses on the role of hormonal imbalance in weight gain. The diet fights insulin resistance in your body. Studies have shown that insulin resistance can lead to weight gain along with other health complications.
GOLO diet administers the usage of an all-natural supplement known as GOLO Release. This supplement is FDA-approved and can balance the insulin levels in one's body. The GOLO diet has many benefits. It can balance the blood sugar levels in one's body and also aid in weight loss. The manufacturers of the GOLO Release supplement offer a 100% money-back guarantee.
One is advised to follow a whole-food diet and take supplements as part of the diet. Many studies have been published on the benefits of the GOLO diet. Considering all these points, one can say that the GOLO diet is effective for weight loss.
FAQs
Q. Are there any side effects of the GOLO diet?
Even though the GOLO diet is relatively harmless, you are advised to consult your doctor before starting the diet.
Q. Do GOLO Release supplements need a  medical prescription?
GOLO Release is an all-natural formula that doesn't require any prescription.
Q.  Is there any money-back guarantee? 
Yes. With every purchase of the GOLO Release tablets, you get a 100% money-back guarantee. You can redeem this offer within 60 days of purchasing the supplement. 
Q. What is the cost of one bottle of the GOLO Release supplement?
One bottle of Release costs around $59.95.
Q. What makes a GOLO diet different from other diets?
The GOLO diet targets the root cause of weight gain which is insulin resistance. By balancing hormones in your body and accelerating metabolism, GOLO offers a 2 tier synergistic approach towards weight loss. 
Q. How should I take the GOLO capsules? 
According to the official website, each bottle of the Release contains 90 tablets. You have to take one capsule with each meal. Most people continue the dosage for 3 to 6 months for better results.