The Pandemic Took A Toll On Dr. Anthony Fauci's Healthy Lifestyle
Dr. Anthony Fauci, the director of the National Institute of Allergy and Infectious Diseases, revealed that the pandemic took a toll on his healthy lifestyle. The 81- year old White House Chief Medical Officer, shared his concerns for health in an interview with ABC News. The interview was conducted in the context of his retirement from the director position at NIAID. He commended on his current health and the challenges he had to face during the pandemic, in an elaborate interview session.
As per Dr. Fauci, he always felt young at heart. Even on the verge of being 81, he considers himself mentally at 40 or 45. So whenever the thought of being 82 hits upon him, a chillness embraces him. On being asked what his health secret was, Dr. Fauci claimed that he had tried to keep athletic stamina throughout his life and started running as a habit in his late 30s. But nowadays, he had remarked that he couldn't keep up with those rigorous exercises or running sessions. So one thing he does to maintain his health is keeping up with a habit of walking and following some nutritional eating habits.
The Mantra He Follows
According to the opinion of Dr. Fauci, the life mantra he follows is that- "don't do anything in excess." He advises that even if you drink, keep a moderate level and narrow it down to just a glass of wine or beer. But even amidst all this, he had admitted to having a sweet tooth that prompts him to eat at least 20 chocolate cookies a day. For this part, Dr. Fauci admits with guilt that even though he might be an ardent devotee of exercise and moderation, he is way too lazy to keep a good diet.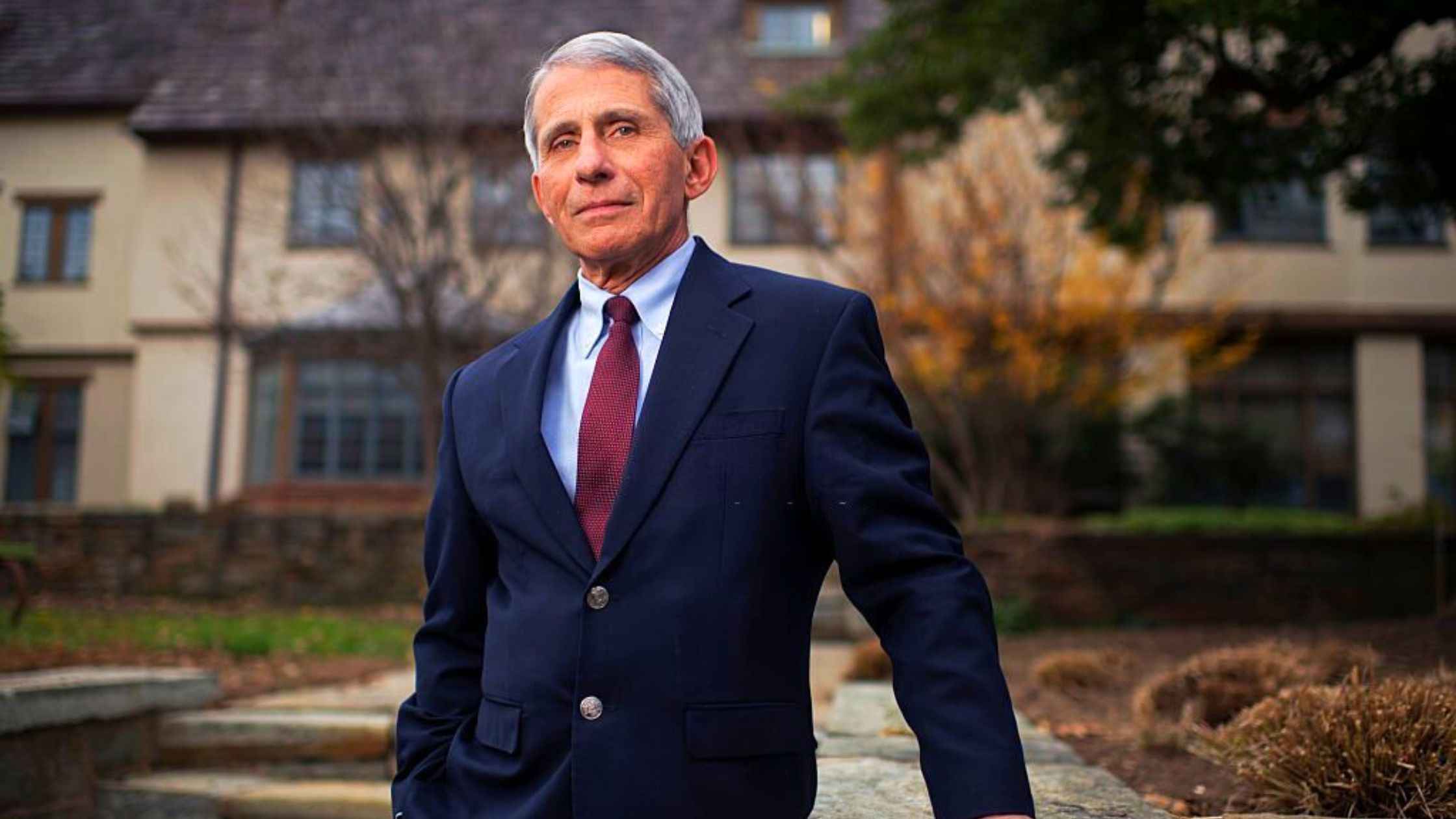 In an interview he gave to ABC News, Dr, Fauci shared some of his strifes during the Covid-19 pandemic. He opened up about many crucial health struggles he had to face because of the pandemic. Some of them included losing excess weight, being sick, and getting only 4 hours of sleep at night. It was when his wife Christine Grady urged him to make a drastic change, he could get himself out of this vicious cycle of unhealthy patterns.
Along with that, Dr. Fauci adds that his passion for what he does makes him energetic and healthy even in his 80s. According to him, the sense of his work can impact millions and keep him going forward in life amidst all the struggles.
It was in August Dr. Fauci announced his retirement plans from NIAID. As for him, he is meant to start his new chapter in life. In an interview given to The New York Times, Dr. Fauci explained that his retirement doesn't mean he will be resting at home forever. Instead, he has clear plans to spend his retirement traveling, writing, and inspiring young people to seek more opportunities in government services.
On hearing about his retirement, President Joe Biden congratulated his contributions to the medical field since 1984. In his appreciation note, Biden thankfully remembered Dr.Fauci's service and association in dealing with the Covid-19 pandemic.
In his detailed gratitude speech, President Biden praised Dr. Fauci and his works for the U.S Government. As per his words, Dr. Fauci will be remembered for his graceful services not just by the American people but by the entire world. He added that the doctor had touched the lives of people by providing such an amicable service for the public. President Biden concluded the note by saying that the US is stronger and more resilient because of the many contributions provided by people like Dr. Fauci.