Outdoor Workout – Things To Keep In Mind!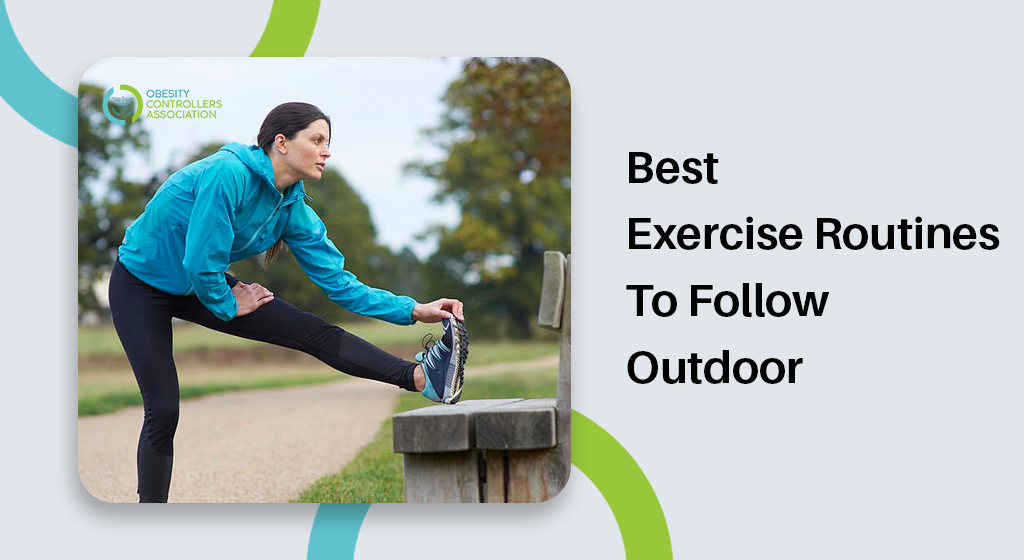 Sigh! Most people give out a big 'No' when talking about the outdoor workout. It's either too hot or cold and most importantly too lazy to step out into the crowd. We feel our energy gets drained when the sun hits our body without thinking about the blast of Vitamin D we receive.
It's time you rest all those unwanted thoughts outta your mind and start looking for fresh ways to burn your calories! It's just a matter of listening to nature and you will have some playful time to stay healthy. Also, good exercises improve your sleep and help you fall asleep easily. What more do you demand rather than a healthy mind and body?
If health is all you care about for a moment then this article should have definitely been written for you!
What is considered an outdoor workout?
An outdoor workout is structured as your mind and body working out in the nature accompanying breeze and fresh green. It boosts your energy, enhances your mind, and gets you in good shape. One day, just set your mind to simply step out and enjoy the outdoors.

Rest of the days you'll find yourself happily jumping up in the morning to rush outside for a minimal walk. Yet outdoor workouts come in different packs. Easier to harder ways to keep your body safe and healthy.
Is outdoor exercise better than indoor? No doubt!
The Indoor is an ideal place when it's time to sleep! But talking about workouts, going outdoors is always a better idea. It helps your sense of positivity grow vividly and generate the active cells in your body. Simply saying, Outdoor exercise would Rejuvenate your life in many ways, keeping up the fun routine to get out for workouts. You have a lot of unexplored advantages out in nature.
Both your mental and physical health is driven by the forces of nature very positively. You may not able to take in all the goodness of working outdoor if you stay inside longer. Now stop lingering over the myth that outdoor exercise contains risk elements more and start working out!
Best 5 Outdoor workout exercises— Goodbye to your boring routine!
Tired of working out in your regular gym place? Bored and exhausted thinking about having the same fitness routine? But are you still looking out to burn your calories? Then you're at the right place reading the right article written for you!
Outdoor exercise does not always demand a park outside or chilled weather in the morning. You just have to wake up with a fresh mind of keen interest to burn your fat or stay healthy.
These are some easy and best outside exercises to get in good shape.
🟢 Walking
Too tired for an intense workout? Walking is the most basic outside workout but doesn't underestimate its benefits. Walking is considered to be helpful to your joints. Simply walking for an hour makes your heart at lower risk. You may step up your walking by simply adding one more step.
According to the National Center for biotechnology information, walking should be prescribed as a good outdoor exercise model for CHD prevention among the entire population.
Now don't get too obsessed about dressing up. You would just need to tie your lace and keep up a good pace. And don't forget to keep your flip-flop inside!
🟢 Hiking
Some people find it very boring to run on treadmills and lose some weight. But they would be a person who loves adventure. Hiking is the best choice if you're that kind of person. It hails you through an endless route of challenges both mentally and physically. It is said that if you prefer outdoor bodyweight workouts, then hiking would be a great partner as long as you walk on a tougher terrain– you burn more calories as compared to walking on flat ground.
Something your mind should be clear about hiking is the preparation to start. You'll need to do an easy warm-up to make up your body for the hike. In short, train yourself for strength. Don't hurry up after your hike since post-workout is a crucial part. Most people tend to rush before cooling down their bodies. Take some stretches and let your heart rate get back to normal!
🟢 Biking
If you're someone with enough bruises on your arms and knees during childhood, then you must be someone with enough cycling moments. You need not worry about gaining weight if you love to peddle it off. Just wait for good weather outside and step out with your bicycle!
Biking helps you relieve your stress level and it's also a cardiorespiratory exercise. To be clear, 3 signs prove you are a cardio workout and biking clears all that. It ticks off heart rate, repetitive nature, and working of larger muscles. It also strengthens your lower body like legs, hips, and glutes. And you don't have to bike it all along the road for hours, just go for a short bike ride that can make your body sane. If you are a beginner I would only suggest you ride on a flat road but if you're adventurous and wants to strengthen your upper body, then go try a ride on rough terrain.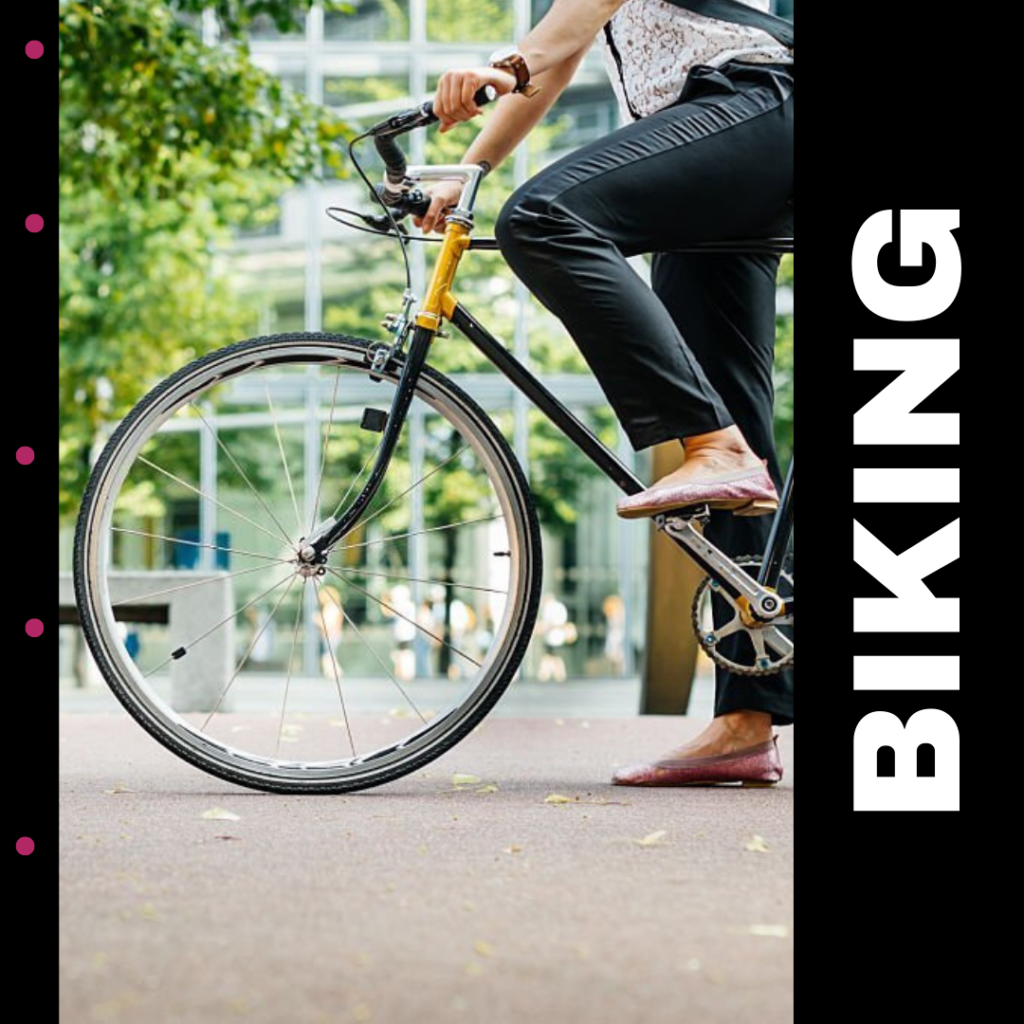 🟢 Jumping rope
Affordable, portable, and productive too! There would be none among us who haven't used jumping rope earlier. It was the smallest fun activity that we have ever tried in our childhood. It drastically improves the movement of our body keeping our health all well and good. What is the easiest way to exist for those who want to burn calories? There is nothing easier than skipping rope to skip your calories!
Just start your day by hopping on two feet for 60 seconds, hopping both your legs for 30 seconds each, and side to side for 30 seconds as an addition to any exercise routine. The ultimate goal of this is to increase your heart rate. Explore more on the jumping rope and you'll find several types of jumping rope which include a High-speed circuit, CrossFit Annie, core strength builder, etc.
🟢 Jogging
All you need is a pair of good shoes laced up and a couple of active neighborhoods to start jogging. Wearing a sports bra would help you cope with the unusual shifting and bouncing. Moisture-wicking clothes are essential on hotter days. It is as simple as that to run around your street than to run on treadmills. Nevertheless, meeting a group of fitness enthusiasts is going to be a lot of fun if you're an extrovert!
We often think too much means too soon but it's not the same with Jogging. Jogging means starting slowly to kick off your calories faster than walking. It is the most subtle form of workout to do outside your home. Running is also proved to be a treatment for some people with depression.
What makes for a great outdoor workout spot?
You will knock away the walls of your gym if you learn about the slew of benefits of getting outdoors for exercise.
Trust me, a little bit of sunshine and fresh air can be a great help to your body as well as your mind. Then why miss out on having a healthy mind when you have a great outdoor day ahead. Your workout space directly has an impact on your mind so keep yourself motivated by borrowing all the energy from the atmosphere.
⚠️ Make sure you get stable sunlight to procure enough sunlight into your body. Outdoor workouts decrease your anger and increase your energy. 
Some best outdoor workout spots include a beach, park, swimming pool, local ground, etc.
Benefits Of Outdoor Workout
Some among the lots of the benefits of working outdoors include:
Nature has always been a healing ingredient for all. It helps you get rid of seasonal affective disorder, depression, and anxiety as it helps increase serotonin which is a key hormone that enhances your mood. And exercise produces another hormone that helps you boost your energy. Just get out and stop looking out for artificial remedies for improving your mental health.
🟢 Challenges your body
Outside workouts make your body automatically challenged as compared to working out indoors. It is because outdoor terrains are varying with each passing day unlike the indoor which is the same all day. Even the weather could get unpredictable which in turn leads us to deal with an unpredictable atmosphere.
🟢 Mental relief
Studies have shown that working outdoors is called green exercise as we get direct contact with sunlight. Hence, exercising outdoors surely helps you with managing your mental stress. The environment makes it easy to trigger off Vitamin D and other hormones. Plus, working outdoors doesn't make anybody feel they are working but enjoying themselves!
Things to keep in mind when doing an outdoor workout
You must have already read about things to keep in mind while doing outdoor workouts. Besides choosing the environment for your daily exercise, you ought to be conscious of several things to protect yourself. You will never have to pause your exercise just because the weather hits hard—neither summer nor winter.
Talking about summer outdoor workouts, you just have to choose an accurate time of the day. Either early in the morning or late in the evening would do. Also, make sure you're not under the scorching sun to prevent yourself from burning your screen. Just simple jogging out around the blog would keep you energized.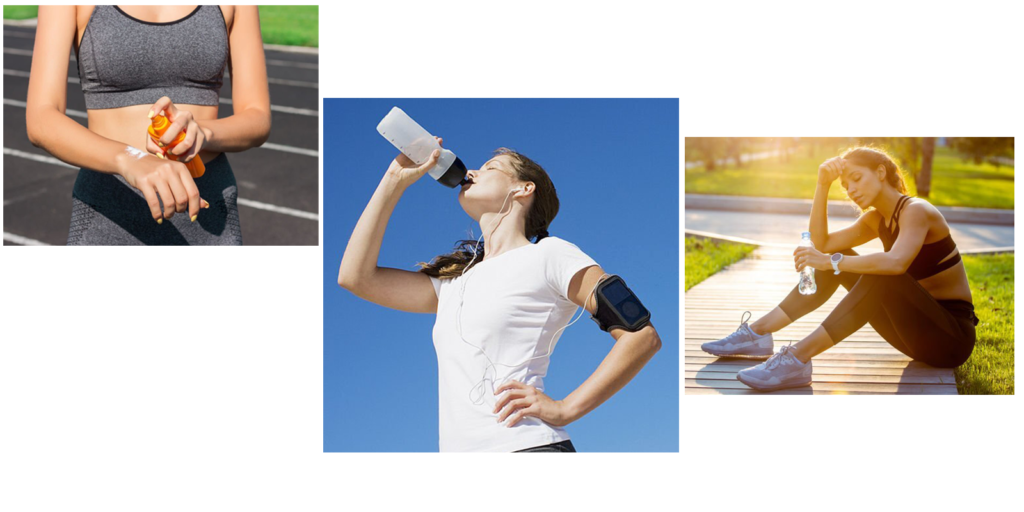 Anything you do at one stretch can make you weaker. Just like that— exercising continuously without an interval may split your energy. So just take notes at short intervals.
Beauty care is as important as health care. Do not forget to watch out for your health while enhancing your health. So just applying sunscreen and a hat would be a smart idea on a summer eve to protect your face.
Research says that a normal person without exercise requires 1.5 liters of water so what about the one who gets hydrated sufficiently?
Make sure you drink enough water while working outdoors.
Keep track of the weather always. If the weather out there is chilling then keep in mind to wear additional clothes to keep yourself warm while working out. Protect your head, hands, and feet to get yourself warmer!
Final thoughts
Whether you do it or not, working outdoors is always advisable as it would bring a change in your daily indoor workouts. Although there are several risk elements in working outdoors. It's just a matter of taking care of those.
Outdoor workouts are mostly like nature intended, always soothing your body and mind at the same time.
As you have seen, there are several health benefits to exercising and so working outdoor add more benefits to your health. Working outdoor is like deliberately putting yourself in a healthy environment.
Research has proved that spending time outside heals your mind in a drastic manner. So exercising and engaging yourself outdoor boosts your health in a way that would be unbelievable. Be it walking, hiking, jogging, or even fishing, all of them help you boost your self-esteem. So find a way to blend in outdoor workouts as a regular routine apart from your lazy indoor fitness.
Frequently asked questions
How safe is working outdoor?
Working outdoor is safe as long as you are protected from heat and bad weather. 
What are the essentials for outdoor exercises?
You're good to go if you have good pair of shoes and a bottle of water.
What are the benefits of exercising outdoor?
Exercising outdoor helps your body to infuse direct sunlight that helps you procure vitamin D.
What is a fitness park?
A Fitness park is a designated place to work outdoor where gym equipment would be fixed. These areas provide free access to the locals out there.