Teff For Weight Loss: How To Use It For Weight Loss?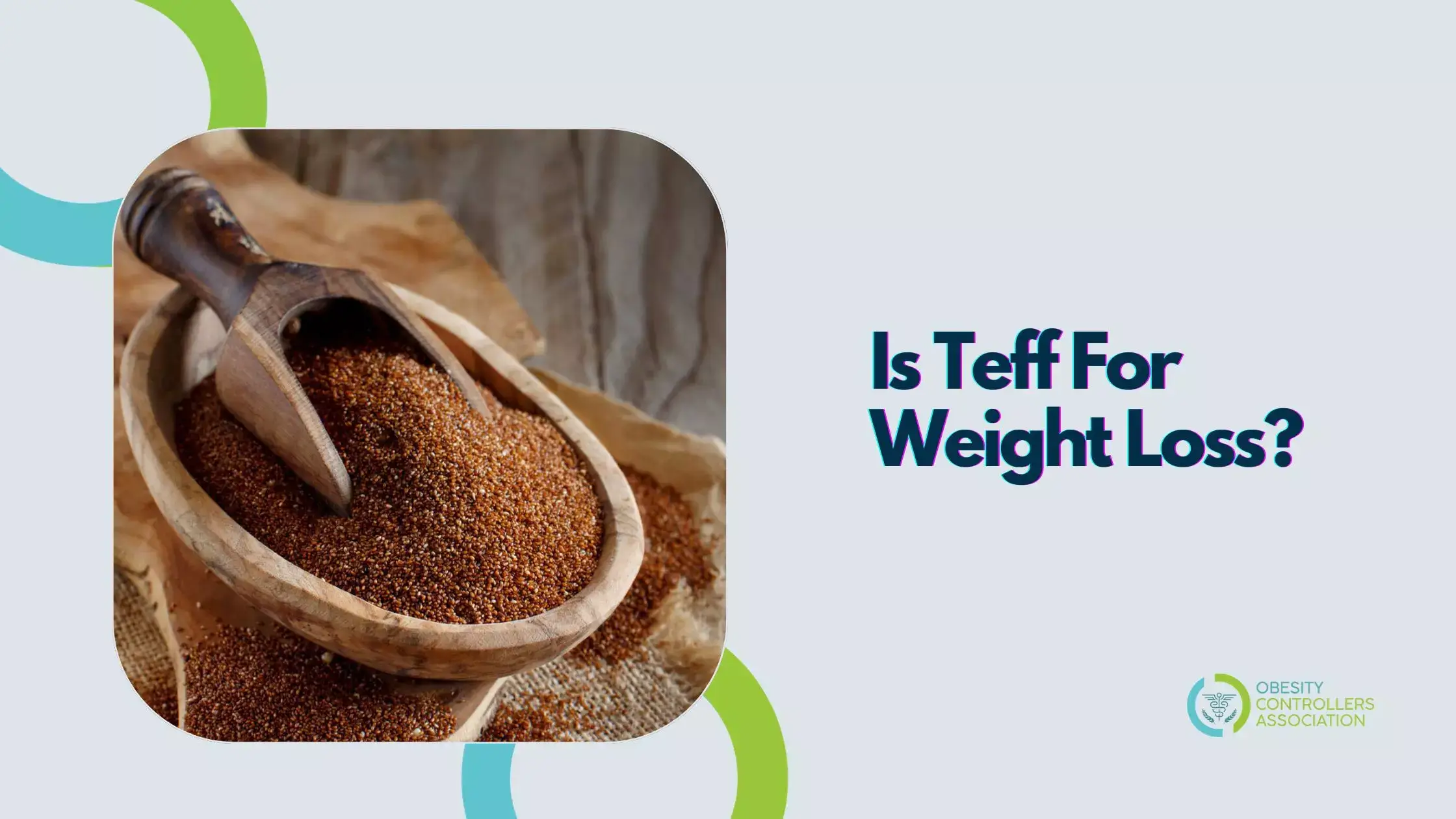 Our quest to find a way to help weight loss has been a long one. Every day or every week something or the other comes up and we don't know whether to embrace it or disregard it. However, that is where we come swooping in to hold you and let you make an informed decision. This blog will discuss Teff and its impact on weight loss. Is Teff for weight loss a great idea or if yes, how can it be consumed? Keep on reading as we unfurl the mystery for you.
What is Teff?
Not everyone knows what Tuff is and for ignorant souls like yours truly let's see what Tuff is. Tuff is a kind of grain that is native to Ethiopia. Known scientifically as Eragrostis Tef, it is a tiny grain and has been in use for centuries. It has been connected to the culture for centuries and comes in red, white, and brown varieties. Now popularly it is used to make Ethiopian sourdough, Injera which is a delicacy but is that nutritious? According to researchers, it is a whole grain that has many potential health benefits. This makes Tuff great for weight loss.
Health Benefits Of Tuff
Tuff has multiple health benefits that can make it suitable to be eaten on a weight loss diet. Though we are to document Tuff for weight loss, we couldn't help but notice its other uses as follows-
It's great for appetite control– Most people find it difficult to control their hunger when on a diet but due to its high fibre content, eating Teff can calm your hunger pangs which is ideal when on a diet.
It boosts your metabolic rate– Metabolic rate determines the amount of weight loss and time it takes to shed the kilos. Teff is known to be useful in this area and in fact, it is regarded as highly beneficial.
Promotes bone and muscle health– Our aim when losing weight is also to have a great bone structure as well as good muscle health. With the abundance of Protein in it, Tuff can be your solution for this predicament.
High energy rate– The vitamin B-rich Tiff can help you keep up with your heavy workout routines so that you can lose weight efficiently.
Reduces muscle cramps– After having a nice workout session, wear and tear is quite common but the harder part is to heal and that is where Tuff comes into play.
These are the major uses of having Tuff for weight loss but additionally, it can prevent anemia, unregulated deposition of fat, and other prominent body functions.
Nutritional Facts Of Teff
Teff is known to contain 367 calories in 100 grams. This is comparatively a low number when considering others. So apart from the calories it is also rich in protein and that is about 13 grams. This means hunger control and great satiety. Moreover, the 8 grams of dietary fiber doesn't look bad either when it comes to promoting digestion and unwanted inflammation. 
This is not to say it is sans carbs or fats but the levels are pretty low at 73 grams and 2 grams respectively. Other nutrients include Magnesium, Calcium, Iron, and vitamin B with Riboflavin that prevents oxidization of free radicals. They make up almost 50 % of the grain's content and this means there is no better grain you should be looking at when getting healthy is your aim.
How To Add Teff To Your Diet?
Apart from trying your hands at the exotic Injera bread, you can consume Teff for weight loss in the following ways. Trust us, these are much easier.
Porridge– Porridge simply means the combination of a grain with water or milk. You can use water or go for soy or oat milk. This can contain calories. You can add berries or nuts to spice it up a bit.
Teff Flour– You can grind the grains into a fine powder and make biscuits, cookies, muffins, or regular bread with it.
Teff salad– Boil Teff and add it to the salad that includes a potpourri of vegetables, fruits, seeds, and nuts.
Teff grain– You can eat it after boiling some and pairing it up with boiled chicken breast or fish.
Are There Any Side Effects And Allergies To Teff Grain?
Teff is considered to be safe in general. But in some cases, allergies can be triggered like any other food substance. Some of them could be hives, nausea, pain, and runny nose. Some people have also reported being exposed to symptoms of digestive discomfort like abdominal pain, diarrhea, gas, and constipation.
Allergies are also developed if you don't consume them with a properly balanced diet leading to absorption woes. If you are someone who has been troubled by thyroid you might want to avoid this one. Furthermore, any kind of medication should be cleared beforehand. 
From what we have examined and read, Teff seems to be the real deal. It can reduce your weight by working in myriad ways all towards a healthy lifestyle. Not only is it full of proteins but fibers which are all nutritious and beneficial when looking towards a weight loss pattern. Teff for weight loss is, therefore, an excellent idea and can be molded into different ways. However, its availability is still in question but that can be dealt with if you contact the appropriate channels. To put it simply for you, Teff is good for weight loss.