5 Free Weight Loss Training Youtube Channels To Help You Lose Weight Fast!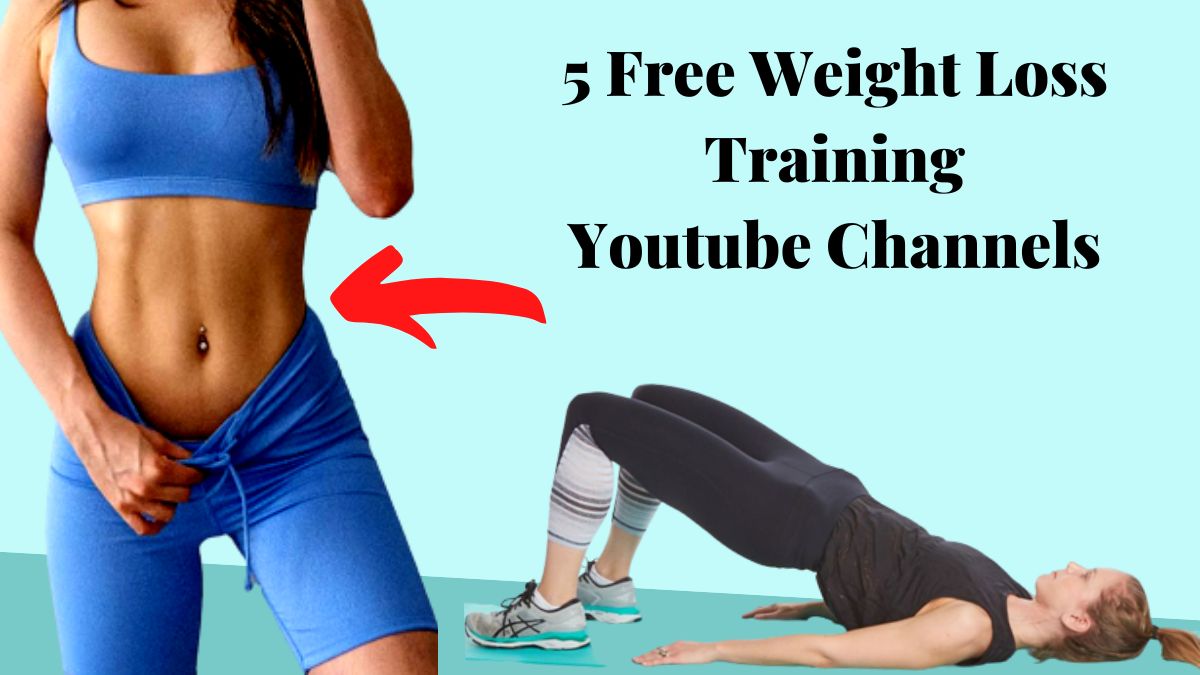 It's encouraging that our culture is maturing into one that prioritizes wellness. When you're healthy, life is good. As a bonus to keeping you fit, also exercise drastically lowers your probability of contracting a fatal illness.
Obesity and excess weight is one of the leading causes of death in every state today. When you're overweight, your body is more at risk for developing conditions associated with poor lifestyle choices, such as diabetes, heart disease, high blood pressure, and joint discomfort.
Lose Weight Without Going To Gym!
It's encouraging to hear that people are worried about their expanding waistlines and making active efforts to improve their health and well-being. However, many people's schedules are so full that they can't exercise at a gym or go for a walk.
Some people don't bother to try and stay on the healthy side of the scale because they can't afford the pricey gym memberships.
YouTube channels dedicated to providing workouts can be an invaluable resource for anyone trying to shed extra pounds. Exercising is crucial to reduce weight and toning your muscles simultaneously.
Joining a gym can quickly become expensive; starting an exercise routine at home is often a more practical and cost-effective way to get in shape. It takes a lot of effort to navigate YouTube and decide what to watch or exercises to do.
Also, YouTube has been around for more than 15 years; it has only become more robust and reliable. Today, you can find a variety of weight-loss channels on YouTube, which may provide you with the motivation and support you need to shed pounds without leaving the house.
As a result, we've compiled a list of the best health channels on YouTube that will be of great help to you in your wish to be able to wear your favorite pair of jeans again.
You may lose weight without making an effort or spending the money to join a gym because you can find the top health gurus on YouTube who will show you how to work out at home to burn fat.
If you have a reliable internet connection and are motivated to lose weight, you can watch some of the most informative health videos on YouTube. The online exercise videos work hard to keep you energized and inspired with helpful weight loss ideas and upbeat music, but ultimately, your drive matters most.
Fast And Easy Weight Reduction With These Five Free Weight Loss Training Youtube Channels:
Here are some of the Youtube Channels that help you with weight loss training.
1) Sydney Cummings
For workout videos, I always come back to this channel. Honestly, she comes with my highest recommendation. Suppose you find it challenging to decide which activity to undertake each day. In that case, she eliminates that problem by posting brand-new workout videos daily at 5 a.m.
Do not be concerned if you have little time available to complete your workout; she has special playlists ranging from 20 to 60 minutes, with separate tracks for each muscle group.
Because of her upbeat attitude and encouragement, you'll be more likely to persist with the workouts and your fitness and health routine. She is also tremendously inspirational.
Royal Change has significantly benefited from the Covid-19 epidemic. Cummings and Houdyshell's firm had grown substantially over the past year, even though they had been running it for two years before the global spread of coronavirus forced the closure of businesses and gyms.
Numerous individuals have wished for the discovery of safe and efficient at-home exercise programs that don't cost anything. The number of Sydney Squad members has increased by the thousands, and the number of YouTube subscribers has increased by a factor of four since last year.
2. Body Project
When you need the motivation to get a workout, you often watch videos on Body Project. This channel is perfect if you are starting your weight loss journey and don't feel ready to compare yourself to super-fit folks.
Body Project's films feature people of varying ages, sizes, and skill levels, which is encouraging if you aren't physically fit. They also offer numerous other forms of exercise. There are videos for everyone, from complete beginners looking for low-impact options to seasoned exercisers seeking new challenges.
The Body Project is an intervention based on the principle of body acceptance that aims to help young women in high school and college deal with the cultural pressure to be thin.
Body dissatisfaction, a known risk factor for eating disorders like anorexia nervosa, bulimia, and binge eating, is the focus of this group-based intervention for young women (15–22 years old).
About Their Treatment
The treatment is grounded in cognitive dissonance theory, which suggests that reducing participants' internalization of the thin ideal will lead to less of a desire to conform, lowering both the prevalence and severity of eating disorder risk factors and symptoms.
Those who fulfill the criteria for an eating disorder should not be enrolled in The Body Project because it is not designed to treat the disease independently.
Peer educators working under the supervision of a mental health professional or those with a Master's degree in a mental health area are preferred candidates for the role of a group facilitator.
Online access is provided to all program components, including training and fidelity monitoring tools. The developer is also available for in-person training, technical support, and accuracy advice.
Several randomized control trials found consistent evidence of the program's effectiveness among the intended population, leading to the designation of The Body Project as a Blueprints Model Program.
All five studies employed comparable strategies to recruit young women (aged 14 to 22) from colleges and high schools experiencing body image issues.
💥 Across all studies, those who participated in the Body Project reported better outcomes than those in the control groups or other circumstances. This held for both healthy weight intervention and expressive writing.
💥 Compared to pre-test levels, post-test levels of thin-ideal internalization, body dissatisfaction, dieting, negative affect, and eating disorder symptoms were much lower among Body Project participants.
💥 In at least one study with follow-up data, all of these results were still present one-, two-, and three years later.
💥 At the time it submitted its Blueprints application, more than 110 U.S. universities had already adopted the Body Project. The Dove Corporation disseminated a variant of the program to younger female teenagers in 70 nations.
3. Emi Wong
If you want to focus on a specific part of your body, Emi Wong's channel is excellent. You can't choose where on your body you'll lose fat, but you can choose which muscle groups you'll work.
This is the best channel to subscribe to if you have 10-30 minutes to work on a particular area of your body. Her workouts are popular on YouTube, with millions of views and thousands of subscribers. This channel is the first stop while searching for a quick movement.
4. Chloe Ting
Choe Ting is notorious for issuing extreme fitness challenges. This is a great channel to follow for fitness guidance if you are the type of person who does well when working toward a short-term fitness goal. In addition to her nearly 21 million followers, Chloe's most popular videos have amassed hundreds of millions of views.
There are many transformation videos on her website that attest to the efficacy of her methods. The routines she prescribes are pretty challenging, so if you start physical activity, you may want to wait until you are more acclimated to exercise before attempting them.
To complete her tasks, you will watch a small number of her films every day (with a few days off in between), which can get boring after a while. You may wish to explore the other resources mentioned in this piece if you're looking for daily variety. But if you're ambitious, this video is made for you.
5. Popsugar Fitness
If you prefer to switch up your training routine frequently, Popsugar Fitness is another beautiful channel to subscribe to. There are playlists for just about any exercise you can think of (dancing, boxing, low impact, class, barre, etc.) and trainer-specific tracks so you can zero in on your preferred instructor.
A program exists for every fitness level. You also have a wide variety of options if a particular training approach appeals to you.
Benefits Of Weight Training
If you want to be fit and the thing you can do only for your health, Strength training should be your number one priority. As in, "I'm going to squat," "I'm going to lift this weight," or "I'm going to do a deadlift," etc.
Strength training has become an integral aspect of most workout routines as proof of its many advantages has accumulated. You may be wondering what the practical benefits of strength training are if you've ever explored it.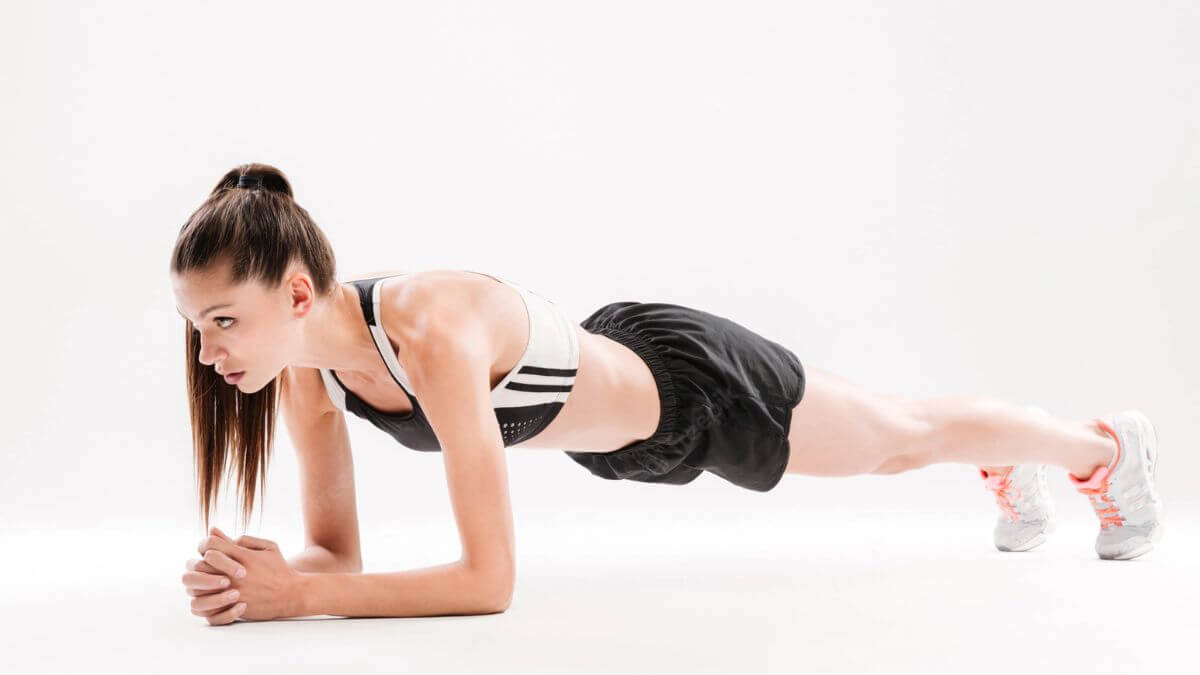 Do Youtube Workouts Work?
Absolutely! Some people find that exercising while watching videos on YouTube is nearly as effective as the actual thing. Despite this, online fitness may not be for everyone due to the limitations above.
Keeping yourself motivated with a YouTube video will be challenging if you enjoy the social component of working out in a gym. Through Zoom, you can engage in physical activity with a buddy, a partner, or even a group of strangers.
Likewise, you could take part in contests that last for 30 days. It's also worth noting that you can find some great virtual fitness trainers on YouTube.
However, before beginning any training program, you must identify the specific goals you wish to achieve. Your motivation and success at maintaining fitness levels will both increase as a result.
Some fitness machines are designed to work the entire body. In contrast, others focus on specific areas like the legs and glutes—some devices emphasize high intensity, and others focus on moderate intensity.
Benefits Of Working Out With A Youtube Video
Their utility is undeniable:
The convenience of exercising at home is a significant selling point of YouTube workouts. Of course, you could also need some tools.
YouTube channels don't cost anything, which is a huge plus. However, some internet channels will offer you upsells, and their finest content may be available solely through platforms. It is still possible to enjoy some fantastic videos without spending a dime on YouTube; we will provide some recommendations in the next section.
In addition to convenience, exercising online also offers discreetness:
Some people avoid exercising in public because they feel awkward doing it. There's a chance that your weight will make you feel uncomfortable.
Another possibility is that you are unsure how to perform a particular activity because you are new to working out. Entering a gym, starting a new career, or enrolling in a unique educational institution can be a daunting experience. Because of this, why not try a workout app or virtual class? All the essentials can still be handled without leaving the comfort of your couch.
Conclusion
You can find thousands of videos aimed at keeping you healthy and active. However, you should be aware that not every video will be appropriate for you.
There is a lot of information about health that is freely available on the internet; however, you have to sort through all that data and determine what is healthy for your body and what is not fit for your body. It is not claiming that YouTube is full of terrible content. 
Still, particular users, especially those with specific needs due to illness or injury, may find that individual videos are incompatible with their needs. Patients with heart conditions should get their doctors' approval before using these workout programs. In addition, expecting mothers should check with their gynecologist before beginning an exercise routine at home.
Taking chances with your health is not an option because even a minor issue could have catastrophic results. So before blindly subscribing to any channel, make sure you check its credentials.
Find out exactly what it is you'll be learning and if there will be any adverse health effects. Stop completing the exercises and see a doctor if you continue to have pain afterward.