Chrissy Metz Weight Loss: Get Inspired By Her Weight Loss Journey!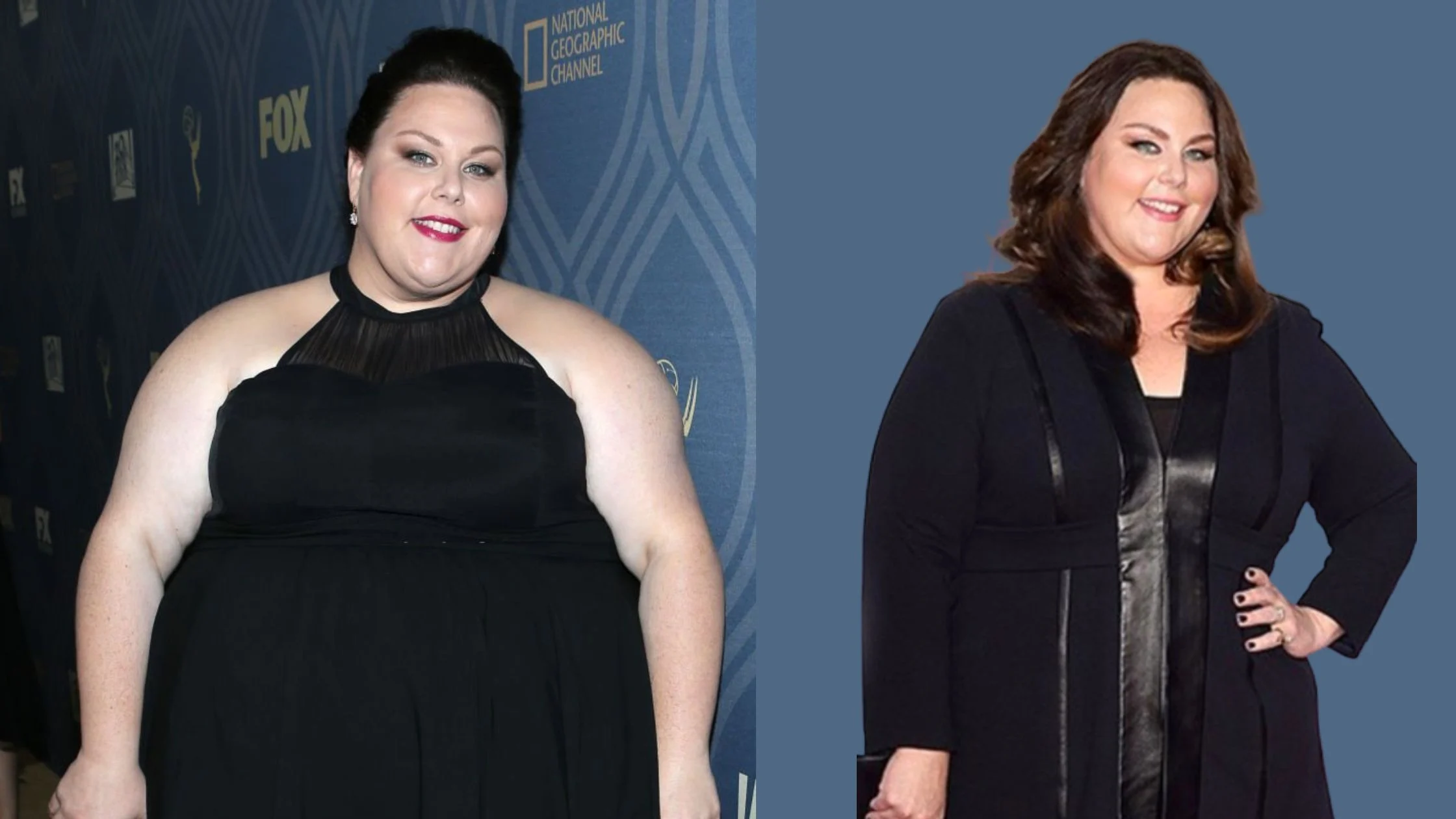 When we observe obese people, we assume they must be careless eaters. Several nasty people may also make inappropriate remarks about their weight and large physical sizes. As a result, obesity affects not only physical health but also mental health. It is because an obese person is subjected to a great deal of societal pressure, which causes significant emotional distress. Many people, however, are rejecting the notion of bad body image associated with fat.
Furthermore, they no longer conform to society's beauty standards to meet their conceptions of beauty. Such people work on themselves, become deaf to negativity, and conquer their obese circumstances. One such person is Chrissy Metz, a well-known actress.
Chrissy Metz is best known for her role as Kate Pearson on This Is Us. She showed the struggles of an obese person in this television series because she is an obese person in real life. Chrissy is believed to have lost around 100 pounds and continues to lose weight while spreading the message of positive body image. In this article, we will learn about the weight loss journey of Chrissy Metz and how she did it.
Chrissy Metz Weight Loss Journey
Chrissy's life and weight loss journey serves as an inspiration to many obese people. Furthermore, not only the fat, but anyone battling with body image issues, sees her as a source of inspiration.
Chrissy has long fought to get this far and become a winner. She has firsthand knowledge of what it is like to be an obese person. As a result, when she made her television series debut, she delivered a really sincere performance.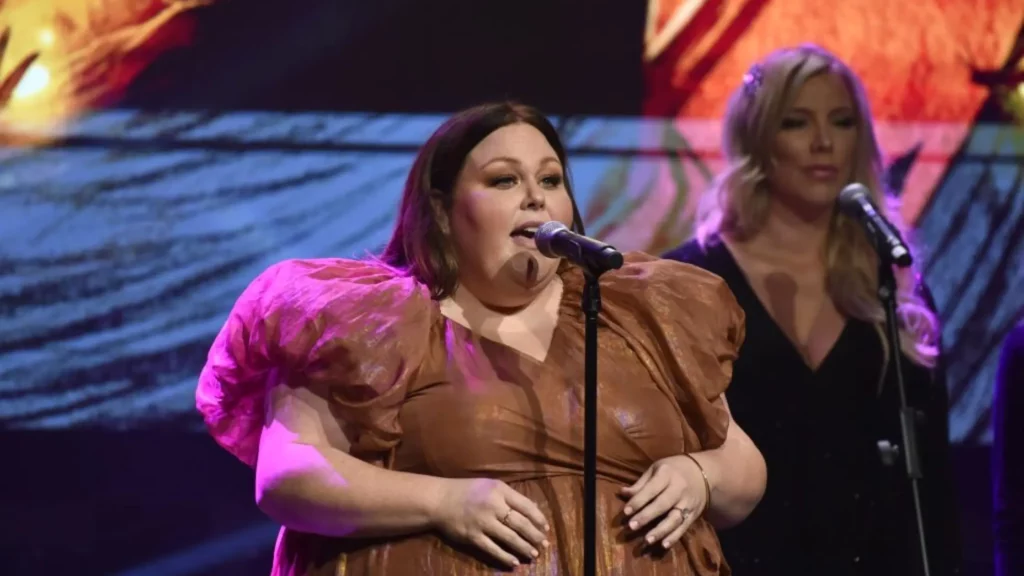 People who have seen the character Kate Pearson enjoyed Chrissy's genuine and poignant performance. Let's peek at her background and how incredible the weight loss journey of Chrissy Metz has been.
◼ Growing up for Chrissy
In one interview, Chrissy was asked about her outstanding performance in "This is Us." In response, she stated that playing Kate's character came naturally to her. It's because she went through the same childhood experiences as her character.
She says that none of her family members knew how to manage her obesity healthily. Her parents, in particular, were unable to comprehend her weight correctly. Society also had no awareness and assistance for mentally afflicting a fat child.
As a result, she suffered a great deal of mental anguish over her body image and weight. Chrissy recalls going to Weight Watchers when she was 11 years old. Also, she was the youngest of the obese people, so she was naturally worried.
Chrissy's biological father divorced her mother and married someone else. Meanwhile, another fatherly (or step-fatherly) figure joined her life. In one of her memoirs, Chrissy describes that her stepfather almost made her suffer in hell.
Crayton Hodge, Chrissy's stepfather, lived up to the stereotype of a stepfather by hurling mental abuse at her obesity. Her stepfather was often fussing about her weight and was very nasty. He would frequently make jokes about putting a lock on the fridge or slamming a weighing machine in the kitchen to make her feel horrible about her weight.
As a result, Chrissy had a problematic relationship with her stepfather or any other fatherly figure she had. In 2018, Metz released her biography detailing her childhood trauma and complex relationship.
◼ Conquering Her Difficult Days By Overeating
Many individuals sleep to relieve stress, while others travel to do the same. Then some eat and binge snack to relieve tension. Chrissy admits that the film industry was not kind to her in her early days in Hollywood. As a result, she has been under a lot of stress and has developed depression.
She began binge eating to get through this terrible period. She ate her way through the depression, gaining weight. Her acting job opportunities dwindled as time passed, and her stress level rose.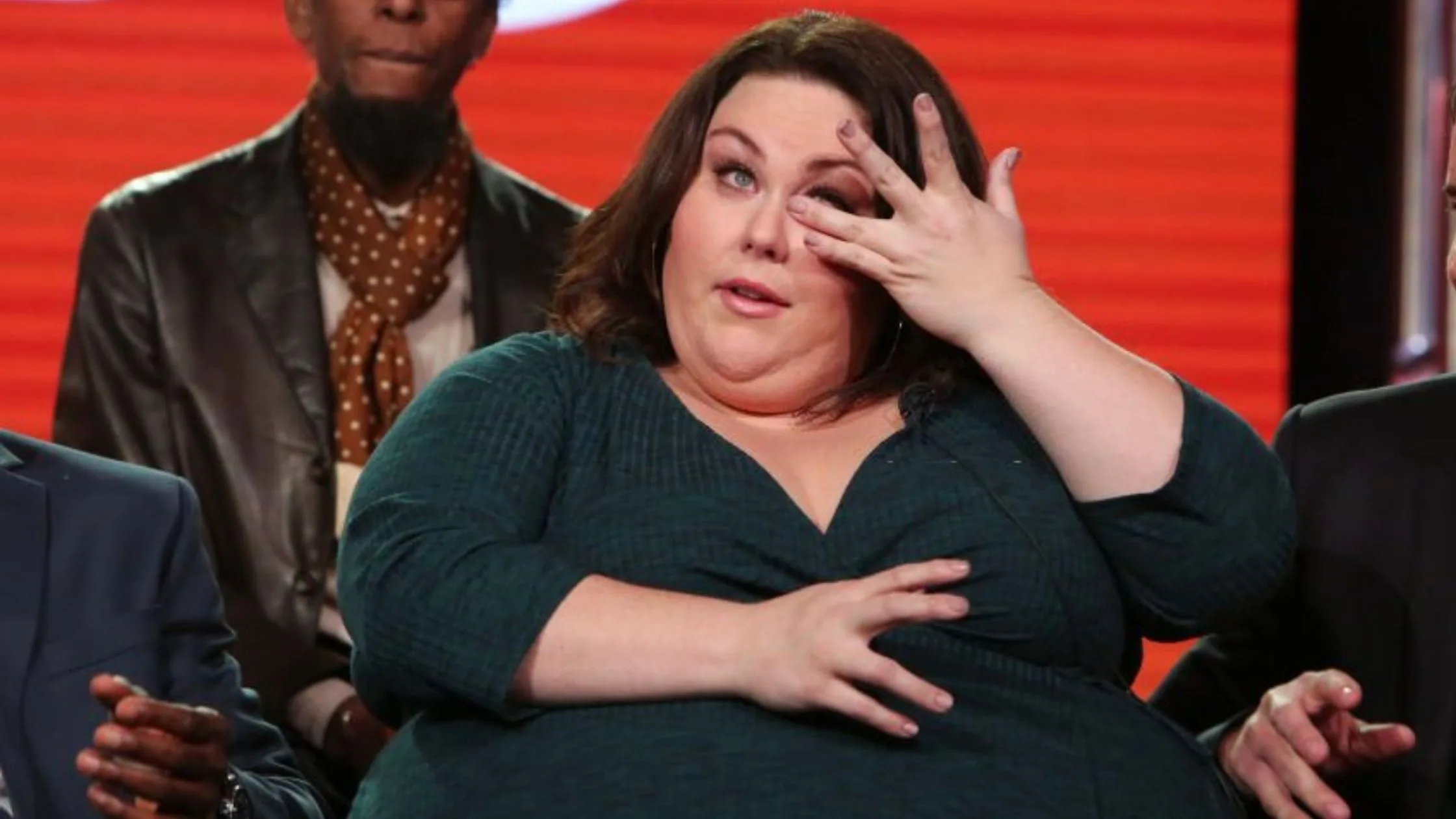 The cycle continued until she was cast in an American horror program. She was supposed to put on a fat costume in one of the episodes of the American Horror Story. She felt enlightened and self-aware while doing her character.
She understood she needed a healthy method to move forward in her life. As a result, her attitude about her weight and lousy eating habits shifted. She remembers and laments how she used to eat a 2000-calorie diet daily. She has, however, come clean and worked hard to eradicate her negative behaviors.
◼ The Turning Point In Her Life
Chrissy has been depressed for a long time. Nevertheless, her panic attack frequency had increased, and on her 30th birthday, the worst of her panic attack struck. She recalls being hospitalized and spending much of her birthday in the emergency room. She recalls being as overweight as 300 pounds during her hospitalization.
Also, she remembers her biological father going in and out of the hospital due to being obese and having heart problems. Her hospitalization has opened her eyes. At this point, she created a mental map of her weight reduction journey to get out of this unhealthy way of life.
Before executing her weight-loss mental plan, she needed something more: endurance and willpower. She resolved to free herself from the shackles of her weight, which were preventing her from living completely.
She no longer wanted people to dictate how she felt or what she ate. As a result, she became her master and decided to embrace herself as she was. She realized that acceptance was the key to her physical change. This became her key slogan throughout her weight loss journey, which she beautifully executed. She is now famous everywhere for shedding 100 pounds in 5 months.
Also read: Billy Gardell Weight Loss: What He Did To Lose Weight?
Chrissy Metz Weight Loss: What Is Her Secret?
Chrissy's weight loss regimen is standard. Nevertheless, this is only practical given her weight of 200 pounds. She went through a lot of physical pain while losing weight, yet she never gave up. She followed rigorous diets and diet programs religiously.
Furthermore, her fitness routine, which began with a 20-minute stroll, evolved into hourly aerobic sessions. Chrissy also practiced yoga for mindfulness and positive energy. She exercised in this manner and discovered a new equilibrium in her life. Let's dig a little deeper into her workout routine: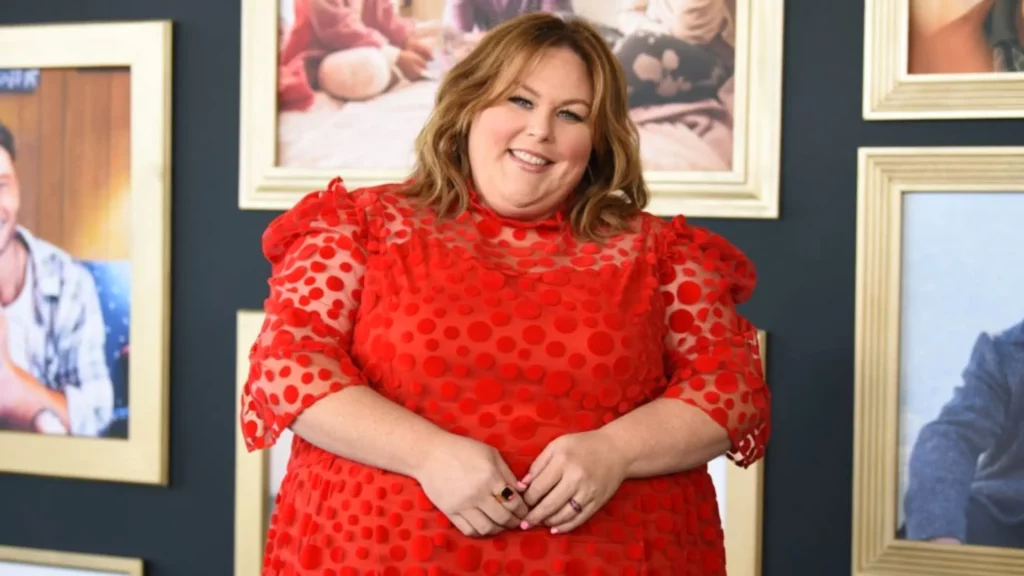 Chrissy Metz Eating Plan✅
◼ Chrissy stressed the importance of eating natural foods rather than processed and canned foods. She incorporated a lot of greens and fruits into her diet plan. She also underlined the need to consume dietary fiber-rich items.
◼ While everyone nowadays is looking for weight loss supplements, Chrissy avoided them. She assumed that if she worked hard enough, she would not require a weight loss supplement. As a result, she exercised mindfulness to discover what was best for her and avoided dietary supplements.
◼ She monitored her calorie consumption closely while following a diet plan. Chrissy kept a diet chart with the assistance of dieticians and nutritionists. This diet chart estimated the calories of each food item and arranged them in a weekly diet plan.
◼ In addition to eating healthy, Chrissy gradually reduced her intake of salty snacks and junk food. Chrissy discusses how she lost weight in her memoir. She confesses that picking healthy foods made junk items more appealing. Her need to gorge on fast food faded over time, and she restricted herself to consuming only healthful foods.
Hiring A Personal Trainer For Exercise✅
◼ Only some understand that exercising correctly and appropriately is more important than working out. On the other hand, Chrissy was fully aware of this situation and engaged a personal trainer.
◼ The personal trainer devised a workout routine that would challenge her entire body. Total-body training was a significant element of this procedure. As a result, her exercise affected fat reduction across her body. The effects were not restricted to any particular portion of the body.
◼ Chrissy's workout routine comprised cardio workouts, brisk walking, weight lifting, and other activities. She achieved her first milestone via hard work and regular efforts. Her social media handles expressly comment on her losing 100 pounds and how she is now on her way to losing much more.
Believing In Oneself And Spreading The Word Of Positivity✅
◼ When it comes to weight loss, many people believe that a diet and exercise routine are all required. This is only partially right because another element is at work in the weight loss calculation. It is faith and willpower that encourages people to lose weight day by day.
◼ Chrissy used to keep journals in which she wrote down her unpleasant feelings and emotions. Chrissy admitted that writing helped her thoughts clear. It also aided her in selecting her weight loss objectives and tactics.
◼ She wrote an entirely new novel (This is me) during her difficult period and eventually published it. Positive messages of being confident in oneself and feeling at ease in one's skin are promoted in this book.
What Does Chrissy Consume During The Day?
Chrissy's determination to lose weight has already been revealed. She eats healthily and adheres to a strict diet plan to do. Let's look at what Mets consume in a day. Understanding this can help many people who are obese improve their diet.
She begins her day with a glass of water when she wakes up.
Drinking water is essential in the water to avoid dehydration in the body. An average person sleeps for 8 hours every night. Neither water nor food enters the body during this time. As a result, after waking up, it is vital to rehydrate the body with water.
For breakfast, Chrissy chooses a protein-rich option. Protein-rich eggs with avocado toast are on the menu. This breakfast is low in carbohydrates and high in nutrients. Chrissy occasionally serves her avocado toast with a side of orange juice. She does, however, have a presser at home that she uses to extract fresh juice from ripe oranges.
Chrissy takes soup for lunch rather than anything heavier. She prepares the base for her soup with bone broth and then drinks it. She occasionally substitutes salads for her soup bowl. She uses water- and mineral-rich vegetables in her salads, such as cabbage, avocado, chicken, lettuce, and others.
Chrissy adds that she has substituted dry fruits and seeds for junk food. Dry fruits and nuts are much healthier because they help keep brains healthy.
Chrissy typically eats a light dinner and prefers it to be bland. She frequently eats fish and poultry, according to her diet. She serves it with a bowl of salad to enhance the flavor.
This is a general outline of what Chrissy eats during the day. You can tell she eats foods high in minerals, vitamins, and protein. She emphasizes natural protein and other nutrient intakes. As a result, she does not use any processed vitamin supplements to aid in weight loss.
Her food plan is straightforward to follow. The ingredients are easily accessible in supermarkets and grocery stores. As a result, if someone wants to try this meal plan, they can.
Chrissy has made great strides in her weight loss journey. Her recent nomination and exceptional achievement in her television job are also well-known. As a result, both the media and the general public are gushing over her.
Chrissy has also become a role model for the next generation to promote positive body image. She is also leading the cause of "self-love," which is critical for mental health and obesity issues.
Conclusion
If we look at the weight loss journey of Chrissy Metz, it has been difficult and inspiring to many. But it also instructs us not to give up on ourselves in the face of a bright future. Chrissy overcame a harsh background and became a great singer and actress.
As a result, we should take a few lessons from her experience and apply them to our own life. Chrissy also states that she is a work in progress and will continue to fight her weight in any way she can.
Checkout more: Pauline Chalamet Weight Loss Journey – How She Lost Weight!