Best Plus Size Workout Clothes – Does Wearing Undesired Clothes Affect Your Confidence Level?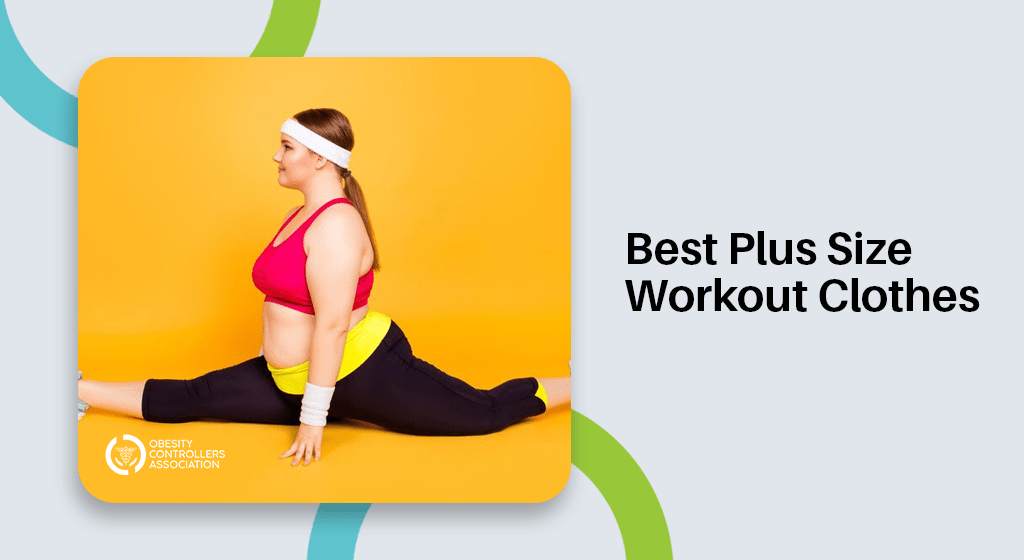 Finding gym clothes that are both fashionable and comfortable can be difficult, regardless of your size. But if you are an average American who wears a size 16 or larger, it can be even more difficult.
---
Best Plus Size Workout Clothes – Are You Checking For Cute & Comfortable Workout Clothes?
---
When it comes to plus-size training garments, see-through leggings, tight armholes, and painful sports bras are all too typical. The good news is that many businesses have made tremendous advances in recent years toward more inclusive sizing. Also, the industry has experienced a spike in the number of clothing labels designed exclusively for full-figured people. Now, fewer gym clothes options aren't a reason to not workout anymore.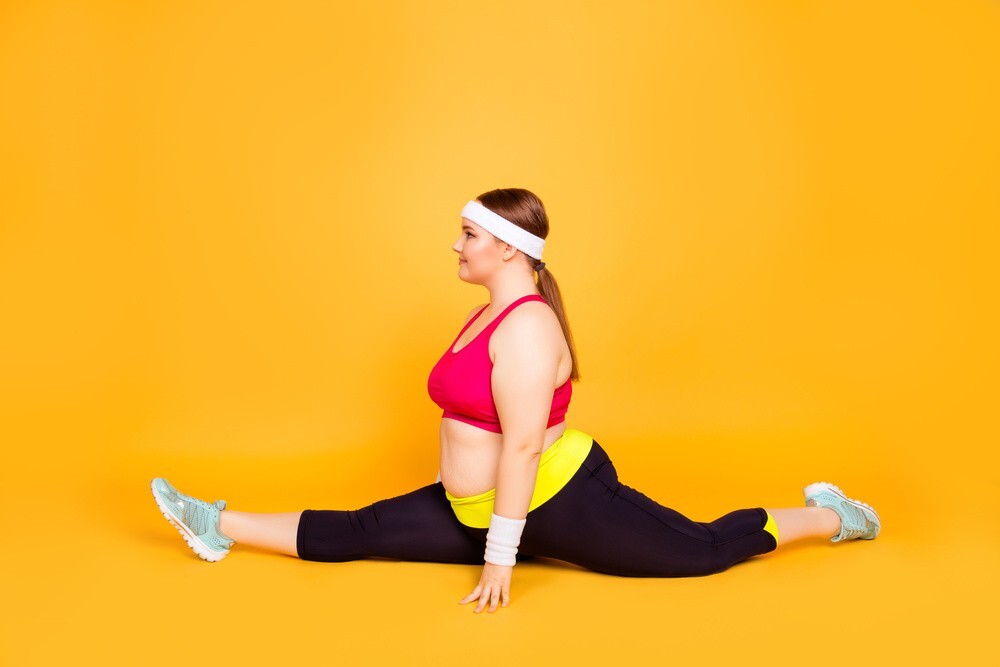 ---
What Should An Overweight Person Wear to The Gym
There are items that will suit a person who is overweight. It will boost your self-confidence while feeling totally comfortable at the gym. Some clothing items that you may opt for are,
Gym Tights: The correct pair of workout tights are both fashionable and performance-boosting. We recommend that you wear basic dark-toned tights rather than those with designs and bright colors, as they will highlight the area and make you appear bigger. Wear them with your favorite tee, top, or sports bra.
Shorts: Shorts will give you a greater range of movement in your legs. Because you will be dripping sweat while exercising, shorts will enable your sweat to evaporate without holding the dampness. If you don't want to show too much of your legs, go for knee-length or slightly longer shorts. However, we recommend that you avoid wearing light-colored shorts because they may display sweat on your groin area, which could embarrass you in the gym.
Half Sleeve T-shirt: If you have large upper arms, you should avoid sleeveless clothes and halter necks. Choose half-sleeve T-shirts that fall just above your elbows instead. Such T-shirts will not restrict your motions while still concealing your flab underneath.
Yoga Pants: These pants provide the perfect blend of comfort and style. Choose from cropped, legging, or full-length styles and match with a well-fitting sports bra, T-shirt, or Pilates's top.
---
Top 5 Plus Size Workout Clothes
---
Performance Mesh Back Tank Top By H&M
Size range: 1X to 3X
H&M is a trusted name when it comes to fashion. This tank top is a popular product from their workout clothing range.
An Amazon buyer Aloha Mama says, "I could more freely and didn't need to worry about that horrible ride up or roll that poorly made clothing has. This one hit out of the park and I couldn't be happier with my purchase. Would purchase again & again! I forgot to mention that the length is exact for providing plenty of coverage. My fellow gals know what I'm talking about."
---
Flowy Racerback Tank Top on Amazon
Size range: 1X to 4X
The racerback tank top has a unique cut detailing. It is a loved piece by the customers.
Aaryn Gloves used this top and said, "It fits just like I like it. It's baggy but not so much. It is see-through due to the thin material. The colors are pretty! For reference, I am 5'4 and 187lbs."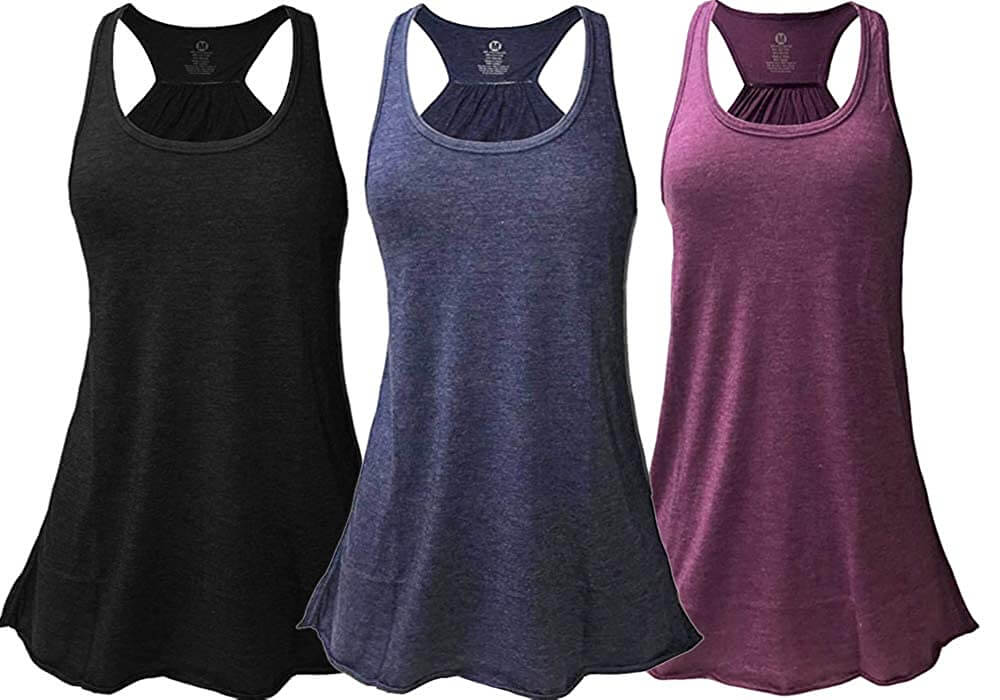 ---
Live In High Waisted Leggings From Adidas
Size range: 1X to 3X
"These leggings help hold everything in place and never roll down even when working out," says one reviewer from nordstrom.com. High waist pieces are the best friend of a plus-size person. It flatters your tummy area perfectly. This one is a must-buy.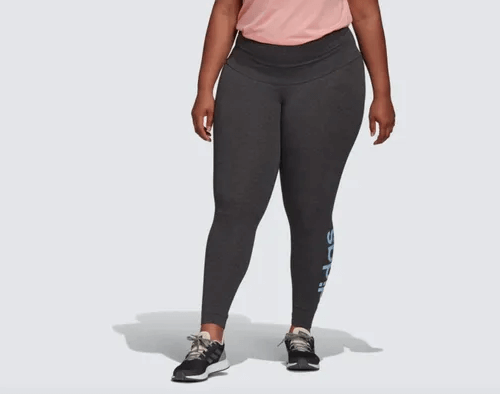 ---
Elation 7/8 Tight From Amazon
Size range: 1x to 3X
Tights are one of the essential gym clothing pieces. The best thing about the tights from Amazon is the variety of sizes.
A buyer from athletagap.com says, "They're smooth, strong and can be worn for a variety of activities. The only flaw: The brand needs a larger color range for plus sizes."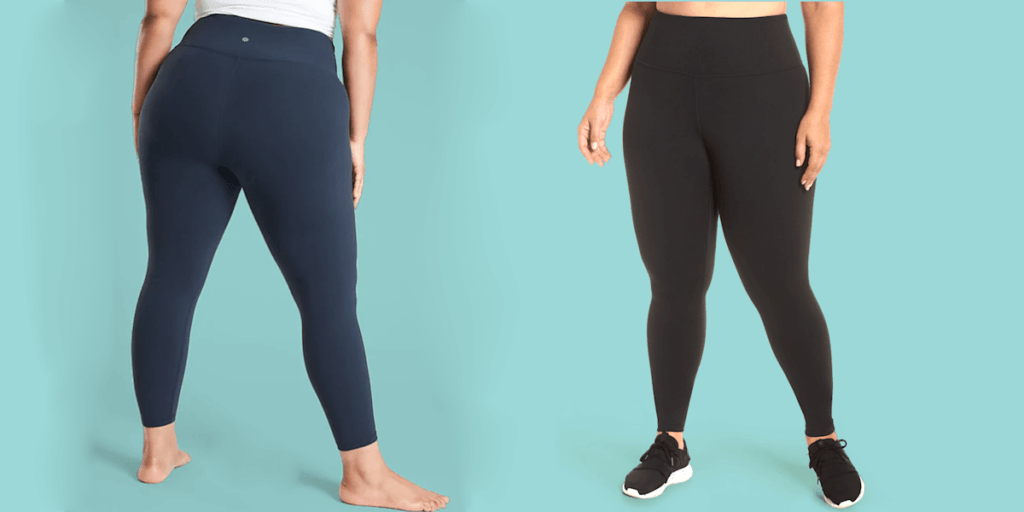 ---
Squat-Proof Biker Shorts By Nike
Size range: 1X to 3X
Biker shorts are in trend currently. Not just in the gym, biker shorts are a go-to piece for street styling.
Alex Cattoni from lukafit.com was impressed by these shorts. She says, "These are super comfortable and fits perfectly"
---
Final Thoughts On Best Plus Size Workout Clothes
---
You'll be exhausted, tired, sore, and drenched in sweat after a tough workout. Whether you believe it or not, the clothes you wear during a workout might affect how you feel afterward. The comfort of your workout gear depends on a number of elements. The type of fabric they're made of, as well as whether or not they're appropriate for the exercise you'll be doing. As above-mentioned in Best Plus Size Workout Clothes these clothing items are excellent choices for you. Choose one for yourself, and look your best self in the gym.
---
FAQ's About Plus Size Workout Clothes
---